IN THIS EDITION
---
Trending: Space.Leaving Limitations Behind
Leaving Limitations Behind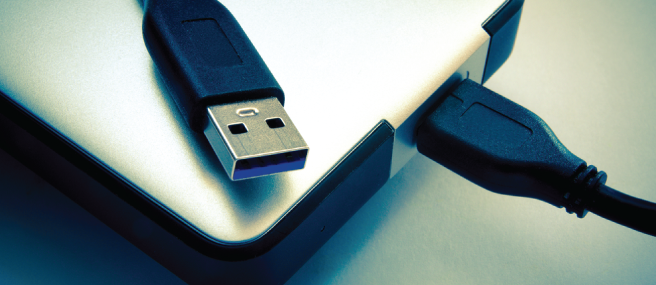 For years, as history's first digital DJs struggled to maximize skimpy storage space, it was the question heard round the world: "How big are the files?" The answer, history suggests, proved to be a tacit trade-off in quality for convenience: 128k MP3 became the tender of our trade; audio quality took a back seat to storage less spacious than that found on the smart phone you're probably reading this on; and a mindset was born that, even today, can't help but ask: How big are the files?
We think you'll like our answer.
Weird Science & High Volume Drives
As much as we'd like to thrill you with the storage vs. cost paradox of
Kryder's Law
, let's just say that if you ever wrote a check to EarthLink, MindSpring or CompuServe (or paid $250.00 for a 10GB hard drive) what you're about to read will seem slightly unreal: We now live in age where 1 TB, 2TB, even 3 TB of storage cost less than $100.00.
It is now possible to store as many as 930,000 photos, or roughly every selfie Kim Kardashian has ever taken, on a single hard drive.
Of course, you'll probably want to use yours for music and music video.
And you care why?
Today's 320kbps MP3 can park a 4 minute track on your drive at some 8-10 MB. A higher bit-rate (lossless) M4A can pack CD quality audio into a pint-sized 25-30 MB file. Even once unwieldy music video files can now be downloaded as HD 720p by the thousands to a single 1TB.
Pro-Tip: POOL Specialty Video releases can be downloaded for audio-only play at 320p MPEG4 (65-70 MB) to provide decades of essential hits at byte-size prices.
So maybe it's time for a new question: Unshackled by the puny human hard drives of yesteryear, what's to stop you from enjoying the highest quality files possible and/or building the music collection you've always dreamed of?
Nothing.
---
Spotlight: The DJ Expo 2015
5 things you need to know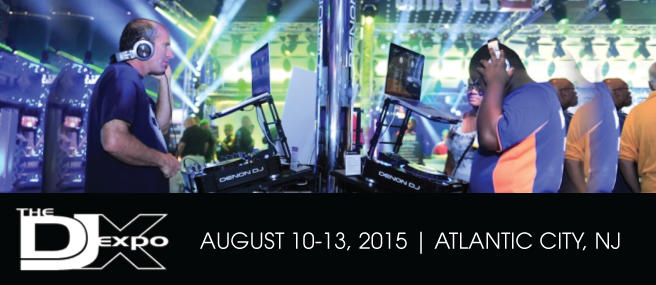 Things are already beginning to simmer as DJ Times prepares its 25th Anniversary DJ Expo Event. Here's what you'll want to know.
1.
DJ Expo will be turning back the clock for exhibitors & attendees alike.
Room rates at the Taj
will be the lowest since 2000!
2.
The
DJ of the Year Competition
is back! Categories and awards include:
Best Dance
(as well as Best Choreography if back-up dancers are used),
Best Game
, and the coveted
DJ of the Year title
.
3.
Monday night's
DJ Expo Kick-Off
will feature DJ/singer/dancer
Mandy Jiroux
treating attendees to a special performance of her debut solo single "My Forever," while noted choreographer, Jiroux, walks partygoers through a new dance routine.
4.
Online Registration
is now open!
5.
Promo Only
has you hooked up for free exhibit passes and discounts on full expo passes!
Get your PROMO CODE
and deets for Tuesday night's Art Of The Mix Party, featuring Keith Shocklee, Jazzy Jay, Grandmixer DXT, and Grandmaster Theodore!
DJ Expo celebrates its 25th Anniversary August 10th-13th!
Trump Taj Mahal | Atlantic City, NJ
djtimes.com/thedjexpo


---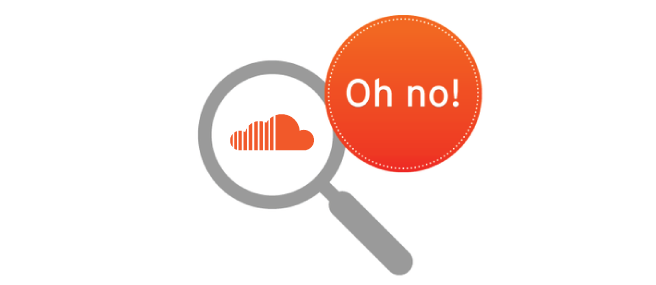 Digital DJ Tips Presents...
How To Protect Yourself Against SoundCloud Takedowns
A few weeks ago I read about SoundCloud starting its takedown campaign on a massive scale, targeting both casual users and big name acts alike (Aphex Twin being among them). I've had a few takedowns in the past due to some remixes and mixtapes, so I didn't think much of it; I just assumed it was business as usual. Big mistake...
I got a text message from a promoter the very day after I read about the takedown campaign: "I have a client wants to hear your remix but they can't access your SoundCloud. Where else can we check it out?" I expected the worst, and I was right: My account had been deleted along with all the music I uploaded for the last half decade!
It really couldn't have come at a worse time (is there ever a good time?), because I was about to start promoting an EP of all-original music and was going to rely heavily on using SoundCloud as my playback and social hub. Instead I was left with nothing. So I contacted support and they told me that they have a "three strikes and you're out" rule regarding takedowns. Sadly, I wasn't aware of that until too late, since previous takedowns didn't lead to obvious penalties other than your music disappearing from your profile.
So in order that you might save yourself from all the trouble I went through and hopefully learn from my mistakes, here's my advice to anyone who wants to carry on using SoundCloud:
Don't upload edits, mixtapes or remixes to SoundCloud - I know this is obvious, but this wasn't necessarily the case when I renewed my pro account last year. SoundCloud is now quite strict about it, and is becoming more of a repository for original material by musicians instead of a community of DJs and a bastion of remix culture, so if you plan on uploading content that has music that you didn't compose yourself, look elsewhere.


Don't ignore your past uploads - If you've been on SoundCloud for a couple of years, you'll want to go through your back catalogue of tracks to make sure that there aren't any songs there that aren't yours. They could potentially be flagged down the road, and the last thing that you want is your account being deleted for some mix you made five years ago.


Make sure you back up your music files - Cloud storage is what's popular today, but don't think that having your files uploaded means that they're safe from being deleted. I had a couple of tracks on my profile from when I first signed up to the service that I never saved copies of, and you bet I'm kicking myself right now for not taking the time to collect them all in an external hard drive. For an easy way to pull all your SoundCloud mixtapes (but not individual tracks), Mixcloud just introduced a new feature called... [continue reading]
About Digital DJ Tips: Featuring news, reviews, show reports, and tutorials, Digital DJ Tips is one of the most-read DJ tech websites in the world, with over 60,000 students on its paid and free DJ courses.
---
Review: The BBE 482i Sonic Maximizer
Capture the mojo.
Built upon science that requires a lab coat and chalkboard to adequately explain, the gist of BBE High Definition Sound technology - a psychoacoustic process so unique it holds 42 patents -- lies in its ability to brighten, clarify and add fullness to audio by adjusting phase relationships and augmenting high and low frequencies, revealing more of the sound's natural texture and detail.
Nowhere is this more evident than the BBE 482i Sonic Maximizer. Seriously, this thing needs to come with a warning label that reads "once you turn it on, you'll never want to turn it off."
For the record: Your multi-band EQ won't do this. This is something else entirely, something that can only be defined as mojo.
Trouble viewing this video? Watch it on YouTube.

Features Include
Dual-Mono Sonic Maximizer
4th Generation Processing Engine
Independent Lo Contour and Process controls
Unbalanced 1/4" Inputs and Outputs
Unbalanced RCA Inputs and Outputs
Hard-wire bypass
Mojo. Lots of mojo.
MSRP:
$299.99
Maximize your savings and pay just $179.99 at
guitarcenter.com
For more details and demos on all BBE products, visit
bbesound.com
---
Success Coach Stacy Zemon:
How Your Website Can Gain You More Clients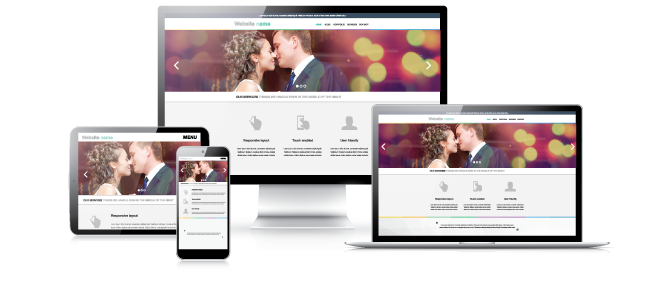 "Your website has to do a lot of heavy lifting when it comes to engaging visitors," says DJ success coach Stacy Zemon. "As a copywriter who specializes in website and sales copy for DJs (see stacyzemon.com), I've noticed most sites simply don't deliver on what they need to convert visitors into clients."
Small changes to your website can make a major impact when it comes to your overall business performance. By putting your client's needs and viewpoint first with your copy, calls to action and social proof, you can work to improve your site's conversion rate and create a stronger visitor experience.
Here are 25 ideas to make your website strong and impressive:
1. Include as few fields as possible
When asking for information in an email opt-in form, ask for as little information as necessary.
2. Add a guarantee
Include a refund policy on all bookings for those items within the DJ's control. This reduces risk, and increased sales will usually more than make up for any returns.
3. Use action verbs
When testing out different calls to action, try using action language that spurs visitors to take action such as "call today."
[continue reading]
---
TED: Joey Alexander...
An 11-year-old prodigy performs old-school jazz
Trouble viewing this video? Watch it on Ted.

Raised listening to his dad's old records, Joey Alexander plays a brand of sharp, modern piano jazz that you likely wouldn't expect to hear from a pre-teenager. Listen as the 11-year-old delights the TED crowd with his very special performance of a Thelonious Monk classic...
---
POOL Pro Tip
Want to see what your favorites artists are up to? There's a button...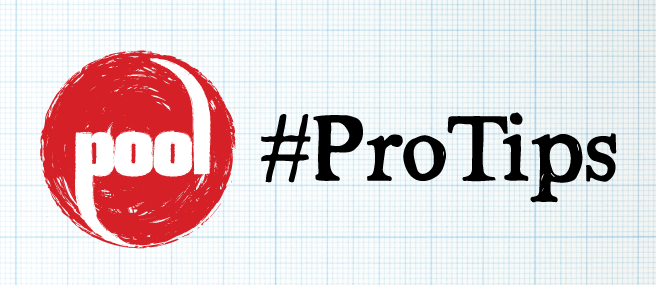 Wouldn't it be great to have one place you can go to find out more about a new artist or catch up with a favorite act or two?
You had it all along: One click on the More Information button you'll find in the Release Information window (the window that pops up at the bottom of your POOL player when you click any release) will whisk you straight to the artist's website or Facebook page - without ever leaving your player.
Just another way POOL puts what you need, when you need it, at your fingertips.
Questions about POOL?
Contact us at
poolsupport@promoonly.com
or by calling
407-331-3600
---
JUN 2015


Find all the hottest Top 40, Hip-Hop, Country, Rock, Dance and Latin Hits, and where they appear on your Promo Only Series.
**EDITORS NOTE**
The current Hitlist may still be in the process of being compiled so please check back if the one shown is not the most current.
---
New for June!!!
Best of 2012 Vol. 3 + Our 23rd Anniversary Sale!

---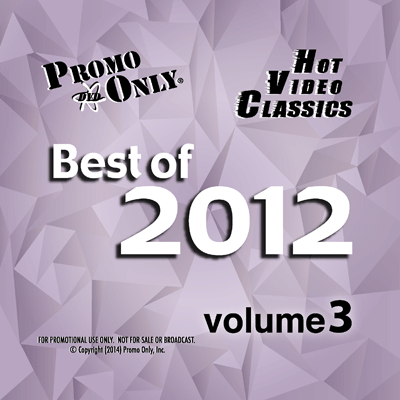 NEW: Best of 2012 Volume 3
Available for Download (POOL)

$25.00
Order
here
now.
Available on DVD/DFF Discs

$40.00

$23.00
(Normally $40.00, now $23.00 for a limited time. See offer directly below.)
To order physical discs, please call us:
407-331-3600
---
Celebrate 23 years of Promo Only
with $23.00 Hot Video Classics!

Over the past 23 years we've brought you over 150 volumes of Classics... and now for a limited time - our DVD & DFF Discs are all on sale!*
---


Available on DVD/DFF Discs

$40.00

$23.00

To order, call us: 407-331-3600

Offices hours: 8am - 7pm EST (Monday - Friday)
Calling after hours? All voice mails will be honored!

View tracklistings here.


*To place your order you must call.
Specials end. Classics are forever.
So order no later than June 30th, 2015!
*Additional shipping charges will apply to orders of 6 or more discs.
Offer does not include monthly CDs, DVDs or POOL downloads.
---
Useless Info: AsapThought Presents...
6 Tips To Beat Jet Lag

Planning on flying oversees or maybe even just across country? Here are some helpful tips from AsapThought to help you beat jet lag. Enjoy!
Trouble viewing this video? Watch it on YouTube.

---
Got a suggestion for future issues or care to comment on our content?
Hit us up at promo@promoonly.com