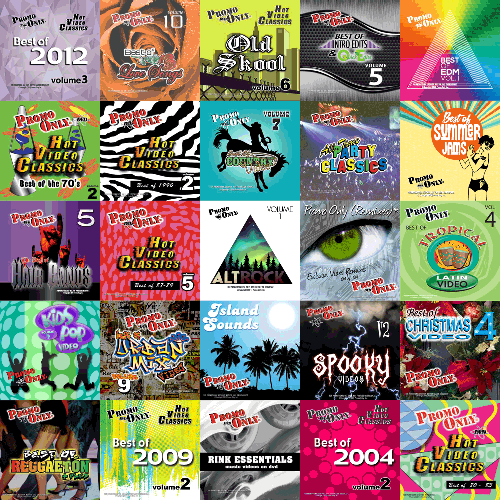 Celebrate 23 years of Promo Only
with $23.00 Hot Video Classics!

---
Over the past 23 years we've brought you over 150 volumes of Classics... now for a limited time - they're all on sale!*
---


Available on DVD/DFF Discs

$40.00

$23.00

To order, call us: 407-331-3600

Offices hours: 8am - 7pm EST (Monday - Friday)
Calling after hours? All voice mails will be honored!

View tracklistings here.


*To place your order you must call.
Specials end. Classics are forever.
So order no later than June 30th, 2015!
---
*Additional shipping charges will apply to orders of 6 or more discs.
Offer does not include monthly CDs, DVDs or POOL downloads.
POWERED BY