IN THIS EDITION
---
Profile: Promo Only Promotions' DJ John Suraci
Jock Of All Trades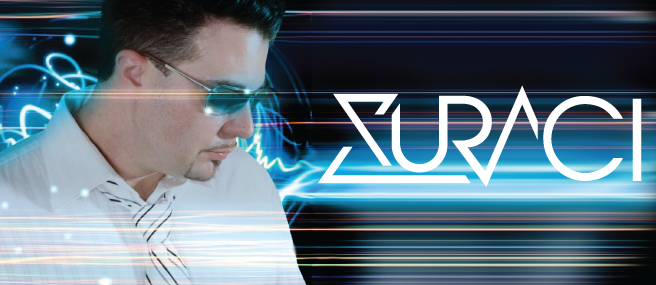 If you're already a successful mix-show DJ or industry "insider," you can move along; there's nothing to see here. But if you've set your sights on a mix-show career or would just like to know how the hottest new dance tracks can find their way into your hands, too, hang around as we share a few words with the guy the industry's most influential DJs are talking about when they say they 'know a guy' who can get them the good stuff. Turns out this guy actually has a name: John Suraci.
Morning drive time in NYC finds us chatting with John via phone as he heads for his desk at Promo Only Promotions about - what else? - music.
"I never really wanted to do homework or anything else but mix records," says Suraci. "I remember my first mixer was the Radio Shack one - the Realistic with all the wood on the sides; and, I don't know how my parents did it, but they bought me a pair of 1200s and a couple of Gemini speakers. Naturally, being in New York, I was exposed to everything: Cypress Hill, Freestyle, Jackin House, Todd Terry, acid - there were so many legendary artists and labels in the making back then. So, for me, it really all started with making mix-tapes in my parents' basement for my high-school friends."
..it all started with making mix-tapes in my parents' basement for my high-school friends.
Those mix-tapes soon had John spinning house parties and weddings. "I have all the respect in the world for mobile guys, but I would do a wedding and it would stress me out so much that I found myself gravitating towards any gig where I could just walk in and DJ." It was at just such a gig, a bar in Queens where his live set was broadcast via radio station remote, that John caught the ear of a local station manager and soon found himself with his own mix show. "From there, it wasn't long before a friend of mine called and told me a guy at Atlantic Records was looking for an assistant. That was my 'in' to the industry. And I took it."
The skills John honed during his four-year tenure at Atlantic would serve him well when AOL Music came calling; and there, as Label Relations Rep and Music Programming Manager, that he found himself solidifying the reputation that has since led to five nominations and three International Dance Music Awards for Best Independent Record Promotion for his role in breaking artists the likes of Avicii, Lady Gaga, Swedish House Mafia, Rihanna, Britney Spears, David Guetta, Afrojack, Flo Rida, Calvin Harris, Steve Aoki, and more.
At heart, John remains first and foremost a DJ and producer, serving with DJ Jimmy Greco as co-member of two-time Grammy nominated production team, Smash Mode, while still finding time for the occasional solo project. Today as he prepares to puts wheels down at our New York office, he admits there's never a dull moment: "I've just completed a remix for Demi Lovato's "Cool For The Summer" that was picked up for her new album. Pretty stoked about that."
For more about John visi, visit
djsuraci.com
To hear more of John's award winning programming, just sit back. As a Promo Only subscriber you already are.
---
Announcing: POOL Rewards
Our New Referal Program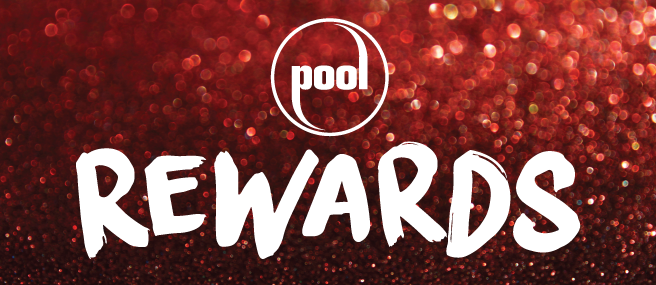 Refer a friend to POOL and you'll receive a
FREE month of POOL Platinum.
(our premium audio/HD video plan/$100 value)
Details
Refer a friend to any POOL plan (two-month prepay required)
He or she receives a free 3-month start-up library
You receive a free 30-day upgrade to POOL Platinum***
Conditions
Offer available only by calling 407-331-3600; just have your friend drop your name when they call to sign up and leave the rest to us.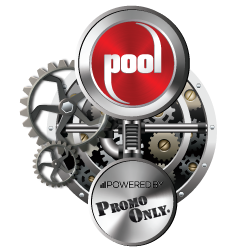 Where no good deed goes unrewarded.
***Current Platinum subscribers will receive their choice of 4 Specialty Releases ($100.00 value).
---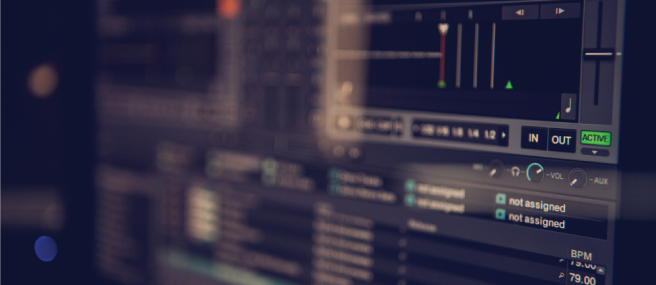 Digital DJ Tips Presents...
Is your music legal for public play?
Technology is running faster than the law, and that means grey areas. Our rule is simple: Pay for your music, don't steal it, and make sure the venues you play at have public performance licenses. Ethically that seems to cover it; it's no one DJ's job to rewrite copyright law as technology marches forward.
Things do get more complicated with the introduction of digital music. Look in the small print on your favorite digital music store and it'll almost certainly tell you the music you pay for is for your own personal use only. Even Beatport has such a line, which is clearly ridiculous for a DJ store.
Here's another complication: Recently DJ software has started offering access to streaming music services; for instance, djay Pro 1.1 on Mac has this, and even now touts the fact that it works on Pioneer CDJs and XDJs, which of course are in 80% of DJ booths worldwide. Yet Spotify and other similar services have similar clauses in their user agreements about personal use only.
All of which means that some lawyer somewhere could make the case that as a DJ, you're breaking the law by playing tracks you bought from Beatport, or tracks streamed from your paid Spotify subscription. As streaming music is on the up, the latter especially is a whole new can of worms.
What's a DJ to do?...
[continue reading]
About Digital DJ Tips: Featuring news, reviews, show reports, and tutorials, Digital DJ Tips is one of the most-read DJ tech websites in the world, with over 60,000 students on its paid and free DJ courses.
---
Review: MARQ
NEW from InMusic: MARQ Lighting debuts its new product line
There is a bold new player in the dynamic entertainment lighting industry you'll want to take note of:
Marq Lighting
, the latest member of the inMusic family of products, is set to hit the ground running this fall with a product line streamlined to provide a complete array of affordable lighting solutions without the overwhelming and often confusing redundancies common to other suppliers.
Featuring the same in-house engineering responsible for such prestige product lines as Denon DJ, Akai Professional keyboards and M-Audio professional audio recording/performance gear, Marq's innovative lighting products, controllers and accessories include:
Other worthy features include...
Moving Heads
Wash & PARs
Gobo Projectors
Spotlights
Lasers
Strobes
Indoor/Outdoor/IP Rated Packages
Fog and Haze machines
Scanners
Effects
Wireless Control
Battery Powered Convenience
"We're very excited to be introducing this comprehensive line of top-flight professional entertainment and performance lighting products. Dealers have been asking for a full line that hits the target-right on the "Marq" - with premium products that also offer tremendous value," said Todd Runkle, Product Manager for Marq Lighting. "Our focus is squarely and actively on the user experience, with simple, consistent, clear menus. Plus, we have the ability for unique scalable expansion of the line in response to our customers' needs. This is a line that's going to re-write the book on DJ lighting."
MARQ Lighting products will be available nationwide in Fall 2015, with retail pricing ranging from $39.99 to $929.99
For more info and gear-porn be sure to visit the MARQ Lighting site at, visit
marqlighting.com
---
Disc Jockey News's John Young:
Increase your wedding DJ income for 2016 and beyond...
In this month's video, John Young of the Disc Jockey News lays out a plan to increase your wedding DJ income for 2016 and beyond!
Trouble viewing this video? Watch it on YouTube

---
Video of the Month: Morgan Page - "Running Wild"
Featuring The Oddictions & Britt Daley
Trouble viewing this video? Watch it on YouTube

Grammy nominated producer,
Morgan Page
, has teamed up with
The Oddictions
and
Britt Daley
, who also happens to be Promo Only's Creative Director when she's not in the studio.
Kudos to Britt, Morgan and the rest of the team on a their new release!
---
POOL Pro Tip
New to POOL?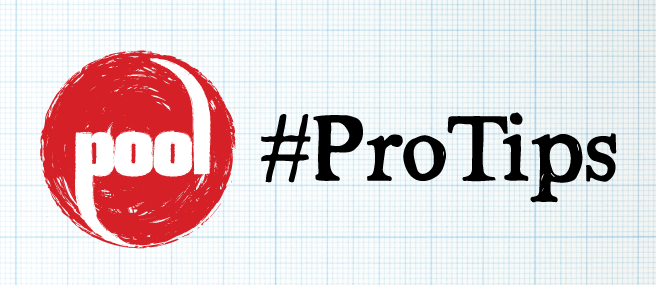 Did you know that just like a good friend, POOL can turn you on to some great music you may have missed? It's easy, too.
Simply pay a visit to your app's
Charts and Picks
menu and cruise the top tunes. One click on any release will let you know instantly if it's in your collection or not. Should you see an
Available for Service
message, that's our way of telling you is that the song you're checking out isn't included in your current subscription but can be instantly downloaded via our website by the one-time purchase of the subscription that contains it.
Pro-Tip:
Looking for different versions of the top tunes? One click on any track featured in our Charts and Picks will provide ALL the versions serviced to your package!
Questions about POOL?
Contact us at
poolsupport@promoonly.com
or by calling
407-331-3600
---
SEP 2015


Find all the hottest Top 40, Hip-Hop, Country, Rock, Dance and Latin Hits, and where they appear on your Promo Only Series.
**EDITORS NOTE**
The current Hitlist may still be in the process of being compiled so please check back if the one shown is not the most current.
---
Holiday Video Classics Special:
It's our Fright Before Christmas Sale!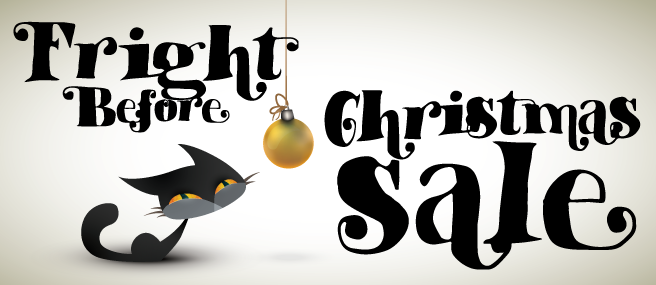 Video files will play as AUDIO-ONLY on software that supports MPEG4
Available by the Download (POOL) $25.00 each $15.00 each add to cart

Available on DVD/DFF Data Disc* $40.00 each $25.00 each
*To order physcial discs call 407-331-3600


Buy the set and save!
Get all seven (7) series via Download (POOL) for

$175.00

just $77.00 add to cart

Get all seven (7) series on DVD/DFF Data Disc* for

$280.00

just $200.00
*To order physcial discs call
407-331-3600
This offer ends November 30th, 2015.
*Additional shipping charges will apply to orders of 6 or more discs. Offer does not include monthly CDs, DVDs or monthly POOL downloads.
---
Usefull Info: BuzzFeed Presents...
5 Simple Ways To Be Healthier

These actions are literally the easiest things to do... Here's to being a little bit healthier!
Trouble viewing this video? Watch it on YouTube.

---
Got a suggestion for future issues or care to comment on our content?
Hit us up at promo@promoonly.com