IN THIS EDITION
---
Profile: Multi-award-winning mixshow host Riddler
Joins Promo Only's Programming Team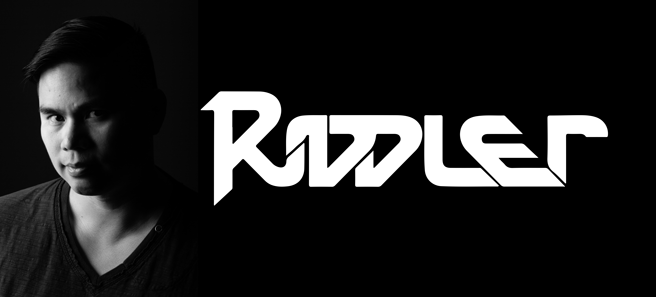 What do you give a guy who's released 19 mix compilations for legendary labels such as Tommy Boy, Strictly Hype, MCA and Ultra; produced remixes for the likes of Chris Brown, Demi Lovato, Drake, Janet Jackson, Kelly Clarkson, Pink and Pitbull; appeared more times on Billboard's Dance/Electronic chart than any other dance artist in history; and hosts one of most award-winning mixshows in the industry?
A job.
We're more than a little pleased to announce the addition of renowned producer & remixer Riddler (Rich Pangilinan to his mom and dad), to our roster of elite Promo Only programmers.
Riddler is in the House
...and coming soon to a Mainstream Club near you.
In addition to his new role at Promo Only, Rich's Riddler's Revolution can currently be heard coast to coast and around the world on stations such as SiriusXM, iHeartRadio, New York's Z100, Houston's Hot 95.7 and Portland's Z100, where his choice programming and mad mixing skills have earned him a global following as well as multiple Promo Only Summer Sessions Best Radio Mixshow Awards.
"Bringing life to a room, especially during peak hour sets, is still what drives me," says Rich. "And what I hope will drive the music you'll be seeing on future issues of Mainstream Club. I'm really thankful for the platform Promo Only is giving me, and all the DJs out there making great music."
For more about Riddler, visit
djriddler.com
To learn how you can add Riddler's programming prowess to your playlist, click
here
for a free trail of
POOL Mainstream Club
.
---
Announcing: POOL for Multi-Ops!
Hey Multi-Ops! Need more than one legal library? We've got more than one way to do it...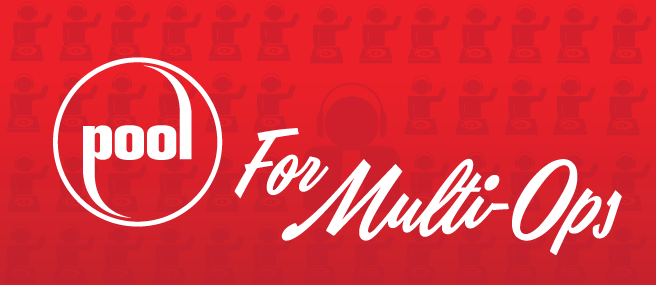 If keeping up with the rules that ride shotgun with promotional music usage has you confused, you're not alone.
Fortunately the explanation is as simple today as it was in the day. Disc or download, copyright law prohibits the sharing of promotional content; even within a partnership or multi-op service, the sharing of content licensed for public play, provided at professional-only prices, and granted on a one-subscription/one-user basis is not permitted.
Bend that rule and you may find yourself on the hook for the hefty tab that awaits those who traffic today's watermarked tunes.
Embrace it and you could find yourself on the receiving end of some sweet new deals we're offering our multi-op subscribers -
deals that include exclusive discounts, free start-up libraries and more.
Discover our many multi-op opportunities today
by calling 407-331-3600 ext 232
or emailing promo@promoonly.com
---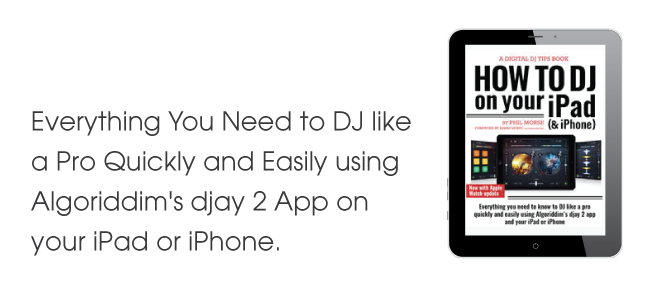 Digital DJ Tips Presents...
Have you got yours yet? Now #1 on the Apple iBook UK Chart: How To DJ on your iPad (& iPhone)
This month's article will NOT be brought to you by our good friend, DJ Phil Morse, publisher of Digital DJ Tips and frequent contributor to this column; Phil, being a Brit and all, is much too modest to tell you how quickly his best-selling new iBook is proving to be the definitive how-to for DJs looking to take it to tablets, so this month the bragging rights are all ours.
Some two years in the making, How To DJ on your iPad (& iPhone) devotes a full 174 pages, featuring 22 brand new Digital DJ Tips instructional videos, to finely detail everything from discovering and gathering great music, to beatmixing, keymixing, using FX/loops/cues, set programming, recording mixes, and DJing live -- all as they apply to iPad or even iPhone.
The result? Whether you're a complete beginner, just new to digital DJing, or simply looking for the perfect back-up plan, this quick guide can have you performing your next set on an iPad or iPhone in no time.
Best of all, for a limited time, Phil is kindly offering How To DJ on your iPad (& iPhone) at half off ($4.99), via the iBook store!
Get your copy at 50% off here!
For complete details visit
digitaldjtips.com
P.S.
If you love this book as much as we do, please be kind enough to give Phil a 5-star review and a testimonial on iBooks. Thanks in advance! :)
About Digital DJ Tips: Featuring news, reviews, show reports, and tutorials, Digital DJ Tips is one of the most-read DJ tech websites in the world, with over 60,000 students on its paid and free DJ courses.
---
Review: MPC Touch
Akai Professional Multi-Touch Music Production Center.
A new classic is born.
Here's the thing, if you haven't already heard: Akai has just introduced a radically new approach to music production. Ultra fast and super intuitive, powered by a radiant 7" color multi-touch display, the new MPC Multi-Touch allows you to literally grab and pinch waveforms, draw midi events, adjust envelopes, chop samples, add effects and precisely set your controls using nothing more than your fingertips.
And your imagination...
Trouble viewing this video? Watch it on YouTube

It's clear that Akai is taking aim at Ableton and Maschine's workflows with their own dedicated software/hardware pairings, but beyond the touchscreen, there's a second feature that gives the MPC Touch a marked advantage over any would-be competitor: an audio interface. The dual 1/4 inputs and outputs mean sampling and output are easily covered, and there's headphone out, and MIDI/IO on the rear of the unit as well.
MPC Touch Feature List
7" color multi-touch Display
16 velocity-sensitive thick, fat MPC pads with RGB backlighting
2-in/2-out audio interface
Step Sequencer with touch interface
XYFX control adds effects, adjusts sound dynamics in real time
Phrase Looper, enables connection of any instrument to create loops
Pad Mixer for setting levels, stereo panning and adding VST effects
Sample Edit control, for trimming, chopping and processing your samples
4 new, performance-ready touch-sensitive controls
Data Encoder knob, for push-and-twist control of display parameters
Includes MPC software and over 20,000 sounds
The MPC Multi-Touch is available for instant inspiration today for $799.00.
For more info visit
akaipro.com/product/mpc-touch
---
Success Coach Stacy Zemon:
How to Sell Without Being Sleazy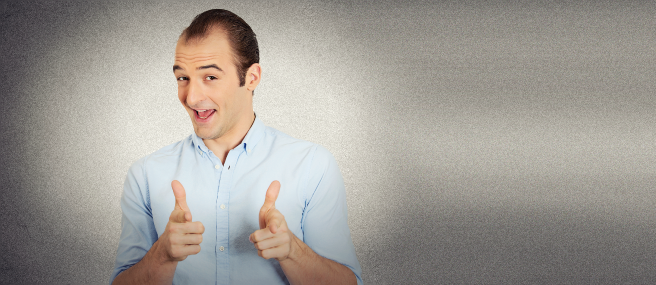 "Like it or not, most DJs have to double as salespeople if they're to keep working," says DJ Success Coach Stacy Zemon. "This month guest writer Michael Port shares his insights into how to do manage your sales skills with class while avoiding the 'sleaze zone.'''
We've all been bullied into buying something we have no need for. This leaves us with a bad taste and turns "sales" into a sleazy word. So when it comes to your small business trying to sell more, do you find yourself tiptoeing around closing the sale?
The thing is (and it admittedly seems a little obvious to say it out loud) that if you don't go for the close, your business isn't going to make money. You need to sell more to make more. But here's the good news: if you know how to sell with integrity, you can render your brand, business and yourself completely authentic.
Here are 5 steps to getting out of the sleaze zone and into making more sales, more revenue and raking in the results.
Step 1: Consistency
One of the main reasons someone doesn't buy a product or service is because they don't trust that it will do as promised. Or they don't trust you ... yet.
Take consistent actions to curb the lack of trust. Try publishing a blog at the same time on certain days or sending out newsletters once a week, for example. Show up when you say you're going to show up. Do what you say you're going to do.
Take action: decide on an area your small business can commit to being consistent. Stick to it for at least six months to gain the trust of your customers.
[continue reading]
---
Disc Jockey News's John Young:
Wedding DJ Tips For The Slow Months
In this month's video, John Young of the Disc Jockey News discusses how to utilize the slower seasons to plan for the traditionally busy wedding months ahead...
Trouble viewing this video? Watch it on YouTube

---
Video of the Month: Pete's Rubens Tube
It's fire!
Trouble viewing this video? Watch it on Facebook

---
POOL Pro Tip
New to POOL?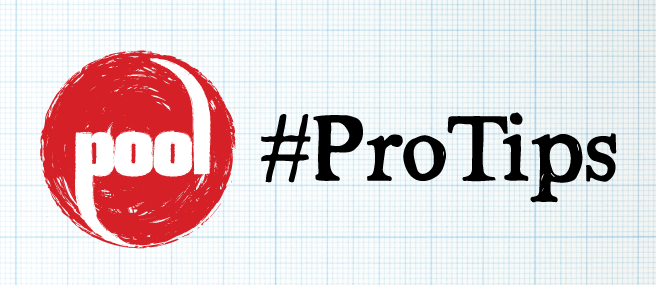 Did you know that in addition to providing an at-a-glance look at the most popular tracks and downloads we provide, our Charts and Picks make it one-click easy to see ALL the versions of the hottest hits you plan provides?
Simply click on the icon for any track that appears in the chart that corresponds to your plan (for most plans that will be the Mainstream Hitlist) and every version of that track your plan provides will appear in the RELEASE INFORMATION window at the bottom of your screen for easy downloading.
Need a remix? An Intro Edit? An instrumental or Explicit version?
One click in your Charts and Picks window does it all.
Have a question about POOL?
Contact us at
poolsupport@promoonly.com
or by calling
407-331-3600
---
OCT 2015


Find all the hottest Top 40, Hip-Hop, Country, Rock, Dance and Latin Hits, and where they appear on your Promo Only Series.
**EDITORS NOTE**
The current Hitlist may still be in the process of being compiled so please check back if the one shown is not the most current.
---
Holiday Video Classics Special:
Season's Savings - from Promo Only
Video files will play as AUDIO-ONLY on software that supports MPEG4
'Tis the season to add the industry's most complete collection of essential Christmas favorites to your library at special holiday-only prices. Stock up on our Best Of Christmas Video, Volumes 1 - 4!

---
Available by the Download (POOL)

$25.00 each

$15.00 each
add to cart
Available on DVD/DFF Data Disc*

$40.00 each

$20.00 each
*To order physcial discs call
407-331-3600
Offer good through December 31st, 2015.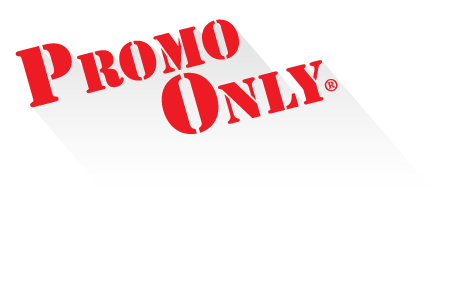 Making seasons bright since 1992.
*Additional shipping charges will apply to orders of 6 or more discs. Offer does not include monthly CDs, DVDs or monthly POOL downloads.
---
Usefull Info: BuzzFeed Presents...
7 Shocking Facts About Your Water

You probably already knew it's recommended that you drink roughly eight 8-ounce glasses of water a day, but did you know that some of our drinking water may have been around the same time as the dinosaurs... well according to BuzzFeed...
Trouble viewing this video? Watch it on YouTube.

---
Got a suggestion for future issues or care to comment on our content?
Hit us up at promo@promoonly.com