IN THIS EDITION
---
Announcing: POOL 4.0.1
Building a Better Download App
New features are always good news. And there are plenty of both with our new POOL 4.0.1 upgrade (you've already updated to that, right?).
Built for Speed
In addition to the more streamlined look of 4.0, we've revved up our ability to find you the fastest available server and to minimize your download time. You'll find previews, searches and batch folders all optimized for high-performance delivery.
Weekly Top 20 Audio Charts tailored to your specific POOL plan are now available for batch download. Single audio format subscribers will receive the appropriate Top 20 chart. Audio Silver, Audio Gold and Platinum subscribers will receive all audio charts.
Weekly Top 20 Video Charts designed to bring you the hottest new pop, hip-hop, dance, country and rock releases in one easy to download folder are now available to Video Silver, Video Gold and Platinum subscribers.
Exclusive Picks & Playlists (updated monthly)
All POOL plans now include exclusive playlists featuring handpicked hits and throwbacks from the industry's top programmers and mix-show DJs, beginning this month with Nick's Picks, courtesy of DJ Nick James of
Filthy Party
in Tampa FL. Stay tuned for more to come...
What hasn't changed?
If it ain't broke, don't fix it. And we haven't. POOL subscribers can still look forward to choosing from an excess of Clean Edits, mix-friendly Intro Edits, remixes, and limited-edition dance mixes, all delivered as lossless audio (why settle for less than the best your sound system has to offer?), and protected by our lifetime Clouded Store and Restore Guarantee.
POOL V 4.0.1
The new face of a legend




Not a POOL subscriber (yet)? Two words: FREE TRIAL
Email us to sign up for your free trial.
---
Profile: Frank Gutierrez
The DJ/Producer and Promo Only Audio Engineer cleaning up your act
He's DJ Frnkrok to his many SoundCloud followers, "Audio Tech" according to the sign on his door down the hall, and, when he's not locked in his studio, Frank Gutierrez to those of us here who, like you, count on Frank to provide the Clean Edits without which many a gig might not be possible.
If a Promo Only Clean Edit has ever made your life a little easier, you can thank Frank.
A survivor of student loans necessitated by his determination to master the art of producing, Frank found his way to our D.A.W. via the Florida Institute of Recording Studio Technology and a little help from his friends.
"After school I spent some time interning at Power 96 in Miami where I got to know [former Promo Only rep] Eric Velez. It was Eric who suggested I reach out to [our executive producer] Chuck Barrett when a slot at for audio tech opened," says Frank. "So I did. And never looked back."
In similar fashion, Frank found himself stumbling into live DJing as "Out of the blue, I get a call from Eric, desperate to find someone to fill in for a Disney gig. He gives me the software I needed. Next thing I know, I'm a DJ."
Today finds Frank at the wheel of every Clean Edit (and a great many of the Intro Edits) we service and rocking a two-year, two-night residency at Universal Studio's prestigious The Groove nightclub, where Frank faces a not just a different crowd but different nationalities nightly.
"Every night is so different," says Frank. "Brazilian, Latin, an auto-show convention where oldies and rock are all that work -- I never play the same set twice." He credits his tenure at The Groove for his finely honed ability to effortlessly blend genres. "It takes mad work to curate a blended library. But you do what it takes."
His approach to DJing also includes a willingness to take risks: "I've never had a home set-up. Still don't. I practice in front of a live crowd. You learn a lot more from a booth than a bedroom."
The adventure continues...
You can check out Frank's mixes, remixes and more on
Soundcloud
,
Mixcloud
and, of course,
Promo Only
.
---
Digital DJ Tips Presents...
Why DJ Sneak is wrong about "real DJs use vinyl" and why it matters...
It was the comment that broke the Internet. But before we dive in, let's catch up on what Sneak said exactly:
"If you're a DJ you learn how to mix with decks first... I don't care how big you are, in front of a million people, if you never touched a piece of vinyl and actually mixed that and created something with that, you're not a DJ in my eyes. I look down on people like that," the veteran US jock said in a recent Pioneer Radio interview, as reported by Mixmag.
He also said: "In the last 20 years, there was a gap where kids just didn't care about the craft any more. They just wanted to be famous, they wanted to be popular, they want to do whatever it takes to be in front of all those people. They skipped things to get to that level."
"The popularity means nothing. I'd give the local kid more love because he's hustling and DJing [with vinyl] and putting his heart into it every day... You've got people who do it for love and you've got people who do it for other reasons."
Why he's wrong... and why this is damaging to DJing
Oh my, oh my, why do people say things like this? It's so closed-minded. This stuff is really unhelpful - and it's also demonstrably untrue. Sure, grabbing some software and the top 100 EDM tunes and learning to hit the "sync" doesn't make you a good DJ, but neither necessarily does playing vinyl. Earning your dues is what makes you a good DJ. And it has absolutely nothing to do with what you use when you play.
Sneak is a good DJ. I remember buying his records and dancing to his sets "back in the day". I have respect for him, but he's mistaken here. Here's why:
Firstly, the ability to do a good job of playing music for people to dance to is not intrinsically linked to 12" vinyl. Turntables are just a tool, like all the other tools DJs can use to play music - CDJs, DVS, software, phone apps, production hardware, whatever. Why oh why can't people get over this "if it ain't vinyl, it ain't real" dogma? It's 2015, not 1985!
Secondly...
[continue reading]
About Digital DJ Tips: Featuring news, reviews, show reports, and tutorials, Digital DJ Tips is one of the most-read DJ tech websites in the world, with over 60,000 students on its paid and free DJ courses.
---
Review: The Pioneer DJM-S9 Battle Mixer
Ready to rumble?
Packed with effects, optimized for Serato DJ, and tailored for turntablists looking for a performance mixer that can handle a lashing and keep on scratching, the Pioneer DJM-S9 just may be the greatest battle mixer of the digital age - or any age.
But don't just take our word for it...
"The DJM-S9 is probably the best mixer I have ever seen" - DJ Jazzy Jeff
Trouble viewing this video? Watch it on YouTube

Highlights include:
High performance 2 channel mixer designed for Serato DJ
Advanced Serato DJ integration + control
Dual USB soundcards for easy back-to-back DJ sets
Large performance pads w/ RGB feedback
Customizable FX controls
Plug-and-play Serato DJ support
Onboard library control
15 on-board Pioneer Beat FX + Filter FX
Pioneer's new customizable MAGVEL Fader Pro w/ shock absorbing Fader Bumpers curve control + reverse switch on fader
24-bit A/D converters and DSP for ultra low noise as well as enhanced audio quality and stable sound
The Pioneer DJM-S9 is now available at your favorite gear stop for $1699.00, with a limited-edition gold version, the DJM-S9-N, bringing on the bling at $1799.00.
For more info visit
pioneerdj.com
---
Success Coach Stacy Zemon:
The Big 3 Reasons Prospects Don't Book You
According to DJ Success Coach Stacy Zemon, "If you're a mobile DJ business owner, you've likely heard these reasons why a prospect isn't booking your services..."
We don't have the budget.
We need to consult with family, partner, Ouija Board.
We have been using my family, friend, drinking buddy for years.
Sound familiar?
Of course some of the "no's" you hear are legit. However, many are just stalls masking the real reasons why your prospects aren't hiring you. It boils down to these three things.
They don't want what you're offering.
They don't see the value in what you're offering.
They don't like or trust you.
And once you learn to eliminate these objections from the start you will sell more.
Reason #1 - they don't want what you're offering...
Dealing with this requires some due diligence, preparation, and strategy on your part. It begins with choosing a specific target market and getting to know them inside and out.
Think like them, speak like them, step into their shoes.
Yes, this takes work.
No, it doesn't guarantee everyone in your target market will book you.
But I guarantee you will close more deals than if you spend your time winging it.
[continue reading]
---
Disc Jockey News's John Young:
How To Fix Your DJ Website Today
John Young of the Disc Jockey News shares 10 tips on things you can do to fix your starter DJ website. These tips come from endless DJ websites that make these common mistakes costing them money!
Trouble viewing this video? Watch it on YouTube

---
Video of the Month: TED | Kaki King
A musical escape into a world of light and color
Trouble viewing this video? Watch it on TED

A genre unto herself, Kaki King fuses the ancient tradition of working with one's hands with digital technology, projection-mapping imagery onto her guitar in her groundbreaking multimedia work "The Neck Is a Bridge to the Body." Using her guitar's neck like a keyboard, she plays an intricate melody as she takes the audience on a musical journey of light and sound. She calls it "guitar as paintbrush." -
ted.com
---
POOL Pro Tip
New! Charts & Playlists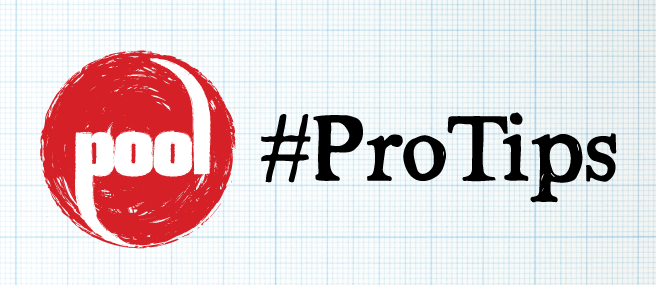 We've created a new tab to show off one of the brightest new features of our all-new POOL 4.0.1:
Charts & Playlists
is where you'll find weekly Top 20 audio charts tailored to your specific POOL plan, a weekly Video Top 20 chart featuring the best in multi-genre releases, and our new Programmer Picks, featuring hand-selected tracks and throwbacks from our team of programmers & DJs - all available via batch download.
It's one of the greatest musical discovery tools we've ever offered. And it's available now via the Charts & Playlists tab.
Have a question about POOL?
Contact us at
poolsupport@promoonly.com
or by calling
407-331-3600
---
NOV 2015


Find all the hottest Top 40, Hip-Hop, Country, Rock, Dance and Latin Hits, and where they appear on your Promo Only Series.
**EDITORS NOTE**
The current Hitlist may still be in the process of being compiled so please check back if the one shown is not the most current.
---
Holiday Video Classics Special:
Season's Savings - from Promo Only
Video files will play as AUDIO-ONLY on software that supports MPEG4
'Tis the season to add the industry's most complete collection of essential Christmas favorites to your library at special holiday-only prices. Stock up on our Best Of Christmas Video, Volumes 1 - 4!

---
Available by the Download (POOL)

$25.00 each

$15.00 each
add to cart
Available on DVD/DFF Data Disc*

$40.00 each

$20.00 each
*To order physcial discs call
407-331-3600
Offer good through December 31st, 2015.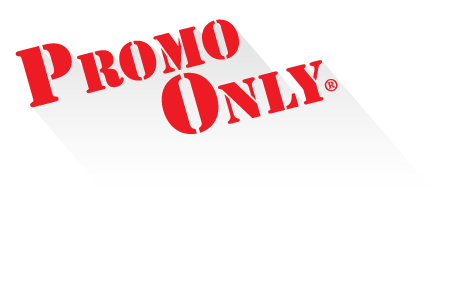 Making seasons bright since 1992.
*Additional shipping charges will apply to orders of 6 or more discs. Offer does not include monthly CDs, DVDs or monthly POOL downloads.
---
Usefull Info: AsapTHOUGHT Presents...
Your Brain On Music ft. This Exists

It's no question that we love you music but how does your brain and body react to it? Watch the video from theguys at AsapTHOUGHT and Sam Sutherland from
This Exists
.
Trouble viewing this video? Watch it on YouTube.

---
Got a suggestion for future issues or care to comment on our content?
Hit us up at promo@promoonly.com