IN THIS EDITION
---
Spotlight: The Las Vegas DJ Show
August 31st - September 2nd, 2015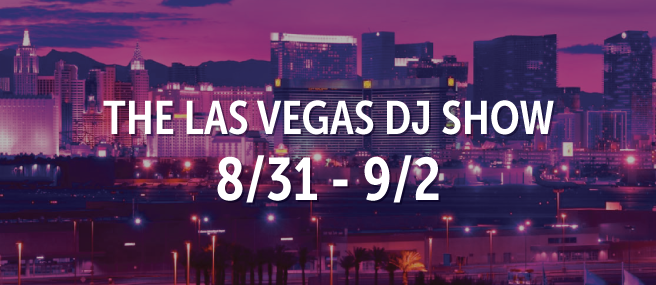 This year, why not thank the ADJA for hosting the industry's most informative, fun, and affordable conference by joining them - and us - on August 31st as we help kick off The Las Vegas DJ Show.
With over 35 seminars - all aimed at getting you more business; the industry's most sought-after speakers - including sports & entertainment icon Michael "Let's Get Ready To Rumble" Buffer; special room rates available at your choice of eight Caesar's Entertainment hotels; the industry's most complete exhibit hall; and exclusive Promo Only deals and demos on tap, what are you waiting for?
Visit
TheLasVegasDJShow.com
today and you can cash in on a
$49.00 early bird exhibit-only pass
or save big bucks on a VIP All-Access Pass just by inputting code
PROMOONLYROX
.
For up to the minute updates for the LVDJ Show, connect with them on Facebook.
---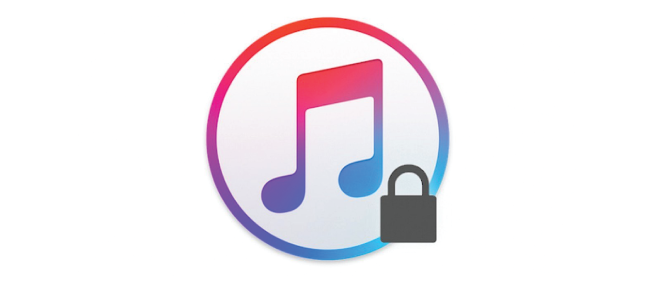 Digital DJ Tips Presents...
DJ Nightmares Fixed In iTunes 12.2.1... but Don't Upgrade Just Yet
Following our
campaign to warn DJs not to update to iTunes 12.2,
not least because it was locking some of them out of their own collections in their DJ software, Apple has rushed out an upgrade that appears to have fixed the main issue: when people used iTunes Match to keep their music in the Cloud but then signed up to Apple Music, iTunes was incorrectly treating those songs as new Apple Music files, and adding DRM to them, meaning they would no longer play in DJ software.
This has thankfully now been addressed.
Our tester, Terry 42, has been experimenting with 12.2.1 since it first dropped and reports: "The most important bugfix is that iTunes Match now works with Apple Music again. Your existing non-DRM songs will now be flagged as either 'own music' or 'iTunes matched' and stay DRM-free. Only downloaded songs from Apple Music will, of course, be restricted by DRM (similar to Spotify) and flagged as 'Apple Music'.
"I signed up for a new trial of Apple Music today after the upgrade and everything seems to work fine so far. I even deleted some songs on my MacBook and re-loaded them from iTunes Match and they are still DRM free and playable in Serato."
But for DJs, problems remain: There are still issues with the integration of iTunes into DJ software. Playlists and sub-playlists are not coming across properly nested, messing up organization...
[continue reading]
About Digital DJ Tips: Featuring news, reviews, show reports, and tutorials, Digital DJ Tips is one of the most-read DJ tech websites in the world, with over 60,000 students on its paid and free DJ courses.
---
Review: The Urei 1620 Rotary Mixer
A look at the classic mixer (and why it still matters)...
Born in a golden age when demand for great sound and an uncluttered, intuitive workspace were essential for the intimate DJ/dancefloor interaction of the day, the rack-mountable Urei 1620 rotary mixer is still considered by many to be the best sounding DJ mixer of all time. Renowned for its fat bass, smooth midrange, ultra-crisp highs and sweet tube-driven overtones, to mix with the 1620 is to experience house as it was meant to be heard.
One look at the feature set will tell you that the 1620 is all about the music. Classic rotary level and balance controls, great source flexibility, separate House and Booth outputs, an elegant headphone section and true balanced connections put performance where it really counts, an inspiration away.
Trouble viewing this video? Watch it on YouTube.

Features Include
6 stereo channels with legendary Urei sound quality
4Individual L/R balance control on every channel
Ultra-responsive rotary faders on all channels
Master booth and house outputs, each with a dedicated level control
Master mono house output
Master bass and treble controls give +/-10dB of sweetening on all main outputs
Channels 1 and 2 feature RCA phono inputs, allowing the easy integration of twin decks
Aux 4 features a balanced XLR input for connection of mic level source
Headphone section can be fed from any of the 6 channels, or the main program output
Dual stereo recording outputs
Durable construction for total reliability
Availability?
Some savvy shopping on
eBay
can occasionally turn up a vintage 1620 for between $800-$1000. At press time, there's one up for sale now (if we don't beat you to it)
Happy hunting! :)
---
Success Coach Stacy Zemon:
Why You Should Attend Wedding Rehearsals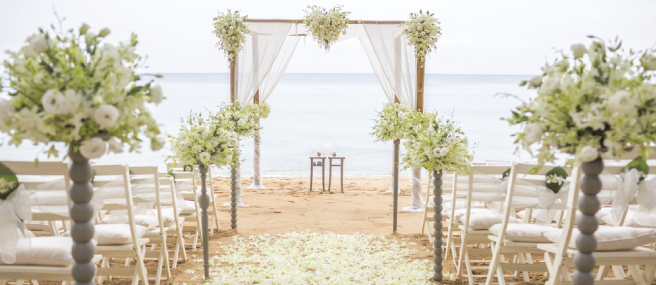 ProMobileDJ.com's "Wedding Wizard" Alan Dodson recently conducted a poll on a large DJ Facebook group. There were hundreds of respondents and the majority said they did not, and would not, attend wedding rehearsals. Of those that said they would not attend, many made additional comments about not being paid to be there, or would attend if paid additionally to attend. Also gleaned from the comments of those not attending, a large majority put very little importance on the ceremony itself. Some of those stated "waste of time," "I would be standing around doing nothing," "There is no need for this," and "if they pay me extra."
But almost one third stated that they attended most if not all rehearsals. What do they know that you might be missing?
Says DJ Success Coach Stacy Zemon: "As a wedding entertainer, you've probably provided sound for dozens of ceremonies. You have played the music, probably not more than four songs, and watched the bridal party march. Easy stuff, right? It certainly can be, so why on earth should you attend the rehearsal? What better way to impress a client with your professionalism?"
[continue reading]
---
TED: Lorrie Faith Cranor...
What's wrong with your pa$$w0rd?
Trouble viewing this video? Watch it on Ted.

Lorrie Faith Cranor studied thousands of real passwords to figure out the surprising, very common mistakes that users - and secured sites - make to compromise security. And how, you may ask, did she study thousands of real passwords without compromising the security of any users? That's a story in itself. It's secret data worth knowing, especially if your password is 123456 ...
---
POOL Pro Tip
There's a plan for every DJ and a chart for every plan...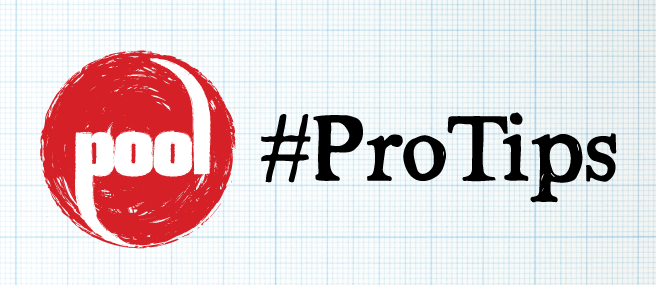 Want to see what other DJs on your POOL plan are spinning? Or maybe check out what's happening in another plan you might be considering?
There's a click for that.
You'll find 21 different charts on tap in your POOL app's
Charts & Picks
scroll-down menu, each a reflection of our many different POOL plans.
Spinning POOL Top 40? You'll want to keep the dial tuned to our Mainstream Hitlist chart. Similarly, you'll find Urban, Country, Rock, Christian, Dance and Latin Hitlists available to keep you up to speed on all our single-format selections.
For those reaching across multi-formats we suggest a look at all of the above and a visit to our
Most Downloaded
chart.
Questions about POOL?
Contact us at
poolsupport@promoonly.com
or by calling
407-331-3600
---
JUL 2015


Find all the hottest Top 40, Hip-Hop, Country, Rock, Dance and Latin Hits, and where they appear on your Promo Only Series.
**EDITORS NOTE**
The current Hitlist may still be in the process of being compiled so please check back if the one shown is not the most current.
---
The Sounds of Summer:
Music Video Sale!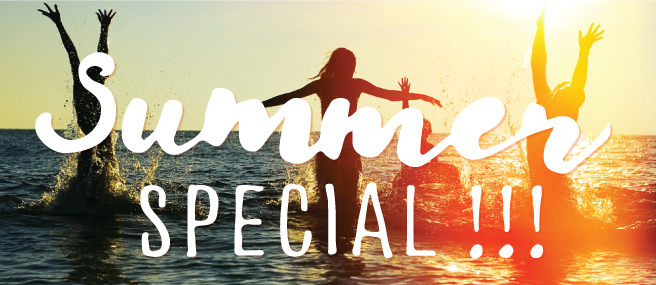 Available Music Video series include: Best of Summer Jams, Best of Kids Pop, Best of Reggaeton, Best of Tropical Latin, and Island Sounds.
Video files will play as AUDIO-ONLY on software that supports MPEG4
Videos Available by the download (POOL) $25.00 $17.50
To order click here.

Videos Available on DVD/DFF Data Discs $40.00 $23.00
Please call 407-331-3600 to order physical discs*
* Additional shipping charges will apply to orders of 6 or more discs. Offer does not include monthly CDs, DVDs, or alternate selections.
This summer deal ends July 31st, 2015.
---
Useless Info: AsapThought Presents...
This Is Your Body Over 24 Hours

Our bodies are pretty amazing, check out this video from AsapScience that explains what happens to our bodies over a 24 hour period.
Trouble viewing this video? Watch it on YouTube.

---
Got a suggestion for future issues or care to comment on our content?
Hit us up at promo@promoonly.com