IN THIS EDITION
---
Special:
New Year. New POOL.

Sign up and get three (3) months on us!
Sign up (or upgrade) to any POOL plan, and receive the
previous three (3) months of your plan's releases - free.

Hit the ground running with all the hits you need in 2015, today.

Call us today at 407-331-3600 to speak with a real person about upgrading or simply getting started with POOL.

(In order to receive this special offer please call us directly!)
Leave everything to us.
Since 1992.
---
Trending: The DJ "+"
The more you know the more you grow...

Let's be honest, the days of just spinning great music are not only long gone, but never existed. DJs have never been just DJs. Radio-pitchmen, hip-hop-hustlers, DJ-producers, wedding MC-psychologists-referees, ours is a profession that has always come with more than its share of hyphenated job titles.
And the list keeps growing.
The world is no longer divided into specialists who know everything about something and generalists who know something about everything.
Gaining an edge today depends on your ability to hone the hyphens by consistently adding the skills required to master wireless devices, midi-controllers, DMX-triggered lighting, video, software, and more.
And 'more' is exactly what clients are looking for these days.
"It's true," agrees DJ Brent Ferree of Wizer Productions, Frederick MD. "But it's those clients who are looking for more - for an entertainer, an experience, custom logos/monograms/uplighting, dancing under the stars, cloud dance, video DJing, and video/photo montages that are creating an easy avenue for growth."
To be sure, technology and the extra services offered by many DJ companies are no substitute for talent. But if those handy with a tune choose to offer more, and thereby earn more, shouldn't you at least consider adding another hyphen or two to your title?
It's very much with the pursuit of endless possibilities in mind that we kick off this, the first in a series of looks at how you can enhance your skills and boost your bottom line.
We begin this month with a look at some must-attend DJ conferences sure to help you fast track your career this year. You'll find out picks for best bang for your tax-deductible buck
here!
To be continued...
---
Spotlight: Learning & Earning
A look at 2015's must-attend conferences

Workshops, discussion groups, industry clinics, networking opportunities - you'll find them all, in various degrees, at any given DJ conference. Or course, your better conferences also include celebrity speakers, expansive exhibit halls and an after-hours party or two - all of which go a long way towards providing you with an experience that translates into greater earning potential.
Mobile Beat Las Vegas 2015 | February 23rd - 26th
Produced by Mike Buonaccorso and hosted by Bill Hermann and Jason Jones, this year's MBLV is poised to please with a host of new exhibits, parties, and a stellar lineup of presenters (Mark Ferrell, Brian Dodge, Gary Shapiro, Rob Schenk, Josh Yawn, Ben Stowe, Joe Bunn, and Carr Hagermann) sure to offer a business-changing experience for you and your employees.
Order your full conference pass today at $229.00 and save $70.00. This special price won't be around for long, and drops again for those purchasing multiple passes, so ensure you and your staff reap all the rewards of attending the new Mobile Beat Las Vegas today.
For details and a full schedule of events visit:
mobilebeatlasvegas.com
2015 Nightclub & Bar Show Las Vegas | March 30th - April 1st
Own a bar? Work in a club? Want to work in a club? The Nightclub & Bar Show is where you'll find innovative ideas designed to sharpen the skills necessary to make your business, or the business you work for, more competitive, proactive and profitable.
Scheduled events include: Visionary Keynotes Comprehensive Workshops; Superior Super Sessions; New Hands-On Bootcamp; World-Class Back of House Tours; Bar Rescue Recommended Sessions and more!
For details and a full schedule of events visit:
ncbshow.com
Winter Music Conference (Miami Beach, FL) | March 24th - 28th
Always an epic gathering of DJs, artists, music labels, producers, promoters, techies and club goers, WMC celebrates three decades of honoring EDM's most innovative artists with a concentrated schedule of performances, conference workshops and panels addressing all aspects of the music industry.
Your WMC badge includes access to panels, seminars, featured Q & A's, WMC official poolside events, South Beach Sessions, trade show & exhibits, workshops (with the exception of the Remixing and Editing Workshops), DJ Spin-Off's, and the VJ Challenge, as well as complimentary or reduced admission to WMC sanctioned events.
For details and a full schedule of events visit:
wintermusicconference.com
---

Digital DJ Tips Presents...
Three Simple Steps to Achieving Your DJing Goal In 2015
Maybe the most awesome thing about waking up from a great New Year's Eve spent DJing is that we're all given a fresh start. Having had time to fully recover from hopefully an excellent night out, we'd like to ask you: What's your DJ goal for 2015?
If you still haven't thought of one, now would be a great time to commit to at least one goal for the year that would take your career further. Maybe you'd want to learn more advanced DJ skills like scratching or harmonic mixing, or maybe you've been putting off getting a professional press kit together? Perhaps you'll finally want to make an original production this year or take that mashup idea you've been playing around with in your head and turn it into an actual track that you can share with the world? Or maybe it's simply to get your first public DJ set or your first paying gig?
Whatever, we'd love to hear what your goal is, and we've decided this year that we're also going to help you achieve it - directly and for free. Here's how to set your goal and let us help you achieve it:
1. Choose a good goal
Make your goal clear, specific, and realistic ("I want to have played three paying gigs by December 31st" is better than "I want to start earning money DJing"). Another great tip is to break a big goal into mini-goals that will serve as your road map for achieving it, and put dates on each mini-goal. As far as realistic goes - well, headlining a music festival by Easter probably isn't in going to happen, so set something achievable within 12 months. There's always next year to build on your ambition...
2. Post your goal in the comments section on our website
Next, let the world know. By publicly committing to your goal and having it in plain view, you're more likely to stick to it because you've got the entire Digital DJ Tips community behind you (you might even get some good tips from our members!). It's a proven fact that making yourself accountable for your goals means you're more likely to achieve them.
3. Do the work - we'll follow up to see how you're doing...
Of course you've got to do the work once you've set the goal, but we're also going to hold you accountable for your goal personally! We'll follow up privately one-to-one with you in the middle and towards the end of this year by email, to check in on how you're doing. It's like a little bit of personal coaching! Then, at the end of the year, we'll publish an article with some of this year's success stories - and you could be in it!
[continue reading]
About Digital DJ Tips: Featuring news, reviews, show reports, and tutorials, Digital DJ Tips is one of the most-read DJ tech websites in the world, with over 60,000 students on its paid and free DJ courses.
---
Pioneer's XDJ-RX | DJ System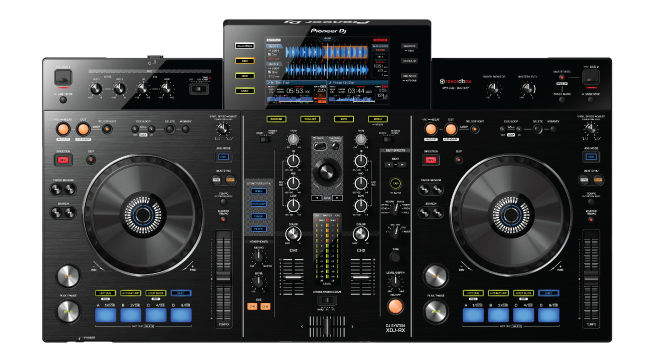 Review: The Pioneer XDJ-RX | Rekordbox DJ System
Are you all in for an all-in-one? You may be after reading this
It seems like only last year, because it was, that we saw the launch of the Pioneer XDJ-R1 controller, a valiant first foray into the stand-alone market that despite some shortcomings checked a lot of boxes for a lot of DJs, especially those warming up to Pioneer gear for the first time.
Apparently Pioneer, too, was just warming up: The new XDJ-RX debuts as a true DJ system, complete with rekordbox DJ software, a DJM mixer with effects, and two CDJ-style controller platters.
Laptop not included. Or needed.
Trouble viewing this video? Watch it on YouTube.

Standout Features Include:
NEW 7 inch full-color screen for at-a-glance information from both players
Can be used as a stand-alone mixer thanks to two switchable phono/line inputs for connecting a pair of turntables or CDJs, two microphone inputs, a master and booth output, and two headphone output jacks.
Onboard Hardware Effects:Instead of relying on software effects, Pioneer has built Beat FX (Delay, Echo, Spiral, Reverb, Trans, Flanger, Pitch, and Roll) and Color FX (Noise, Gate/Comp, Crush, and Filter) into the mixer section.
Beat Sync & Quantize:Not everyone was a fan of Pioneer adding sync functionality on its CDJs and XDJ-1000s, but clearly it's a requirement for this type of controller. Quantize also ensures cue points and loops are set on-beat - something that makes on-the-fly prep and performance easier for many.
Available in February at an MSRP of $1799.00. Predicted street price? $1499.00
For further details on this system, visit
pioneerdj.com
---
Success Coach Stacy Zemon:
Stretching Your Advertisement Dollars

Guest Writer | Lou Paris
"As a mobile DJ you may wonder where to best spend your advertisement budget," says success coach Stacy Zemon. "There are a cornucopia of sites, expos, and other sources that will gladly take your money, but where will you find the best return on your investment? This month guest writer DJ Ron Paris explores some quality options that may make your advertising decisions easier."
"Every person might experience a different outcome," says Ron. "In certain areas, some websites might be in a better position than others. Some clients may frequent an expo more than another. Your overall pricing may work better with different types of advertising than the other. All I can provide is my observations, and yes I am going to provide my Return on Investment (ROI) figures to give you a real world example of what I have experienced so far..."
[continue reading]
---
Video Of The Month: Dover Cop "Shakes It Off"
via BuzzFeed
The Dover, Delaware, police department shared a dashcam video of an officer gettin' down to Taylor Swift's "Shake It Off". Although, we can't confirm exactly whether or not the video was entirely spontaneous, it's hard not to smile at his "sick" moves.
Trouble viewing this video? Watch it on YouTube.





---
POOL Pro Tip
Finding Intro, Quick, & Snapcast Edits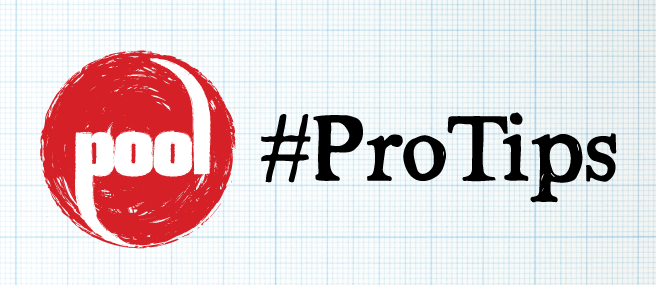 It may not look like much, but our Mix Name field, located by clicking your POOL app's SEARCH tab, can make finding the versions you're looking for a dream come true.
Simply input Clean Edit, remix, Intro Edit, Quick Edit or Snapcast Edit into the Mix Name field, hit enter, and you'll be instantly greeted with every track in your collection that fills the bill.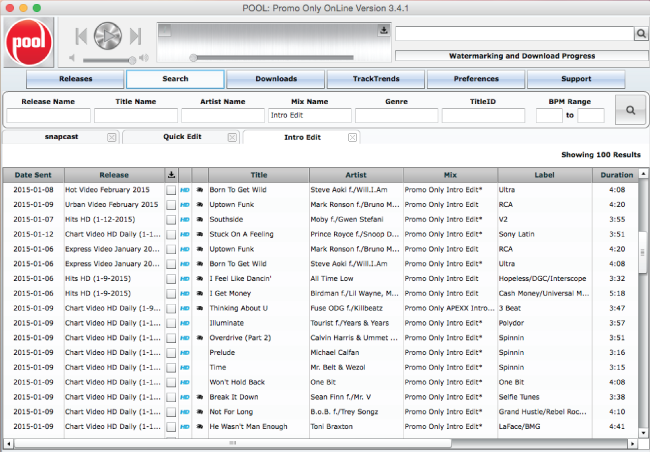 Sure your software of choice can track down our fully tagged files on the fly, too. But ain't it nice to know you can crate what you need for even faster searching...
Questions about POOL?
Contact us at
poolsupport@promoonly.com
or by calling
407-331-3600
.
---
JANUARY 2015


Find all the hottest Top 40, Hip-Hop, Country, Rock, Dance and Latin Hits, and where they appear on your Promo Only Series.
**EDITORS NOTE**
The current Hitlist may still be in the process of being compiled so please check back if the one shown is not the most current.
---
NEW Promo Only Release!

BEST OF EDM Vol. 3
The collection continues...
You could spend considerable time and money building a decades-deep collection of essential Electronic Dance hits... Or... You can simply get this and enjoy the best for less.
---


Available for Download (POOL)

$25.00


Order here now.

Available on DVD/DFF Discs

$40.00


To order, call us:
407-331-3600


To place your order for physical discs, please give us a call .*
View the Best of EDM Vol. 3 tracklistings here.
Featuring dual-purpose MPEG4 files playable as HD video and audio-only
POWERED BY

---
Useless Info: ASAP Science Presents...
Nice Guys Finish First

In this episode based on
"The Selfish Gene"
by Richard Dawkins, the guys at ASAP Science prove how nice guys actually do finish first...
Trouble viewing this video? Watch it on YouTube.





---
Got a suggestion for future issues or care to comment on our content?
Hit us up at promo@promoonly.com