IN THIS EDITION
---
Trending: DigiGames
Catch the buzz...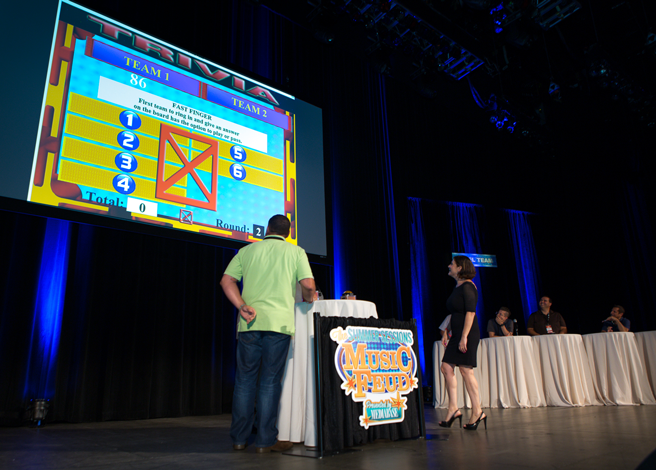 2015 Promo Only Promotions Summer Sessions Music Feud |Quiz Game Technology & Wireless Buzzers provided by DigiGames.
Photo credit: Matt Jyhla
We had the pleasure of chalking up an evening of uncommon fun at our recent company party, where somewhere between great eats and Santa's open bar we found ourselves squaring off for a no-holds-barred, inter-departmental game of 'Promo Only Feud'. What ensued is best left to the imagination, but what can't be denied is that a good time was had by all, thanks to DigiGames.
Taking its cue from highly successful (and highly addictive) trivia board games and TV shows, DigiGames taps into quiz-based entertainment's proven appeal with a range of instantly familiar interactive games that can make for mad mid-week money and more.
"Everyone loves game shows, and now you can offer all the fun and excitement of a live, network-style game show at your next event - or as your next event," says DigiGames' Rob Johnson. "DigiGames gives you the classic games we all know and love and the ability to customize them for any group or event."
With a DigiGames Game Show System You Can...
Add more bookings.
DigiGames' free professional marketing strategies, performance guides, and insider tips for attracting new clients make for a worry-free return on your investment.
Emcee at large.
Just like Alex Trebek, you don't have to know all the answers; questions and answers are displayed on the computer screen for your reference plus DigiGames flashes the answers to the players and audience before moving on to the next question.
Emcee at large.
Control your DigiGames from anywhere in the room.
Instantly access a variety of sound effects.
All your sound effects are built into the software for instant access. Modify, create, and add your own sound effects on the spot with ease.
Upgrade your library any time.
Add your own questions for free or inexpensively add new questions with updates provided by DigiGames.
Setup In minutes.
Setup and teardown takes less than ten minutes. Cleaning your DigiGames product is as simple as wiping your system down with a damp towel.
Relax (you're covered).
DigiGames offers a one-year warranty that covers parts and labor at no charge; and free support for the life of your system.
If our admittedly biased team-building bench test is any indication, DigiGames just may be your best bet to score more bookings in 2016. And that should make for a very happy new year.
For more, visit
digigames.com
---
Spotlight: The NAMM Show 2016
Be our guest via Instagram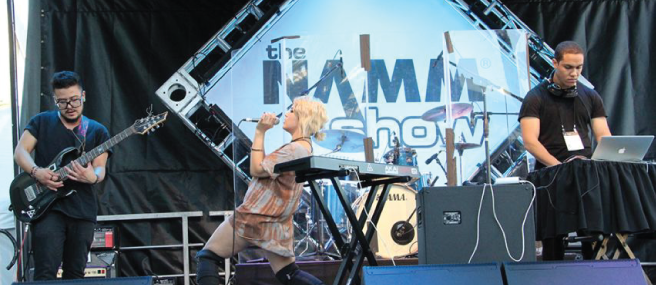 It's the music product industry's premier event, the show where brands are built, legends are made and deals are dealt. For four days each January, the Anaheim Convention Center transforms into the epicenter of all things shiny and new to play host to the mother of all musical treasure hunts - and you can't make it: You're booked. It's too far. The new X-Files premieres that week. Life happens.
No worries: Join us via Instagram this January 21- 24 as we trek the halls of
NAMM 2016
, check out the pics of the newest noteworthy gear we post, and you can enjoy all the latest and greatest without ever leaving home.
Instagram:
Keep an eye on us all year as we keep an eye on all things DJ.
Follow Promo Only on Instagram today
@promoonlyinc
---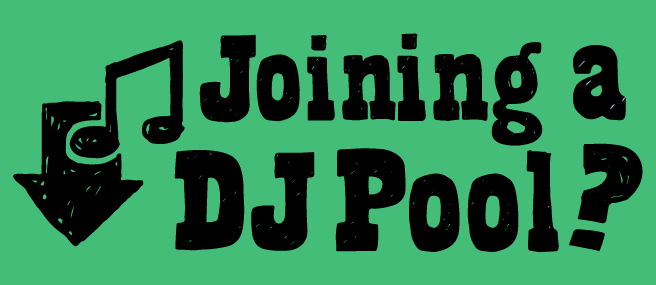 Digital DJ Tips Presents...
The 5 questions you should be asking about download pools...
Download pools are music subscription services aimed at working DJs. For a set monthly fee, you get access to music downloads for use in your DJing. Originally called "record pools" (referring to their origins as distribution/feedback services for pre-release records to top DJs), these modern online equivalents can be a great way for DJs to pack their sets with upfront, DJ-ready songs and mixes, quickly and cost effectively.
To find out a bit more, and to help you decide if joining a download pool might be right for you, I spent some time chatting with Nick Hahn, director of marketing at Promo Only, one of the USA's leading and most respected pools.
Nick, what is the advantage of joining a record or download pool for today's DJ?
First, you're guaranteed early releases, which is obviously of importance to DJs wanting the latest hits first. Those releases will always be near-CD quality (for instance 256 M4As, 320 MP3s, Apple Lossless files, etc.), so they'll sound great to DJ with. And many of them will be "DJ friendly," which could mean anything from having easy-to-mix intros and outros, to "quick edit" versions (which are shorter, "intro-verse-chorus-outro" cuts of tired songs), to things like exclusive remixes and even BPM transition tools -- all of which help you play more exciting DJ sets.
Secondly, pick the right pool and you're effectively employing a team of experts whose job it is day in, day out to expertly program and curate the music offered. This means you get the hot tunes and big hits relevant to you all in one place, so you save time you'd otherwise spend scouring the internet for them. Good pools have DJ charts and other tools to help ensure you don't miss anything big.
Finally of course, for any working DJ who buys a reasonable amount of music, a record or download pool can definitely end up costing you a lot less than purchasing those tunes individually.
So how exactly does a pool work?
Well, as soon as you're a working DJ (that means actually playing out regularly -- whether that's to 50 people in a bar or to thousands at Privilege in Ibiza), and can demonstrate that fact through your own website, flyers, etc., you can apply to join a pool. This "working DJ" stuff is important, as pools are as much promotion for the labels as they are a service for the DJ...
[continue reading]
About Digital DJ Tips: Featuring news, reviews, show reports, and tutorials, Digital DJ Tips is one of the most-read DJ tech websites in the world, with over 60,000 students on its paid and free DJ courses.
---
Review: Cooler Caps
Do more of what makes you awesome...
In today's 'you can't swing a mic without hitting a DJ' world, it can be a challenge to set yourself apart, and even harder to make the style of your equipment stand out. Enter Coolorcaps, and the custom selection of aftermarket knobs and fader caps that throw a rainbow of new controls on your favorite lump of tech, right down to the smallest knob.
Upfront, it's worth pointing out that Coolorcaps go well beyond providing signature bling. Visibility, ergonomics (the struggle is real for sausage-fingered DJs working cramped controllers), and the discomfort that accompanies repeated use of hard plastic controls can all be greatly improved with a few well-chosen replacements.
Trouble viewing this video? Watch it on YouTube

Feature Highlights:
Available in kit form for well-known devices such as Rane, Numark, Traktor and the Pioneer DDJ series or as single purchase fader, knob and encoders
Zero, 90, 180 & -90 degree post orientation
LOTS of bold colors
UV reactive (will light up under black light)
Inserts that position controls at the perfect height for your mixer
Inserts available for faders, too, that make for a nice fit and prevent faders from tilting
Strong Site Support (with how-to videos)
Summing Up
For around $60, you can fully pimp out a Kontrol Z2. Not a massive investment to boost your brand, improve functionality and have a little fun.
And after all, shouldn't DJing be fun?
For more info visit
coolorcaps.com
---
Success Coach Stacy Zemon:
The power of productive communication (are you listening?)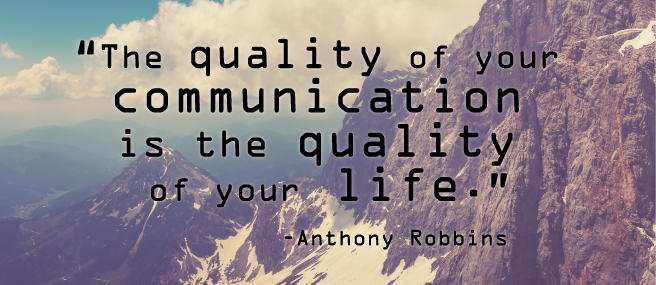 We've all had that experience of talking to someone and feeling like their attention is elsewhere, that they are not really listening to us. It's incredibly disempowering, and leaves the speaker feeling like what they have to say is not important. Not exactly how we want our clients to feel, is it.
"Every client has an idea or vision of what his or her ideal celebration looks like. Many can articulate this vision but most cannot, at least not fully," says DJ Success Coach Stacy Zemon. "Through consistent and positive communication, successful DJs can create a dialogue which helps the vision take shape. Trust is earned. Confidence is built."
Communication is the essence of what we do to create our livelihood. It is THE key to sales, customer service, dealing with hiccups -- and the foundation of relationships built to last. It is integral to our business.
So many of us lack mastery of this problem because we are ignorant of the complexity of our own communication. So much of language is unspoken, comprised of looks and gestures and sounds that are not words. 7-10% of communication is words, 35% tone, and 55% non-verbal. Hearing is often confused with actually listening.
Effective communication requires active listening. When you listen to someone completely, attentively, you are not only paying attention to the words, you are aware of the physical gestures, the feeling of what is being conveyed, not just to the part of it but the whole of it.
Want more productive communication in all your relationships? Improve your active listening skills. Here are some suggestions that will help...
[continue reading]
---
Disc Jockey News's John Young:
A Performance Lesson I Should Have Learned Years Ago...
John Young of the Disc Jockey News shares a lesson he learned years ago during his time as a short order cook, that only recently began to sink in. This one tip will help you make your performances a referral powerhouse!
Trouble viewing this video? Watch it on YouTube

---
Video of the Month: TED | Nicole Paris & Ed Cage
A beatboxing lesson from a father-daughter duo
Trouble viewing this video? Watch it on TED

Nicole Paris was raised to be a beatboxer - when she was young, her father, Ed Cage, used to beatbox her to sleep at night. Now the duo is known for their beatbox battles and jam sessions, which mix classic rap beats with electronic dance sounds. Prepare yourself for a bit of a hip-hop history lesson, and enjoy the show... -
ted.com
---
POOL Pro Tip
LiveChat: Help is just a click away!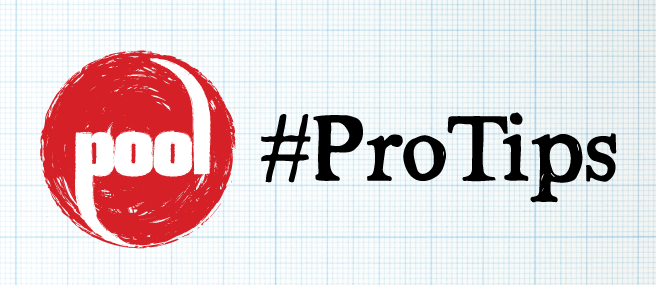 Whether you're looking for a quick answer or a quick fix, help is fast and one-on-one, thanks to the Support tab on your POOL app.
Simply click on the LiveChat button you'll find there and a member of our POOL support team will provide any assistance you might need, live, on the spot. You'll find those friendly folks standing by from 9:30 am until 6:30 PM EST Monday - Friday.
Pro-Tip:
We know problems don't always occur on our schedule, which is why we offer DIY solutions nighttime and weekends via the Promo Only USA button (located directly above the Live Chat button). You'll find the answers to the most commonly asked questions there.
Have a question about POOL?
Contact us at
poolsupport@promoonly.com
or by calling
407-331-3600
---
DEC 2015


Find all the hottest Top 40, Hip-Hop, Country, Rock, Dance and Latin Hits, and where they appear on your Promo Only Series.
**EDITORS NOTE**
The current Hitlist may still be in the process of being compiled so please check back if the one shown is not the most current.
---
Year-End DVD Special:
Season's Savings on 2013 & 2014 DVD & DFF Video Discs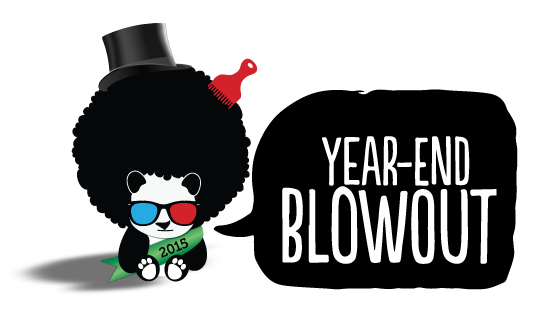 Announcing our New Year's
Countdown to Savings Blowout!
All remaining 2013 & 2014 Monthly Music Video Issues are on sale! Available on either DVD or DFF Data Disc! View available listings here.


---
2013 DVDs/DFF Discs

$25.00 each

$10.00 each
2014 DVDs/DFF Discs

$25.00 each

$15.00 each
Video files will play as AUDIO-ONLY on software that supports MPEG4


Supplies are extremely limited!

Call to place your order!
407-331-3600
M-F 8am-7pm EST

Instant savings start today
and end December 31st, 2015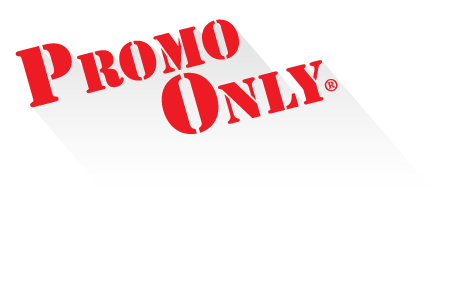 Making seasons bright since 1992.
*Additional shipping charges will apply to orders of 6 or more discs. Offer does not include Audio CDs, Specialty Releases, Express Video or POOL downloads.
---
Usefull Info: TED-Ed Presents...
How do hard drives work? - Kanawat Senanan
The modern hard drive is an object that can likely hold more information than your local library. But how does it store so much information in such a small space? Kanawat Senanan details the generations of engineers, material scientists, and quantum physicists who influenced the creation of this incredibly powerful and precise tool.
Lesson by Kanawat Senanan, animation by TED-Ed.
Trouble viewing this video? Watch it on YouTube.

---
Got a suggestion for future issues or care to comment on our content?
Hit us up at promo@promoonly.com