In this Edition...
---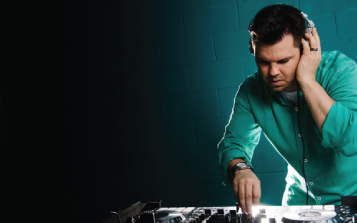 Feature: Connecting the dots...
Charting DJ Brian Buonassissi's coast to coast march to multi-op success
Amazing Fact #1:
DJ Brian Buonassissi oversees three highly successful multi-ops in three major markets in three states.
Amazing Fact #2:
He sees nothing amazing about Amazing Fact # 1.
For Brian Buonassissi success is nothing more than simply recognizing opportunity when it presents itself and working hard to make the most of it - a habit Brian can trace back to his club days in California. "The club thing was going well, but when patrons began asking me to DJ their weddings, I saw an opportunity and a challenge," says Brian."So I gave it a shot, learned the wedding ropes and eventually hooked up with Disneyland, which led to corporate gigs and celebrity events and more work than I could handle."
Like a lot of mobile-ops, Brian had hit the costly "can't be in two places at once" wall. His solution?
"I had some extra gear so I thought I'd go multi-op and quickly learned that good employees are hard to find. That first year I brought on a couple of experienced DJs. That was a mistake. It's rare to find a DJ who is willing to learn your style - the style that has you in demand. So I began training from the ground up, working with essentially non-DJs to create a good product that was reproducible."
Brian's novel staffing approach is to look for people who like music and have a service industry background.
"They understand customer service. You can always teach skill-sets, but it's hard to teach a customer-comes-first attitude. Fortunately, there are lots of personable service industry people out there with weekends off looking to increase their income. I've found it to be a great match."
With his California operation booming, Brian turned his sights to the destination-wedding market and to Destin, Florida, a mere 3000 miles away.
"Obviously, California is a different market. A few successful parties, the right word of mouth, and I was pulling 30-40 events a year, with little to no marketing," says Brian. "A destination wedding seldom happens by referral, the wedding party is just there for the weekend, really, so instead of passing out 20-30 cards at an event, as I would do in California, I began passing out just one or two cards to the wedding professionals."
It was the relationships forged with wedding pros that spurred Brian to embrace the boutique approach he now considers so essential to his success.
"We found that once a wedding professional found us, they became comfortable with us and wanted us for the whole process, not just DJing but anything else we could offer them. We began to offer officiants. A destination client isn't going to bring their local minister with them, so we began building relationships with some of the churches in the area. Some of my guys have become ordained and now earn a second income from that. Then we got into the live musician thing - jazz and classical guitarists mostly. This year we began offering ceremony rentals - wedding chairs on the beach, arches, and arbors. People were asking for all that stuff. We've recently added a photo booth. All have been extremely useful. We're now expanding into a concierge service where we help execute events from start to finish."
Brian's next move was inspired as much by his lifelong dream to call the Big Apple home as by competitive curiosity.
"I thought I have the California experience, I've got Florida under my belt, so when a former client landed a job as an event planner for a major New York restaurant, and was kind enough to throw some bookings my way, I thought the time right to see if I could make it there, as the old saying goes. So I flew in and flew out, day of gig, to conserve cash and quickly saw that in contrast to Florida, where we did everything for our clients, and California where we oversaw all facets of production, New York was very segmented. My job was to come in and spin great music. I didn't do any emceeing at all and was making twice what I'd ever earned before working high-end bar mitzvahs and weddings. I loved it. And saw an opportunity to live there full time."
Today Brian is still building his New York business, his other two divisions are flourishing, and his 10-year plan has him eyeing locations in the Midwest and even Hawaii.
"There's obviously a need for what we do. And what we do is offer a high-end reproducible product that provides a quality experience consistently. I don't know of any other company that's doing what we do on a national scale - and doing it at a high price point. It's been crazy. It's been a learning process. And it's been good."
Info and booking information available at
www.bboyproductions.com
---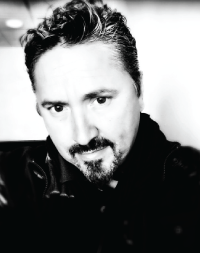 Spotlight: Transitions...
Industry Veteran Karl Detken Joins the Numark / Denon / Akai Team as Director of Marketing

With more than 40 years of experience as a DJ, producer and musician, Karl Detken has spent decades immersed in the world of DJ and pro-audio design, development, and marketing, where his expertise in artist relations and social media branding have played a key role in driving business for premier brands like Pioneer DJ, Chauvet, and V-MODA. His stellar track record has not gone unnoticed by Numark/Denon/Akai parent company inMusic Brands, who recently appointed Karl their Director of Marketing.
Karl's new role has him helming the company's marketing strategy, increasing uptake of products in key markets, and refining the company's communication strategy, product marketing, and customer messaging initiatives.
"I've long admired inMusic Brand's ability to consistently deliver innovative products and technologies to their customers. I'm excited to now be in a position to spread the word about that innovation to the DJ community at large."
Congrats to Karl!
---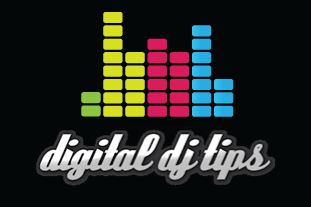 Digital DJ Tips Presents...
9 Things I Wish I'd Known at 18
It was all vinyl when I started Djing - but basically, it was the same job. It's been a fantastic journey (so far). But looking back, here's what I wish someone could have told me about the world of DJing back when I was 18...
1. Most music is rubbish
God, I've spent a lot of money on music over the years. From those early days sliding out of the school gates to spend pocket money in the local record store to filling my download cart with a few hours' worth of music I've compulsively whipped out my wallet more times than I'd care to admit.
But the truth is most of that music is rubbish. It's formulaic. It's second-rate. It's derivative. Sorry, but the law of numbers says most of that stuff ain't worth your time. Learning to only pick out the real gems, the real groundbreaking tunes, the music you'll still want to hear in 25 years, is a true skill. What's more, it's a fast track to your own sound, your own musical identity.
"Don't be scared to add tunes to your collection one or two, not 10 or 20 at a time!" would have been great advice for me at many points in my career, not just at 18. Because now, looking back 25 years, precious little of what I've bought has ever really been worth keeping for life.
2. Making music your self is important
Before I was a DJ, I was in a band. I was the songwriter and one of the guitarists, and we recorded a demo and played a handful of gigs before disbanding when I went to college. And that was it - and I wish someone had told me to carry on with it.
Of course, nowadays "DJ/producer" is one of those things everyone aspires to be, but I kind of ditched the "producer" bit and ended up just DJing. But if I'd have carried on making music... who knows?
Now more than ever, it's important to dabble in music making if you can. Not only will the musical theory you gain enrich your DJing, but it may help you to get more DJing opportunities, too. And it's fun!
3. You HAVE to play what you love
I think it's a young person's thing, wanting to be cool, to play the cool music, to wear the right clothes, be seen with the right people. Hell, I remember trying not to smile as a teenager as I thought it made me look immature and uncool! Considering I was a bespectacled, spotty geek, that's crazy in its self!
And while I did have a huge, all-encompassing love for music, and I certainly did play what I wanted to a lot of the time, at the same time I was sometimes guilty of playing for other DJs, for people in the room I wanted to impress, rather than for myself and - just as importantly - for the crowd.
When I let my guard down and just went for it, playing what I felt was right and not what I double-guessed might impress the cool folk, I invariably played my best sets - the ones the real people - the ones dancing, the ones having fun - complimented me on. It took me probably five years as a pro DJ to find my voice this way - and I wish I'd had the confidence to do it earlier.
[continue reading]
About Digital DJ Tips:
Featuring news, reviews, show reports, and tutorials, Digital DJ Tips is one of the most-read DJ tech websites in the world, with over 60,000 students on its paid and free DJ courses.
---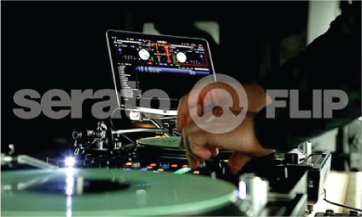 Review: Serato Flip
Serato Flip is here. What's changed? Everything.
Creating custom edits and remixes now comes with an easy button (or two), thanks to the newly uncorked Serato Flip.
Available for purchase in-app and as a paid expansion pack, Flip allows you to fast track your way to peak creativity by providing real-time recording of cue point and censor actions that can be saved, looped, and triggered on a dime -- without the lengthy time and preparation third-party DAW software requires.
Trouble viewing this video? Watch it on YouTube.

Features Include
Record Cue Point & Censor Automation Click record once to arm recording. Once you hit the first cue or censor, recording begins. Hit record again to set the end point of your Flip.
Prepare & Edit Tracks In Offline Mode
Use Serato Flip without your hardware connected.
Flip Saving
Save 6 different Flips per track. Serato Flip information is saved to your tracks metadata and doesn't edit the audio of the track. You can delete cue points and your Flip will still be remembered.
Looping / Loop Snap
Choose whether your recorded Flip plays through once or loops. Select whether your looped Flip will snap to an end-point that's on beat with your track.
Make Perfect Edits
Platter movements aren't recorded so you can move the platter to an exact point and trigger a cue point to make the perfect Flip.
Name Your Flips
Just like Serato DJs nameable Cue Points you can also name your Flips. The name of your Flip will appear in the deck info area when the track is loaded.
For more information on the Serato Flip, visit serato.com
---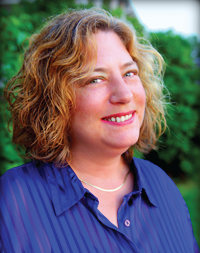 Success Coach Stacy Zemon:
Proving Your Value to Prospective Clients
DJ Success Coach Stacy Zemon say's, "Yes, you can charge more for your services. And yes, you'd better be worth it. Ultimately though, you'd better be able to prove your value to prospective clients or you won't get your asking fee for bookings. So just how do you prove your value? It has been my experience that educating prospects is a critical part of demonstrating value. Simply put, you've got to explain that you offer much more than being "just" a DJ who plays music. Then you've got to tell them what you offer, explain why it benefits them, show examples through video, and justify the cost to their entire budget because what you do adds so much value to the overall success of their event."
[continue reading]
---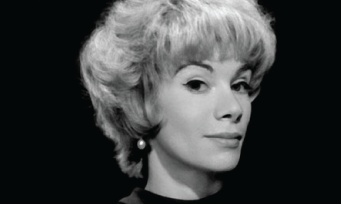 Video of The Month:
Joan Rivers: Fifty Years of Funny

Joan Rivers' unrelentingly brash and incredibly politically incorrect style earned her - fairly or unfairly - much criticism over the years but it also cemented her place in history. Her style of comedy broke gender roles, paved the way for countless female comedians, and never stopped trying to make people laugh. Here are some moments from the groundbreaking career of Joan Rivers, courtesy of the New York Times.
Trouble viewing this video? Watch it on YouTube.

---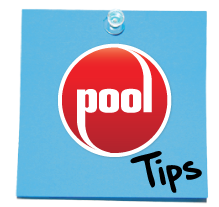 POOL Tips:
September Tip - New to POOL?

Did you know that just like a good friend, POOL can turn you on to some great music you may have missed? It's easy, too.

Simply pay a visit to your app's Charts and Picks menu and cruise the top tunes. One click on any release will let you know instantly if it's in your collection or not. Should you see an Available for Service message, that's our way of telling you is that the song you're checking out was issued before your subscription began or isn't included in your bundle.

New Member Tip: You'll see a few of those at first; less and less as your library grows.

Any track marked as "available" can be downloaded in a quick minute via the one-time purchase of the bundle that contains it from our website.

Need a walk-through on your first add-on purchase? Give us a shout at 407-331-3600 or customerservice@promoonly.com


---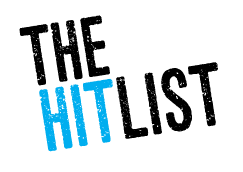 The Hitlist:
Find all the hottest Top 40, Hip-Hop, Country, Rock, Dance and Latin Hits, and where they appear on your Promo Only Series.
Browse the Current Hitlist
**EDITORS NOTE**
The current Hitlist may still be in the process of being compiled so please check back if the one shown is not the most current.
---
September Special
Disc Back Issue Blow-Out!

It's our year-end Disc Back Issue Blow-Out and it starts today, so get 'em while they last!
Audio CD
2012 $7.00 $3.00
2013 $10.00 $7.00

Video DVD/DFF
2012 $15.00 $10.00
2013 $18.00 $15.00

Track listings available here!


Supplies are limited!
(we don't press 'em like we used to)

So call or email today.
407-331-3600 / customerservice@promoonly.com

The not-so fine print: Additional shipping charges will apply to orders of 6 or more discs. Offer does not include POOL downloads, Express Audio DFF or Express Video DFF.

Offer Expires Midnight, October 31st 2014.
---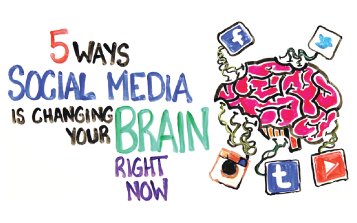 Useless Info: Asap Science
5 Crazy Ways Social Media Is Changing Your Brain Right Now
Ever wonder how social media affects your body and brain? You might be surprised! Asap Science breaks it down in this latest video:
Trouble viewing this video? Watch it on YouTube.

---
Got a suggestion for future issues or care to comment on our content?
Hit us up at promo@promoonly.com