In this Edition...
---

Feature: Promo Only
A look at how Promo Only services music to the world...
Most everyone understands how music finds its audience: radio, YouTube, Spotify and a host of other streaming services license a song from a label and let rabid repeat exposure do their dirty work: we're hooked; it's a hit; end of story, right?
Not always. Especially if you're an artist who wants the payday that maximum exposure provides, which is where our unique ability to deliver multi-tiered promotion on a global scale significantly tips the scales in favor of the artists we're proud to service.
Promo Only Inc. Orlando FL
The DJ Difference
While radio certainly has a major place in the launch of any new song, and is central to the promotion we provide, the music you're hearing isn't meant for mere listening; it's meant for moving - at nightclubs and any event where dancing is encouraged. Our exclusive DJ-friendly Intro Edits, Dance Edits and Clean Edits (which lend themselves to stations and events where a track might not otherwise be playable) play a key role in helping DJs connect audiences viscerally to the energy of a new track, a strategy proven to extend a song's appeal well beyond the radio dial.
Promo Only Promotions NYC
Targeted Promotion to Key Radio Stations & Mixshow DJs
With over 30 years of combined industry experience, and a client list that includes the promotion of Janet Jackson, Madonna, Christina Aguilera, Cascada, Paul Van Dyk, Tiesto, David Morales, Deep Dish, Ultra Nate', David Guetta, and Justin Timberlake, Promo Only Promotions' ability to secure airplay and deliver targeted feedback gives artists and their labels the concentrated push required to effectively impact radio.
Promo Only Networks | Laguna Hills, CA
Ambient Exposure via Bars, Restaurants, Cruise Lines & Retail Locations
Servicing the most recognized and well-respected brands in the restaurant, hospitality, and entertainment industries, Promo Only Networks provides clients that include Royal Caribbean, Universal Studios Florida, Disney Cruise Lines, Hilton Hotels, Rainbow Apparel/ 5-7-9, Guitar Center, and hundreds more coast-to-coast locations with custom programming while giving artists unprecedented exposure to the much-coveted "Winner's Circle" - big producers, prolific spenders and global travelers.
Promo Only Canada | Promo Only UK
Promotion knows no borders
We live in a global economy. And tap its potential by promoting well beyond our borders via our boots-on-the-ground Canadian and London affiliates. Together we provide simultaneous promotion to music professionals and entertainment venues in the USA, Canada and across the European Union to provide coverage like no other service can.
Promo Only. Voted Best Promo Subscription Service/Music Pool 2006-2013.*
Now you know why.
---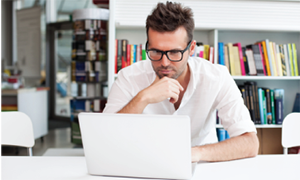 Spotlight: DJ Groups | Blogs
Feeling blogged down?
5 simple tips to get the most out of DJ groups and blogs...

In theory a web-based DJ group should operate as a guild - as an association of people committed to mutual aid and the pursuit of a common goal.
In practice even the most prestigious groups can find themselves mired in one-upsmanship and mob-mentality that renders any meaningful dialogue impossible - to everyone's mutual loss.
We support the on-going education available via online DJ communities, and hope you will, too, by following a few simple tips designed to keep standards high and distractions at a minimum wherever you may choose to gather...
#1.
It's a pretty safe bet that most common questions have been asked - and answered - especially on a well-established site. Rather than impose upon a group with yet another round of Mac vs. PC, Serato vs VDJ, scrims vs no scrims, standing or sitting, food or no food questions, saddle up the SEARCH function, input a keyword or two, and find the answers you're looking for yourself. Your fellow members will appreciate it - and you.
#2.
If a search doesn't turn up the answer, by all means ask but be specific. Not only are you much more likely to get the answer you're looking for, but you'll leave a trail that others can follow, via search, again and again.
#3.
Contribute! Don't be a lurker. Like the post. Share the post. Add to the post. You'll get more out of a group by participating.
#4.
Realize that the combined knowledge of a group, while extensive, has its limits, as does the time fellow members and moderators have to spend taking you from bedroom DJ to wedding DJ professional. If you really want to learn more about the nuts and bolts of DJing, attend a conference or performance-training seminar and come to the group ready to swap info as an equal.
#5.
Leave your ego at the door. Nothing kills the spirit of sharing like pointless chest-thumping. Act with consideration and you'll be treated with consideration.
And who knows - maybe make a friend or two while you learn a thing or two.
Special thanks to DJ Idea Sharing's Moderators for their help in assembling this article.
facebook.com/groups/djideasharing
---
Digital DJ Tips Presents...
The Days Of Vinyl - 7 Lessons
Some people complain (even on our own forum) about how new DJs have no respect for the old school, or about how veterans bemoan the new generation, and so on. It's a shame, because as someone who's journeyed from vinyl to CDs and to digital over the years, I know and appreciate the pros and cons of all formats - and what can be gained from a working knowledge of each.
If you've yet to have someone explain how it was to DJ back in the vinyl days, this list contains some of the timeless wisdom gained by vinyl DJs that I hope will help you on your digital journey, too!
1. Get to know your music well
- Believe it or not, music used to be scarce. Scarce and expensive. As you slowly built your record collection you learned each tune inside out. This process helps immeasurably in your appreciation of your music, and your ability to mix it. Take the time to listen to each new tune, and don't gather them quite so enthusiastically. Less is more.
2. Pack a great set
- The idea of taking all your music to your gigs back in the vinyl days would have been ridiculous. So we used to soul-search before a gig. What comes? What stays? What did this crowd like last time? What risky tunes should I take nonetheless? This planning and packing our "final 80" led o more free-flowing and confident sets, just like reviewing for an exam makes it easier comes exam day. So take time to "pack" a set, even though it's just a smart playlist or virtual crate.
3. Make it visual
- In the vinyl days we'd quickly search for the bright red cover, or the white label near the back of the box, or the double-pack that had a thicker spine than everything else. We'd often literally do it by feel. It was fast and intuitive. That's all lost in digital, with its cold lists and filenames. Bring some of that back. Find the artwork for your tunes, and set your software to show it. It'll make everything more intuitive and more fun when you're DJing. We are visual creatures. Capitalize on that.
4. Tricks don't make the DJ
- Back in the vinyl days, in clubs all over the land, DJs weren't looping, cue juggling, using myriad FX, slicers and filters, and all the rest. No, the vast majority were playing one tune after another, hopefully in a great order ("programming") and sounding smooth together ("mixing"). Remember that this is still what's really important: Work on your programming and mixing first and foremost, then add tricks...
[continue reading]
About Digital DJ Tips:
Featuring news, reviews, show reports, and tutorials, Digital DJ Tips is one of the most-read DJ tech websites in the world, with over 60,000 students on its paid and free DJ courses.
---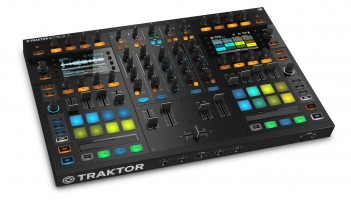 Review: Traktor Kontrol S8
Jog Wheels Not Included
Whether or not you'll want to take it home, you have to at least respect Native Instrument's new Kontrol S8 DJ controller for what it is - a serious all-in-one machine that eschews complex clutter in favor of touch-sensitive control of everything from browsers to decks to effects (via hi-res displays) that's being hailed as the future of DJing... because it is.
And it's going there without jog wheels.
Trouble viewing this video? Watch it on YouTube.

Standout features include:
Smart Views - Browse your library, monitor effects, improvise on the fly, and more at the touch of a button - and directly within view.


Track Preparation - Beatgrid views instantly shows your grids on the displays for editing in advance or on the fly


Creative Performance - Trigger cue points and loops with color-coded pads for instant creative editing. The colors match the different hot-cue types for easy recognition


Live Capturing - Remix Decks' hands-on workflow lets you capture loops from a running track in perfect sync and layer them for advanced track edits on the fly.


Improvising With Freeze - Take a snapshot from a running track using the Freeze Button. A loop appears on the deck display ready for you to slice up with the performance pads.


Enhanced Remix Decks Control - Activate Remix Decks directly from the S8 to see your Remix Sets in full view. Trigger sounds from the performance pads and mix them in with the deck faders.


It looks beautiful; it feels expensive; and while it might not be for everyone, for those with an interest in closing the gap between DJing and production, there's a next-generation controller in town, and it's mighty impressive.
Available for
$1,199.00
For more information, visit native-instruments.com
---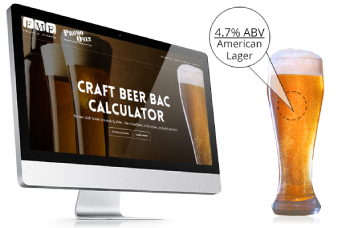 A practical New App:
The Craft Beer BAC Calculator adds value and safety to your service
Blood alcohol level probably isn't the first thing your clients think about when they book you, but before that party ends they'll thank you for putting their well-being first, and you'll thank the new Craft Beer BAC Calculator for giving you a unique way to offer your clients the added value of a safe trip home.
Web-based and accessible for free anywhere there's wi-fi (sorry barn-party DJs, you'll need to create a hot spot), the Craft Beer Calculator lets users check their BAC (blood alcohol content) quickly and easily based upon their sex, weight, number of drinks, drinks per hour and beverage of choice, and specifically targets the new crop of non-traditional beers that can pack significantly more alcohol by volume than more familiar brands.
Uniquely, the calculator also helps users to understand how alcohol impacts behavior by providing a detailed synopsis of "symptoms."
Brought to you by Orlando, FL personal injury attorney, Frank Eidson and your beer-loving friends here at Promo Only, the Craft Beer BAC Calculator provides an interactive and entertaining way to help your clients decide whether to car it or cab it home after a night of fun.
Take it to the limit and not a drop farther at your next event by visiting
frankeidson.com/craft-brew-bac-calculator/
---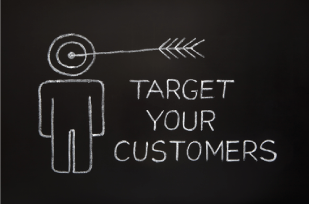 Success Coach Stacy Zemon:
Finding and Selling to Your Niche
"Defining your mobile entertainment service's unique selling point can be darned difficult to do - but it's essential to be able to quickly and easily explain what sets your service apart to potential clients," says DJ Success Coach Stacy Zemon.
"Once you've nailed down what it is you do best, your message will appear stronger, your marketing efforts will be more productive, and you'll avoid wasting your valuable time trying to appeal to people who won't hire you."
[continue reading]
---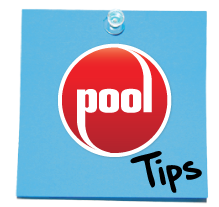 POOL Tips & Tricks
Search your library. Or search ours and add to yours.
When it comes to searching your POOL library, nothing beats the fast response your POOL download app provides.
Simply enter the artist or title in the large search field found on your app's home page and you'll instantly see that info in our SEARCH Tab...

If your search requires more details - BPM, genre, Clean Edit or Intro Edit, for example -- our SEARCH tab allows you to enter that info in the appropriate field and serves it up in a flash...

PRO-TIP:
If you're looking for a track that doesn't appear in your current POOL plan, you'll want to check out our
online search engine
at
promoonly.com
Any search you place there will lead you directly to the folder that contains the song you're looking for and provides an option to add it to your cart for instant downloading!
Search your POOL library. Or go online, search ours and add to yours.
---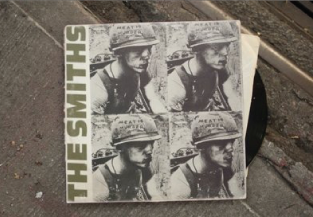 Video Of The Month: Roy Kafri "Mayokero"


Packed with iconic artwork and nostalgia, this music video is a salute to all of the musicians and visual artists who have affected us over the years. Watch it and be delighted!
Trouble viewing this video? Watch it on Vimeo.

---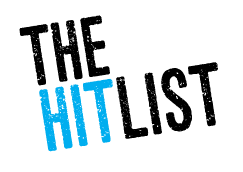 The Hitlist:
Find all the hottest Top 40, Hip-Hop, Country, Rock, Dance and Latin Hits, and where they appear on your Promo Only Series.
Browse the Current Hitlist
**EDITORS NOTE**
The current Hitlist may still be in the process of being compiled so please check back if the one shown is not the most current.
---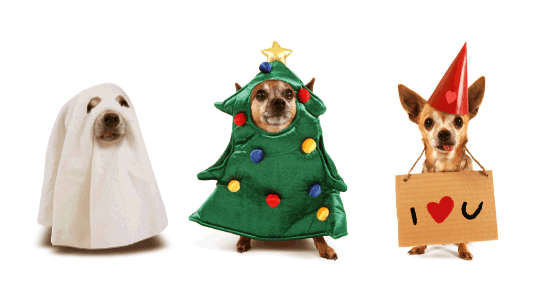 Holiday Video Series Special
Spooky Videos, Best of Christmas & Love Songs are on Special!*

The holidays are here, so stock up on these music video favorites for Halloween, Christmas and Valentine's Day, before this special ends!
Video DVD/DFF Disc
Now just

$20.00


Normally

$40.00





---

Video Downloads (POOL)
Now just

$15.00


Normally

$25.00


click here to order
For Discs, call us today.
407-331-3600
The not-so fine print: Additional shipping charges will apply to orders of 6 or more discs. Offer does not include monthly CDs, monthly DVDs or monthly POOL downloads.

*Video files will also play as audio files on any software that supports MPEG4.
Offer Expires Midnight, November 30th, 2014.
---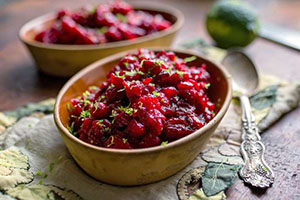 Useless Info: Thanksgiving 2015
The United States Of Thanksgiving
The New York Times has collected
Thanksgiving recipes
that evoke each of the 50 States, D.C., and Puerto Rico.
Check out their picks, and see if you agree, just try not to drool onto your keyboard.
Here are just a few... YUM!
Arizona
- Cranberry Sauce with Chiles
Florida
- Mojo Turkey
Idaho
- Hasselback Potatoes with Garlic-Paprika Oil
Rhode Island
- Indian Pudding ...
[find your state...]
Wishing you a Happy & Delicious Thanksgiving!
---
Got a suggestion for future issues or care to comment on our content?
Hit us up at promo@promoonly.com