In this Edition...
---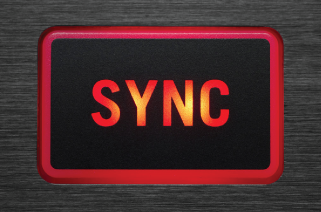 Feature: To Sync or Not To Sync
That isn't the question.
Confession time: We're as guilty as anyone when it comes to the distractions of DJing. New Gear? We want it. Music? More please. Lighting? It turns us on. And there's nothing we love more than showing off our mad beatmatching skills every chance we get.
But should we? Isn't beatmatching what DJs do?
Yes. But it should never be all we do.
Nobody cares about your Jesus pose
Ours is a competitive, ego-driven business that all too often has us looking for an edge in all the wrong places. Gear, lighting and a 140k collection of tracks all have their place, to be sure. But ultimately what those who sign our paychecks want is not some DJ stuck in a rigid BPM rut but someone capable of making meaningful tempo changes, subtle and extreme, that offer the widest possible variety of music delivered in a manner both welcome and unexpected.
They want a DJ who knows what to play, when to play it, how to play it and why to play it.
The best way to hook your audience
Nobody really understands why listening to music - which, unlike sex or food, has no intrinsic value - can trigger such profoundly rewarding experiences. But this much we do know - hook a listener up for a PET scan (that's positron emission tomography taking a peek at your pleasure centers) and research shows that 15 minutes after participants began listening to their favorite songs, their brains flooded with dopamine.
As DJs it's our job to dish the dope. And we do that by dropping the needle on the familiar.
The element of surprise
Of course, playing familiar song after familiar song isn't enough to get the job done - quite the opposite. As much love as our neural superhighway has for the familiar, our reward pathways respond much more strongly to the unexpected.
"We find that so-called pleasure centers in the brain react to any pleasurable substance, but react strongest when the pleasures are unexpected," says Emory neuroscientist Gregory Berns. "This means that the brain finds unexpected pleasures more rewarding than expected ones, and it may have little to do with what people say they like."
So which is it - familiar or unfamiliar? The answer is... both. If it were easy, everyone would be a DJ.
There's a time to beatmatch. And a time to let the beats fall where they may...
Just because you can doesn't mean you always should. Beatmatch the same 8-, 16- and 32- beat intros all night long at most clubs and events and you're going pull yawns, no matter how inspired your selection is.
"A couple of the best tricks up any DJ's sleeve are surprise and silence," says DJ Phil Morse of Digital DJ Tips. "You can surprise the audience by radically changing genre and BPM at just the right time by throwing a new tune on right at its biggest hook or drop. Or kill the music totally before dropping to an acappella at a different BPM, then bring the music back at the new BPM - there are lots of bonafide tricks for moving between BPMs without the need to religiously rely on beatmatching." (For more GREAT tips on sneaking up on your audience's amygdala be sure to check out this month's Digtial DJ Tips column!)
Don't get us wrong. Sure, beatmatching is important - especially if your goal is to be the next A-Trak or Roger Sanchez. But even the greats break BPM when their instincts call for it. A thorough knowledge of classics, deep cuts (the B sides that should've been A sides), and new tracks, administered with inspiration, will take you farther, faster, than the illest turntable skills.
And you'll have more fun getting there.
---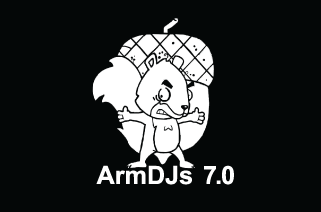 Spotlight: ARMDJS 7.0
June 16-18 2014
How does a regional DJ show, in one of the mostly unlikely of locations, become one of the summer's most anticipated events? It's been a slow and steady climb, to be sure, but in six short years the Appalachian Regional Mobile Disc Jockey Symposium (ARMDJS) has proven itself to be the little show that offers a big return to its ever-growing ranks of attendees.
Ideally located in the mountains of Greeneville, Tennessee, a day's drive from pretty much anywhere on the east coast, ARMDJs is the perfect convention choice for those too time-strapped to make the Vegas convention trek. Offering a laid-back experience never far from nature (or a golf course) ARMDJS provides its guests the chance to chill with friends old and new after a full day of seminars hosted by the industry's best and brightest.
For an up-to-the-minute look at the ARMDJS 7.0 line up
visit armdjs.com/armdjs-70-speakers
"Whether you're a part-time DJ or a full-time DJ, like me, the one thing we all have in common is we love what we do," says ARMDJS founder Robbie Britton. "But imagine for a moment just how much more fun it would be to make more money doing what you love. We're going to help you do just that."
Robbie thinks saving is fun, too, so act before May 31st and catch his Early Bird Special.
"It's amazing where we've been and amazing where we're going," says Robbie. "We hope to see you there."
To find out more about the little show that could jump start your DJ career visit
armdjs.com
---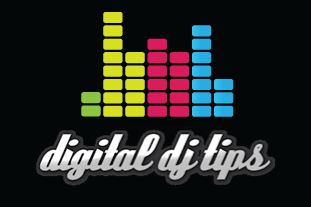 Digital DJ Tips Presents...
7 Insider Tips For Making Exciting Tempo Changes
There's a lot of interest among new digital DJs as to how experienced DJs move around the BPMs seemingly so effortlessly. Of course, you don't have to do this at all - some DJs spin at a strict BPM and don't deviate at all for whole sets - but especially nowadays, it's far more common to see DJs making exciting tempo (BPM) changes in order to offer a better variety of music and entertain their audiences more. Today I thought I'd talk about a few ways DJs do this, so you can think about your own gigs and tune selections, and work out if any or all of these could be worked on by you to improve your DJ sets.
7 Tips for Changing BPMs
Use the 50% rule - This one is pretty simple, and it states that if you're beatmixing, say, a 120BPM tune into a 126BPM tune, the best place to do that mix is at 123BPM - 50% of the way between the two. That way, the first tune is only speeded up a small amount, and likewise the second is only slowed down a small amount. Fewer people are likely to notice when a tune is "off" its original BPM when you try to stay close to the original BPMs in this way
...and the 5% rule - This one states that you should only deviate by 5% up or down, maximum, when beatmixing (I prefer 4% personally). So if you're mixing a 100BPM tune, 5% down is 95BPM and 5% up is 105BPM - so you're looking for your next tune to be within that range. If all this talk of percentages muddles your head, just choosing 5BPM up or down (or a 10BPM range) is a simpler, if slightly less accurate, way of remembering this rule.
Use key lock... but beware - Keylock, or master tempo, is the control on CDJs and DJ controllers/software that stops the pitch of a tune from changing when you change the tempo. It can be highly useful when executing BPM changes in a beatmix, because it stops tunes sounding ridiculously low or high when you slow them down or speed them up outside of a subtle change. However, deviate too far from true tempo (or sometimes, any distance at all) and the sound can reduce in quality with keylock on, so trust your ears. A good rule too is to try to return to the true tempo for the incoming tune once you've finished your mix, and then turn key lock off once you have (say, within the first minute of the tune playing), by making slow BPM adjustments that hopefully your audience won't notice.
Make those BPM adjustments randomly/off the beat - It's fine to adjust the BPM of the tune that's playing as I just described - indeed, it's the only way you're going to move between the BPMs if you also want to carry on beatmatching. But doing this in slow increments over a couple of minutes is the best way, as hopefully your audience won't notice. Another tip is to make these small adjustments randomly or off the beat. The reason is that because most adjustments we make in DJing are on obvious "1" beats; so if you do this in totally random places in the song, there's nothing musical about it (i.e. the audience isn't expecting anything to change) and you'll get away with it better...
[continue reading]
About Digital DJ Tips:
Featuring news, reviews, show reports, and tutorials, Digital DJ Tips is one of the most-read DJ tech websites in the world, with over 60,000 students on its paid and free DJ courses.
---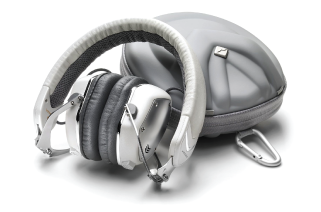 Review: V-Moda XS
May be the last headphone you'll buy
V-Moda's march towards world domination of the headphone space is predicated on 'phones that combine top-notch construction, plenty of features, and a comfy fit, so we weren't surprised that the newly engineered V-Moda XS does not disappoint. What did surprise us was just how much the XS look like its predecessor, the popular M80 - but that's where the similarity ends.
The big design breakthrough can be found in the headband itself, which fits more closely and more comfortably than any other phones in its class, making for 'phones you can wear for the long haul - a big plus for those of us who look to preserve our hearing as we gig and look cool doing it - as well as fold and store in a über-cool and compact case that can be easily attached to belt loop or gig bag via a carabineer (included) for ultra-portability.
Along with its new features, the XS brings some serious sonic improvements to the table as well. Rather than roll with the heavy bass signature that is, for now, the norm, the XS opts for a more neutral and natural sound that goes a long way towards taking the edge off today's overly compressed recordings while still offering accurate resolution of the finest detail across the full audio spectrum.
All, or course, in a 'phone that, like all V-Moda's military-grade products, is designed to outlast you...
Other durable features to consider...
Virtually Indestructible STEELFLEX Headband
Steel Frame and Interchangeable Aircraft Grade Metal Shields
Exoskeleton Form-Fitting Case
1-Year Warranty & Immortal Life Program
Tested Beyond Military-Level Quality MIL-STD-810G Test Standards
Kevlar Reinforced Cable/Plug Bend: Cables and 45-degree plug can bend over 1 million times (100x industry standard)
Concrete Drop: Survives 70+ drops on concrete from 6 feet (10x industry standard)
Headband Bend: Steelflex can bend 10+ times flat
Environmental: High and low temperatures, humidity, salt spray and UV exposure
Body armor included
We may have made up that last bullet point. But one look and listen and these babies will have you feeling bulletproof.
Suggested retail $212.00.
Street price $199.00.
For more info on V-Moda's complete line of headphones, visit v-moda.com
---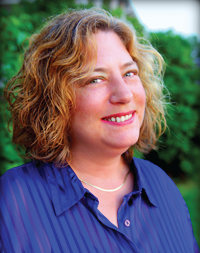 Success Coach Stacy Zemon:
How to destroy your career in three easy steps
"Are you the best MC in the country?" asks DJ Success Coach Stacy Zemon. "If you answered yes, the next 550 words could be some of the most important words you will ever read. Everything DJ Johnny Kelly is about to reveal comes from 21 years of experience and if you do what he did, you will succeed in destroying your career."
[continue reading]
---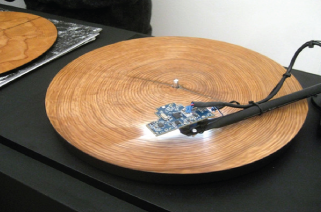 Video of The Month:
The Mind Unleashed: Tree Music
This is an excerpt from the record Years, created by Bartholomäus Traubeck, it features seven recordings from different Austrian trees including Oak, Maple, Walnut, and Beech. What you are hearing is an Ash tree's year ring data. Every tree sounds vastly unique due to varying characteristics of the rings, such as strength, thickness and rate of growth.
Keep in mind that
the tree rings are being translated into the language of music
, rather than sounding musical in and of themselves. Traubeck's one-of-a-kind record player uses a PlayStation Eye Camera and a stepper motor attached to its control arm. It relays the data to a computer with a program called
Ableton Live
. What you end up with is an incredible piano track, and in the case of the Ash, a very eerie one.
Trouble watching? View on Vimeo.
---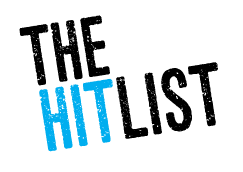 The Hitlist:
Find all the hottest Top 40, Hip-Hop, Country, Rock, Dance and Latin Hits, and where they appear on your Promo Only Series.
Browse the Current Hitlist
**EDITORS NOTE**
The current Hitlist may still be in the process of being compiled so please check back if the one shown is not the most current.
---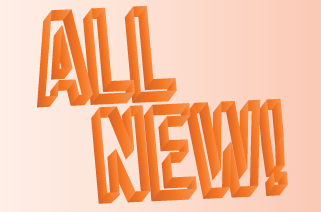 May Special
Save on Best Of Intro Edits...

This month pick up our brand new Best of Intro Edits Vol. 4 or get all 4 volumes of our Best of Intro Edits Video Collection at a very special price!
[View video tracklistings.]

• Best of Intro Edits Vol. 1
• Best of Intro Edits Vol. 2
• Best of Intro Edits Vol. 3
• Best of Intro Edits Vol. 4

Digital Download


Best of Intro Edits Vol. 4 via digital download for $25 $20
All 4 Video Volumes via digital download for $100 $60
To order, click here.

Physical Media (Discs)
Best of Intro Edits Vol. 4 on Disc (DVD/DFF) for $40 $25
All 4 Video Volumeson Disc (DVD/DFF) for $160 $80
To order CDs/DVDs, call: 407-331-3600
Offer ends May 31st, 2014
***Best of Intro Edits available via music video only***
---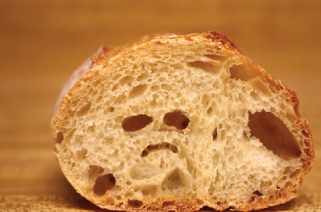 Useless Info: Asap Science
What The Heck Is Gluten?
Whether you eat it or not, you've likely heard of gluten. With the growing trend of gluten-free diets, it has a lot of people wondering..."What the heck is it?" Watch the video to find out.
Trouble viewing this video? Watch it on YouTube.



---
Got a suggestion for future issues or care to comment on our content?
Hit us up at promo@promoonly.com