In this Edition...
---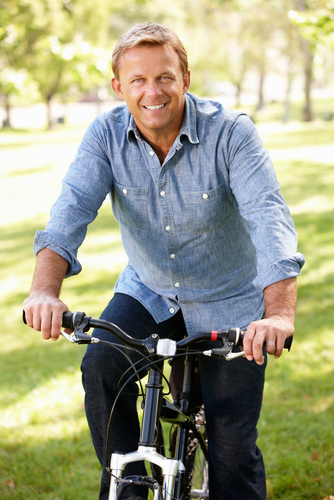 Feature: Fitness and your Career
Look Younger. Work harder. Make more.
For most of us, the fitness/work connection goes no further than how to juggle both into a busy schedule, but the healthy living you practice in your personal life can also have a positive impact on your career - in fact, there's mounting evidence that a more "fit you" is a more "affluent you."
How can you cash in on the mind-body connection? We've got five easy answers...
Serotonin & Endorphins -- The Feel Good Mojo
Everyone knows that working up a good sweat can really make you feel good.
Exercising increases serotonin and endorphin levels
that positively affect mood and can help you better tackle that stressful workday. Even short workouts can get your body releasing all sorts of feel-good chemicals that can alter your attitude and positively affect your work.
Get More Stuff Done
Not only does being active sharpen your mental performance, it can also help boost your time management skills and increase output.
Exercise can boost your overall work performance
as much as 15 percent, according to Jim McKenna of Leeds Metropolitan University. Additionally, McKenna found that on days people worked out they reported better time management skills, increased mental performance and an easier time meeting deadlines.
Decrease Stress, Increase Productivity
A little sweat equity goes a long way in relieving the tensions that are ever present in a busy workplace and at an even busier gig. No matter what time of day you can fit in your gym time, you'll relieve a host of physical and mental pressures.
Those who exercise report increased tolerance
, lessened tempers, relieved anxiety, heightened morale and a sense of calmness allowing them to tackle workplace issues with ease.
Avoid Taking Sick Days
According to a study from
The Journal of Exercise Physiology
, working out can decrease absenteeism by 22 percent. It's a fact that exercise can make you more resistant to bugs.
Make More Money
Believe it or not, according to the
Journal of Labor Research
, being active three or more times a week can lead to higher earning potential. The study, by economic professor Vasilios Kosteas, found, "engaging in regular exercise yields a 6 to 10 percent wage increase." Other studies have exhibited the opposite end of the earnings spectrum; a 2007 study by Dalton Conley and Rebecca Glauber found that obese employees earned, on average, 18 percent less than their lower weight peers.
So hit the gym, go for a run, roll out that yoga mat -- twerk (just don't let anyone see you doing it). No matter how you choose to add exercise to your day, you'll experience benefits beyond fitting into those muscle T's and skinny jeans. Not only will you being doing something good for yourself, you'll be doing something good for your career, too.
---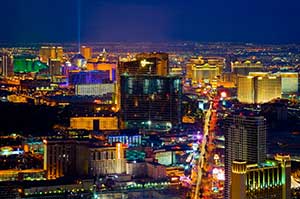 Spotlight: The Las Vegas DJ Show
Where everyone walks away a winner
With 80% of its speakers already dialed in, and some pretty exciting changes planned for the exhibit floor, making plans now to attend the most eagerly anticipated show of 2014 is no roll of the dice.
"We started working the minute LVDJ 2013 wound down to make this year's event a sure bet," says LVDJ producer and ADJA president, Dr. Drax. "This is not going to be a 'been there, done that, got the T-shirt' show."
Content will be king, of course, and available to anyone with any badge, but: "In addition to our 35 open seminars, we've added a dozen limited class-size, pay-to-attend workshops that will provide four hours of intimate instruction from Randy Bartlett on mic techniques, or Robert Walk on how to monetize bridal shows, or Peter Merry on advanced audio-editing - you can opt in for targeted niche-specific info in a very personal setting."
Artists in attendance will include DJ Skribble, Keith Shocklee, Chuck D, and Flava Flav, as well as a keynote address from a soon-to-announced world-class DJ/producer.
"We're also hosting a party at the Hard Rock Café, on the Vegas strip," says Drax, "where your badge will earn you a discount on food and beverages and a seat at a DJ of the Year contest with an old-school twist. We're taking it back to basics: no pre-mixed sets, no sync buttons, just pure live mixing. We're getting back to the culture of what we are. We're DJs. We mix."
Best of all, exhibit passes are always free, party passes are always free (with pre-registration), and, as a Promo Only subscriber, you'll enjoy the $85.00 price of admission for just $49.00
(Promo code
PROMOONLYLV2014
).
We're not saying that LVDJ is for everyone. But if you want to develop as a DJ, grow your DJ business and are willing to invest time and money into making that happen, we'll see you there!
The LVDJ Show
September 7th - 10th, 2014
Las Vegas Convention Center
For more info & submission guidelines for the Hard Rock DJ-spinoff, visit thelasvegasdjshow.com
---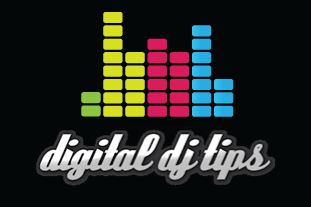 Digital DJ Tips Presents...
Your Guide to DJ Splitter Cables
For those of you just starting out with digital DJ gear, or an iPad, iPhone or even Android DJ program, you may be having great fun with your program or basic controller, but wondering how in blazes you can get your headphones and your speakers plugged in and working independently. This ability to "cue" (listen secretly to the other music source, that's not playing) is fundamental to DJing, and no entry-level laptop controllers or iOS/Android software offers this option "as-is."
If you've dug a bit deeper, you may have found out that a DJ splitter cable can be your savior. This semi-legendary "hack" works by splitting the stereo signal into two independent mono signals, one for each of your required outputs. Sure, you're now playing in mono - as you plug your speakers into one of these outputs, and your headphones into the other - but it's a little-known fact that most "real" club sound systems are in mono anyway, and it's a very small price to pay to be able to DJ with the gear in front of you in exactly the same way all DJs do.
Trouble is, getting any old splitter cable and plugging it in and hooking up your speakers and headphones isn't enough. Using the kind of splitter cable sold to share a single headphones output on an iPod, for instance, won't work because it sends the same thing down each of its outputs. You need a DJ splitter cable (the one we recommend is
here
). This genuinely puts the left channel to one pseudo-stereo output and the right to the other.
[continue reading]
About Digital DJ Tips:
Featuring news, reviews, show reports, and tutorials, Digital DJ Tips is one of the most-read DJ tech websites in the world, with over 60,000 students on its paid and free DJ courses.
---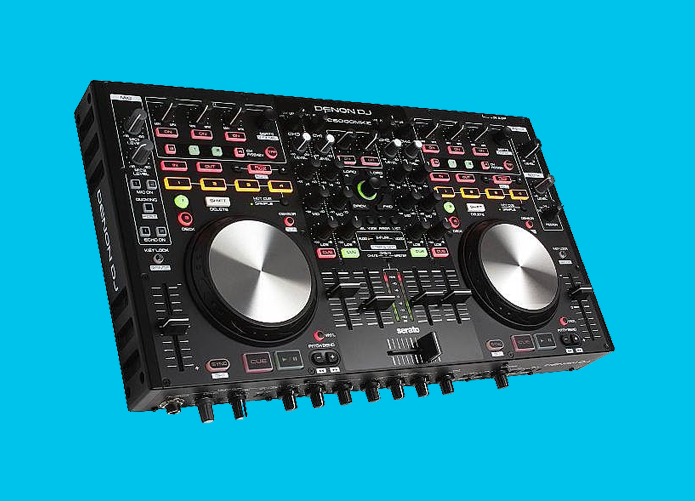 Review: Upclose & Personal
The Denon MC6000 MK2 Serato Controller/Mixer
If you've been eagerly anticipating Denon's one-up on what everyone else is offering, then this is not the controller you're looking for. If, however, you're prowling for the most tightly focused controller on the market, the MC6000 MK2 is going to come as welcome relief.
The MC6000 MK2 checked all the boxes in our bench test. It is backpack compact, rugged to the point of inviting abuse, and, dedicated to providing a solid arsenal of tools targeted at Denon's core consumer - the mobile DJ. The abundance of mic controls alone had us practically giddy.
The Big News, of course, is that the MC6000 MK2 is decidedly Serato-friendly. So intertwined, in fact, is Serato in the MK2's DNA that it arrives factory equipped with a free copy of Serato DJ Intro, an upgrade path to the full Serato DJ package, and stands ready to roll Serato video, right down to the controls on the hardware.
Has there been a noticeable reduction of control clutter, vis-à-vis its predecessor, the DN-MC6000? You bet. Layout-wise, while some of our fat-fingered friends may still find the MK2's work space a little cramped, we found its well-positioned pitch control and intuitive integration of effects, loops and cue controls more than roomy, once we got familiar with it.
Check it out in all its full-featured glory here...
Trouble viewing this video? Watch it on YouTube.

Our take-away:
The Denon MC6000 MK2 is a Swiss Army knife disguised as a controller and designed for the long haul. We're fans.
MSRP - $999.00. At a store near you - $699.00.
For more info visit
Denon DJ
---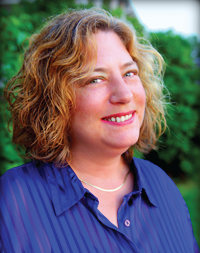 Stacy Zemon:
Pre-Planning Pays Big Rewards
"Their reception was so disorganized. They wasted a lot of time fumbling around trying to decide what to do next. I tried to fill with music, but the guests were getting bored and losing interest. The reception was over in about two and a half hours because almost all the guests had left." DJ Success Coach Stacy Zemon asks if you have ever had a similar experience.
When all was said and done, who was blamed for the reception being a flop? Probably not the bride, not the coordinator, but very often the DJ! Some may argue that a competent DJ would innovate, create and take action to pick up the pace and maintain the guests' interest. Good point. However, I would submit that with a few ounces of prevention we could avoid finding our posteriors in this sling. What can we do to avert such a scenario?
Learn more about how pre-planning really pays off:
[keep reading]
---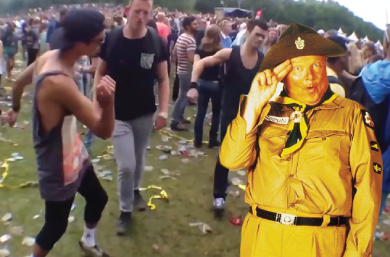 Video of The Month: Ravers Dance to Benny Hill Music...
Laugh away.
Here's a clip of ravers dancing at a music festival, but the rave music has been replaced with music from the Benny Hill show.
Trouble viewing this video? Watch it on YouTube.

---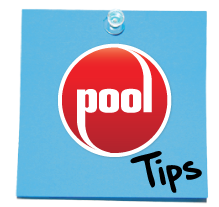 POOL Tips:
The Support Tab - your one-click solution
Trouble viewing this video? Watch it on YouTube.

---
The Hitlist:
Find all the hottest Top 40, Hip-Hop, Country, Rock, Dance and Latin Hits, and where they appear on your Promo Only Series.
Browse the Current Hitlist
**EDITORS NOTE**
The current Hitlist may still be in the process of being compiled so please check back if the one shown is not the most current.
---
March Specials
2 ways to Save this month
1. POOL Video Back-Issue Sale
All 2011 and 2012 POOL Video formats
(Single Video Formats and Video Silver/Gold Packages) are
now 1/2 off.*
Pro Tip: ★ POOL VIDEO GOLD includes all Daily & Monthly POOL Video releases including Intro and Quick Edits.
*POOL Platinum is not included in this offer.
Get the 2011 & 2012 POOL Video Back-Issues Here.
2. NEW Specialty Videos Sale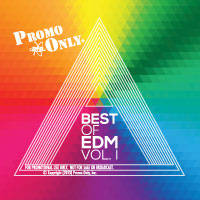 Best of EDM V1
You know 'em. You love 'em. Now rock the videos to 2 Unlimited, Afrika Bambaataa, Brooklyn Bounce, Dirty Vegas, Inner City, Paul Van Dyk, Jungle Brothers, Darude, Livin' Joy, Daft Punk and more...
view listings
Download it Now
$25
$20
Buy DVD/DFF Disc
$40
$30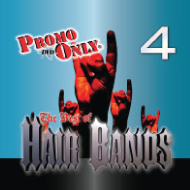 Best of Hair Bands V4
Flick your Bic to '80s hard rock, glam rock and metal anthems from Ozzie Osbourne, Kiss, Skid Row, White Lion, Dokken, Tesla, Cinderella and more...
view listings
Download it Now
$25
$20
Buy DVD/DFF Disc
$40
$30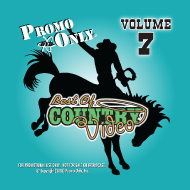 Best of Country V7
Ain't nothing goes better with beer than classic hits from Jason Aldean, Zac Brown Band, Hank Williams Jr., Toby Keith, Little Big Town, Tim McGraw and more...
view listings
Download it Now
$25
$20
Buy DVD/DFF Disc
$40
$30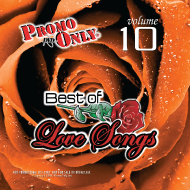 Best of Love Songs V10
Just in time for wedding season! Party by candlelight with hits from Luther Vandross, Bruno Mars, 'N Sync, Stevie Wonder, Garth Brooks, Barbra Steisand and more...
view listings
Download it Now
$25
$20
Buy DVD/DFF Disc
$40
$30
To order physical DVD/DFF Discs please contact:
customerservice@promoonly.com | 407-331-3600

Offers end March 31st, 2014
---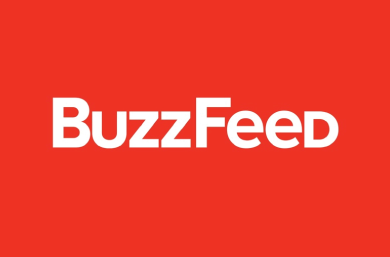 Useless Info: BuzzFeed Presents
Totally Useless Awesome Facts
Here are some random facts you probably have no use for... none-the-less they are awesome. Enjoy!
Trouble viewing this video? Watch it on YouTube.



---
Got a suggestion for future issues or care to comment on our content?
Hit us up at promo@promoonly.com