In this Edition...
---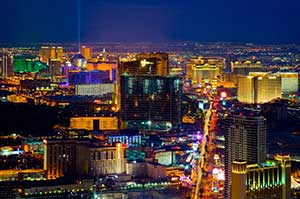 Feature: The Las Vegas DJ Show
September 7-10 2014
With its world-class speakers dialed in, some pretty exciting changes planned for its exhibit floor, and a Promo Only code that guarantees you a deep discount on admission, a trip to September's
Las Vegas DJ Show
is looking more and more like a sure bet for success.
"Workshops, discussion groups, industry clinics, networking opportunities - you'll find them all, in various degrees, at every good DJ conference," says LVDJ producer and ADJA president, Hugo Drax. "Your better conferences will also include celebrity speakers, an exhibit hall and an after-hours party or two. We started working the minute LVDJ 2013 wound down to make sure this year's LVDJ show brought you all that -- and more."
"This is not going to be a 'been there, done that, got the T-shirt' show."
- Dr. Drax / LVDJ / ADJA
Content will be king, of course, and available to anyone with any badge, but: "In addition to our 35 open seminars, we've added a dozen premium, limited class-size, pay-to-attend workshops that provide four hours of intimate instruction from Randy Bartlett on mic techniques, Robert Walk on how to monetize bridal shows, or Peter Merry on advanced audio-editing. You won't find this kind of specialized education in an up-close and personal setting anywhere else."
Artists in attendance will include DJ Skribble, Keith Shocklee, Chuck D, and Flava Flav, as well as keynote addresses from world-class DJ/producers Jason Nevins and Chris Cox.
"We're also hosting a party at the Hard Rock Café, on the Vegas strip where your badge will earn you a discount on food and beverages and playing host to a DJ of the Year contest with an old-school twist -- no pre-mixed sets, no sync buttons, just pure live mixing. We're getting back to culture of who we are. We're DJs. We mix."
Best of all? Exhibit passes are always free. Party passes are always free (with pre-registration). And, as a Promo Only subscriber, you'll enjoy an $85.00 price of admission for
just $49.00
with the Promo Only code:
PROMOONLYLV2014
"I'm not saying that LVDJ is for everyone," says Drax. "But if you want to develop as DJ, grow your DJ business and are willing to invest time and money into making that happen, we want to see you there."
The LVDJ Show
September 7-10th 2014
Las Vegas Convention Center

For more information, including submission guidelines for competing
at the Hard Rock DJ-spinoff, visit thelasvegasdjshow.com
---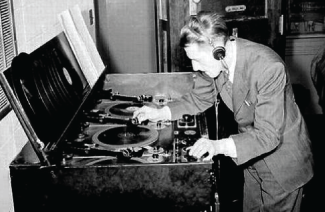 Spotlight: The End of DJing
A call to keep good music alive...
Guest Editiorial by DJ Zimmie
The Story
A few years ago on Cinco De Mayo, a club I worked for booked the legendary Crooklyn Clan to perform a four-turntable set. Some of you know CC from their record pool and classic party breaks, some of you don't know them at all. But if you're in the know, you know that Riz & Sizzahandz are two of the baddest DJs to ever do it. After the gig we did the late night grub thing and as if almost by accident one of the most life-changing conversations I've ever had happened. I don't remember the story being told but at some point either Riz or Siz said "after DJing".
"You mean when you guys stop DJing one day?" I asked.
"No, when DJing ends," they said.
You could tell it was a conversation they had previously had at length and were in complete agreement about the concept. They broke it down like this...
"One day real soon, all of this is gonna end. Sure there will be people DJing but it won't matter. When all the veterans retire, us, Jazzy Jeff, Rich Medina, Bobbito, Scratch, Prince Paul, all the good music cats, it's over. We can't keep the good music parties going because venues don't want it because it doesn't bring a bottle service crowd. And all the good music venues are closing. People bought the buildings on either side of APT in NYC and called in noise complaints until it closed. Who the eff does that?! And all the DJs are becoming interchangeable. All clubs play the same 100 songs so why pay someone extra because they do it better? Most of the crowds don't care anyways. Can I ask you a question?"
"Yeah," I said with my mouth hanging open.
"I have about 5000 disco records. Lots of hard to find stuff I got from labels back in the day. I'm gonna rip it all to digital. You want it?" Riz asked.
"Are you serious?"
"Yep. What do you want?"
"Uhh... Can I have all of it? Is this a trick question?" I asked.
"You know how many younger DJs I ask that question to and they all say the same thing? They say, 'Gimme whatever will work in the club.' They just want 20 disco tracks to have their 'disco set.' They don't even actually like disco. They don't give a eff about the music. They'd play the same 20 disco songs for the rest of their life and not care," Riz told me.
I was sitting at a table with 6 or 7 other DJs -- good DJs that had been doing this for decades -- and nobody said a word. Not one of us could argue with them. Our minds were blown.
I've told this story many times in the past few years to DJs and nobody has argued with me, either.
The Causes
Some people say that everything happens for a reason. I like to think that things happen for a bunch of reasons. I listened to an interview with Chuck D one time and he explained how hip-hop started because of a specific intersection of technology, geography, socio-economic climate, popular thought, music and other variables. It was a set of circumstances that will never happen again. The same is true for the rise of rock music, the reason certain fashion trends take hold or why revolutions start. There isn't a singular cause behind "The End of DJing", it's a myriad of ideas, actions, trends other factors that will be the death of the DJing that we know and love. The tragic irony is that I'm watching it die at almost the same speed that it becomes more popular than it has ever been...
[continue reading]
(Warning: Site contains NSFW language).
Do you think DJing Dying? Send us your thoughts: promo@promoonly.com
---
Digital DJ Tips Presents...
SoundCloud Goes from Bad to Worse
We've long warned DJs that they should not upload their mixes to SoundCloud - the popular audio sharing platform - because of the risk that your mixes will be removed for alleged copyright violations. It seems things have just gone from bad to worse in this respect, with a shocking piece of evidence that further reinforces that the platform really is utterly unsuitable for sharing DJ mixes on.
This week it has emerged on Do Androids Dance that SoundCloud has apparently granted Universal Music Group (one of the "big three" record labels alongside Warner and Sony) the right to remove content that it believes infringes its copyrights, without any involvement from SoundCloud itself in the process at all. This was revealed in an email trail involving a DJ called Greg Morris ("Mr Brainz" on SoundCloud) and the "SoundCloud Copyright Team", in which they revealed to him that Universal is blocking content as it sees fit without SoundCloud's involvement at all. Here's that part of the alleged email trail:
The problem is that as DJs we need a way to show the world what we bring to the table, and DJs by definition play other people's music. That means copyright issues, and as you've just seen SoundCloud clearly does not have our backs on this. At best, you'll put a great mix up, share the link with your friends and DJs, promoters etc, and when they come to listen, it'll be gone due to a dreaded copyright removal. At worst, you'll lose your work, have no backup of it, and it'll be gone forever.
Simply put, if you own the copyright or have permission to use, SoundCloud is a great platform, but for most DJ mixes, it really is a complete no-go zone.
Alternatives to SoundCloud
So what are you to do...?
[continue reading]
About Digital DJ Tips:
Featuring news, reviews, show reports, and tutorials, Digital DJ Tips is one of the most-read DJ tech websites in the world, with over 60,000 students on its paid and free DJ courses.
---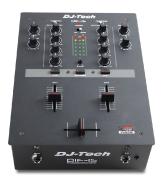 Review: DJ Tech DIF-1S V2
A look at DJ Tech's Next Generation Battle Mixer
Battle mixers are typically rugged, 10-inch wide, two-channel mixers that feature a bare-bones layout (you don't want to accidentally hit a bunch of buttons while you beat-juggle) and magnetic cross-faders designed for super smooth response and lots of heavy use.
Convention holds that if you want to scratch, there is no question that you should invest in a battle mixer; and no doubt that the newly re-imagined
DIF-1S V2 Battle Mixer
, with its next-generation innoFADER non-contact technology, offers mixers unparalleled quality and flexibility at a price point that will come as a pleasant shock.
Trouble viewing this video? Watch it on YouTube.

But don't think the DIF-1S V2 is strictly for turntablists. As a virtually unsinkable 2-channel mixer, you'll find the following arsenal of essential features in a package designed to last and last
RCA inputs with switchable line/phono control per channel
Separate DVS RCA inputs
Separate RCA CD inputs per channel
3-band EQ
1/4" Mic input with volume control
6.35mm and 3.5mm headphones outputs
Master and booth outputs with separate volume controls
LED meters with PFL/master switch
Ground post for turntable input
Price and Availability
As the newly designated US distributor for DJ-Tech's new product line, California's
Mixware
is making the DIF-1S V2 available for immediate gratification at a store near you at
$199.99
.
For more info, visit mixware.net
---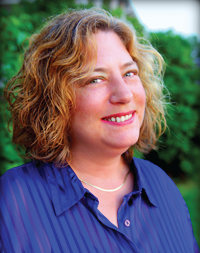 Success Coach Stacy Zemon:
Using an iPad® for your DJ Business
"Did you know that when linked with a Bluetooth keyboard and matched with the right apps and accessories, your iPad can help you view and edit documents, take notes, plan your workday and manage your business's bottom line - all on a device that's much thinner and more portable than a laptop?" says success coach Stacy Zemon.
Whichever version of the iPad you own, here are six ways you can put it to work today...
[continue reading]
---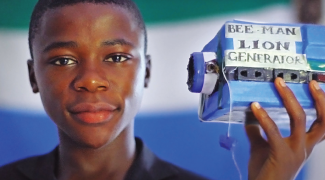 Video of The Month:
A 15-year-Old prodigy wows M.I.T
Megan Kelley | Upworthy
In a world where the word genius gets thrown around to describe taxicab apps and online dating algorithms, it's nice to meet someone who knows that truly important inventions are about making life better for your community and the world.
Trouble viewing this video? Watch it on YouTube.

---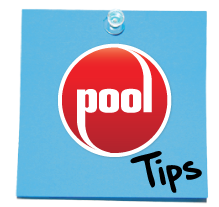 POOL Tips:
July Tip of The Month - Snapcast Edits
Trouble viewing this video? Watch it on YouTube.

---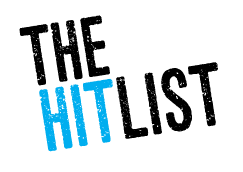 The Hitlist:
Find all the hottest Top 40, Hip-Hop, Country, Rock, Dance and Latin Hits, and where they appear on your Promo Only Series.
Browse the Current Hitlist
**EDITORS NOTE**
The current Hitlist may still be in the process of being compiled so please check back if the one shown is not the most current.
---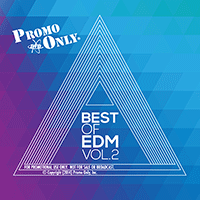 July Special
New! Best Of EDM Vol. 2

This month pick up our brand new Best of EDM Vol.2 or get all 5 volumes of our Best of EDM Video Collection at a special price!
[Click title to view video tracklistings. To order at special pricing see below]
Digital Download
Best of EDM Video Volume 2 $25 $20
Both Best of EDM Video Volumes $50 $40
To order, click here.

Physical Media (Discs)
Best of EDM Video Volume 2 on Disc (DVD/DFF) $40 $30
Both Best of EDM Video Volumes on Disc (DVD/DFF) $80 $50
To order, call: 407-331-3600
Offer ends July 30th, 2014
These music videos are also playable as audio-only on any software that supports MPEG4!


---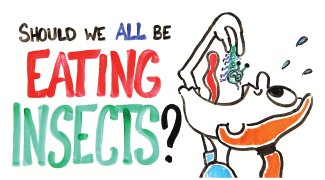 Useless Info: Asap Science
Should We All Be Eating Insects?
We are in the thick of summer and if you've spent any amount of time in the great outdoors, or your backyard equivalent, you've probably been bitten a few times despite saturating yourself in bug repellent. Obviously insects eat us, but should we be eating them? Watch to find out.
Trouble viewing this video? Watch it on YouTube.

---
Got a suggestion for future issues or care to comment on our content?
Hit us up at promo@promoonly.com