In this Edition...
---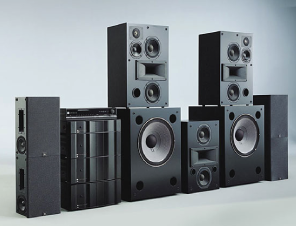 Feature: Speaking of Speakers
Are you pro-active with your audio?
The wisdom of portable active speakers can't be denied. They are the proverbial one-stop solution for DJs on the go, providing - as passive speakers that require individual amps, impendence matching, crossovers, and lengthy load-ins cannot - minimum set-up and maximum audio quality.
Pop the hood on active technology and you'll see that the secret to its success lays in the active crossover and multiple amps nestled inside every active speaker - all ideally matched to each individual driver to offer higher dynamic range and greater output (shorter cables = less resistance; less resistance = more voltage; more voltage = higher performance).
Active tech also incorporates...
Equalization tailored to each individual driver's response, yielding a flatter, more neutral sound
High-rate compression to protect your drivers from the blowout that can follow an evening of volume creep
And distortion detection that automatically swoops in to reduce output distortion and eliminate clipping (a must for those still slinging lossy MP3 files).
Short version: Active speakers have greater fidelity, less intermodulation distortion (IMD), higher dynamic range and greater output sound pressure level (SPL) with fewer blown drivers.
So which active speakers should you be looking at?
JBL EON515XT
Engineered for durability, high performance and ease of use, the EON515XT pumps an impressive 625 watts through its 15" woofer and 1.5" high-frequency driver, and includes onboard EQ controls for the fine tuning some rooms require. You'll also appreciate the ergonomic design and road-tough construction that will keep your EON around for, well, eons.
Street: $499.00 each (universally cheaper by the pair).
Mackie SRM 550
You simply can't go wrong with the SRM 550 1600W high-def powered loudspeaker. Patented acoustic correction (developed by the touring geniuses at EAW), precision digital 2-way crossovers, all-wood design (heavier than polymer cabs and worth every extra calorie burned) and enhanced digital processing make for superior ruggedness, output, clarity and simplicity.
Street: $599.00 each (with most online stores offering free shipping).
Yamaha DXR12
Bi-amped, with a full 600 watts for the LF driver and 100 watts for the HF driver, the DXR12 employs a Class D amplifier (push/pull tech ensures no loss of power) to serve up vibrant, dynamic sound. The high wattage doesn't just let the DXR12 get LOUD, it gives it the headroom needed to reproduce all the dynamics and nuances of lossless audio. Best of all, thanks to its ultra-lightweight Class D amp, that big sound is still cake to carry.
Street: $699.00 each.
QSC K12
The K12 pushes out 131 dB peak SPL and 1,000 watts of continuous power via its Class D bi-amped design - surprising, given its compact design. If you're looking for uncompromising build quality, professional looks, and consistent room coverage (highs, mids, and lows are distributed evenly across the K12's entire 75-degree pattern, eliminating "hot spots" in your audience) you've found it - in a speaker you can throw in the trunk of your car.
Available at $849.99 each or by the pair at $1699.98.
Trouble viewing this video? Watch it on YouTube.

Your speakers say a lot about you. Make sure it's all good.
---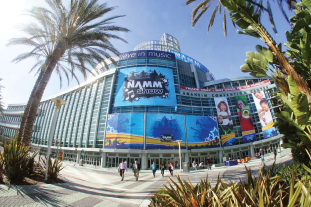 Spotlight: Winter NAMM 2014
Be our guest via Instagram...
It's the music product industry's premier event, the show where brands are built, legends are made and deals are sealed. For four days each January, the Anaheim Convention Center transforms into the epicenter of all things shiny and new to play host to the mother of all musical treasure hunts - and you can't make it...
You're booked. It's too far. There's a Breaking Bad marathon that week. Life happens.
No worries: Join us via Instagram this January 23rd-26th as we trek the halls of
NAMM 2014
, give a thumbs up to the pics of the newest noteworthy gear we post, and you could find yourself on the receiving end of promotional prizes from Promo Only and the many gear manufacturers we'll be spotlighting throughout - without ever leaving home.
Instagram: Keep an eye on us all year as we keep an eye on all things DJ.
Follow us on Instagram
@promoonlyinc
---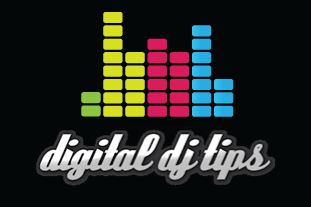 Digital DJ Tips:
9 Things Every Digital DJ needs to do today...
Were you lucky enough to get a digital DJ set-up for Christmas? Then congratulations! These are really exciting times for you. But there are also pitfalls that you need to be aware of to save you wasting time and getting frustrated as you take your first steps towards digital DJing. So to make sure you get off on the right foot, we've got a list of nine things we strongly recommend you should get started on right away. If you sort this stuff out now, you'll learn more quickly and have lots more fun. Let's get going...
Set your DJ area up correctly: Have your controller about the height of a kitchen work surface if you're going to stand, or a desk if you're going to sit. Your back will thank you. And whatever speakers you're using, make sure they're near to your controller and pointing at you. Good audio makes learning to mix so much easier.


Make sure you've got the latest drivers, firmware and software: The stuff on the CD in your DJ controller's box may be months old. Visit the support website for your controller and check to see if there are more up to date versions of audio drivers, controller firmware and DJ software. This will help to ensure your system runs smoothly.


Ready the set-up instructions carefully and do everything they say: Even the easiest-to-use DJ controllers need a modicum of setting up, and if you miss any steps, your controller won't work properly. Pay particular attention to the "audio routing" or "audio set-up" sections - one of the biggest beginner errors is failing to take this step, which is essential if your headphones are going to work properly (i.e. carry a different track than the one playing on your speakers, when needed).


Optimize your laptop for digital DJing: Most laptops will work just fine with most DJ software and hardware, if you follow a few simple rules. Make sure you've got 20% hard disk space free, turn off WiFi, Bluetooth and all unnecessary programs and apps, use outlet electricity, and turn off screensavers and notifications. [continue reading]


About Digital DJ Tips:
Featuring news, reviews, show reports, and tutorials, Digital DJ Tips is one of the most-read DJ tech websites in the world, with over 60,000 students on its paid and free DJ courses.
---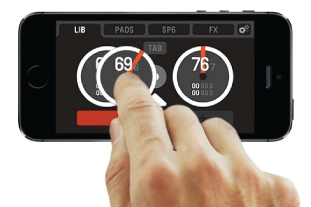 Review: Serato Remote Mini
Honey, I Shrunk the Serato...
Serato Remote Mini
for iPhone and iPod Touch takes all the key elements of its bigger sibling and effectively manages to bring the ability to load tracks, set and trigger Cue Points, Loop, Sample, and manipulate FX to the small screen, leaving you laptop-free, when used in conjunction with Serato DJ or Serato Scratch Live.
Remote Mini also offers library control, plus three performance tabs (PADS, SP6 & FX) re-designed for optimization on the iPhone and iPod touch screen.
Trouble viewing this video? Watch it on YouTube.

Designed with real world performance in mind, using easy-to-hit controls focusing on only the most important features, Remote Mini is the poster app for clean, simple and functional - a no-brainer for Serato users.
Download Serato Remote Mini
for just $4.99
---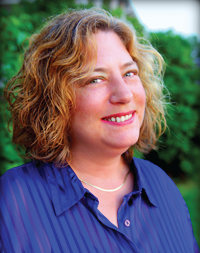 Stacy Zemon:
Make a Goal Then Let Go!
"Over the years I've come to realize that goals may in fact get us to some predetermined destination, but at what cost?" asks DJ Success Coach Stacy Zemon.
"I have very clear intentions for what I would like to see my business become and how I would like to live my life inside of that, but I also try to do my best to let go of how that happens.
Instead of chasing dreams I try to let them come to me how and when they are meant to. I know this can get a little new age attraction sounding but I've experienced it time and time again."
[Read More]
Pro Mobile DJ
If you want to be a better DJ and run a better business then visit
ProMobileDJ.com
every day. You'll get fresh ideas, information and advice from Stacy Zemon and her team of industry expert writers!
---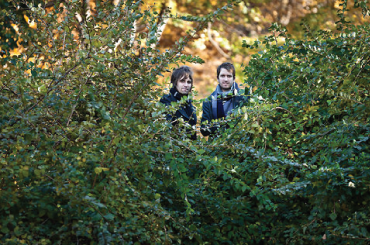 Video of The Month: TED Talks
Musician/Producer Ryan Holladay
To hear this music you have to be there. Literally...
Trouble viewing this video? Watch it here.



---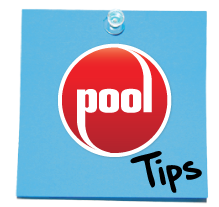 POOL Tips:
The one-click trick to download by the folder...
Trouble viewing this video? Watch it on YouTube.

---
The Hitlist:
Find all the hottest Top 40, Hip-Hop, Country, Rock, Dance and Latin Hits, and where they appear on your Promo Only Series.
Browse the Current Hitlist
**EDITORS NOTE**
The current Hitlist may still be in the process of being compiled so please check back if the one shown is not the most current.
---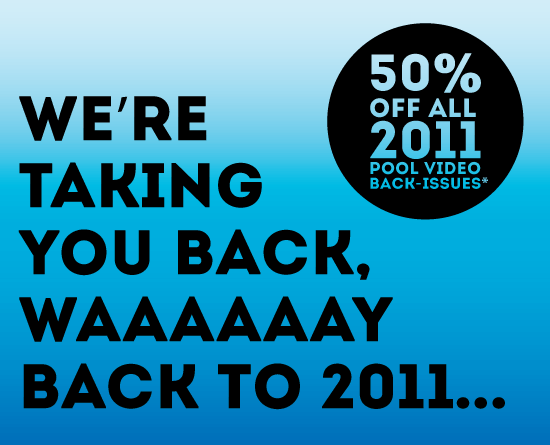 All New Special:
2011 POOL Video Back-Issue Blowout
Simple Math. BIG Savings.
All 2011 POOL Video single formats & bundles are 1/2 off!
(applies to POOL downloads only!)
2011 POOL Video single formats
Hot Video, Urban Video, Club Video, Dance Mix Video, Country Video, Modern Rock Video, Latin Video and Alternative Video $12.50 per month per format (a 50% savings)
2011 POOL Video Silver
Hits HD w/Intro Edits, Express Video PLUS one (1) single video format $25.00 per month (a 50% savings)
2011 POOL Video Gold
Hits HD w/Intro Edits, Express Video PLUS eight (8) single video formats: Hot Video, Urban Video, Club Video, Dance Mix Video, Country Video, Modern Rock Video, Latin Video and Alternative Video $37.50 per month (a 50% savings)
To order, click
here
, or contact us:
customerservice@promoonly.com
| 407-331-3600
Offer ends January 31st, 2014
---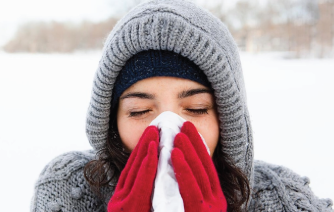 Useless Info: Asap Science
Does Being Cold Make You Sick?
It's been an extremely cold January so far, to include an ominous polar vortex that brought temperatures well below freezing across most of the country. With all of this insanely cold weather, are we more likely to get sick? Watch to find out...
Trouble viewing this video? Watch it on YouTube.



---
Got a suggestion for future issues or care to comment on our content?
Hit us up at promo@promoonly.com