In this Edition...
---
Feature: Vestax To The Core LA
Vestax gear is leading a new crop of web-native retailers back to the future
"Omnichannel" is one of those buzzwords, like "native content" or "virality," that seem to be on everyone's lips these days. It's generally used to describe the practice of traditional brick-and-mortar retailers incorporating their online, mobile and in-store channels to deliver a more convenient, seamless retail experience; but what's most interesting in the omnichannel age is not the fact that B&M brands are embracing the web, but how a new generation of web-native retailers are extending their customer experience back into the physical realm.
"TRY IT BEFORE YOU BUY IT" is Back
Nothing better exemplifies this trend than Vestax, a major player in table-top CD players, DJ mixers, digital controlled turntables, and audio/digital interfaces, who, with the launch of its To The Core store in Los Angeles, has channeled its online product line into a spacious brick-and-mortar showroom where even the most hesitant shoppers can try before they buy.
"The idea is to offer a place where people can go and learn about Vestax," says Laurent Cohen, vice-president Vestax USA. "We have product specialists on hand to explain the product and give one-on-one demos; and for those who can't always swing by, we're already offering workshops, seminars and open turntable sessions via Ustream Live."
WATCH NOW:
Part 1
Part 2
"We're not about to say that online retail is going anywhere," says Cohen. "Our focus is just shifting from distribution to experience."
Experience the Vestax difference today by visiting
vestax.com
; stopping by 7811 Melrose Ave, Los Angeles, CA; by liking Vestax via
Facebook
or by checking out their ever-expanding line of tutorials via
uStream
.
---
Spotlight: The 2014 Mobile Beat DJ Hall of Fame Award goes to...
Promo Only co-founders Jim Robinson & Pete Werner
It honors individuals who have made a significant impact on the mobile entertainment industry, individuals who have proven themselves as innovators in their fields not once, but throughout the course of a long and storied career of superior acheivement. It is the Mobile Beat DJ Hall of Fame Award. And we're more than a little aw-shucks pleased to announce that this year's award went to Promo Only co-founders Jim Robinson and Peter Werner.
Jim and Pete, for those who don't know, kicked off their careers as DJs. Their story is the story of Promo Only; and our story is the story of the last twenty-plus years of our industry...
Congratulations Jim & Pete!
Trouble viewing this video? Watch it on YouTube.





---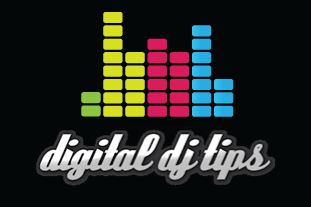 Digital DJ Tips:
5 Steps to Taming Your iTunes Library...
When it comes to converting a personal library of music to a DJ library, I know first-hand the challenges and have developed a pretty good strategy I'd like to share with you today. The biggest challenge I found is separating the "DJ worthy" from the music you just like and still want to keep for personal use. Your personal collection has entire albums that you love that may not have a single song that fits into your DJ repertoire, and this is where genre sorting comes into play. Here's my method: It's just how I do it, but as we all know there's no right or wrong way, and I give you this in the spirit that if you're struggling, it might help...
Let iTunes manage your music:You can find better guides to setting up iTunes to automatically manage your files, but it sums up like this: I know it's scary, but let iTunes make a copy of your music, but do not let it organize it. This results in one giant media folder with all your songs and a flat file structure, overwhelming at first but iTunes will be where you are sorting your music, not directly in that folder. The end goal is to get all of your audio files into iTunes, and then let iTunes put all of your files into the iTunes media folder


Sort your ENTIRE personal library by genre in iTunes:Once all of your music files are in iTunes and iTunes has them all in your media folder, start sorting by genre. This is a task that can easily be done in large quantities of songs and can be done quickly even if you have a large collection of music. The goal is to simplify. You don't want your categories too specific, and only sub-divide into smaller genres if absolutely necessary. Wedding DJs may only need a single "dance music" genre, but 7 or 8 subdivisions of pop based on genre, or even decade. A club DJ might need separate genres for DnB, House, Deep House, Techno, and only one category for Pop. Keep in mind the only goal is to sort by genre, not DJ library or non-DJ library. You don't want any genres left over that are extremely small, holding one or two artists. If this is the case, assimilate that genre into a larger, more generic genre


Separate the DJ worthy material from the rest:Anytime you come across a song from your personal library that you want to promote to your DJ library, edit the genre and add the DJ tag in front of the Genre. "Just Dance" by David Bowie moves into DJ Pop. Rinse and repeat.
[continue reading]


About Digital DJ Tips:
Featuring news, reviews, show reports, and tutorials, Digital DJ Tips is one of the most-read DJ tech websites in the world, with over 60,000 students on its paid and free DJ courses.
---
Your vote can change the Music Industry
Now it's time to do it again.
Promo Only
and
Promo Only Promotions
have been nominated as
Best Promo Subscription Service
and
Best Independent Music Promotion
at the upcoming International Dance Music Awards 2014. But to seal the deal - and lock in our ability to continue to bring you more music more often for less - we need your vote!
It's easy: One click on the link below will take you to an online ballot. Simply click on the nominees of your choice
(we are competing in Categories 48 & 49)
, hit submit and get ready for the daily rush of releases, clean edits, remixes and exclusive dance mixes headed your way this year.
To cast your ballot, visit http://wintermusicconference.com/events/idmas
Voting ends March 5th, 2014

Promo Only and you.
Change happens when DJs come together.
---
Review: The Pioneer DDJ-SZ
This 4-Channel Controller is a beast. Really. ...
Pioneer has always claimed the top rung of the CD ladder, and with the DDJ-SZ they're staking their claim to the industry standard in controllers as well.
Taking design and build cues from Pioneer's CDJ decks, the DDJ-SZ is more than a third bigger than the DDJ-SX and comes with larger, CDJ-sized jogwheels, performance pads, dual USB ports for simultaneous connection to two computers, and a mixing area that takes its lead from Pioneer's DJM series.
It also arrive DVS-ready, which opens the door for those DJs who prefer to connect their CD players and turntables directly through the mixer to control Serato (via time-coded CDs and vinyl) without need of the SL interface.
Huge.
Trouble viewing this video? Watch it on YouTube.

You don't get flagship performance without paying flagship prices, but given the ubiquity of Serato software and Pioneer's blue-chip reputation for robust gear, you may want to think of this as an investment that will provide dividends for years.
MSRP - $2,399.00 Suggested - $1,999.00.
For more info visit
pioneerdj.com
---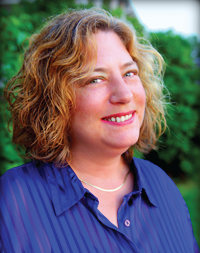 Stacy Zemon:
Worry No More
"How many times have you worried about something today"? asks DJ success coach Stacy Zemon. "Five? Ten? Too many times to count? You may not even be conscious of it, and it doesn't have to involve pacing or wringing of hands. Worrying can be a freak out, but it can also be a series of "what if" thoughts that take you out of the zone - and drag everyone else down with you.
Worry wastes time and energy, which ultimately means worry wastes money. You get that, I'm sure. But do you realize how worry can set the tone for your whole DJ business? It can create a feeling of weakness, as if your business is not only vulnerable to disaster, but that disaster will come knocking at any moment.
How can you ask your staff to keep their eye on the prize and go for the gusto if you're stuck in negative thinking? How can you ask colleagues to partner with you, when you don't fully believe in a positive outcome? How can you expect to succeed, when you're constantly looking over your shoulder?
Worrying won't get you out of a jam anyway, so what's the point? Again, a total, total waste. And when you're climbing up that entrepreneurial mountain, you don't have the luxury to be wasteful.
Here are three strategies to help you ditch worry:
[keep reading]
---
Video of The Month: Prototype for an underwater turntable
Evan Holm's first prototype
After a year and a half of hard work this simple little tray filled with water and a turntable has evolved into the submerged turntables...
Trouble viewing this video? Watch it on Vimeo.

---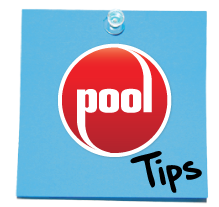 POOL Tips:
Navigating POOL 3.2...
Trouble viewing this video? Watch it on YouTube.

---
The Hitlist:
Find all the hottest Top 40, Hip-Hop, Country, Rock, Dance and Latin Hits, and where they appear on your Promo Only Series.
Browse the Current Hitlist
**EDITORS NOTE**
The current Hitlist may still be in the process of being compiled so please check back if the one shown is not the most current.
---
All NEW Specialty Videos:
Best of Hair Bands 4, Best of Country 7, Best of Love Songs 10, and Best of EDM...
Hair Bands 4
Flick your Bic to '80s hard rock, glam rock and metal anthems from Ozzie Osbourne, Kiss, Skid Row, White Lion, Dokken, Tesla, Cinderella and
more...
Country 7
Ain't nothing goes better with beer than classic hits from Jason Aldean, Zac Brown Band, Hank Williams Jr., Toby Keith, Little Big Town, Tim McGraw and
more...
Love Songs 10
Just in time for wedding season! Party by candlelight with hits from Luther Vandross, Bruno Mars, 'N Sync, Stevie Wonder, Garth Brooks, Barbra Steisand and
more...
Best of EDM
You know 'em. You love 'em. Now rock the videos to 2 Unlimited, Afrika Bambaataa, Brooklyn Bounce, Dirty Vegas, Inner City, Paul Van Dyk, Jungle Brothers, Darude, Livin' Joy, Daft Punk and
more...
POOL Download
$25
$20
DVD/DFF Disc
$40
$30
Discounted price will be applied on checkout.
To order, click here, or contact us: customerservice@promoonly.com | 407-331-3600
Offer ends March 31st, 2014
(don't be an April fool!)
---
Useless Info: Asap Science
Can music improve athletic performance?
With the 2014 Winter Olympic Games in full swing, it seemed appropriate to examine how music affects Athletic Performance. Can music act as a performance enhancing drug?... Watch to find out!
Trouble viewing this video? Watch it on YouTube.



---
Got a suggestion for future issues or care to comment on our content?
Hit us up at promo@promoonly.com