In this Edition...
---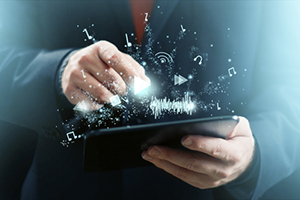 Feature: Streaming Music
When Streaming Makes Sense (and When It Doesn't)
For $5 or $10 a month, a streaming service provides access to millions of songs and is as easy to use as tuning the dial on the radio, in fact, streaming audio is a lot like listening to radio, but with more channels available and the ability (in most instances) to customize your own playlists.
All of which makes streaming an attractive option for casual consumers looking for music that goes where their lifestyle takes them; serious music collectors (aka DJs), however, are less enthusiastic about streaming music, for a number of reasons.
First there's issue of not owning the streaming content you're listening to. Just like the music you listen to on the radio, there's nothing to keep and nothing to show for the money you've spent when your streaming subscription is over.



Nor is streaming 100% reliable. Streaming music in real time via a public hotspot is prone to bandwidth constraints that can cause your music to stutter or freeze up altogether. Even worse, with few exceptions, nix the connection and you nix the music.



Streaming services tend to offer bitrates that range from 128kbps to "up to" 320kbps - bitrates that may sound fine through a smartphone or home stereo system but will fall far short of what a large venue dance floor expects and deserves.



It's also possible that a streaming service might not have all the music you want to listen to. Even Spotify, which boasts more than 30 million tracks, has some obvious holes in its library. (No Beatles tunes, for example.) There's also always the chance that an artist or a label might pull their music with little to no notice. (And possibly "never, ever, ever, getting back together".)



Perhaps most importantly: None of the leading streaming services provide the Clean Edits, Intro Edits and limited release remixes that are essential to DJ play. Depend solely on streaming and you'll be playing the same versions your audience listened to on the drive there, versions not tailored for beat-mixing or safe-play.
None of which should make you a hater. Lots of DJs, (including us), use streaming audio to discover new artists, to give a listen to a new track or album prior to purchase or to grab a request that will likely be played just once.
Streaming is a tool. One of many (and one we haven't ruled out). But we wouldn't want to build a house with a ball peen hammer any more than spin an event with anything less than music powered by Promo Only.
Would you?
Share your thoughts with us on our Facebook Page
---
Did You Know?
6 facts about POOL

Don't sacrifice quality for convenience
POOL delivers your choice of 320 kbps MP3, lossless audio (M4A) and HD Video (MPEG4/H.264/4k compatible) daily direct to your computer to give you the best of both worlds.
Anytime anywhere access
Our POOL desktop app gives you total access to your account from work, home or even at the gig and the option to add additional music and music video 24/7.
Exclusive content
Clean Edits, Intro Edits, Quick Edits, extended mixes, limited-release remixes and decades-deep library of classics are just a few of the perks.
Plans for every DJ and VJ
Whether you're looking for a single genre or access to a one-stop DJ shop that meets all your audio and video needs, we have a plan for you. And custom options if we don't.
The personal touch
Call us and you'll always get a real person with real solutions. Our customer service, tech support, and DJ consultants are on hand M-F 8am-7pm EST at 407-331-3600 to make a difference in your day.
15,123 hard drives crash every day
But even if you're one of the 33% of those who never back up your hard drive you'll never lose a single POOL song. Our Clouded store-and-restore feature gives you access to any lost POOL tracks again and again, free, for life.
Get an up-close look at all our POOL plans here.
---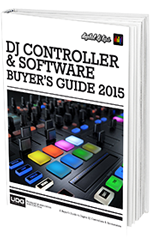 Digital DJ Tips Presents...
Don't buy a DJ controller until you've read this...
Choosing your first DJ controller and DJ software can be highly confusing, especially for beginners, as that's the point when you're likely most ill-equipped to make the important decisions -- decisions that are going to cost you a lot of money if you get them wrong.
That's why every year we produce a unique, free PDF buyer's guide to choosing DJ controllers, with chapters on software, hardware, laptops, other gear you need, and lots of recommendations about exactly what to buy.
This year's guide is packed with a lot more information than we have on our website and is completely free to every Digital DJ Tips member. Not a member? Don't worry, the guide is our gift to you as soon as you join our community, and that's free, too.
What does it cover?
We've rounded up every major DJ controller & software package currently on the market.


That means all-in-one controllers, plus modular controllers including Midi-enabled mixers, and deck/pad controllers.


Basically, if it can control some aspect of your software, and we think it's worth telling you about, we've included it!


We've also listed several (but not all) discontinued models that are still available / reasonably popular.


All of the controllers are in alphabetical order, by manufacturer and then model, and they range in price from pocket money to thousands.


What does your free membership cover?
INSTANT access to the free guide download
Regular value-packed emails and blog posts
Upfront reviews of all the latest DJ gear
Consolidated reports of the best DJ stories on the web
Exclusive members-only offers on DJ training
Access to member areas of the website [continue reading]
About Digital DJ Tips:
Featuring news, reviews, show reports, and tutorials, Digital DJ Tips is one of the most-read DJ tech websites in the world, with over 60,000 students on its paid and free DJ courses.
---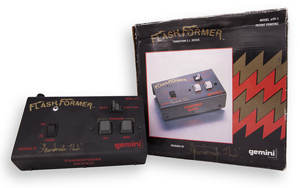 Review: The 1st DJ Controller
Flashback to the Gemini FF-1 Flash Former
It's retro-chic at its best - introduced in 1988 by Gemini, the FF-1 Flash Former takes its name from turntable visionary DJ Grandmaster Flash and served to allow those of us who weren't Grandmaster Flash to more easily execute his signature transformer scratch.
If you wanted to go all robot voice with your turntable - and in 1988 we all did - and hadn't yet mastered this complex technique, you wanted this.
Trouble viewing this video? Watch it on YouTube.

From Gemini's original promotional copy (cassette not included)...
Until now transformer scratching was a complicated technique that required sliding the fader rhythmically back and forth to create a scratching - repeating type effect. Now the same effect can be produced without touching your fader controls! All you do is rhythmically move the record and press the Flash Former Transform button!
Standout features include:
Plug between turntable and mixer


Track Preparation - Beatgrid views instantly shows your grids on the displays for editing in advance or on the fly


Eliminates wear and tear on mixer/fader


Touch-sensitive keys for speed scratching


Defeat switch for regular mixer


Can also be used with most any home stereo for creating ultra-hot party tapes


Sticker price in the '88? $399. There are still some around and can be found for $100 - $199.
---
Success Coach Stacy Zemon:
How to Inspire Love and Gain More Business
"I think that there are two fundamental approaches to generating more business," says DJ Success Coach Stacy Zemon. "The first is to focus on making your existing clients insanely happy, so that they want to tell others about how much they love you; the second is to simply be a resource, or be helpful, to those who aren't clients yet."
13 lucky ways to become so well loved that you turn into a referral-generating machine...
Set a clear goal with a specific time line (e.g., 100 referrals in the next six months). You can't get to Schenectady, NY without a map.


Be nice. Come on, it's not hard. People refer people who treat them well, are approachable and likable. Be that person.
When someone refers new business to you send them a hand-written "thank you" note and a coupon or gift card.
[continue reading]
---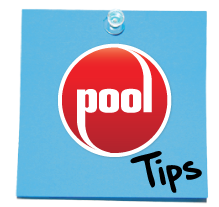 POOL Tips & Tricks
In case of emergency...
There's after-hours access
Need to change, renew or make an addition to your POOL account after hours or weekends, even if you're working and we're not?
It's easy.
Simply log on to our website at
promoonly.com
using your POOL name and password and you'll have instant access to your account manager and the option to purchase any last minute content you need, old or new.
*** Please note that while your Promo Only folders will be immediately available for download, the bonus singles included with your POOL plan will not sync until the following business day. ***
It's your POOL. On your schedule.
For a complete walk-through of all our after-hours features call 407-331-3600.
---
TED Talk: Vincent Moon
Hidden music rituals around the world

World traveler and filmaker, Vincent Moon, captures rarely seen music ritual with only a backpack and a camera, with the hope can help people see their own cultures in a new way, and make young people say: "Whoa, my grandfather is as cool as Beyoncé."
The talk is summed up with a performance by jazz icon Naná Vasconcelos.
Trouble viewing this video? Watch it on TED.

---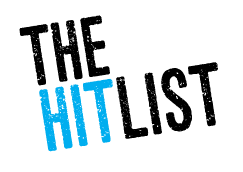 The Hitlist:
Find all the hottest Top 40, Hip-Hop, Country, Rock, Dance and Latin Hits, and where they appear on your Promo Only Series.
Browse the Current Hitlist
**EDITORS NOTE**
The current Hitlist may still be in the process of being compiled so please check back if the one shown is not the most current.
---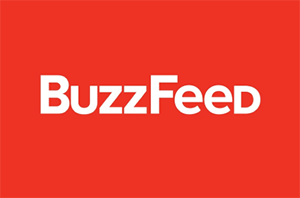 Useless Info: Buzzfeed Presents
...Tips For Surviving The Holidays
Here are some cheap, fun and pretty freaking neat holiday hacks for those of us trying to maintain the, "I'm awesome factor" while on a budget... Enjoy!
Trouble viewing this video? Watch it on YouTube.



Happy Holidays & Happy New Year!
---
Got a suggestion for future issues or care to comment on our content?
Hit us up at promo@promoonly.com