In this Edition...
---
Feature: SoundCloud Alternatives
The king is dead. Long live the kings.
Like it, love it or meh, SoundCloud has long been the go-to destination for DJs looking to share their mixes with the masses - until last month, when the service began giving
music labels
complete and unsupervised access to users' accounts, and the ability to delete any mix, cover or mashup that infringes on their copyrights.
Needless to say, legions of DJs impacted by the resulting tsunami of song removals are now looking for new digs.
If you're among those in search of a new legitimate site to upload and stream your mixes for self-promotional purposes, we have some options for you...
Mixcloud
Well-stocked with an abundance of great radio shows, podcasts and a rabid audience of EDM fans, Mixcloud boasts a standalone player, loads of listener-friendly features, more space than Soundcloud, and, because it pays royalties to artists, promises not to take down your mixes just because someone asked them to.
Mixcloud offers unlimited uploads, although it won't let others download your music, a feature that ensures your mix won't vanish without warning.
Notable users include Wired, Harvard Business School, Ted Talks and Barack Obama, so you'll be in good company (and who knows who'll be listening).
mixcloud.com
Mixcrate
Like Mixcloud, Mixcrate caters to DJs, but with a more social feel to it. Offering unlimited uploads, shareable in a community setting where users can "like" a mix, "follow" a DJ and offer comments, Mixcloud empowers its users to promote their wares by sharing their mixes with a global audience of listeners, club promoters, radio stations and event organizers.
Self described as "the premier platform to enable DJs to share their talent while connecting with their peers and fans," Mixcrate clearly defines its dos and don'ts so as to prevent you from running afoul of any legal or copyright issues.
mixcrate.com
☆ Pro-Tip
Want to know which artists are guaranteed to issue DMCA take-downs for bootleg remixes and uncleared sampling of their music? Check out the 2,578 musicians who are actively policing any and all unauthorized samplings of their work over at DontSample.Me
8Tracks
8Tracks has been around for a long time, but don't dismiss it as dusty. With its share of copyright battles and limitations to keep the labels happy well behind them, 8Tracks as safe a site to upload and stream your mixes as any.
8Tracks keeps things on the up-and-up with some licensing particulars you should know about (like you can only have two tracks from the same artist in any given mix) that you can read about in their
FAQ
, specifically in the "Mix Creation" and "Legal Stuff" sections.
8tracks.com
BONUSES: Dropbox and WeTransfer
Geared for those who collaborate from afar, both
Dropbox
and
WeTransfer
make for ideal places to park your mix in the making until it reaches final fruition, as well as secure, remote back-up for any masterpieces you may want to safeguard.
Did we miss one of your favorites? Let us know at
promo@promoonly.com
so we can spread the word.
---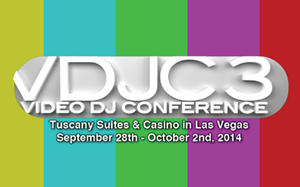 Spotlight: Video DJ Conference 3
Addressing the needs of the fastest growing DJ niche in the world...

Whether you're a pro, beginner or just thinking about getting into video, VDJC3 is the conference that can make all the difference between so-so and sure-fire success. As the industry's premier international gathering of disc jockeys, VJs, editors, and other industry members who have embraced the art and craft of video, VDJC3 offers something for and from every strata of the video industry.
The year's VDJC experience comes complete with panel discussions by leading industry professionals, product launches by top brand name companies, pro sessions designed to educate and enlighten, live webcasts, an awards show, and the highly anticipated Video DJ Battle of the Year.
"A lot of other shows -- expos, trade shows - go big," says VDJC founder & CEO Evan Weissman. "We are a completely different animal. Our intimate sessions are created to cater to the specific needs of each attendee and hosted by a tremendous team of seasoned professionals who are there with one goal in mind - to help you become better at what you do."
For a schedule of this year's events click
here.
"In just a few short years I've seen our industry grow from a thousand video DJs to just under 20,000 internationally - a number that's up 5000 from 18 months ago, according to the number of registered users we're seeing from leading video DJ software companies. There is clearly unprecedented demand for what video DJs offer -- and unprecedented opportunity."
Host hotel Tuscany Suites & Casino, located barely a block off the Vegas strip, will be offering rooms directly through VDJC at a discounted rate. Special Pro Packages are also available, which includes an all-inclusive bundle of seminars and swag.
"This is the conference that you should not miss. It's going to be the one all your competitors will be talking about."
This discount on us! Input
Promo Only Code: PO2014VDJC10
when you register and you'll save 10% off the total price of your purchase (includes Pro Package). This offer is limited to the first 100 to claim the code; so don't delay.
The 3rd Annual Video DJ Conference
September 28th - October 2nd 2014
videodjconference.com
---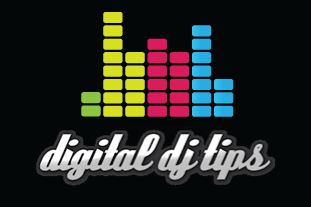 Digital DJ Tips Presents...
5 Highly Useful DJ Tools
(That Have Nothing To Do With Music)
I've recently been thinking a little about the non-DJ tools that have helped me get gigs, create buzz, or just simplify the often chaotic process of being a DJ. After all, once you've got yourself a decent set-up, you're going to need to think about what else you can do stay ahead of the pack. So, here's a list of non-musical things that have come in handy at some point in my time as a DJ. I would humbly suggest that you might also find them useful.
A Half-Decent Camera
Last year, a photographer friend of mine had an old camera that he wanted to sell. I'd been thinking about getting a camera anyway (because the one on my phone is so awful), so I decided to take it off his hands. It's a decision I've never looked back on!
I took this photo myself, at about 4 am, from behind the decks at a festival called Canelaparty in Malaga last year. It was the only photo I took in the whole night, after grabbing the camera from my kit bag without thinking much. It wasn't until I looked back at the photo the next day that I realized how good it had turned out. I've used it for promo and it's been my Facebook cover photo for a while where it's racked up a lot of likes, and I can definitely think of two or three gigs I've got as a result of having it.
Of course, technically it's not a well-taken photograph, and it may be worth hiring a photographer to take a few pictures that you know are going to look good for your press release and so on, but with today's digital equipment, that's not always necessary.
A Smart Phone
I reckon most digital DJs are probably tech-savvy enough to have an iPhone or something similar nowadays, but it's worth stating that connectivity is incredibly important for a DJ, or for anyone else trying to run a small business. I'd say 90% of my communication with bars, clubs, and promoters is done via WhatsApp and Facebook, and being able to respond to messages more-or-less immediately makes it easier for everyone...
[continue reading]
About Digital DJ Tips:
Featuring news, reviews, show reports, and tutorials, Digital DJ Tips is one of the most-read DJ tech websites in the world, with over 60,000 students on its paid and free DJ courses.
---
Review: Numark NV
Say Goodbye to Serato Face.
As digital DJs, we're all guilty of it. Its name, aptly enough, is Serato Face -- the intensely absent look of being more focused on laptop-based waveforms and playlists than on your crowd. Thankfully today there's a cure: The Numark NV (pronounced "envy") controller.
The NV stands as the first to integrate two high-resolution full-color LCD screens into an all-in-one controller that provides for "vivid, real-time visualization" direct from its software (Serato DJ). Meaning your laptop can be tucked out of sight, even closed, while you focus on the music, not the computer.
Goodbye Serato Face. Hello next-generation features...
Trouble viewing this video? Watch it on YouTube.

Highlights:
Intelligent Serato DJ controller with dual high-resolution screens
4 decks of Serato DJ software control in a sleek, low-profile design
Dedicated hardware controls for critical software functions
Touch-activated knobs provide groundbreaking control of filters, EQ, and more
Dual 5-inch hyper-responsive metal platters with search and scratch modes
Adaptive learning platter technology for optimum response in any environment
16 velocity-sensitive trigger pads with backlit RGB feedback
10 pad modes for hot cues, loops, song slicing, and sample triggering
Dedicated 3-way touch-activated filter knob on each channel
Dedicated touch-activated control of Serato's 12 professional iZotope® FX
Built-in professional 24-bit USB 2.0 audio interface
Zone/booth outputs and balanced XLR outputs for club use
Plug and play with Serato DJ (included) - no upgrade purchase required
oolroom Records Remix Packs included (via download)
The Numark NV is scheduled for release this fall, following a preview at this August's International DJ Expo in Atlantic City.
Street price will hover around $699.99 - a pretty reasonable price tag when compared to the current crop of all-in-one controllers.
For more information on the Numark NV, visit numark.com
---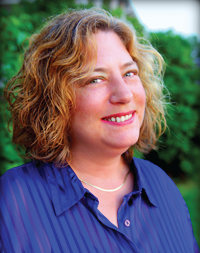 Success Coach Stacy Zemon:
Marketing via Vlogs
"Vlogs, or video blogs, can be an inexpensive way to market your DJ brand, reach a broader audience, and promote your services," says DJ Success Coach Stacy Zemon. "But where, exactly, should you make your content available to reap those benefits?
Naturally, the potential impact of any marketing effort hinges largely upon on knowing your audience. But a few places are generally more effective than others for gaining traction with potential customers."
Here are a few she suggests that you consider:
1. YouTube
- Creating a branded YouTube channel should be your top priority after posting content to your company's website. Why? YouTube is not only the #2 search engine, it's owned by Google, the #1 search engine. Having a presence on YouTube can help your search ranking, and YouTube comments may also appear on a commenters' Google+ profile, based on the privacy setting they choose to use.
[continue reading]
---
Video of The Month:
Ted Talks - Are you Human?
Ze Frank | Humorist, Web Artist
Have you ever wondered: Am I a human being? Ze Frank suggests a series of simple questions that will determine this. Please relax and follow the prompts. Let's begin...
Trouble viewing this video? Watch it on TED.

---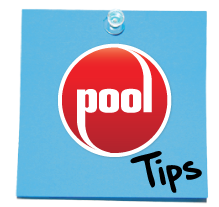 POOL Tips:
August Tip of The Month - Country Intro Edits

Q: What do Luke Bryan, Miranda Lambert, Little Big Town, Rascal Flatts, Florida Georgia Line, and POOL all have in common?

A: Great music and extended intros.

To find out more about the downhome, mix-friendly goodness our exclusive Country Intro Edits* provide, give us a call or shoot us an email today at 407-331-3600 / customerservice@promoonly.com

*included with our Audio Silver, Audio Gold and Platinum packages only.
---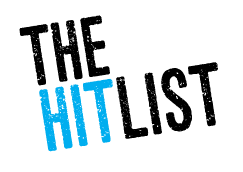 The Hitlist:
Find all the hottest Top 40, Hip-Hop, Country, Rock, Dance and Latin Hits, and where they appear on your Promo Only Series.
Browse the Current Hitlist
**EDITORS NOTE**
The current Hitlist may still be in the process of being compiled so please check back if the one shown is not the most current.
---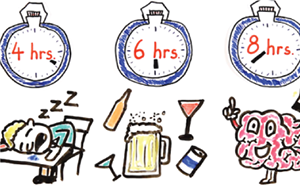 Useless Info: Asap Science
How Much Sleep Do You really Need?
Are
groggy
and
irritable
two words that seem to describe you lately? If you're nodding your head, chances are you didn't get very much sleep last night, and if you're like me you probably haven't gotten much sleep since the begining of the summer. We all know sleep is important to our health, but just how much do we need? Watch to find out!
Trouble viewing this video? Watch it on YouTube.

---
Got a suggestion for future issues or care to comment on our content?
Hit us up at promo@promoonly.com