In this Edition...
---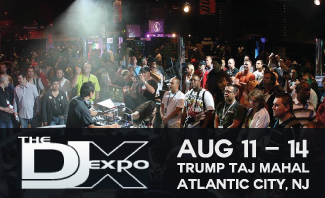 Feature: DJ Expo 2014
This DJ Expo Discount is on us!
From its exclusive demo rooms and seminars to the select deals on pro-audio gear, software, lighting and accessories found on its legendary exhibit floor, there is no substitute for the working-vacation and education you'll find at
DJ Expo 2014
.
This year finds DJ Expo offering more than 25 industry panel sessions and workshops, with topics tailored for club, mobile and DJ/producers alike. Whether it's new technology, performance, music, studio tips or marketing, there's a seminar for that.
Sponsored events are also on tap nightly: In addition to club events, like DJ Skribble's always-hot Ego Lounge blowout, you can expect to see the best of the Mobile Nation get busy at the annual DJ of the Year competition, and one lucky Expo attendee win the annual
Ultimate DJ Giveaway
and the obscene amount of free gear that goes with it.
In another Expo tradition, this year will also see our subscribers receive a very special discount off their full Expo pass -- get the details
here!
Last year's Expo saw more than 200 exhibitor booths from more than 100 companies, including exhibitor/sponsors like Promo Only, Pioneer DJ, Mackie, Chauvet, Rane, Stanton DJ and QSC Audio; and artists the likes of DJ Premier, Biz Markie, Morgan Page and Krewella hosting seminars and entertaining at nightly events.
Who will you see in 2014? Stay tuned to
http://djtimes.com/thedjexpo
You'll find us and our show-only POOL demos and deals at Booth #200
---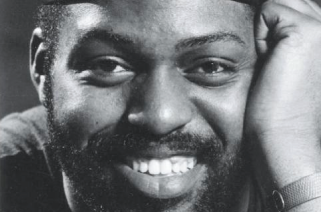 Spotlight: Frankie Knuckles
Remembering one of the greats

We lost one of the greats this month - a pivotal DJ whose life and legacy is nowhere better reflected than in the words of our friend, DJ Phil Morse of Digital DJ Tips...

April 1st, the word went around the Internet that house music legend Frankie Knuckles died at the age of 59 due complications related to diabetes. While at first many were skeptical, believing it to be an April Fool's prank, sources close to Knuckles confirmed that it was not.

I'll be honest: It feels like a little bit of all of us died inside.

Each of us has his or her own idea as to how Frankie influenced the House scene we all take for granted today. We've heard the stories, watched the documentaries, read the books and articles, but I personally like to look at his career as the pure display of the power of the DJ.

To really understand his power, you have to look at Frankie's career from its start -- when he first came to the Windy City for his first big residency at Chicago's Warehouse, only to watch as the whole country suddenly turned on the dance music scene. Can you imagine playing nightly to a crowd screaming "Disco sucks!"?

Knuckles simply shrugged it all off and went on with business as usual. With the wildness of the 70s flowing into the more conservative 80s, Frankie kept evolving, digging into his crates to combine music and genres like no other, before or since.

Since then, the ladder only went up for Knuckles as he DJ'd, produced, and worked at what he loved best until the day his life ended.

What Frankie Knuckles Meant to Me

Ultimately, I think the best way to reflect on a legend is to really think about how their work affected you personally.

As a DJ, Frankie's style behind the decks had a major influence on how I like to play. He would maintain a smooth, tight blend and flow. No sudden changes in the music, no "slamming" in tunes, and certainly no quick blends followed by Jesus poses. I look at my own methodology of DJing and how much priority I put on programming and blending, and see a lot of what I saw when I'd see Knuckles play.

Frankie also was the one DJ who made deep house appealing even before it really caught on in the mid-90s. I remember purchasing a cassette of his album Beyond The Mix and heard his anthem "The Whistle Song". Well produced, even elegant, Frankie was the veritable Quincy Jones of house music.

Trouble viewing this video? Watch it on YouTube.

Knuckles was amazing in how he could work with major labels, remixing major pop stars, and yet never losing his underground creds. I also especially liked how he never stopped evolving in his musical search and selection. Too many legends of yesteryear fall into the "old school party" trap where they are booked to play the classics over and over. But Frankie always kept up on the cutting-edge and remained a massive influence.
It's going to be a hard loss for many of us, but I'm also pleased to see that his legacy appears set in stone. If you've never experienced Frankie Knuckles, take a moment to find one of his sets online, old school or new. Immerse yourself in his releases and remixes. Hopefully, you'll gain as much from him in death that we did in his life.
RIP Frankie Knuckles
1955-2014
---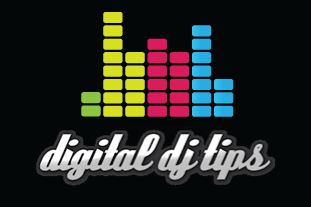 Digital DJ Tips Presents...
How to survive your next laptop crash and other computer calamities
Performing live electronic music is a double-edged sword. If all the conditions are right, a live set can feel like you're playing an awesome video game that you know for a fact you are going to win. However, things do sometimes go wrong and if you're not prepared you might find yourself swimming in a sea of confusion and embarrassment. I've had countless problems over my 10 years performing live with computers. From stages falling down, to beer all over my gear, to buff men on acid trying to tackle me, to computers literally frying in the Middle Eastern sun - I reckon I've got some disaster notches on my belt. In this article I'm going to address the main problem areas that you should be watching out for each time you go to perform live. Whether it's in a club or a festival, stick to these simple rules and you'll be prepared for almost anything.
Software Malfunction
This can be one of the most scary and confusing problems that can happen in the middle of a live set. If you're at a stage where you are performing with computers, you're probably clued up enough to know about how they work and consequently problem solve when something goes wrong - but can you put that cunning logic to work when you've got hundreds of people staring at you, screaming and cheering for the problem to be fixed as fast as possible?
You can with the right tools. Here's a flow chart I personally go through when faced with the silent demon (followed by a look at how to eliminate those pesky digital stutters, and your best back-up solutions)...
[continue reading]
About Digital DJ Tips:
Featuring news, reviews, show reports, and tutorials, Digital DJ Tips is one of the most-read DJ tech websites in the world, with over 60,000 students on its paid and free DJ courses.
---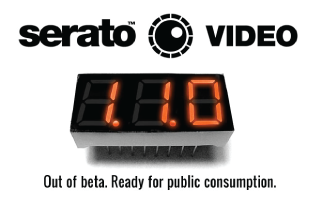 Review: Serato Video 1.1
Video doesn't get any easier than this
Now that Serato DJ has made it easier than ever to become a digital DJ, they've decided to make adding more stuff easier, too. Such is the case with the new Serato Video 1.1. Previously available via a separate expansion pack (that is still available to die-hard Scratch Live and Itch users), Serato Video now comes fully integrated into the core code of Serato DJ, albeit you will need a code to unlock it.
How easy is it to use? Simply drag a video clip to the bottom of your screen and the clip "associates" itself to the music you're playing, allowing you to manipulate the video in perfect tandem with your music (e.g. execute a baby scratch, the video baby scratches too, etc.).
Serato's easy-does-it ethos also extends to the default link of both crossfader and volume faders, meaning that whether you mix into your next song via faders or crossfader, the next visual fades in onscreen as well. A pretty cool trick if you're layering some of Serato Video's pre-loaded visuals over your audio tracks - a game-changing event if you're looking to go full music video.
As you're about to see, this is as no-frills as video mixing gets. For all intents and purposes you could use Serato Video without ever touching the settings, provided you have enough video material with you to last the night long - and record your video mix live on the fly.
Trouble viewing this video? Watch it on YouTube.

If you're looking for the perfect opportunity to see what video can do for you in a cost-effective package with virtually no learning curve, you'll find Serato Video bundled with Serato DJ for a cozy $129.00.
For more visit
serato.com/video
---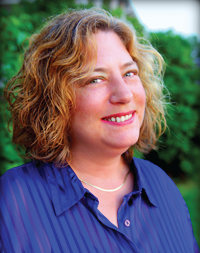 Success Coach Stacy Zemon:
Zen and the art of creating your light show
"One of the truly great things about our industry is that there is a lot of room for artistic expression," says DJ Success Coach Stacy Zemon. "But while there are some clearly defined dos and don'ts when it comes to some things (wiring, rigging, laser safety, etc.), there are also many more that operate in a gray zone -- artistic choices for which there are no hard and fast rules, for example, choosing the right lighting fixtures for your events can be an area of great subjectivity.
"There are, of course, guidelines to help you make the decisions that are right for you. If you're a person who enjoys individuality and wants to create a unique atmosphere for your clients but needs some basic lighting how-tos, you're in the right spot."
[continue reading]
---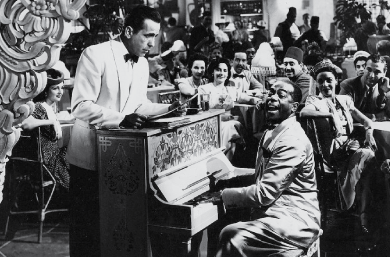 Story of The Month: Play It Again And Again, Sam...
Repetition + The Exposure Effect
We are drawn to repetition. It surrounds us, not just in modern American pop music, Margulis says, but everywhere...
Trouble hearing? Listen on NPR.
---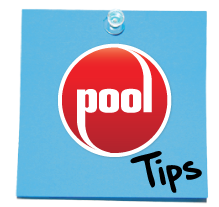 POOL Tips:
New Release Email Notifications
Trouble viewing this video? Watch it on YouTube.

---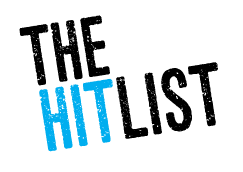 The Hitlist:
Find all the hottest Top 40, Hip-Hop, Country, Rock, Dance and Latin Hits, and where they appear on your Promo Only Series.
Browse the Current Hitlist
**EDITORS NOTE**
The current Hitlist may still be in the process of being compiled so please check back if the one shown is not the most current.
---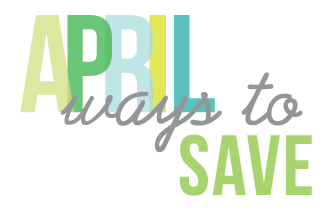 April Specials
2 New ways to Save this month...

This month pick up our 2012 & 2013 back-issues on Disc and/or our Kids Pop Collection at a very special price!
1. Disc Back-Issue Sale!
| | | |
| --- | --- | --- |
| Issues | CDs | DVDs |
| 2012 | $5.00 | $12.00 |
| 2013 | $8.00 | $15.00 |
To order CDs/DVDs, please call customer service:
407-331-3600
*Additional shipping may apply.
2. Get the newest edition to our Kids Pop Collection!
Kids Pop Vol. 3
Featuring songs like, "Happy" by Pharrell Williams, Sarah Bareilles' "Brave", Kiz Bop's "Say Hey", "Y.M.C.A", "Wipe Out" and many more...
view listings
Get all 3 Kids Pop Volumes for a limited time at a special price... see below!


[Click each title to view tracklistings.]

• Kids Pop Vol. 1
• Kids Pop Vol. 2
• Kids Pop Vol. 3

Digital Download


Order Kids Pop Vol. 3 via digital download for $25 $20
Order All 3 Volumes via digital download for $75 $45
To order, click here.

Physical Media (Discs)
Order Kids Pop Vol. 3 on Disc (DVD/DFF) for $40 $30
Order All 3 Volumes on Disc (DVD/DFF) for $120 $75

To order CDs/DVDs, please call customer service:
407-331-3600
hurry... both offers end April 30th, 2014
---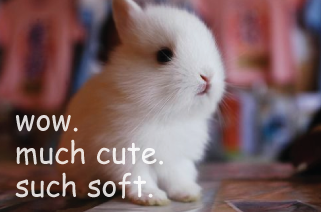 Useless Info: Asap Science
Why Are Babies So Cute?
Spring is here! Well, for some of us, it's here, and cute images of babies and bunnies are popping up everywhere. But what draws us to cute things and what makes babies so 'aaaaaawww'? Watch the video to find out...
Trouble viewing this video? Watch it on YouTube.



---
Got a suggestion for future issues or care to comment on our content?
Hit us up at promo@promoonly.com