---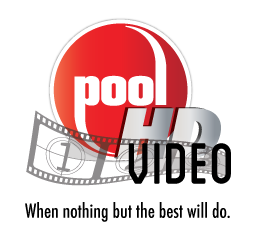 Why Can't Every Video be HD Video?
It can. And Is.
We're ringing a new year with a new look. Beginning with all January video releases, our POOL subscribers will be receiving HD video and nothing but HD Video.
The advantages of HD are no secret: HD gives you up to five times higher resolution than SD, and with it significantly higher image quality and the widescreen format (16:9) you need to fill any screen.
But the advantages don't end there, at least, not for POOL subscribers...
Daily Delivery
POOL's
Hits HD
gives you the edge by providing you with same-day delivery of the newest music videos in all their HD glory; and includes the newest HD Video Intro Edits (extended intros & outros with no skits or breaks) and HD Video Classics w/intros - every day, Monday through Friday. It's a dog-eat-DJ world. Be the big dog.
Portability
A 3-TB hard drive takes up 7.1 x 4.6 x 1.5 inches of gig-bag space, weighs 2.1 pounds, holds over 12,000 HD videos and cost a little better than $100.00. A similar collection would fill 300 discs and require a lifting belt. Questions?
Clouded Back-Up
All POOL content is DRM-free and back-up friendly, so throwing your videos on two hard drives is a snap (and should be first on your list of things to do). And what if a hard drive fails, gets lost or stolen? Call or click us and we'll make your ENTIRE library of downloads available for re-download - free - same day.
Anytime Anywhere Access
Left that DVD at home? Bummer. Forgot to download a track or two? No problem. Our Clouded service gives you roaming access to any video your POOL package includes, so even if you overlooked the next big hit, you can grab it on the fly.
Coming soon to POOL: HD Video Classics!
In addition to the dozen-plus "new" Classics our Hits HD package provides, we're putting our POOL know-how to work to add sharpness and true 16:9 resolution (with no scaling artifacts) to our library of Hot Video Classics.
Hot Video Classics HD
makes its download debut... soon (as in "very"), so stay tuned.
Cost
Unlike the prepaid subscriptions required to cover our DVD production costs, our POOL subscribers enjoy convenient monthly payment plans that keep even our most complete packages well within budget. You can check out all our POOL plans here (link). Don't see what you're looking for? Give us a call and let us offer you a custom POOL solution.
It's all about the HD. And now it's all HD.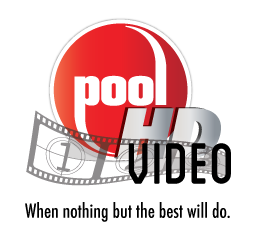 407-331-3600 • customerservice@promoonly.com
---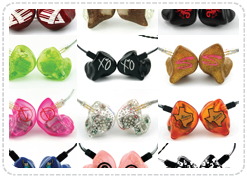 Hear! Hear!
Singing the praises of in-ear monitors
Can we have your attention:
Noise level in the typical DJ booth hovers around 110 dB. According to industry standards, as little as 30 minutes of exposure to that level of noise can result in permanent damage. Here's the good news: There is a simple way you can not only save your ears but also significantly clean up your mixes. All you need to do is hang up the headphones and try out in-ear monitors (IEM).
STICK IT IN YOUR EAR
In-ear monitors didn't just fall off the audio truck. Pioneered in the early- '80s by Marty Garcia of Frisco's Future Sonics, Grateful Dead, Todd Rundgren and The Steve Miller Band were among the first acts to replace floor wedges with tiny drivers placed inside the ear. But it was Van Halen monitor engineer extraordinaire Jerry Harvey who saved Alex Van Halen's hearing (or what was left of it) by turning his expertise with large arena sound systems into the first dual-driver custom-fit earpiece.
Today IEMs are the industry standard for virtually every performer; it's easy to see why: better audio, less hearing damage, longer career. "The ears age with exposure to noise, not just with time," explains Kathy Peck, founder of H.E.A.R., a nonprofit dedicated to raising hearing awareness among the music community. "You can slow down your ears' aging by reducing their noise exposure."
IEMs do just that. In order to hear clearly, DJs need monitors that are louder than the combined noise of the crowd and the sound system - in other words, painfully loud. Today's IEMs are designed to block up to 35 dB of outside noise, reducing the required monitoring level and delivering clear, hi-fidelity sound straight to the ear canal. Not only are you literally adding years of life to your healthy ears, but you're also gaining a sonic perspective of the mix that can only be matched by the world's best DJ booths.
TECH TALK
There are two main categories of tech to consider: armature and dynamic. The majority of in-ears are made with armature drivers (developed originally for hi-fidelity hearing aids). Armature drivers provide a detailed, flat picture of sound but can lack lower frequencies. To combat that, companies such as JH Audio (founded by Van Halen audio avatar Jerry Harvey) offer higher-end models that employ several armature drivers in a single ear bud. As many as three drivers connected by crossovers provide a complete sonic picture, which, with a proper seal, can reach down to 10 Hz in some models. For the consummate DJ, JH Audio offers eight-driver options.
Alternately, you may want to explore IEMs built using dynamic speaker technology. Dynamic in-ears, in the same way as microphones, move air to create sound and have a frequency response more similar to a loudspeaker. As a result, they tend to produce a warmer sound that emphasizes the low end without the harsh middle range that can be more pronounced in digital music.
Which is best? Your mileage may vary but one listen to three-driver armature tech gave us the eargasm of a lifetime.
HOW MUCH IS YOUR HEARING WORTH?
IEM tech is at its zenith. The quality of sound is outstanding and prices are well within your average DJ's budget. In-ears typically range from $299 to $1600, and a quality pair of mid-level in-ears with custom molds comes in at around $450.
Adapting to IEMs may require rethinking the way you DJ. Single-earphone cueing is impossible, and it's impractical to continually put them in and take them out of your ears. But there are several workarounds, including mixers with split cueing and using the waveform displays in some digital-DJ programs to check the phase of a mix. A little patience and your ears will thank you.
To hear more about the in-ear monitor solution that's right for you visit
www.jhaudio.com
---
New!!! Announcing our Back-Issue BlowOut!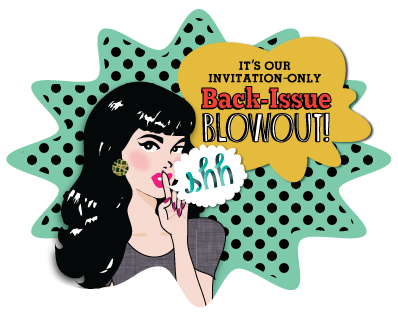 Click Here for release information.

While they last - and supplies are limited - Here's how little you'll pay for our remaining
2011 and 2012 CDs, DVD and data discs...

CDs
2011 @ $3.00 per copy - 2012 @ $5.00 per copy

DVDs & DFFs
2011 @ $10.00 per copy - 2012 @ $15.00 per copy

Additional shipping charges will apply to orders of 6 discs or more.

In addition...
If you haven't checked out the advantages of daily digital delivery, ask for more info and a free trial of
Promo Only Online (POOL) when you call 407-331-3600 or email customerservice@promoonly.com
to place your order.

Offer Ends: Midnight, March 31st, 2013
---

TurnPlay for iPad
a turntable for our time
If you love vinyl like we do and can't lay your hands on a turntable, then the next best thing is the TurnPlay app from Ramotion. The interface is incredibly realistic - a dead-on 3D recreation of the legendary Technics 1200 MK2 good enough to dazzle all your DJ friends. Ramotion has taken extraordinary care in crafting every bit of this app, from the wooden shelf where you store your record queue, all the way to the stainless steel tonearm and the gentle popping sounds associated with vinyl.
The premise is simple - TurnPlay allows you to select a song from your music library and play it on a virtual record player. There's a tone arm with a virtual needle that you can drop anywhere within the track, a virtual knob that turns the player on and off, +/-10 speed adjustment, even a scratch feature. Load a track from your music library and TurnPlay also imports the album art, a big part of the vinyl record experience.
At only $1.99 there are some limitations; but they are minor: You can import only one track at a time and the track must be stored locally on your device; and like most third-party music apps, TurnPlay doesn't play well with iTunes Match or any other third-party cloud music services.
You can check out and/or pick up TurnPlaytoday at the iOS App Store.
---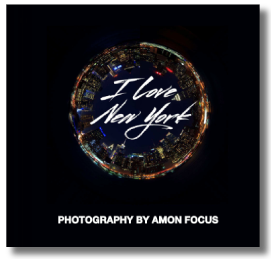 Now Available!
I Love New York
Photography by Amon Focus
Our loss is New York City's gain: We couldn't be prouder to share a look at former Promo Only video editor Amon Focus' new digital photography collection, I Love New York, available for preview in its entirety
HERE
.
Congrats to Amon for bringing a new eye to NY!
---

DJ Success Coach Stacy Zemon:
Remarkably Successful Mobiles
"I'm fortunate to know a number of remarkably successful people in our industry." say's DJ Success Coach Stacy Zemon. "Over the years, I've noticed that all of them share attitudes and behaviors that have propelled them to the top of our field. Chief among these is a willingness to consistently improve. Here are four questions that can bring you into that same mindset for success!"
1. Is there a skill I've been neglecting?
Regardless of your talent as a DJ, you cannot succeed as an entrepreneur if you fail to master business, marketing and sales skills. For example, I've known mobiles who can teach line dancing like nobody's business, but haven't mastered the essential art of microphone mastery.
Similarly, I've run across scores of DJs who can expound in detail upon the inner workings of audio equipment, but have no idea how to properly follow-up on a qualified sales lead.
The lesson here is simple: Learn
ALL
of the skills necessary to be successful. Unless you properly attend to the not-so-fun aspects of being a business owner, bookings, referrals, and repeat business are just not going to soar.
2. Is there something I should stop doing?
Now it's time to look at the stuff that's getting in your way. Look at your daily routine, your weekly activities, your monthly commitments. If you're like most entertainers, you're probably doing things that are counterproductive.
For many, it's time spent on Facebook, Twitter and texting that is non-business related when you could be learning or doing something valuable.
Whatever it is for you, you'll get a huge burst of productivity when you limit (or stop) these behavioral impediments to your success.
[Read More]
Visit
ProMobileDJ.com
for ideas, information and advice from industry experts that can better your business and income!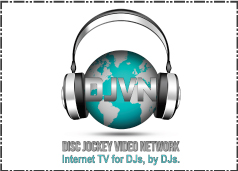 Disc Jockey Video Network: Internet TV for DJs, by DJs.
DJvideoNetwork.com
is a website for DJs featuring gear reviews, tutorials, contests, tips, and more.
---

Your vote CAN change the music industry.
You've done it before.
(Promo Only/Best Promo Service 2006-2011)

Now it's time to do it again!

With your support, Promo Only has taken home the prestigious International Dance Music Award (IDMA) for "Best Promo Subscription Service/Music Pool" for the past 6 years. Your continued (and very much appreciated) support has helped us provide GREATER access to the music and music videos that you need from the labels and artists you love.
If you could please take just a couple of minutes to make your voice heard again, Promo Only can take home the award at the 28th Annual IDMA show.
We are nominated in these categories:
Category 38: Best Promo Subscription Service/Music Pool
Promo Only

Category 35: Best Independent Music Promotion/Marketing
Cary Vance
To cast your vote:
1. Click HERE (or the fancy button below) to select your nominees.
2. Hit SUBMIT
3. REPLY to the email validation you recieve.
4. And feel good about the exclusive Clean Edits, Intro Edits, Mixes, and HD Video to come!


Voting ends March 1st, 2013
Thank you for your time and support! We love you!
---
POOL Tip: Downloading on the Go!
Forget to grab some tracks it turns out you need? Simply access your POOL account using your computer and a wifi signal and enjoy the convenience of downloading on the go.
Lose/crash/back the car up over your hard drive(s)? No worries. We keep your
entire digital library
safe and secure on our clouded servers. One call or click and you're back up and running.
POOL. Silver lining included.
For more info visit
wwww.promoonly.com/pool
---
"Sheet Music"


---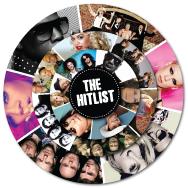 The Hitlist
-- Find all the hottest Top 40, Hip-Hop, Country, Rock, Dance and Latin Hits -- and where they appear on your Promo Only Series.
[Browse the Hitlists Here]
**EDITORS NOTE**
The current Hitlist may still be in the process of being compiled so please check back if the one shown is not the most current.
---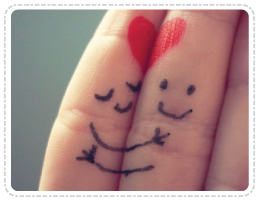 The Science of Love
Ahhh February, the month for lovers ... Here's a scientific look at the phenomena that we all experience at some point called, LOVE. Useless information? I think not!
---

Are you on Facebook?
So are we. "Like" us to stay on top of the latest.
---
Got a suggestion for future issues or care to comment on our content?
Hit us up at promo@promoonly.com