---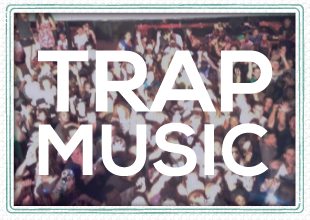 808s rumble, kids get rowdy, roofs get raised. Trap is about to hit critical mass.
Without doubt the most talked-about genre of 2012, trap, with its bombastic basslines and skittering percussion, has since ear-wormed its way into every nook and cranny of electronic music-whether it's at the hands of hip-hop proponents like Lex Luger, or clubbier progenitors like Baauer and TNGHT, even the most mainstream dance tracks are being given the trap treatment in 2013.
So what's it all about?
Trap began as an offshoot of Dirty South-style hip-hop, deriving its name from the crack houses known as "traps" popularized by syrup-sippin', cadillac-cruisin' artists like UGK (often cited as the forefather of the style), and Atlanta veteran T.I. (who titled his 2003 album Trap Muzik). Characterized by a hard-line attitude, triple-time hi-hats, loud kicks, snares, brass, and, of course, the familiar boom of the legendary 808 Roland drum machine, trap has more recently become identified with a more intense brand of hip-hop; rappers such as Young Jeezy, Gucci Mane and Waka Flocka Flame have taken drug and thug bravado to almost cartoonish levels - attracting, much like metal and brostep, those drawn to overblown, over-simplified machismo and violence.
Today, as trap skews more heavily towards the mainstream - and a dance floor near you - we thought some introductions might be in order...
Baauer
Two words pretty much sum up trap in 2012: "Harlem Shake." Baauer's use of groundbreaking trap beats overlapped with chopped lyrics and bold melody lines became the biggest video meme of the year, indelibly putting trap on the map.
Trouble previewing? listen on Soundcloud
RL Grime
As the remixer formerly known as Clockwork, RL Grime has had his fair share of remix success (Kaskade, Avicci, Sebastian Ingrosso, and more). But it was his game-changing remix of Kayne West's "Mercy"... one of the most frequently heard tracks of 2012 - that had even House DJs dropping trap.╩Why? Because it slaps.
Trouble previewing? listen on Soundcloud
Flosstradamus
Already well established in the EDM scene, Flosstradamus brought big noise to the newly born EDM/trap scene in 2012. Their remix of Major Lazer's "Original Don" remains monumental, and their Trap-A-Holics sample, "Damn Son Where'd Ya Find This," was THE track of the summer festival season.
Trouble previewing? listen on Soundcloud
ƱZ
Only a select few know ƱZ's true identity, but whether he's the mask behind remixes for Flosstradamus, Foreign Beggars, and DJ Sliink, making make his own tracks available for free downloads via Soundcloud, or slipping into a phone booth to doff his mild-mannered reporter garb, the ƱZ buzz is just beginning.
Trouble previewing? listen on Soundcloud
You'll find the newest trap releases included with
POOL Electronic Bundle, Audio Silver and Audio Gold.
---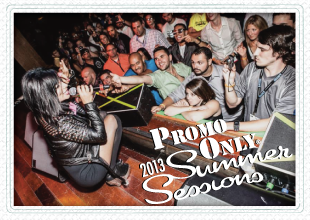 2013 Atlantic City Artist Showcase
A look back...
It's a night of legends and legends in the making that has rapidly become a legend in its own right. We're referring, of course, to the International DJ Expo's annual Promo Only Artist Showcase, brought to you by
Chauvet
and
V-moda
, a star-studded evening of entertainment that celebrates the bond between artist and DJ with intimate performances from the top acts of today and tomorrow.
Previous showcases have seen the likes of Akon, Lady Gaga, Pitbull, Iyaz, and Jason Derulo, and set the standard in customer appreciation as Promo Only rolls out the red carpet for this must-attend event free of charge.
The baton was passed this year to a star-studded line-up that included Brenda K. Starr, Pretty Poison, Luciana, Timeflies, the incomparable DJ 2nd Nature and #1 Billboard Dance Radio act, Krewella.
For those who couldn't be there, a few highlights; for those who were, the chance to tag yourself...
Check out all the photos on Facebook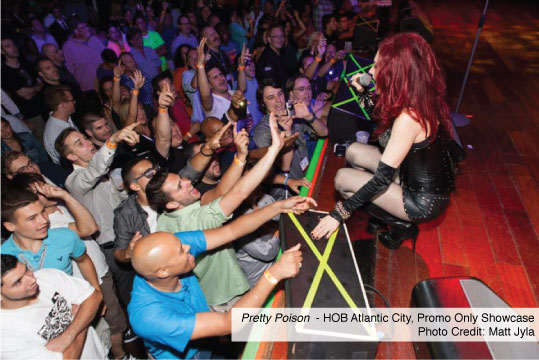 See you next year at Showcase 2014!
---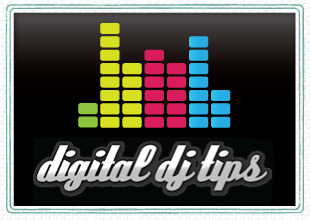 Digital DJ Tips
Mixed up about mixing different genres?
About Digital DJ Tips
Digital DJ Tips helps people learn to DJ using modern digital DJ gear. With news, features interviews, reviews, show reports, and tutorials, it is one of the most-read DJ tech websites in the world, and has over 60,000 students on its paid and free DJ courses.
Digital DJ Tips reader
Aantiik
writes: "I try to show diversity with my mixes to keep the crowd happy, but that can come at the cost of serious jumps in BPM. I love to play house and trance (that always mixes easy), but like to throw in the occasional old school funk, dub and trap bangers. How can I find the right transition style to create the perfect mix?"
There are tricks you can employ. Funny enough we're currently filming a dozen or so advanced mixing tutorials for
Digital DJ Masterclass
, our free video course, but my main tip right now is to stop trying to do the perfect mix (i.e. make the two songs join perfectly), and start thinking about the perfect way to complement both songs. If they are choppy songs, then a choppy mix can be the right thing to do!
Mixing at breaks often helps, too, as does matching similar sonic elements (white noise, basslines). Finally, dropping in a new track on an instantly recognizable riff can win the crowd before they start thinking about BPM or style change.
Think "the right tracks, mixed simply" rather than big, grandiose, complex mixes for the sake of it.
As I say, we're spending many weeks on filming a load of videos to go deeper into this, but I am sure in the meantime many of you will want to share some of your personal advice with us as well, as I know lots of folk struggle with the same question.
So, over to you: Do you play different genres in the same set? What tricks do you employ to keep things flowing and the dance floor grooving as you shift around BPMs and styles?
Please share your thoughts and comments at
www.digitaldjtips.com
---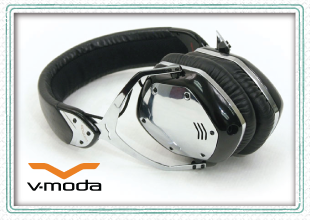 V-Moda Headphones
®
Say hello to the feature rich, excessively durable V-Moda Crossfade M-100 headphones
Founded on a shoestring budget in 2004 (long before the likes of crowd-funded sites like Kickstarter and IndieGoGo), V-Moda may sound more like a telecom than a purveyor of premium headphones, but the company is a rising star in the audio industry - due in part to the unique design of its headphones - which attracted such big players as Virgin and Apple fairly early in the game.
Fashion is a big part of V-Moda's image; the company boasts, among other things, being the first headphone maker to offer cables in multiple colors. But V-Moda's flagship headset, the M-100, has been making big waves for more than just good looks. Offered at $300, the headset has garnered praise around the industry for its perfect blend of style, quality, and sound. And that's what got us interested - that and the fact that we may be the only DJs in North America not already using these award-winning bad boys.
Trouble viewing this video? Watch it on Youtube
The M-100's explosive sound is created by:
50mm Dual-Diaphragm Driver (Patent-Pending): Inner and outer rings separate the bass from bleeding into the mids and highs
Master Crafted Materials: More expensive driver and components than peer headphones at this price range
Modern Audiophile Tuning: Crowdsourced alongside the producer and audiophile community to fine tune the sound and ergonomics
Analog Noise Isolation: Naturally cut out the distractions of jet engines, crying babies and crowd noise
No Batteries or Artificial Processing: Powerful, pure sound without the two extra digital-to-analog conversions of battery powered headphones that pollute the purity of your music
Minimal sound leakage: Immersive sound for you without bothering others view details
Consistent Driver Quality: The spectacular Crossfade sound is quality tested at 6 frequencies to maintain stricter consistency than the competition, often by an order of magnitude
Pick a pair in your color of choice today at
http://v-moda.com/crossfade-m-100
For information on custom engraving options and templates, visit
v-moda.com/crossfade-m-100/#style
---

DJ Education: A Life Altering Reality
"If you think that you're already a great DJ who has nothing more to learn about our craft, then this article isn't for you" say's DJ Success Coach Stacy Zemon. "BUT...if you have an attitude of always wanting to learn more and bettering your best, then what DJ Bobby Riley has to say is a 'must read' for you!".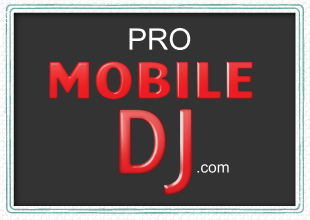 I believe that any morning we DJs get out of bed and don't learn something new about our craft, is a day completely wasted. I started out in this business in 1995. Although I didn't know it at the time, I was charging about half what other DJs in my market were charging ($250 for four hours). The fact is, I had no idea how much my entertainment services were really worth. I was just a small fish in a small pond.
As time went on, I did the best I could to improve my skills, and talked "shop" with other DJs I met - but I was hungry for real knowledge about how I could improve as a professional...
Read More
If you want to be a better DJ and run a better business then visit
ProMobileDJ.com
every day. You'll get ideas, information and advice from Stacy Zemon and her team of industry expert writers!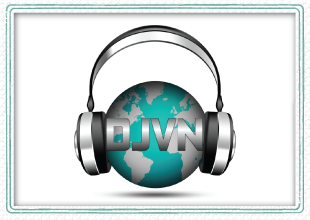 Disc Jockey Video Network:
Internet TV for DJs, by DJs.
DJvideoNetwork.com
features a growing lineup of channels including reviews of the newest products and services for DJs - sound, lighting, music mixing, and other tutorials - tips and tricks to help you become a better DJ - and lots more!
---
Fred Stobaugh "Oh Sweet Lorraine"
At age 96, Fred Stobaugh has become the oldest artist to appear on Billboard's Hot 100 chart. Watch the documentary and try not to tear up.
Trouble viewing this video? Watch it on Youtube

---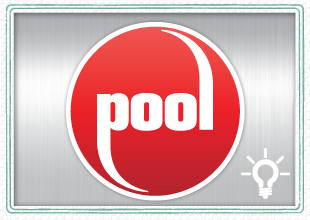 POOL Tips and Tricks
Playing with Playlists
Behind the ease of your POOL download app lurks a lot of special features, including the option to quickly create your own custom folders and playlists.
Let's say you want all your Clean Edits in one easy access folder...
Right click your desktop, select New Folder, and label it Clean Edits.
Open your POOL app, select the Preference tab, and under Download Location quickly map a path to your new folder.
Next, hit your Search tab, input Clean Edit in the Mix Name field, tap your enter button and voila - every Clean Edit in your library lines up ready to check and download.
Drag your new chockfull of Clean Edits folder to any destination of your choice.
Those same simple steps will allow you to create remix folders, explicit folders, Intro Edit folders, BPM folders or any other folder you require.
Questions? Contact POOL Support at
poolsupport@promoonly.com
or by calling 407-331-3600.
---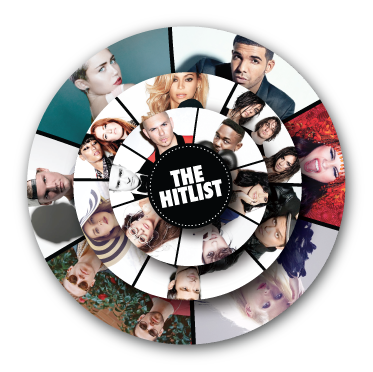 The Hitlist:
Find all the hottest Top 40, Hip-Hop, Country, Rock, Dance and Latin Hits, and where they appear on your Promo Only Series.
Browse the Current Hitlist
**EDITORS NOTE**
The current Hitlist may still be in the process of being compiled so please check back if the one shown is not the most current.
---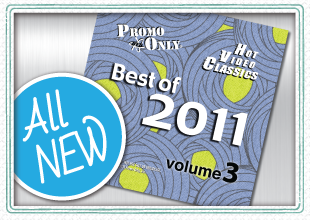 Hot Video Classics
Best of 2011 V3
We've got the rest of the best of 2011 available today via DVD, data disc and HD download!
V3 Tracklistings Include:
"The Time (Dirty Bit)" - Black Eyed Peas
"Moves Like Jagger" (Clean Edit) - Maroon 5 & Christina Aguilera
"Grenade" - Bruno Mars
"Super Bass" - Nicki Minaj
"Born This Way" - Lady GaGa
"S&M" - Rihanna f. Calvin Harris
And many more...
To view the complete tracklistings or purchase for download (only $25.00), click here.
Also available on DVD and MPEG4 data disc for
$40.00
per copy.
To place your order for DVD or Data disc call 407-331-3600 or email:
customerservice@promoonly.com
---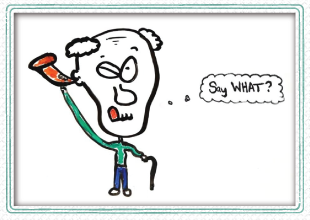 ASAP Science Presents...
How Old Are Your Ears?
As a DJ, the quality of your hearing is probably pretty important to you... but just how good is your hearing? Watch the video to find out... you might be surprised.
Trouble viewing this video? Watch it on Youtube
---

Are you on Facebook?
So are we. "Like" us to stay on top of the latest.
---
Got a suggestion for future issues or care to comment on our content?
Hit us up at promo@promoonly.com