---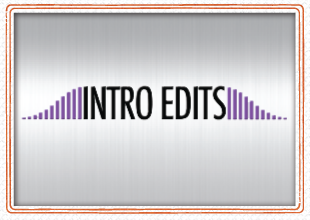 Intro Edits
The go-anywhere, do-anything solution to your beat-mixing...
Looking for mixes that sound different (better!) than the versions your audience is pulling from iTunes - mixes that are faithful to the original version, beat-mix friendly and yet still consistently clean - and hitting the proverbial brick wall?
You need to find yourself on the download-end of our exclusive
Intro Edits.
Nix the remix
Newsflash - unless you're a concert or club DJ, those overblown hip-hop and dance remixes that barely resemble the original track aren't really impressing anyone. What you need - and what most audiences want - is to be led from one well-chosen, well-known groove to another.
Intro Edits allow you to do just that, and more, by providing 32-beat intros that build, tease and introduce a welcome hit - a song that's a hit for a reason - followed by a 32-beat outro that allows you to roll from hit to hit to hit, easily, seamlessly and artfully.
Can't bother to beatmix?
Even those who free-mix can benefit from a well-timed Intro Edit and the signature impact it brings to every song selection, not to mention the shoot-from-the-hip security that comes from knowing that every Intro Edit you cue on the fly is also a guaranteed Clean Edit.
Hear here!
Hear for yourself what producers the likes of Tiesto, Jump Smokers, Morgan Page, Calvin Harris, Paul Oakenfold, Dave Aude, Freemasons, Robby Rivera, Ralph Rosario, and our own in-house team of hot-shots bring to the hundreds of Intro Edits we service each year here...
Check out some examples of our Audio & Video Intro Edits HERE.
Special events, clubs, mix-shows -- there's an Intro Edits for everybody. And an everybody for every Intro Edit.
Intro Edits are included FREE with POOL Audio Silver, Audio Gold & Platinum.
For vivid details call or click 407-331-3600/
customerservice@promoonly.com
---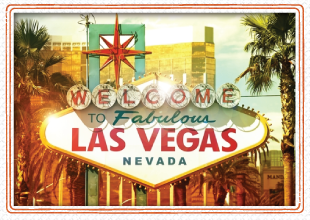 2013 Las Vegas DJ Show
Where content is king and everybody's a VIP...
It is one of the newest DJ conventions on the block, and maybe not on your radar yet, so you're excused if you overlooked last September's 3rd Annual Las Vegas Show DJ Show.
But just this once.
We're here with 9 (because you won't need 10) reasons why you'll want to start planning to attend the fastest growing and informative event in the industry next year now...
#9.
Over 35 seminars in two days -- all aimed at getting you more business
#8.
The industry's most sought-after speakers and trainers, tackling the topics that matter
#7.
The best location: The Las Vegas Convention Center is at the epicenter of everything Vegas
#6.
Premier deals & digs at host hotel, The Las Vegas Hotel & Casino
#5.
The industry's most complete Exhibit Hall. Over 70 major manufacturers on site with exclusive discounts and hands-on demos.
#4.
Hands on training classes on DMX, mixing & scratching
#3.
The hottest nighttime fun -- free with your LVDJ show badge -- at VIP Night at the world-class Marquee Night Club, located inside the opulent Cosmopolitan Hotel
#2.
A variety of admission packages starting at just $49.00
#1.
Open-bar events nightly!!!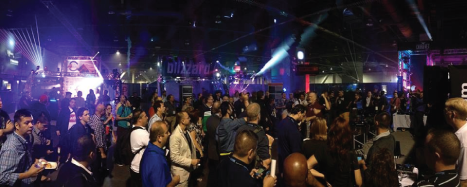 The Las Vegas DJ Show. It's Vegas. Only better.
For pics, info and REAL reviews visit
https://www.facebook.com/TheLasVegasDJShow
And stay tuned for a first look at next year's early registration deals...
---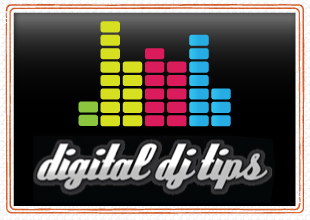 Digital DJ Tips
Why Smart DJs Play More Than One Style Of Music
About Digital DJ Tips
Digital DJ Tips helps people learn to DJ using modern digital DJ gear. With news, features interviews, reviews, show reports, and tutorials, it is one of the most-read DJ tech websites in the world, and has over 60,000 students on its paid and free DJ courses.
It's easy to fall into the single-genre trap when DJing. I'm a funky house DJ, so I play funky house. I got into dance music through dubstep, so that's the style I'm going to play. I'm a pop DJ, so I'm not going to play rock or hip hop. And so on.
That's fine to a degree, and I certainly encourage you to go with what you love. But you should also put some time into making sure you can at least play a passable multi-genre DJ set when you choose to.
Here's five reasons why:
It will expand your tastes - There's a lot of good music being made outside of your comfort zone. So don't fall into the snob-trap of thinking that only your scene, style or genre is worth your attention. Your audience may publicly admit to only liking deep house or hip-hop, but I can assure you they sing into their hairbrushes to Lady Gaga behind closed doors. Accept that good music comes from all angles and that picking the best of it for your collection, then trying to incorporate it into your DJ sets, will help you to get even the coolest people's singing and dancing before their heads say "no!" - if you do it well enough, that is.


It will expand your skills - Yup, "if you do it well enough". It's easy to feel like the hero mixing 125 BPM electro house all night. It's another matter entirely mixing house, pop, rock, hip hop, dubstep, oldies and funk (for instance), into a skilful, coherent set that wows people and keeps them on the dancefloor.


You'll get to DJ out more - I understand that you want to play raves or cool alternative bars, or private parties playing just your style to just your crowd. But so do your DJ peers,and there are never enough slots. If you can play normal bars, lounges, student hangouts, mobile or wedding gigs, all the way up to the pro gigs found in big club back rooms (where the music policy may be more open-minded) or festival sets (where "anything goes"), you'll simply get to play more.


You'll learn to read crowds better - As I said above, people are a lot less "cool" behind closed doors than they admit to; we all have our guilty musical pleasures. A good DJ can tease these tendencies out of a crowd by playing across the board and watching carefully. If you're playing EDM to an EDM crowd, you're frankly less likely to need to read your crowd well, because they've come for what they're getting. But uniting a disparate crowd into a single, throbbing mass on the dancefloor takes a lot more observation and give and take. It's more exciting, more risky, and it'll make you a better DJ


You'll get more longevity as a DJ - Your scene will die, period. I've been DJing 20 years and have seen scene after scene rise and fall. If you don't move on, you'll fade away too. But instead of jumping from sinking ship to new scene every now and then, it's much better to always be adding new music to your palette from all over the place. Sure, let a style dominate, but trying to take gigs where you can play "across the board" every now and then will keep your interest up, challenge you, and extend your career as a DJ, if only because it'll keep you fresher and having more fun than the next guy!
Are you a DJ who likes to take gigs outside of your comfort zone every now and then? What issues have you come up against when playing gigs to people who are into all different styles? Please let us know your thoughts and experiences by visiting
www.digitaldjtips.com
---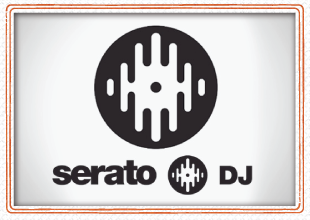 Serato DJ
®
One Serato to Rule Them All - Serato DJ 1.5 for Vinyl, CDJs & DJ Controllers...
Brace yourselves DJ Nation, because this is one of those "I remember where I was..." moments that come only every few years: Serato has just introduced vinyl and CDJ control to Serato DJ 1.5.
Says Sam Gribben, CEO of Serato: "Today's announcement is a very special day for Serato. It represents the final stage of years of planning and development. We've done a huge amount of work to re-engineer Serato DJ, to deliver a new platform, with a new but familiar look for existing Scratch Live users."
Let the jaw-dropping begin...
Trouble viewing this video? Watch it on Youtube

Our take-away...
Scratch Live's 10-year reign is being retired, and Serato DJ 1.5 will be Serato's single platform, with Serato DJ Intro being a subset derived from this feature set. This also signifies the end of the exclusive relationship between Rane and Serato, meaning that a wider range of vendors will be able to offer the DVS experience.
Buyers of the new hardware will get Serato DJ 1.5 capability with the October launch, with existing SL-2, 3, and 4 owners plus Rane Sixty One, Sixty Two, and Sixty Eight getting it after a beta test period that should deliver in February 2014.
For more info visit
http://serato.com/dj
To pick up your copy today ($129.00) jet over to the Serato Store
---

Vision + Action = Success
"Have you ever known people who just don't seem to be able to get their idea off the ground?" asks DJ Success Coach Stacy Zemon. "They're not lazy; they just don't know what to do. The problem is, they lack Vision, which makes taking action very difficult."
"Conversely, we've all seen people who have a knack for busyness. They're constantly working hard with lots of activity but never achieving meaningful results. They miss the mark in spite of their activity. You see, to be truly successful in life or business, you need Vision and Action. The two are inseparable and vital to success..."
Read More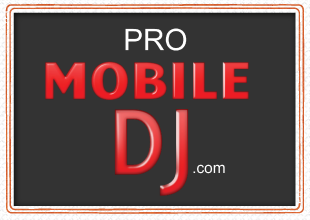 If you want to be a better DJ and run a better business then visit
ProMobileDJ.com
every day. You'll get ideas, information and advice from Stacy Zemon and her team of industry expert writers!

Disc Jockey Television:
Internet TV for DJs, by DJs.
DJvideoNetwork.com
features a growing lineup of channels including reviews of the newest products and services for DJs - sound, lighting, music mixing, and other tutorials - tips and tricks to help you become a better DJ - and lots more!
---
CHAUVET DJ Presents:
Horror, Baby!
A girls' night of fun at a Halloween party soon turns to real terror in this special presentation from CHAUVET® DJ.
Trouble viewing this video? Watch it on Youtube

---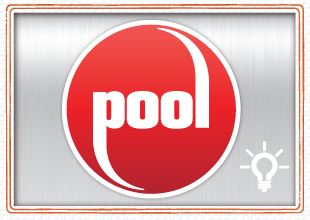 POOL Tips and Tricks
How to order previous releases via POOL.
Wondering how you can tap our vault of previously released music and music video and enjoy same day delivery? It's easy, when you know how.
1) Create an online account by going to
www.promoonly.com
and click the LOGIN button on the top right of our home page.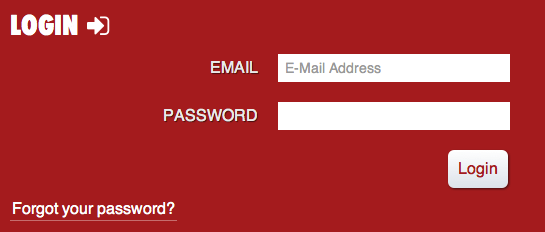 2) Enter the email address and the password you created for your POOL account...
3) If prompted for your member number, you'll find yours on your POOL welcome letter or receipt, or contact us at
customerservice@promoonly.com
or 407-331-3600.
4) Once you log in, preference our SEARCH button (it looks like a spyglass)...

5) Search for any title, artist or monthly package...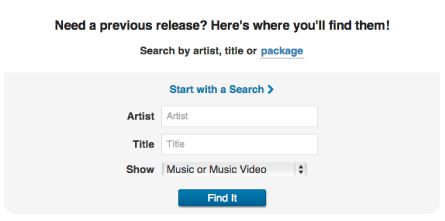 6) Pick the bundle and months you'd like, add them to your cart, input your credit card info - and done. :)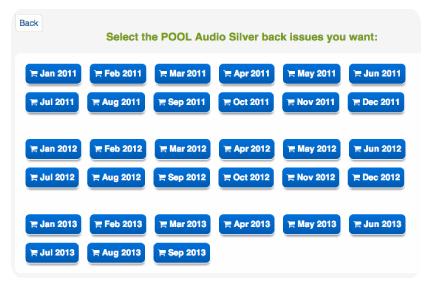 THE NOT-SO SMALL PRINT:
We leverage our label connections to get you the best prices available - prices that those who offer a la carte singles can't come close to. As a result, all past releases are available by the licensed monthly bundle or classic compilation only.
Questions about POOL? Contact support at
poolsupport@promoonly.com
or by calling 407-331-3600.
---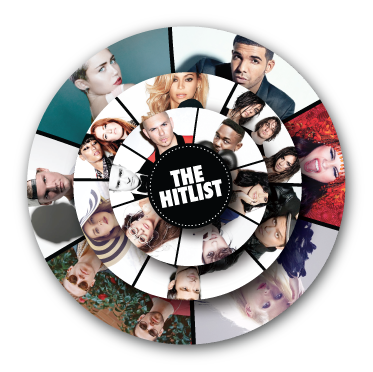 The Hitlist:
Find all the hottest Top 40, Hip-Hop, Country, Rock, Dance and Latin Hits, and where they appear on your Promo Only Series.
Browse the Current Hitlist
**EDITORS NOTE**
The current Hitlist may still be in the process of being compiled so please check back if the one shown is not the most current.
---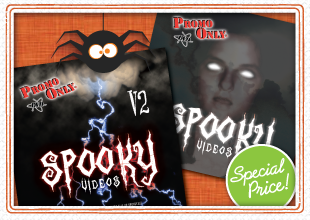 Spooktacular Offer!
Best of Spooky Video - Get 'em at this scary good price before it's too late...
Purchase both Spooky Video Vol. 1 & Vol. 2 at a
special price
for a
Limited Time
.
[click each title to view complete video listings, to order at special pricing see below]
• Best of Spooky Video Vol. 1
• Best of Spooky Video Vol. 2

Digital Download (POOL)
Order both video volumes for digital download for
$20.00
(a $30.00 Savings)
To order,
click
here.
Physical Media (Discs)
Order both Video Discs (DVD or DFF) for
$40.00
(a $40.00 savings).*
To order,
contact:
customerservice@promoonly.com
| 407-331-3600
Both Video Volumes 1 & 2 must be purchased together in either digital or physical format in order to receive special pricing.*
Offer Ends October 31st, 2013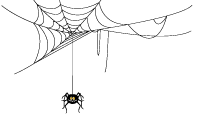 ---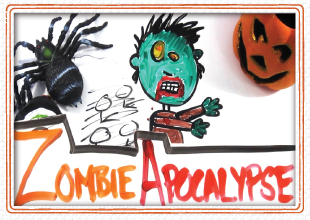 ASAP Science Presents...
Zombie Apocalypse Science
Could zombies actually exist?...
Trouble viewing this video? Watch it on Youtube
---

Are you on Facebook?
So are we. "Like" us to stay on top of the latest.
---
Got a suggestion for future issues or care to comment on our content?
Hit us up at promo@promoonly.com