---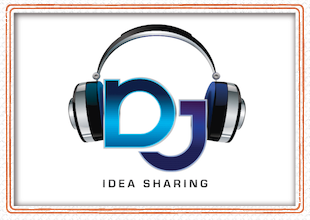 DJ Idea Sharing
Harnessing the power of synergy
If two heads are better than one, wouldn't 6000 heads be even better? That's the idea behind DJ Idea Sharing, the nation's fastest growing online DJ collaborative. And it's an idea whose time has clearly come.
"It's going incredibly well," says site-founder Mike Fernino. "One look at our Facebook wall and you'll see producers, mobile DJs, club DJs, and karaoke DJs all sharing ideas in a mutually respectful and professional manner. Every single day we like to think we're helping people improve their careers."
Watched over by 19 expert moderators, a typical day at DJ Idea Sharing sees topics range from industry news to top wedding songs to tech talk, gear talk, marketing, networking, and more as more than 6000 DJs throw their combined experience into the ring.
Synergy, apparently, has its fans.
"DJIS is a lot like being in a DJ convention all year long and being able to ask questions and share your input. Having direct access to the primary speakers at conventions and constantly being able to learn has been invaluable." - DJ Mike Schnauder
"It's a great go-to source when I have a question or want feedback." - DJ Jonathan Michael Roth
"I feel the knowledge and insight gained at DJIS from other DJs has enabled me to apply ideas that have leveraged my business into a high-demand, cutting-edge DJ production service." - DJ Marty Wood
"As large as our Facebook presence has gotten, and as grateful as we are to our many members for that, we'd also like to invite anyone looking for a more in-depth experience to visit our website, too," offers Fernino. "That's where you'll find our blog, podcasts and the ongoing education they provide, and video highlights of the exclusive coast-to-coast coverage DJIS provides of key industry events..."
Trouble viewing this video? Watch it on Youtube

"Our goal is to raise the level of professionalism within our industry," says Fernino. "It's my hope that one day, should my son decide to DJ, he'll walk into an industry where he's respected a heck of lot more than I was when I started out - and making more, too."
For more visit
DJ Idea Sharing on Facebook
And find even more at
djideasharing.com
NEW! The DJ Idea Sharing Group Deal,
a buyer's club that uses the power of numbers to get its members discounts on a variety of services and gear.
For more info contact
ben@nlfxpro.com
---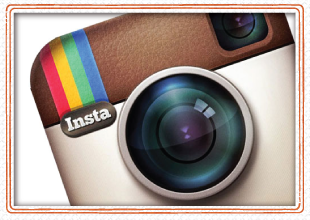 Instagram
Follow us. And win.
Instagram, for those of you too mired in the complexity that has become Facebook to notice, is now officially the fastest growing photo-sharing, video sharing, social-networking site in the world. It's where the cool kids play: simple, stylish and fun. And it's about to get even better.
Follow us via Instagram
@PromoOnlyInc
and you could win a wide variety of promotional items from labels, gear from manufacturers, and Promo Only products. We will be posting shots up from NAMM, Mobile Beat, DJ Expo, the Las Vegas DJ Show and many more events in search of the hottest new gear. Follow us and you could win prizes -- lots of prizes.
Those who follow our photo-safari and like our pics stand a better-than-good chance of having their name drawn, at random, at any time.
Instagram: Keep an eye on us as we keep an eye on the latest in all things DJ.
Follow Promo Only on Instagram today!
instagram.com/promoonlyinc
The fine print: No purchase necessary. Must be a US resident, 18 years old or older, and a pro DJ or entertainment venue to qualify. Winners will be notified by via tagged post on Instagram and will have 30-days to redeem their prize. Prizes cannot be exchanged for cash, other prizes or products; you get what you get; it's free; you're welcome.
---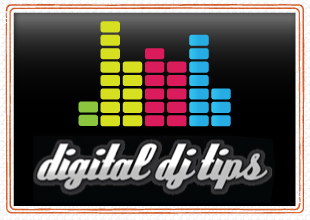 Digital DJ Tips
What you'll need to pack for your first club gig...
About Digital DJ Tips
Digital DJ Tips helps people learn to DJ using modern digital DJ gear. With news, features interviews, reviews, show reports, and tutorials, it is one of the most-read DJ tech websites in the world, and has over 60,000 students on its paid and free DJ courses.
Digital DJ Tips reader
Royal T
writes: "We all know to take the obvious to mobile gigs with us (controller, headphones, leads, laptop etc), but I was wondering what else is expected for a club DJ to have with him? I don't want to turn up at my first big show and not have something you're expected to have."
Digital DJ Tips says:
Great question. It's a tale I tell a lot. I turned up at my first gig with no headphones because I thought they were supplied! That's how little I knew about how things work.
OK, so as a digital DJ, you need to have everything with you needed to set up your gear how you want it, and only expect the club to provide you with a power socket and a spare channel on their club mixer to plug into. That means you'll be taking - as well as the obvious items you mentioned - a laptop stand, the correct leads to plug from your controller to RCA-ins on the club mixer, power cables for your laptop and controller, and crucially, some kind of fallback if your laptop should crash (a few CDs or even a mix on your iPhone or iPod, plus the lead to patch it into your controller or the club's mixing desk).
Other items I always have include: a flashlight (for getting behind mixers to plug stuff in and out); a small pad and pen; business cards; a camera with a decent flash; and something to eat: Being able to stave off hunger and irritability half-way through a long set is a smart move. I always have spare leads and a spare headphones adaptor, too.
Some DJs even carry a "redundant" laptop, ready to take over should their main laptop fail, but that's a step too far for me. You'll have to work out how high the stakes at your gig are before deciding if it's worth doing this; most DJs don't.
I want to throw this one over to our readers. What do you take with you to gigs apart from the obvious stuff? Anything that's got you out of jail that you were grateful to have with you? Or have you forgotten something essential that ruined your gig? Please share you thoughts and experiences in the comments at
digitaldjtips.com
Are you a DJ who likes to take gigs outside of your comfort zone every now and then? What issues have you come up against when playing gigs to people who are into all different styles? Please let us know your thoughts and experiences by visiting
www.digitaldjtips.com
---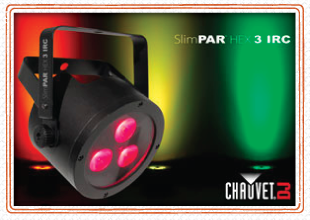 Chauvet's SlimPAR™ Hex 3 IRC
®
Floor to truss lighting solutions.
Whether you're rigging lights for a concert or looking to add some bling to your rig on a budget, the Chauvet SlimPAR HEX 3 IRC LED par fixture delivers a complete lighting solution in one very small, very affordable package.
Packing three powerful 6-in-1 LEDs (red, green, blue, amber, white, and ultraviolet), the SlimPAR can easily match any color gel you can get your hands on. Full DMX control makes operation easy, but onboard controls or an optional IRC remote control will let you access basic mixing and automated program modes, without a DMX controller.
Trouble viewing this video? Watch it on Youtube

Features at a Glance:
Low-profile LED Par that's perfect for theater and video applications as well as lighting rigs
3 LEDs featuring 6-in-1 LED technology generate a broad spectrum of colors and achieve natural looking color temperatures
Multiple control options include DMX, master/slave and sound-active mode
Access static colors and automated programs from the back panel or via an optional IRC remote
Achieve smooth LED fading with built-in dimming curves
Save time running cables and extension cords by power linking multiple units
Sit-flat housing design hugs the floor and features power and DMX outlets on the side of the unit
Our take-away...
The Chauvet SlimPAR HEX 3 IRC serves up an impressive and extensive range of color and color temperature that can take you from filmset to nightclub without taking you to the cleaners.
MSRP: $239.99. Street price: $159.99.
For more info visit
www.chauvetlighting.com
---

Email Marketing Tips for the Holidays
"The holiday season represents a unique time of the year for savvy DJ marketers. Whether online or offline, the consumer audience is at its peak during this time" say's DJ Success Coach Stacy Zemon. "People are ready to shop, shop, shop - and that includes hiring a mobile entertainer for their company parties."
Don't miss this opportunity to reach potential clients while they are hot! Be sure that you are taking full advantage of this holiday season by taking note of the following e-mail marketing tips for the holidays.
Offer special holiday coupons or do a widespread promotion across your entire to clients list. Coupons can be given in response to Thanksgiving, Christmas, Hannukah, Kwanza, or the New Year..."
Read More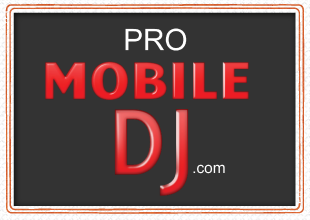 If you want to be a better DJ and run a better business then visit
ProMobileDJ.com
every day. You'll get ideas, information and advice from Stacy Zemon and her team of industry expert writers!

Disc Jockey Television:
Internet TV for DJs, by DJs.
DJvideoNetwork.com
features a growing lineup of channels including reviews of the newest products and services for DJs - sound, lighting, music mixing, and other tutorials - tips and tricks to help you become a better DJ - and lots more!
---
The Creators Project Presents: Box
Box
explores the synthesis of real and digital space through projection-mapping on moving surfaces. The short film documents a live performance, captured entirely in camera.
Trouble viewing this video? Watch it on Youtube

---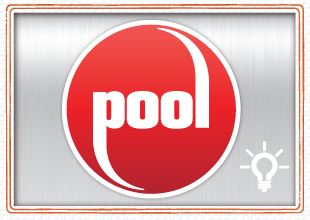 POOL Tips and Tricks
POOL Video Silver
Did you know that POOL Video Silver lets you add a bonus folder that brings you more of what you play most - at no extra charge?
Most clubs and DJs add Urban Video (clean and explicit hip-hop) or our Club Video (the newest Electronic Dance releases) to round out their collection with more danceable releases; but you can just as easily add Latin, Country, Rock or Alternative.
If you have a night or a few hours each night where you don't have a DJ onsite, you might consider our pre-mixed Dance Mix Video selection and the non-stop dance music it offers.
Many of the additional folders will also bring you a handful of "new" classics each month.
Silver lets you take your pick, and change your pick, as needed.
Questions about POOL? Contact support at
poolsupport@promoonly.com
or by calling 407-331-3600.
---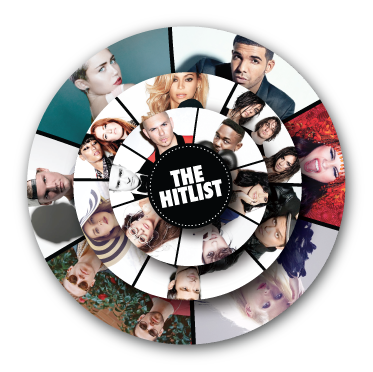 The Hitlist:
Find all the hottest Top 40, Hip-Hop, Country, Rock, Dance and Latin Hits, and where they appear on your Promo Only Series.
Browse the Current Hitlist
**EDITORS NOTE**
The current Hitlist may still be in the process of being compiled so please check back if the one shown is not the most current.
---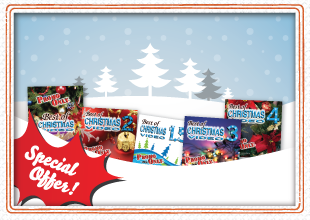 New! Announcing Best of Christmas Volumes 3 & 4
And a holiday special sure to sleigh you...
This season enjoy the industry's most complete collection of essential holiday favorites, both classic and new, at
unprecedented holiday prices
for a
limited time
.
[click each title to view complete video listings, to order at special pricing see below]

• Best of Christmas Video Vol. 1
• Best of Christmas Video Vol. 1.5
• Best of Christmas Video Vol. 2
• Best of Christmas Video Vol. 3
• Best of Christmas Video Vol. 4

Digital Download (POOL)
Order video volumes 3 and 4 for digital download for
$40.00
(a $10.00 Savings).*
Or Save EVEN MORE...
Order
all 5 video volumes
for digital download for
$50.00
(a $75.00 Savings).**
To order,
click
here.

Physical Media (Discs)
Order video volumes 3 and 4 in Disc format (DVD/DFF) for
$50.00
(a $30.00 Savings).*
Or Save EVEN MORE...
Order all 5 Video Discs (DVD/DFF) for $100.00 (a $100.00 savings).**

To order, contact: customerservice@promoonly.com | 407-331-3600
Both video volumes 3 & 4 must be purchased together in either digital or physical format in order to receive special pricing.*

All 5 Video Volumes must be purchased together in either digital or physical format in order to receive special pricing.**


Offer Ends December 31st, 2013



---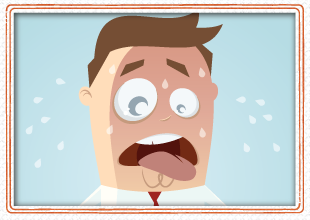 ASAP Science Presents...
Can Stress Kill You?
Let's face it, we are under tremendous amounts of stress these days. Much of our stress can be contributed to massive amounts of media and technology we consume, and now with the holidays fast approaching our stress levels can become dangerously high. Watch the video to learn more about the dangers of too much stress, and how to overcome it...
Trouble viewing this video? Watch it on Youtube
---



Follow us to stay on top of the latest...
---
Got a suggestion for future issues or care to comment on our content?
Hit us up at promo@promoonly.com