---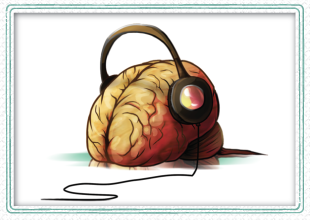 Your Brain on Music
When a friend tells you that a new song is dope, he's not exaggerating. There's new evidence to support what every DJ has always known - whether you're rocking to Kaskade in the car or Bach in the bedroom, the magic that happens between the headphones is as mood-altering and addictive as any drug.
For the proof, we go to Valorie Salimpoor, a doctoral student at Canada's renowned McGill University, who credits a drive to clear her head and the soaring violin of Brahms's Hungarian Dance No. 5 wafting from her car radio as the inspiration for her ground-breaking study.
"This piece of music came on, and something just happened," Salimpoor recalls. "I just felt this rush of emotion come through me. It was so intense." Intrigued by her response, Salimpoor fashioned a study in which participants listened to the first 30 seconds of 60 unfamiliar songs. To create her playlist, she first looked at the songs and artists that showed up on the volunteers' surveys, and plugged them into musical recommendation programs, such as Pandora and iTunes, to find similar less well-known selections. Ultimately Salimpoor brain-mapped 19 volunteers who had indicated similar preferences, mostly electronic and indie music. "In Montreal there's a big indie scene," she says.
To quantify how much they liked the music, participants were given the chance to buy the full version of each song - with their own money - using a computer program resembling iTunes. The program was set up as an auction, so participants could choose how much they were willing to spend on the song, with bids ranging from $0 to $2.
Those artists whose tunes were purchased can thank an area of the brain called the nucleus accumbens, known to play a pivotal role in reward, pleasure, laughter, aggression and addiction. The more activity in the nucleus accumbens, the more money study participants said they were willing to spend on a particular song.
"This was an indicator that some sort of reward-related expectations were met or surpassed," says Salimpoor.
Acting as the nucleus accumbens' faithful sidekick, and equally involved in the experience of music, is the superior temporal gyrus, an area of the brain shaped by the type of music a person listens to over a lifetime. The study suggests that when you hear new music, your brain flips through this library, building expectations from templates of music heard before. If those predictions are confirmed or pleasantly subverted, you may find yourself loving - and buying - that new tune.
"We can look at music as an intellectual reward," Salimpoor concludes, adding, "It's essentially pattern recognition, and this is something humans are very good at." You can listen to the clips that the researchers used in the study
here.
And read more about the study
here.
---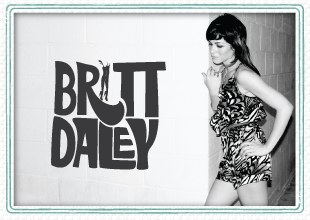 Britt Daley: She's Doing It.
And so can YOU.
5 Success Strategies for the DIY-er
In two short years, indie artist Britt Daley has shared the stage with Kevin Barnes (of Montreal), VHS Or Beta, Ying Yang Twins, ANR, Surfer Blood, and Yacht (to name few); teamed up with EDM producer Bill Hamel to co-write Carmen Electra's 2013 hit single,
I Like It Loud
; is breaking ground on her first full-length album; and made quite possibly the best chocolate chip cookies we've ever tasted.
She does it all (including the graphic art you enjoy with every issue of this newsletter) and does it well. So well, and with such passion, savvy and focus, that we couldn't help but ask Britt to share a few of the success strategies that have brought her so far so fast...
5 Tips for the Independent Artist...
ESTABLISH YOUR BRAND AND BE AWARE OF IT
"What style is your music? Who can I compare you to? Who could you open for? Be prepared to answer," says Britt."Don't expect anyone to get involved with your project if they don't know how to market and book you. How can you build a viable brand if you're not sure what you're selling? I hear this all the time from fellow musicians, "Well, I'm super eclectic..." or "I don't think I sound like anyone." Right. You shouldn't sound exactly like anyone else, but please give us a frame of reference. As a developing artist you will continue to define your sound, in fact I'm in the process of doing that myself, but I'm still able to answer those questions as my sound evolves.


ACTIVELY ENGAGE IN SOCIAL NETWORKING - THE RIGHT WAY
There are so many FREE resources to utilize. Aside from Facebook and Twitter, there are tons of music-centric sites like Soundcloud, Reverbnation, Sonicbids, the list goes on and on - and it can be overwhelming.

DON'T sign up for more than you can realistically manage. It's not a good look if a fan, or God forbid, an industry rep comes across the Facebook page you haven't updated since last July.
DO try new platforms and use them to stay relevant to your fan base. If you're an artist that appeals to teens/tweens you may want to look beyond Facebook, as many young people are shifting away from the social network giant.
DON'T make your profile sound like some PR guy manages it. Your followers want to get to know YOU, and what you're about.
DO be accessible, active and engaging. The goal is to gain fans that will support your career for the long run.



CREATE VIDEOS
"This is an area I need to get better at," Britt admits. "YouTube is becoming the main source of music content on the web. Let's face it, most of us would rather watch a video then stare at a sound wave". So with that in mind -- work on creating video content to further engage your listeners. Videos have way more potential of going viral, even Billboard has caught on, recently adding YouTube plays to their chart system.


THINK BEYOND SELLING MUSIC DOWNLOADS


PLAY LIVE - It's important to get real experience in front of a live audience, not only for exposure but it gives you the opportunity to get face time with people, grow your local and regional fan base, and sell MERCH. Think beyond T-shirts, and come up with creative and inexpensive items with a personal touch that your fans will want to purchase.




PUT IN THE WORK!
"Being an artist is a full-time gig," says Britt. "No one is going to do the work for you, and even if a manager or agent comes along, don't think the work load will lighten up - it's the exact opposite. They will not manage your website or Twitter account, and they are certainly NOT going to write, record, or rehearse your songs for you." It's up to you to hone your craft and hustle. Set realistic goals and stop focusing on 'getting signed'; focus instead on taking your career to the next level on your own. There are lots of artists enjoying lucrative careers without help from a label. Macklemore is an amazing example of this new class of Indie artists and they seem so much cooler, in my opinion."
(All tracks available for Download on Soundcloud or POOL)
Singles (Solo Releases)
Anything But
Escape (Available On POOL)
Lilly (JB Remix) (stream only)

Follow Britt...
http://brittdaley.com
Facebook
@thebrittdaley
Features/Collaborations
I Like It Loud (Carmen Electra Ft. Bill Hamel) (Available On POOL)
You Had It So Good (Winston Wolfe Ft. Britt Daley)


---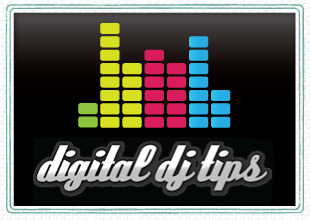 Digital DJ Tips
The DJ Guide to Amps and Speakers...
Editor's note:
This month we welcome Phil Morse and the experts at
DigitalDJTips.com
aboard for an in-depth update on the two major components of any PA system: amplifiers and speakers.
About Digital DJ Tips
Digital DJ Tips helps people learn to DJ using modern digital DJ gear. With news, features interviews, reviews, show reports, and tutorials, it is one of the most-read DJ tech websites in the world, and has over 60,000 students on its paid and free DJ courses.
Amplifiers 101 Simply put, an amplifier (or "amp") is required to get the line-output signal of your mixer or DJ controller to a level where it can drive your speakers at the volume you need.
In choosing your amp, it's vital not only that the amplifier you choose has sufficient power (say 500W), but that your speakers can handle that amount of power. If you have a 500W amp but your speakers can only handle 250W, they will die on you rather soon. So I always recommend shopping for amplifier and speakers together. Alternatively, you could go for active speakers. These have the power amplifier built in and the manufacturer has already done the job of matching the amplifier(s) to the speaker(s), so you don't have to worry about it.
Keep in mind that a PA amplifier is very different from a hi-fi amplifier: Power amplifiers are made so they can handle their maximum power output for long periods of time. They often have serious heat sinks and fans that can sound loud in the store, but remember that you'll be playing in front of 100 people at a decent volume and trust me: You won't hear the fans.
In looking at the basic specifications of the amplifier, pay particular attention to the temperatures it can operate within. Even in climate controlled rooms it can get quite hot and you do not want your amp to fry, so be sure to consider whether the amp you're looking at can operate under such conditions. I would always advise to get amps with protective circuits. These should cover thermal protection (so the amp will shut down rather than die if it gets too hot), and short circuit protection (in a hectic set-up, a short circuit can always happen, and again you do not want your amp to die from it).
Finally, take good care that you buy a decent amplifier. The worst thing that can happen is that you buy a cheap amp that can't handle the heat and its thermal protection keeps cutting out every five minutes. This will drive you crazy, trust me - I know this from experience. For a look at the latest speakers,
keep reading
...
---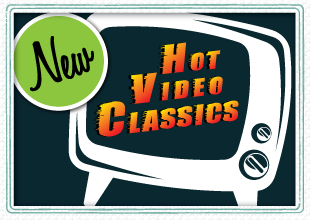 NEW on POOL!
Hot Video Classics & Specialty Releases!
You can have it fast, cheap, or good -- pick any two, so the old saying goes: good service cheap won't be fast; good service fast won't be cheap; fast service cheap won't be good.
We couldn't disagree more. And our new POOL Hot Video Classics and Specialty Releases prove it.
Upsampled to HD 720p (widescreen), delivered to your computer within hours (not days!) of ordering, and available at $25.00 per volume, POOL Classics give you same-day access to decades of must-have hits, remastered to our state-of-the-art standards, at prices that are positively retro.
You
CAN
have it all.
To view our complete library of Classics
click here.
To place your order call
407-331-3600
or
click here.
---

Wedding Venue LED Uplighting
Create an elegant mood for Wedding Receptions
DJ Success Coach Stacy Zemon joins us again this month with an enLIGHTening tip: "Mobile DJ business owners who are seeking a dramatic and cost-effective way to create an elegant mood for a wedding reception need look no further than LED uplighting."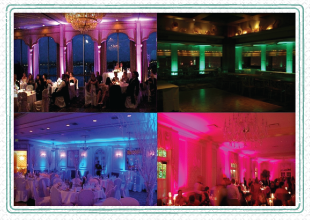 According to Pro Mobile DJs' Wedding Wizard, Alan Dodson: "As the manufacturing of LED lighting fixtures continues to evolve, more and more options are now available to us for creating truly unforgettable room décor.
Far too many DJs just put lights in a room without thought to what is required to create the proper effect. The two biggest mistakes are not enough lighting to properly do the job, and failing to do a room design for the lighting."
[Read More]
Visit
ProMobileDJ.com
for ideas, information and advice from industry experts that can better your business and income!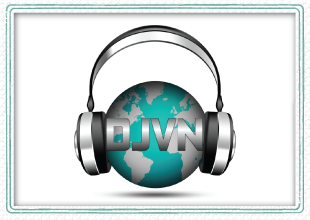 Disc Jockey Video Network:
Internet TV for DJs, by DJs.
DJvideoNetwork.com
is a website for DJs featuring gear reviews, tutorials, contests, tips, and more.
---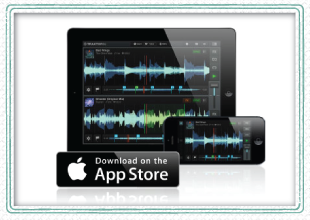 Traktor DJ for iPad
®
Touch the Groove.
There's certainly been no lack of DJ apps targeted at iPad users. And from Algoriddim's djay to Numark's iDJ, there's a lot that many companies have gotten right. What remains to be seen is who will be the first to offer a full-featured app that a pro or even serious hobbyist will want to use. Native Instruments claims first dibs on that distinction with the introduction of Traktor DJ for the iPad.
For those familiar with Traktor, Traktor DJ is going to look and feel very familiar; its features are identical with Traktor in every meaningful way. Any areas where it might stray are concessions to the touchscreen interface, and they're done exceptionally well.
No, you're not going to want to play a live gig with a headphone splitter as your only sound output. Native Instruments knows this and has ingeniously utilized Apple's own Camera Connection Kit to turn the iPad into something more than just a place to park a companion app. Via the kit, you can hook your iPad into one of NI's top-flight Audio series USB sound cards and have full control from within the Traktor DJ app.
Scoff all you want at the notion of walking into a gig with a sound card and an iPad, but the iPad, with its integration of touch, brings back that tactile response that so many of us sorely miss. No, it doesn't feel like a record. Nothing will. But there's definitely a lot to be said for controlling music with your fingertips instead of a mouse click or buttons on a MIDI pad.
Priced at $20, it's in line with many other music apps that are available on the App Store. This one just happens to be better than most.
For detailed info visit
native-instruments.com
---
"I Believe I Can Fly" The Sloth Edition
Adorable Sloth video brings new meaning to R Kelly's hit...
---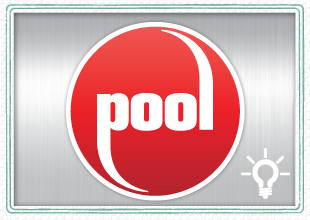 POOL Tips and Tricks
How to remove POOL 2.3 after upgrading to 2.4
Sometimes more isn't better: If you've recently upgraded to version 2.4 without uninstalling 2.3, you may find that having two versions of POOL on your 'puter is causing problems.
We've got the easy fix this month, courtesy of POOL Support Manager Nick Cocoran.


Remember: We make POOL better together. We need your feedback - good and bad. Got a suggestion on how we can improve POOL? Our POOL support team is available Monday - Friday from 8:00am-7:00pm ET
---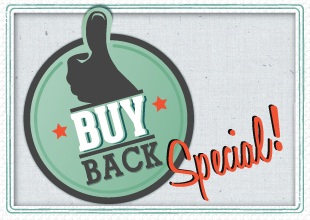 Got discs? Get downloads.
Announcing our Buyback Plan!
Sitting on a stack of previously purchased Classics? Here's your chance to clean up - literally.
Send us those dusty old Classic and Specialty DVDs cluttering up your man-cave and you can download the equivalent HD release for $5.00.
The Rules of Exchangement:
Contact us for a return authorization code (codes will be issued only for discs previously purchased from Promo Only).
Include the authorization code when you send your discs back to us, "signature required".
Provide a credit card to cover the $5.00 per disc exchange fee.
Kick back - you'll have the time and room to do it.
So swap. Don't rip. Your wallet, watch and wife will thank you.
For complete details contact
customerservice@promoonly.com
---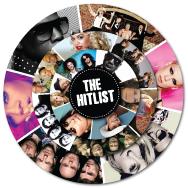 The Hitlist:
Find all the hottest Top 40, Hip-Hop, Country, Rock, Dance and Latin Hits, and where they appear on your Promo Only Series.
Browse the Current Hitlist
**EDITORS NOTE**
The current Hitlist may still be in the process of being compiled so please check back if the one shown is not the most current.
---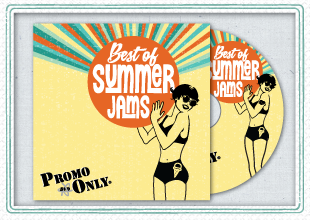 NEW!
Best of Summer Jams
Put the beach in reach!
Our new
Best of Summer Jams
provides an endless summer of sun, fun and good vibrations sure to make you the Big Kahuna at any event, wet or dry.
Tracklistings Include:
Summertime - DJ Jazzy Jeff & The Fresh Prince
California Girls - David Lee Roth
Water - Brad Paisley
From The Clouds - Jack Johnson
Summertime Summertime - Corina
Jammin' - Bob Marley
Surfin' USA - The Beach Boys
All Summer Long - Kid Rock
... and MORE!
For the complete tracklisting Click Here
Available today on DVD and MPEG4 data disc for $40.00 per copy.

Available as HD MPEG4 (720p widescreen) via POOL for $25.00.


To place your order call 407-331-3600 or Click Here!
---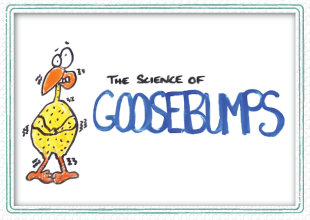 The Science of...
Goosebumps and Music Chills
Whether you're cold, scared, or listening to some great music, you've likely experienced goosebumps at some point in your life. But what causes this experience? Watch the video to find out!
---

Are you on Facebook?
So are we. "Like" us to stay on top of the latest.
---
Got a suggestion for future issues or care to comment on our content?
Hit us up at promo@promoonly.com