---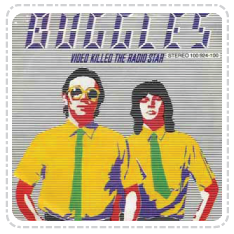 Don't be History...
How music video has changed the music industry (and how you can profit from it)
August 1st, 1981: The Buggles sang "pictures came and broke her heart" as MTV announced "Video Killed the Radio Star". Millions respond by spending hours on the couch; the sales of Doritos soar.

February 22nd, 2013: All official videos on YouTube and Vevo become an integral part of Billboard's Hot 100 chart. Viral video "Harlem Shake" is sent soaring to the top of the pop charts; Justin Bieber's "Baby" is no longer YouTube's Most Hated Video.

Two pivotal days in music history that, like it or not, have twice signaled a sea change in how music is reaching the masses: the whole world is watching.
Will video kill the Audio DJ? Not on our watch. We're here this month to update a few stale myths and show you how you can start up-selling your services as an in-demand VJ tomorrow. And the day after.
Myth #1: They don't make a video for every song.
They do, actually, make a video for every major release. In fact, most labels now have their own YouTube channels and typically service the video first.
Myth #2: Playing video is complicated.
Phfft. If you can spin digital audio, you can spin digital video. A file is a file; your computer and controller won't know the difference.
Myth #3: Video files are HUGE!
So is your terabyte hard drive, which is perfectly prepared to hold upwards of 4500 HD videos.
Myth #4: My customers don't WANT (or WON'T PAY) for video.
Maybe not. Yet. Show them what they're missing. Book an audio gig, at audio prices. Throw in a few videos. Watch the response and be prepared to play more videos. Pass out a few cards and book that next gig at video prices. Repeat as often as necessary.
Myth #5: Hard drives crash!
Okay, this one's true -- which is why we service you with DRM-free files that can be transferred onto a backup hard drive and Cloud your videos securely on our servers to provide the ultimate failsafe back-up.
Myth #6: Video is expensive!
Not so much. In fact, video has never been more affordable. Our Video Silver and Video Gold plans each bring you daily HD Video, HD Video Intro Edits and HD Video Classics - over 250 new videos a month minimum -- for less than most DJs make an hour.And require no long-term commitment. As for gear, you might be surprised to find your current software already supports MPEG4 video files, or, if not, how affordable a plug-in upgrade can be. Sell that old disco ball and pinspots, buy a couple of flat-screens and congratulations - you're a VJ.
VIDEO.
It's how music happens today. Just ask the 655 million who YT'd Jennifer Lopez's "On The Floor". Or the 838 million who peeped Justin Bieber's "Baby". Or the 1.4 billion who lassoed Psy's "Gangnam Style".
For more info, or to arrange a test drive of POOL Video, contact:
407-331-3600 or customerservice@promoonly.com
---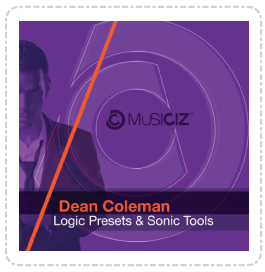 Dean Coleman Presents
Logic 9 Presets and Sonic Tools
THE one-stop production shop for Logic 9 users!
You may not know the name but you know his work: Madonna, Justin Timberlake, Chris Cornell, Annie Lennox, MIA, Timbaland, and Beyonce are just a few of the artists who have benefited from Dean Coleman's production skills, as has Dean himself, whose countless original productions and remixes have earned him top spots on Beatport's USA chart and a Grammy nomination for best remixed recording (2007's "I Want You").
Ask Dean what he's proudest of?
"Being able to share what I've learned. A lot of people are great at creating music, but putting it all together and making it sound good takes training, dedication and years to learn. A lot of people get frustrated with that, to the point of never finishing what they start. My goal is to offer packs that will allow them to focus on the creative side without having to worry if the kick drum sounds good or if the bass line's off or the final mix isn't clean and full - I've put everything I know about remixing in these packs; there's never been packages like these."
In our opinion...There's never been a pack that even comes close...
Features include:
Over 300 preset synth & plugin combinations


Includes Bus Combination Channel Strips for FX and Mix groups, Track Channel Strips for every sonic genre, as well as Master Bus Preset Combinations to give that final punch to your mix.


26 Separate Instrument Preset Combinations with FX, mix ready to put into your latest original, remix, mashup, and just about any project you are working on.


Over 150 separate solo EQ and Compressor settings and tools broken down by sound type (kick, snare, bass, synths, vocals, tools) to finish off and even rescue your track if needed


Easy to follow templates that show off Logic's powerful built-in arpeggiator; instructions on how to stack multiple instruments and play them from 1 controller track; a how-to on using Logic's Ultra beat as an FX Processing Animal; and, as an added bonus, an ESX Drum kit with Mastered Kicks and Snares to get you well on your way!
Your package arrives with templates and video instructions on how to get started (a BIG plus for budding producers). And it's available for a reasonable
$29.95.
For more information and to get the pack, click
here
Special Note - Requires Logic 9 and its additional content to be pre-installed.*
---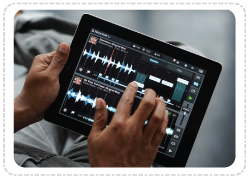 Traktor DJ: Pro App for iPad
®
Pro App for iPad
Get in Touch
Traktor DJ
hits the ground running this month as a full-featured two-deck version of Traktor Pro that does essentially everything the desktop program can - with one seismic difference: touch control.
Using familiar iPad gestures like pinch and swipe, Traktor DJ makes it a breeze to surf and scrub a waveform; set cue points and loops; and even slice the waveform and trigger samples - all locked to tempo grid - with a few simple gestures.
Highlights:
Two waveform-based decks
Two channels, each with 3-band EQ and filter section
Eight Traktor effects - all redesigned from the ground up for iPad touch-based control
Waveform manipulation, looping, scratching, cueing
Full library features
Two-way sync - all your library files and cue points can be shuttled back and forth, so any track loops made on the move can be seamlessly exported to your laptop for live performance and vice versa.
Traktor DJ is available today from the Apple Store for $19.99 (Beach, limo and adoring fans not included).
---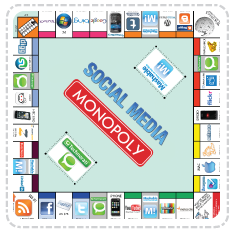 ProMobileDJ.com's Stacy Zemon Presents...
Business Benefits of Social Networks
"Using social media has become a critical component of every DJ company's search engine rankings to engage existing and potential clients", says DJ Success Coach Stacy Zemon. "Social Media connections have great value, so I recommend spending less time sharing commentary on politics, gun control, etc..., and spending more time on activities that will positively impact your business."
Promoting your DJ service's website via a personal Google+ network to friends, relatives, and colleagues, and generating +1 votes can boost your site's Google search ranking by nearly 15 percent.
Facebook is the reigning king of social networks. Your network of friends can prove to be your biggest (and easiest) network of potential client-ambassadors because they're people who already know, trust, and view content you share through Facebook.
Pinterest is probably the most underused venue for sharing content and increasing online exposure, and many DJ business owners don't realize that it's one of the simplest social networks to get started with.
[Read More]
Visit
ProMobileDJ.com
for ideas, information and advice from industry experts that can better your business and income!
Disc Jockey Video Network: Internet TV for DJs, by DJs.
DJvideoNetwork.com
is a website for DJs featuring gear reviews, tutorials, contests, tips, and more.
---
Kids React to Harlem Shake...
Stern WARNING to all potential "Harlem Shake" video makers at 6 minutes in...
---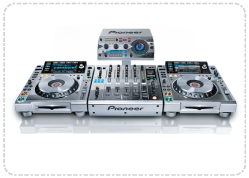 The Pioneer Platinum Collection
Pimp Your Ride
With its platinum chrome top panels, blue and white LEDs, and bling to spare, it's easy to overlook the fact that Pioneer has combined some serious gear into one unique package.
Consisting of Pioneer's renowned CDJ-2000 nexus multiplayer, DJM-900 nexus mixer and RMX-1000 Remix Station, The Platinum Edition puts a limited-edition stamp on your unique remix style, aurally and visually, without scrimping on what's under the hood.
The Platinum Edition models have a limited run of 4,000 units for the CDJ-2000 nexus, 2,000 units for the DJM-900 nexus, and 2,000 units for the RMX-1000 and is available only at Pioneer DJ authorized retailers (worldwide). All components feature an ultra-sleek mirror chrome finish, each with a distinctive plaque engraved with the production run and serial number to indicate its authenticity.
Suggested retail price of $8,499. A little web-surfing should bring that down to just under $8k.
For more info go straight to the source by clicking
here.
---
POOL Tips and Tricks
Did you know that the POOL
Preferences
tab featured in your POOL downloaded manager leaves it all up to you?
Want to rearrange your ID3 tags? Or filter out any unwanted singles, Explicit Edits or genres? Or download our monthly releases in one easy to find and familiar folder? Or redirect your downloads to a different folder or drive?
Preferences
makes it easy: Make a change you need, whenever you need, and save it by clicking on the
"Apply All Preferences"
button.
It's your POOL. Own it.
Remember: We make POOL better together. We need your feedback - good and bad. Got a suggestion on how we can improve POOL? Our POOL support team is available Monday - Friday from 8:00am-7:00pm ET to listen!
---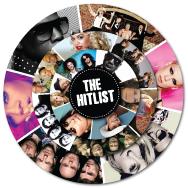 The Hitlist:
Find all the hottest Top 40, Hip-Hop, Country, Rock, Dance and Latin Hits, and where they appear on your Promo Only Series.
Browse the Current Hitlist
**EDITORS NOTE**
The current Hitlist may still be in the process of being compiled so please check back if the one shown is not the most current.
---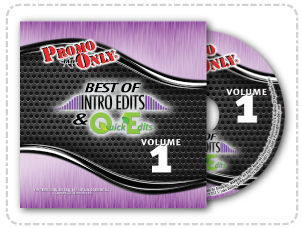 NEW! Best of Intro Edits & Quick Edits
Two great ways to mix in one!
Beat-mixing video with impact has never been easier, thanks to the one-two punch our 32-beat Intro Edits and Quick Edits provide. Lead with the high-energy build of an Intro Edit, follow up with flurry of Quick Edits and you've got the ingredients of a knockout set - every time.
Best of all - these classic dance floor faves can be played with or without the video with any software that supports MPEG4 (Hello Virtual DJ and Serato users!).
Tracklistings Include:
Party Rock Anthem - LMFAO
Raise Your Glass - Pink
The Time (Dirty Bit) - The Black Eyed Peas
Le7els - Avicci (PO Skrillex Edits)
DJ Got Us Falling In Love - Usher ft. Pitbull
Rolling In The Deep - Adele
and MORE!
For the complete track listing Click Here
Available today on DVD and MPEG4 data disc for $40.00 per copy.
To place your order contact us at 407-331-3600 / customerservice@promoonly.com
---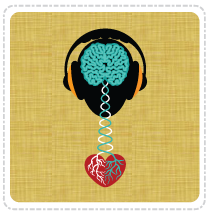 The Scientific Power of Music
Whether it's Mozart, Joni Mitchell, Adele, or newcomers like Frank Ocean, MUSIC is POWERFUL and has existed in all cultures throuought history, but why do humans find music so addictive and pleasurable?
---

Are you on Facebook?
So are we. "Like" us to stay on top of the latest.
---
Got a suggestion for future issues or care to comment on our content?
Hit us up at promo@promoonly.com