---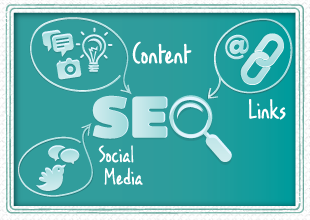 SEO: Is it for YOU?
YES.
You can have the best looking DJ website in the world and no one will know it if it's not optimized to drive online traffic your way. Nowadays, the most valuable traffic comes from search engines like Google, Yahoo! and Bing, which is why search engine optimization (SEO) has become THE buzzword in online marketing technique. Optimize the visibility of your website on the major search engines and the results can bring bumper-to-bumper results.
Why do it yourself? It's estimated that 80% of SEO businesses are 100% scam. You need to understand the basics of SEO so that you can either create a search-engine friendly web site yourself or find a firm that knows what it's doing.
What You Need to Know About SEO
Search engines thrive by matching people and pages. To accomplish this they must understand what webpages are about so that they can make solid recommendations -- the search results you see after you enter a query. Like any other expert, search engines gain your trust by giving you the best answers to your question.
How is that connection made? Through keywords. Search engines strive to match the words people are searching for with the words on webpages. For example, if you look up "Taylor Lautner llama" the search engine will hunt for pages that use the phrase "Taylor Lautner llama."
How to Use Keywords
When the search engines look at your pages, you can in effect tell them exactly what it's all about with a few well chosen words. Let's say you're optimizing for the phrase
best wedding DJ service
. Here are a few tips for where to place this text:
Your pages filename and path - the URL - is prime real estate. Get keywords in there. You might try something like this: http://www.yourdomain.com/best_wedding_DJ_service/


The page's <TITLE><TITLE> tags are also very important. You should make sure you include keywords like this: <TITLE>Your company's name - Welcome to the party of your life: Your Wedding Reception!</TITLE>


The description tag is important, though not always for search-results placement. Google says it doesn't use the tag to help rank your page; however, the tag will often appear in the search results page, so make sure that it contains good keywords, and always remember that it's a sales pitch to encourage searchers to click your link rather than someone else's. For instance: <META NAME="description" CONTENT=" Providing quality wedding receptions and special events at affordable prices.">


Headings on your pages are valuable, too. They should contain well chosen keywords and should be formatted in a manner that tells the search engines that they actually are headings; use heading tags. Use an <H1> tag, being the most important tag, at the top and then use <H2> and <H3> tags lower on the page in order of importance.


Wherever possible, use text links. Search engines read the anchor text in the links to find out what the page the link points to is about, and award "points" if the site is relevant and has a good reputation.


Repeat your keywords... but not too much. If you want a page to rank well for best wedding DJs, then it needs to appear a few times throughout the body text. Remember: if it sounds clumsy, you've overdone it.
Your Ultimate Overhaul Checklist
Did you use good keywords in the filename
...and in the <TITLE></TITLE> tags
...and in the DESCRIPTION meta tag
...and in the page's first <H1> tag
...and maybe in some subheadings
...and multiple times throughout the body of the page (but not too much)?
SEO. Say YES to online success.
---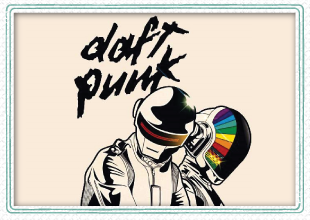 Random Access Memories
Daft Punk's look back to the future
In the twenty-plus years since releasing their debut single, The New Wave, (1994) French dance duo Daft Punk hasn't so much changed dance music as they've dominated it, laying the groundwork for the current EDM explosion by making music that was slightly rougher and almost comically synthetic - the latter symbolized by their habit of wearing robot helmets in their public appearances. Landmark releases such as Discovery (2001), and its centerpiece "Harder, Better, Faster, Stronger," continue to wield influence: In 2007 Kanye West's single "Stronger" pulled a sample from the song to give hip-hop a nudge towards EDM that continues to impact urban charts today.
Recorded over five years, at studios in Paris, London, and New York, Daft Punk's fourth studio album, Random Access Memories, is an attempt to make the kind of disco record that they sampled so heavily for Discovery. As such, it serves as a tribute to those who came before them and as a direct rebuke to much of what they've spawned. Intermittently electronic in nature, and depending largely on live musicians (drummers Omar Hakim and John (JR) Robinson, bassist Nathan East, and Chic's Nile Rodgers),
RAM
is ambitious, diverse and raises the radical question: Must a good album consist of hit singles?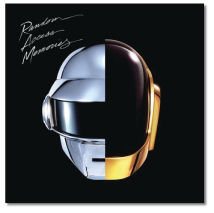 To really understand where Daft Punk is coming from here, you have to go back to the height of the album era, a mere blip in singles-driven pop music history. It was the time just before MTV; it was the time just before the CD; it was the time just before the Walkman. All three hit around the dawn of the 80s and had a profound influence on how recorded music was experienced. MTV, in addition to foregrounding the image of its artists, returned music to a singles-focused medium. The CD did its part too, making skipping ahead so easy as to allow for the listener to jump around at will. (It also made artwork less important and introduced the idea of records as "data".) And the Walkman's portability opened up new spaces for listening while decreasing sound quality, a trade-off that has driven the technology behind popular music consumption ever since.
RAM is best appreciated as a counter to these trends. It's not that "all music should be this" but that "some music could be this." By the time you make it to the album's astonishing final stretch, it's hard not to think that Daft Punk has succeeded at what they set out to do: They have created an album-album, a series of songs that take the listener on a journey; and by doing so, they have served notice that something special in music has been lost - and found.
Random Access Memories
' lead single/summer anthem, "Get Lucky" is available via Mainstream Radio, Dance Radio, Modern Rock Radio, Mainstream Club and
POOL
.
---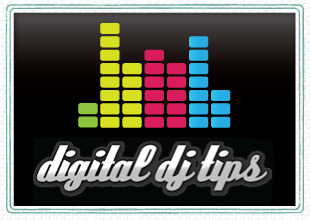 Digital DJ Tips
Ideas for Organizing Your Music Library
About Digital DJ Tips
Digital DJ Tips helps people learn to DJ using modern digital DJ gear. With news, features interviews, reviews, show reports, and tutorials, it is one of the most-read DJ tech websites in the world, and has over 60,000 students on its paid and free DJ courses.
So you're shopping for music, you've listened to a few tracks and have decided to purchase a cart of a dozen or so digital downloads. What next? We've already seen that in most cases the information embedded in the files by your music store is either incorrect or inconsistent, so you cannot rely on it. In addition, many people like to perform additional processing on their music downloads before importing them into their library.
To give you an idea of how this workflow might work, I'll share my personal method for getting my tracks processed before I start to use them. Remember this is just one way of doing it, but hopefully it'll illustrate some concepts for you.
(By the way, I have a PC-based system and use iTunes and Traktor, both which of course are fairly popular library/DJ applications.)
1. Download
Whether purchasing direct from the iTunes store or some other online store such as Juno, Beatport or AudioJelly, the first thing I do is move the location of the digital files to my editing folder, aptly called "AV Editing", if they are not saved their in the first place. This is where all my editing takes place.
If downloading from the iTunes store, the tracks will automatically be added to your library. For DJs and those who like to keep control of their music, it is recommended to not "Keep iTunes Media folder organized" or "Copy files to iTunes Media folder when adding to library" in the advanced preferences of iTunes. This way you can edit the metadata outside of iTunes if you prefer, relocate where you'd like it to be stored in your own folder structure and then import it back into iTunes. If you're using a different application to manage your library then the same principle applies.
2. Edit
The best tool I've found for editing tags is
mp3Tag
because it works on so many different formats, is quick, and is good for both beginners and more advanced users. When setting this up, you can store frequently used naming conventions and completely remove existing tags from "dirty" files if desired.
I tend to select whole releases and start by editing the release (album) title, the year (release date) and artist for all tracks in that release at once. I then look at the extended tags and clear or delete some of them such as the genre and comments unless I see some useful information in them that I want to keep or relocate. Finally, I go through each track and ensure the title and remix is correctly labeled according to my preferences.
You can create some neat macros in mp3Tag that allow you to transform one tag or part of one tag into another. For example, I have an action that allows me to copy the year tag and force it into the iTunes release date field, something which cannot normally be edited within iTunes. Sadly, there doesn't seem to be any remotely similar app for Macs.
If album artwork is missing now is a good time to add it. I prefer to add it to the file itself. This adds a little extra size to the file but prevents the need for multiple cached copies to be stored elsewhere in the other tools and music playback devices you use. Two great sources for album artwork are the
Discogs
website and of course, Google's image search. I found all but a small handful of obscure tracks from my 14K library during my library revamp from these two sources...
keep reading
---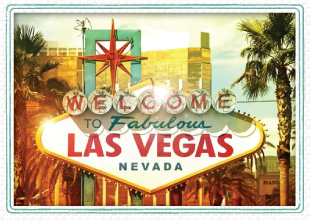 The Las Vegas DJ Show
September 8th - 11th, 2013
Need a reason to attend this year's Las Vegas DJ Show in Las Vegas, Nevada? We've got 10, courtesy of event producer and American DJ Association (ADJA) President Hugo Drax.
Drum roll, please...
#10 Over 30 seminars in 2.5 days -- all aimed at getting you more business
#9 The industry's most sought-after speakers and trainers
#8 The best location: The Las Vegas Convention Center is at the epicenter of everything Vegas
#7 Premier deals & digs at host hotel, The Las Vegas Hotel & Casino
#6 The industry's most complete Exhibit Hall, with exclusive offers and demos from every major manufacturer
#5 DJ Hapa's Legendary Scratch DJ Academy Bootcamp in the house
#4 The hottest nighttime fun -- free with your LVDJ show badge -- at VIP Night at the world-class Marquee Night Club, located inside the world-famous Cosmopolitan Hotel
#3 Exclusive event-only Promo Only deals and demos
#2 A variety of admission packages starting at just $49.00
#1 A bar tab you can write off!!!
The Las Vegas DJ Show. It's Vegas. Only better. For more information visit
http://thelasvegasdjshow.com
---

Amp Up Your Office Space on a Budget
"First impressions count" say's DJ Success Coach Stacy Zemon, "So naturally when a potential client walks through the front door of your office, you want your décor and furnishings to be impressive. "While lush accoutrements may not be in your budget, you can still offer the 'Wow' factor at a reasonable cost."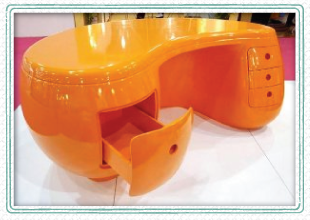 Here are some ideas about how to make that happen:
Set the tone with your décor: When selecting décor for your office, keep your DJ service's brand's mission in mind. A prominent sign an large event photos on the walls should do the trick. If you are a DIY-er, you might want to create a small stage to showcase your sound and lighting gear.


Clear the clutter from small spaces: Organization and cleanliness are essential to not only a professional appearance but also to keeping your internal clients (your staff) calm and productive. [Read More]
Visit
ProMobileDJ.com
for ideas, information and advice from industry experts that can better your business and income!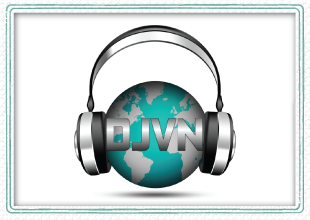 Disc Jockey Video Network:
Internet TV for DJs, by DJs.
DJvideoNetwork.com
is a website for DJs featuring gear reviews, tutorials, contests, tips, and more.
---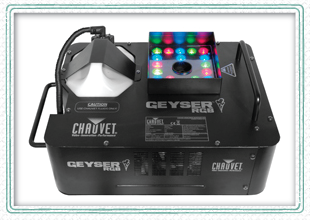 The Chauvet DJ Geyser™ RGB
Don't just fog. Illuminate.
As DJs ourselves, we're always looking for ways make a statement at our shows. We want top-of-the-line gear that not only sounds good, but looks good. The dream is of a stage filled with vibrant wash lights to set the tone, bright moving heads for projecting colorful beams, and, most importantly, a fog machine to enhance our lights and bring it all together. Of course, we want something that creates an effect that isn't seen at everyone else's show. All of which sums up the Chauvet DJ Geyser RGB.
A New Geyser Erupts
The Geyser™ RGB is a fog machine and wash-light housed in a single, heavy duty unit capable of creating a colorful, pyrotechnic-like effect comparable to the that produced by a CO2 cannon. For convenience, you can either control the fixture in 8-channel DMX mode or opt for wireless control using the included RGB remote. We wanted to check out each color individually and test out each function, so we opted for DMX control and got a series of intense 25-foot-high blasts of color, fog and lights that lasted for 8-12 seconds. But what really sets the Geyser apart is that it's really two fixtures in one - independent color and effect controls allow it to function independently as a fog machine or an uplight.
With the simple press of a button, you can have complete control over the fog output, selection of individual colors, color mixing, strobe effect and/or dimmer function.
Trouble viewing this video? Watch it on Youtube
Going Inside Geyser™ RGB
Pop the hood on the Geyser and you'll see 21 three-watt RGB LEDs to illuminate the thick blasts of fog. If you're more the set-it-and-forget-it type, there is a digital display located on the back of the fixture that lets you program preset colors and manage the effect with the simple press of a button. It also features instant on/off technology for precise timing so can you choose when the effect takes place. It works perfectly when placed on the stage as a floor to ceiling effect, but you can also mount it sideways to truss and emit horizontal bursts.
The Take Away
Simply put, the Geyser RGB is the coolest fixture we've seen in a long time. It creates an out-of-the-ordinary effect that gives any show the mark of a true professional. Versatile -- use the DMX control to pre-program an effect and if you decide to change the look at the last minute, you can use the remote control to make the switch between sets - and transformative, the Geyser™ RGB will change the way people look at you.
List: $599.00. Street: $399.00.
For detailed info visit
chauvetlighting.com
---
The History of YouTube by The Gregory Brothers
To celebrate YouTube's 8th birthday, the Gregory Brothers imagine how it would feel to discover YouTube for the first time...
Trouble viewing this video? Watch it on Youtube
---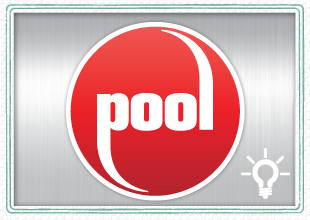 POOL Tips and Tricks
Promo Only Clean Edits
Looking for the latest Promo Only Clean Edits? Here's where you'll find 'em - and where you won't...
Daily releases
(found in Single and Hits HD folders): We serve up singles daily for you, popping fresh from the labels. And while those singles are radio friendly, they can feature FCC-compliant words such as "ass," "bitch," "ho," "hell," and other slang, that while not obscene, can be offensive. You can dodge any controversy if you'll PREVIEW all daily releases PRIOR to play.
Weekly releases
(Express Audio/Express Video): We put the pedal to the metal on our weekly releases, too, but you will find a number of PO Clean Edits clearly labeled in your Express Video folders. Don't see a Clean Edits tag? Preview!
Bonus tip!!!
Our Intro Edits are always edited to ensure clean play!
Album folders
(monthly releases): Just like our CDs, you'll find our Radio folders feature an abundance of PO Clean Edits. And just like our DVDs, our monthly video folders can contain both Clean and Explicit versions. Again, PREVIEW any track not labeled Clean Edit for any inappropriate content!
---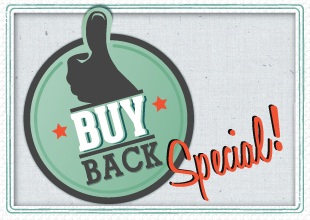 In case you missed it!
Announcing our Buyback Plan!
Transitioning to laptop just got a whole lot easier: Send us any previously purchased Hot Video Classics DVD or Specialty disc and we'll send you the equivalent HD release via POOL for $5.00 - a $20.00 savings!
The Rules of Exchangement:
All discs must be previously purchased from Promo Only
Classics & Specialty discs ONLY, please; monthly discs are NOT included in this offer.
Email us a list of the discs you'd like to swap
We'll issue you a return authorization code
Include that code when you return your discs, "signature required"
Provide a credit card to cover the $5.00 per disc exchange fee
And say 'fuhgeddaboudit' to ripping DVDs.
The swap starts here!
---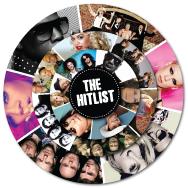 The Hitlist:
Find all the hottest Top 40, Hip-Hop, Country, Rock, Dance and Latin Hits, and where they appear on your Promo Only Series.
Browse the Current Hitlist
**EDITORS NOTE**
The current Hitlist may still be in the process of being compiled so please check back if the one shown is not the most current.
---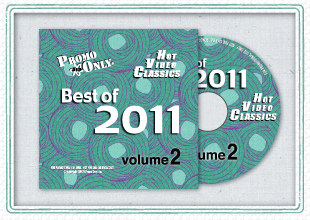 NEW! Hot Video Classics
Best of 2011 Vol. 2
What's missing from your Classics collection? Only some of the best videos 2011 had to offer...
Tracklistings Include:
Party Rock Anthem (PO Intro Edit) - LMFAO f. Lauren Bennett & GoonRock
Til The World Ends - Britney Spears
Good Life - One Republic
Blow - Ke$ha
Coming Home - Diddy-Dirty Money f. Skylar Grey
The Story Of Us - Taylor Swift
Last Friday Night (T.G.I.F.) - Katy Perry
Rolling In The Deep - Adele
... and MORE!
For the complete tracklisting Click Here
Available today on DVD and MPEG4 data disc for $40.00 per copy.

Available as HD MPEG4 (720p widescreen) via POOL for $25.00 per folder.


To place your order call 407-331-3600 or Click Here!
---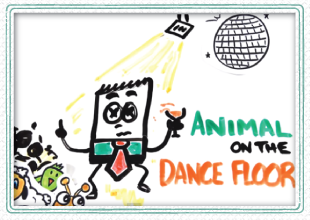 The Science of...
The Human Mating Call
In conjunction with our Artist Spotlight on Daft Punk, we thought this scientific look at the burning question, "Will dancing get you lucky?", seemed totally appropriate. Guess those famous robots have it right with their song, "Get Lucky"...
Trouble viewing this video? Watch it on Youtube
---

Are you on Facebook?
So are we. "Like" us to stay on top of the latest.
---
Got a suggestion for future issues or care to comment on our content?
Hit us up at promo@promoonly.com