---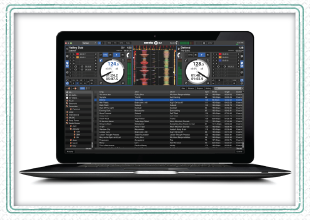 Digital DJing
You're about to fall in love at first byte
There are those none too fond of the words "laptop DJ." But, point of fact, the sheer amount of vitriol directed against laptop DJing is nothing new; haters have been around since vinyl gave way to CD. Then, as now, the diss stems from the fear that someone with less expertise now has the ability to compete with those who've notched years of experience. Rage against the machine, if you will, but what cannot be questioned, then or now, is the fact that advances in technology that enable a person to perform his or her skill-sets more efficiently will trump tradition every time.
Laptop DJing is here to stay; and with it a myriad of exciting new possibilities for traditionally experienced DJs and newbies alike, such as...
1. It's portable
If there's a DJ who loves lugging case after case of CDs to gig after gig, we haven't met him. Nothing lets you go from zero to 120 BPM faster or easier than a laptop.
2. You can find your music instantly
In today's digital world, you can scan your organized playlists or type in the name of a tune and find it in seconds. Yeah,
seconds.
3. You can carry as much music as you need
Having instant access to 100 times more tunes than you could possibly manage in non-digital format lets you read and react to your crowd on a dime, every time.
4. You can practice anywhere
Brainstorming a new mix? Need a few minutes to fine tune your playlist? Why wait when the solution is sitting right there... in your lap or the palm of your hands. Just add headphones.
5. Mixing is easier
USB controllers (like the Pioneer XDJ-R1 we review this month) offer performance features and effects simply not available on CD decks, let alone turntables. Better yet, because tracks can be located, cued up and ready to play at a moment's notice, a controller leaves you plenty of time for spontaneity and creativity.
6. Club with confidence
Playing a small venue or unfamiliar club? Remember to throw a few cables in your gig bag and you can bypass the dodgiest of DJ booths with minimum difficulty. Finding a good spot for your laptop and controller and tapping into the main mixer takes just minutes and ensures peak performance on gear that you know like the back of your hand.
7. You get the latest releases faster - and cheaper
It's THE major factor in the growth of digital music: releases no longer need to be pressed, printed, postmarked or marked up. Content that once costs hundreds can now be had for a fraction of the cost of CDs - and can be delivered daily.
8. You get the best of both worlds
What if we told you that you could get all of the benefits of digital DJing and still rock a turntable or CD deck? You can, using the gear you already have, thanks to a little thing called
timecoded vinyl and CDs.
9. The sky's the limit
With new controllers coming to market practically every day, each vying to offer more features than the last, your ability to remix on the fly, drop samples, loop, and throw down mad effects is virtually limitless.
10. Everything's going digital
What do the Pioneer DDJ-S1 Digital DJ Controller, the Numark NS6 Digital DJ Controller, Native Instruments' Maschine and Maschine Mikro, and the Rane TTM-57SL Serato DJ Mixer have in common? They are the
Top 5 selling DJ tools
on the market.
And there's not a CD deck among them.
Faster, cheaper, better, digital. Get ready to fall in love with DJing all over again.
---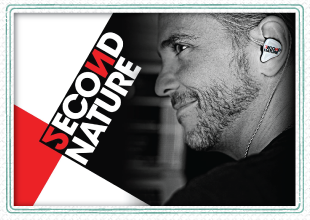 The second coming of DJ 2nd Nature
Live at Expo XXIII's Promo Only Artist Showcase
He is a indisputably the Mohammed Ali of mashups, a titan of the turntables with the trophies to prove it, and he is back with his signature blend of movie clips, TV shows, House, classic hip-hop, electro, funk, and '80s beats for a very special encore performance at this year's Promo Only Artist Showcase.
He is DJ 2nd Nature and he's got the sizzle, my nizzle, as you're about to see here...
Trouble viewing this video? Watch it on Vimeo
So be here...
Trouble viewing this video? Watch it on YouTube
The Promo Only Artist Showcase - featuring DJ 2nd Nature
Tuesday, August 13th 2013 at Expo XXIII
House of Blues/Showboat Casino Resort

FREE with Expo Badge
You're welcome.
For more DJ 2nd Nature visit www.2ndnature.tv
---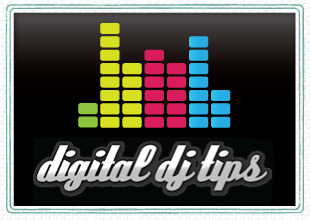 Digital DJ Tips
Switching From Discs to Digital:
Your Questions Answered
About Digital DJ Tips
Digital DJ Tips helps people learn to DJ using modern digital DJ gear. With news, features interviews, reviews, show reports, and tutorials, it is one of the most-read DJ tech websites in the world, and has over 60,000 students on its paid and free DJ courses.
Last week DDJT
began giving away a free 15-page PDF guide entitled "Ten Essential Tips on how to Switch Confidently & Painlessly From CDJs or Vinyl to Laptop DJing" (If you missed it, you can still get it
here.
)
As a result, we have been asked loads of questions by our readers about some very specific topics. So much so that we're going to do our best to address some of them with a video we created called "Switching To Digital DJing From CDs or Vinyl."
Please give it a click and sit back. Hope you enjoy it - and do reach out to let me know what you think!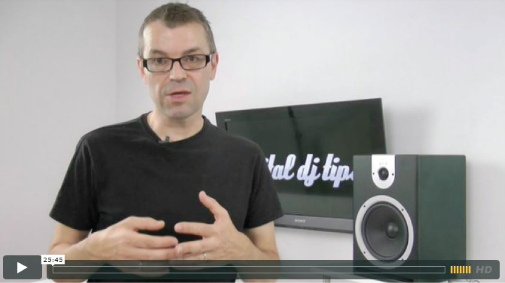 Have you considered asking any questions related to DJing over on the Digital DJ Tips Forums?

Or if you'd just like to say a quick hi or share a thought, why not head over to our Facebook Page?

If you'd still like to get in touch with us directly, please feel free to click here.
---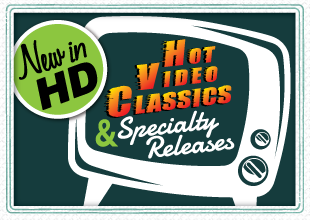 Coming soon to a hard drive near you:
HD Hot Video Classics & Specialty Releases!
New! Our legendary collection of the top hits of the 70s, 80s, 90s and 2000s, themed compilations and exclusive holiday content are now available via download as 720p HD video** for just $25.00 per volume (a 40% discount off the cost of delivery by disc).
With news like that, we're sure you'll want to order your next Hot Video Classic or Specialty Release right away, and you can - day or night, 365 days a year - simply by visiting our new Promo Only OnLine shopping site.***
It's a new day - and a better way at
Promo Only OnLine
.
*Download your next Classic within minutes of placing your order; **upsampled to HD, our Classics still retain the warmth and vibe a classic should - with no letterboxing; ***online ordering available for POOL products only; ****playable as audio-only files on any software that supports MPEG4.
---

Don't Fall Into the Pricing Trap
"If you feel like your DJ service is treading water even as sales volume picks up steam, it's time for a price check" say's DJ Success Coach Stacy Zemon. "Whether you are setting your rates for the first time or changing your pricing structure, it's important that you communicate exactly what you offer and every single benefit you deliver".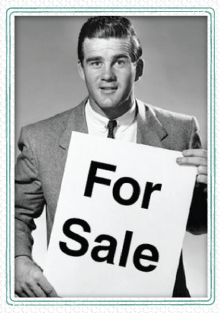 At the most basic level, your business is all about earning the money you deserve for the value you bring to clients. By undercharging clients, you send the message that your services and talents are worth less than your contemporaries. You undermine the unique value you bring to the table and open the door to resentment down the road. And you end up attracting clients who are pure bargain shoppers, the ones who are looking to get a lot for a little.
Read More
of this article at ProMobileDJ.com, where you'll get ideas, information and advice from industry experts that can better your business and income!
Visit
ProMobileDJ.com
for ideas, information and advice from industry experts that can better your business and income!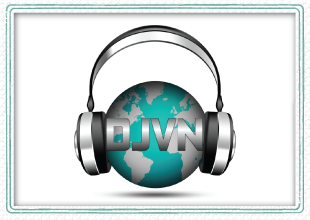 Disc Jockey Video Network:
Internet TV for DJs, by DJs.
DJvideoNetwork.com
features a growing lineup of channels including reviews of the newest products and services for DJs - sound, lighting, music mixing, and other tutorials - tips and tricks to help you become a better DJ - and lots more!
---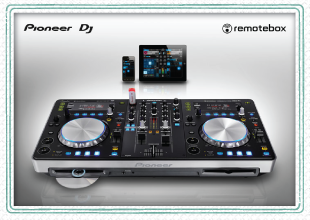 Pioneer's XDJ-R1
The all-in-one CD/USB wireless controller. You've been served.
The Pioneer XDJ-combines the ability to mix CDs, digital audio from USB drives, MIDI-control digital software and, in its spare time, doubles as a standalone mixer. And if that weren't enough (and Pioneer is clearly showing off here), the XDJ-R1 packs a plethora of powerful performance features and can be nicely remotely controlled via iPad, iPhone and iPod touch, courtesy of Pioneer's all new Remotebox app.
Seeing's believing...
Trouble viewing this video? Watch it on Youtube
The take-away
In terms of innovation and technology, the XDJ-R1 has clearly set the bar higher. Wireless iOS control for DJs signals the sort of breakthrough that redefines the present and bodes well for the future.
If you're a DJ looking to downsize without compromise, you want this. If you're a product engineer in competition with Pioneer, you've just been served.
MSRP'd at $1099.00. Street price hovers around $889.00.
For a full rundown visit
pioneerelectronics.com
---

Trial By Timeline
In an effort to shed light on the harsh and severe laws many people face around the globe, Amnesty International has created a Facebook application that scans your profile for potential "crimes" under international law. Designed to bring awareness to the fact that people in many parts of the world are punished "...simply for attempting a quality of life we take for granted. Trial by timeline gives you a glimpse of what that might be like..."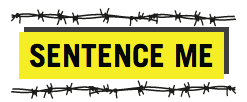 ---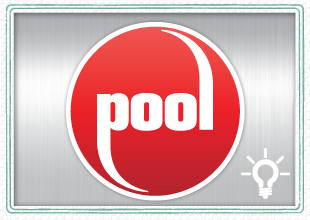 POOL Tips and Tricks
POOL 3.0 & Available for Servicing message.
So, you're searching the exclusive charts on your new POOL 3.0 player, see a song you'd like to have, click on it and... you get an
Available for Servicing
message.
What's up with that?
What our new, improved download app is telling you is that the song you've selected was either issued BEFORE your subscription began or is NOT included in your package.
Either way, we can make it available via a one-time purchase of the bundle that contains it.
For details drop us a line at
customerservice@promoonly.com
or give us a shout at 407-331-3600.
---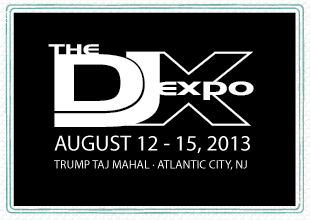 This Expo discount is on us!
International DJ Expo, August 12-15th
From the legendary Promo Only Artist Showcase to the dozens of seminars to the once-a-year deals you'll find on the exhibit floor, there is no substitute for the working-vacation vibe you'll find at this year's Atlantic City's International DJ Expo.
This year, as every year, our subscribers receive a very special discount of their full Expo pass/
For more information or to register and receive your discount today click HERE and input code PO921.
We'll see you there with our special deals - and a special guest - at Booth #200
---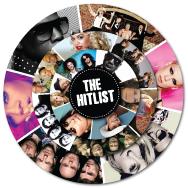 The Hitlist:
Find all the hottest Top 40, Hip-Hop, Country, Rock, Dance and Latin Hits, and where they appear on your Promo Only Series.
Browse the Current Hitlist
**EDITORS NOTE**
The current Hitlist may still be in the process of being compiled so please check back if the one shown is not the most current.
---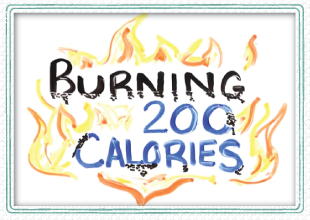 ASAP Science Presents...
Weird Ways to Burn 200 Calories
Tis the season for bikinis and swim trunks and many of us have finally been hitting the gym to burn off those extra lbs, you know, the ones from the holiday season... So here are some additional weird ways you can burn a couple extra hundred calories.
Trouble viewing this video? Watch it on Youtube
---

Are you on Facebook?
So are we. "Like" us to stay on top of the latest.
---
Got a suggestion for future issues or care to comment on our content?
Hit us up at promo@promoonly.com