---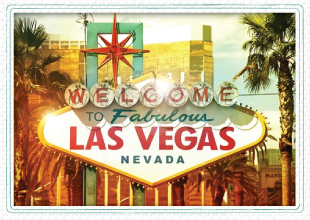 Your Sure Bet for Success
The Las Vegas DJ Show
While every DJ-palooza promises you the keys to success, we can think of few that increase the odds of walking away a winner more than the Las Vegas DJ Show. Brought to you by the American Disc Jockey Association (ADJA), LVDJ combines cutting-edge seminars with the hottest Las Vegas nightlife (much of it free to attendees) to offer one of the industry's most innovative and affordable educational experiences.
Trouble viewing this video? Watch it on Youtube
The Las Vegas DJ Show is open to everyone and features, among many other admission packages, a show special ($249.00) for non-ADJA members that comes with a year's FREE membership to the ADJA - and all the perks that come with it...
Affordable health insurance for DJs and their families
Vehicle Fleet Buying Program
New leasing program with 2% cash back
Affordable debt collection service
Employee background screening services
EXCLUSIVE discounts on enhanced DJ Intelligence Planning Forms
EXCLUSIVE discounts on listings with DiscJockey.com
EXCLUSIVE subscription rates from Promo Only
And more...
That's
a show that leaves you with something to show for it.
For all the info visit
thelasvegasdjshow.com
Get the Special! $50.00 All-Access VIP Passes are available with
Promo Only code: PO2013

We'll see you there at Booth #119 with a fresh round of show-only specials!
---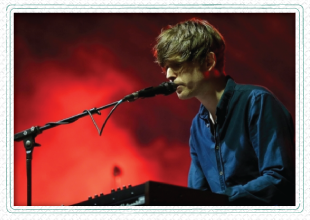 James Blake
Soul Music for the Digital Generation
James Blake is not the first artist to marry confessional singer-songwriter sensibility to the more formulaic extravagances of electronica; he is, however, close to unique in his ability to straddle those two musical worlds in a manner simultaneously organic, inventive and not even remotely contrived.
Blake's second album,
Overgrown
, finds the 24-year-old former dubstep DJ/producer pouring his troubled psyche over a blend of dub-heavy beats, R&B and gospel, as best evidenced by the album's standout single, "Retrograde". Self-described as a song about falling in love, it balances the solemn soul of Bill Withers with periodic bursts of exuberant passion, as Blake captures the precise moment of Cupid's arrow impact via a visceral whoop of "Suddenly, I'm hit!"
Will Blake prove to pack the commercial punch of fellow blue-eyed soulsters Timberlake or Thicke? Artists such as Brian Eno, RZA and Kanye West, all of whom have worked or are in the works with Blake-related projects certainly think so. For now, Blake continues to walk the line between the sultry bedroom vibe of R&B's resurgent
Quiet Storm
movement and the minimal mystique of a British "bedroom" artist on a path all his own.
For more James Blake, visit us online
here.
---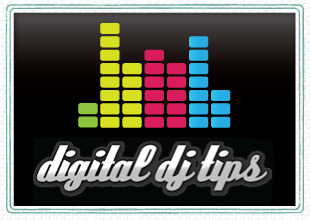 Digital DJ Tips
From DJ to Producer: 3 Myths Exploded
About Digital DJ Tips
Digital DJ Tips helps people learn to DJ using modern digital DJ gear. With news, features interviews, reviews, show reports, and tutorials, it is one of the most-read DJ tech websites in the world, and has over 60,000 students on its paid and free DJ courses.
It's the eternal DJ/producer conundrum: To have the best (maybe even any) chance of making music your life - of changing your life through music - you are going to have to figure out how to be both a DJ and a producer.
So today I thought I'd look at some of the totally understandable (but nonetheless destructive) myths / excuses / objections raised by DJs who are smart enough to realize that they need to learn to produce as well as learn to DJ, but who really can't see a way to begin.
1. "I will never be able to find enough time to DJ and to produce!"
This is the big one. If you currently don't think you have time in your life to both DJ and produce, you are not alone. Our lives are busy and getting busier (especially with the ever-growing mountain of shiny things to distract us) Add the demands of a day job, family and social life, and that lack of time can seem like an impossible obstacle to overcome.
And it is. That is, until you start.
We all know how tasks seem to expand to fill the time available - and that often, deadlines and lack of time can make you more creative, not less. Ask anyone who's given up their job to work full time on something creative and the first thing they'll tell you is their productivity plummeted.
So if you are short of time, then you are in an ideal position to do your best creative work - as long as you develop the mental skills of focus, willpower, decision-making and planning. The key is to find methods, practice your skills, and get seriously good at doing more in less time right now, not wait until that fictional moment in the future when you'll have all the time of the world.
Because trust me, you'll never have all the time in the world - and what's more, for your creativity you don't want it!
2. "I'm going to need tons of equipment to do both, aren't I?"
Actually no. With both DJing and making music, the best approach to take when you're getting started (in fact, even when you're not) is to use the least equipment and software possible.
Why? First, it's much less overwhelming. With every single bit of equipment you add to your set-up, the more you have to learn, the more you have to think about. (When all you really want to be thinking about is the music itself!)
[Keep reading...]
---
Serato Remote for iPad
®
Say goodbye to your laptop.
Finally...it's here! Experience the dazzling control and freedom Serato Remote offers those held hostage by their laptop screen. While Remote ($19.99) is available only for iPads running iOS 6.0+ right now, keep an eye out for updates that include making the performance software available on Android devices.
Trouble viewing this video? Watch it on Youtube
KEY FEATURES
Cue Points: Trigger or delete Cue Points with the tap of a finger. Serato Remote lets you control 5 Cue Points in Scratch Live and 8 Cue points in Serato DJ.
Virtual Deck Displays: Serato Remote gives you two separate view modes for the Virtual Deck area on your iPad. Select between either Virtual Deck View for displaying BPM, Time Elapsed/Remaining, Platter Position and Track Progress Indicators, or use Track Info View to see Artist and Track information.
Auto Loops, Manual Loops and Loop Rolls: The Pads performance tab gives you control of your Auto Loops and Loop Rolls in the Virtual Deck View and in Extended View you can also access Manual Loops and Samples.
Instant Doubles: With the flick of a finger you can drag and drop one virtual deck onto the other to perform Instant Doubles on your iPad.
Library Navigation: Your Serato software library is controlled by the Library Nav icon in the centre of the two virtual decks. Use the up and down arrows to navigate your tracks and TAB to crates, files or folders and touch and drag to either virtual deck to load. Holding down the arrow takes you into fast scroll view where a two-finger drag loads tracks.
Download Serato Remote by clicking
here.
For more info visit
serato.com/remote
---
Lady Gaga "Applause"
She's Back. Watch the Official Video for Lady Gaga's "Applause", the first single off the much anticipated album,
Art Pop
. Track is now available for download on
POOL.
Trouble viewing this video? Watch it on Youtube

---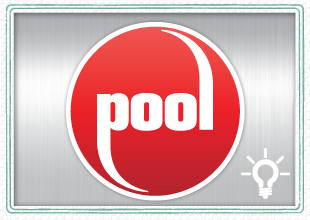 POOL Tips and Tricks
Introducing our new online POOL store...
It's midnight and you need new music. No problem. We're open...
There's good news for night owls and weekend warriors: The Promo Only OnLine Store is now open 24/7.
Here's how easy it is to enjoy the freedom of ordering your next POOL back issue, video classic or specialty release online...
Day or night, weekends and holidays, go to: www.promoonly.com
Click Login to create your customer account by entering your POOL user name and password
Click on PRODUCTS, target what you need, click the BUY button, enter your credit card...
And let the downloads begin (usually in 30 minutes or less).
POOL. Your music. Your way. Every day (and night!).
---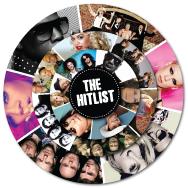 The Hitlist:
Find all the hottest Top 40, Hip-Hop, Country, Rock, Dance and Latin Hits, and where they appear on your Promo Only Series.
Browse the Current Hitlist
**EDITORS NOTE**
The current Hitlist may still be in the process of being compiled so please check back if the one shown is not the most current.
---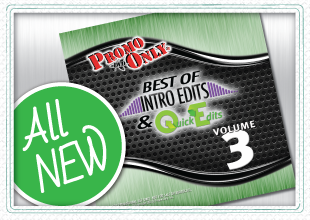 Best of Intro Edits V3
...and a very special offer!
Volume 1
took the industry by surprise. There'd never been a collection of mix-ready party anthems like it.
Volume 2
set the bar even higher by adding our exclusive 32-beat intros to even more new & essential video hits.
Volume 3
makes revolution a tradition: By now it should come as no surprise that our Best of Intro Edits & Quick Edits just keep getting better...
V3 Tracklistings Include:
"Who Says" - Selena Gomez
"Club Can't Handle Me" - Flo Rida & David Guetta
"Pumped Up Kicks" - Foster The People
"Invisible" - Skylar Grey
"Judas" - Lady GaGa
"Hangover" - Taio Cruz f. Flo Rida
"We Found Love" - Rihanna f. Calvin Harris
"Forget You" - Cee Lo Green
And more...
To view the complete tracklistings or purchase for download, click here.
---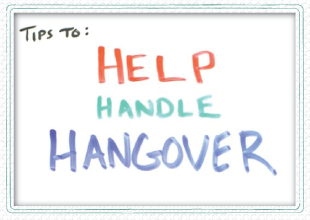 ASAP Science Presents...
The Scientific Hangover Cure
If you attended this year's DJ Expo and are planning on attending The Las Vegas DJ Show, chances are you had and plan to have a few more cold ones than usual while chumming it up with fellow colleagues at the after parties. So here are several precautions or remedies you may want to consider before hittin' the sauce...
Trouble viewing this video? Watch it on Youtube
---

Are you on Facebook?
So are we. "Like" us to stay on top of the latest.
---
Got a suggestion for future issues or care to comment on our content?
Hit us up at promo@promoonly.com