---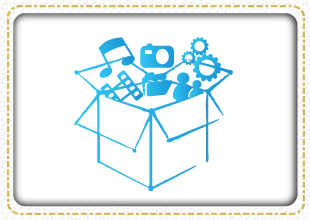 Hard Drives
By The Numbers
The best way we know of to explain large numbers (digital storage, the national debt, Mark Zuckerberg's net worth), is to imagine taking something from everyday life that's extremely small and seeing how big it gets when you pile it up on top of itself over and over again. For example, a piece of paper is pretty thin... on the order of 0.005 inches thick. But if you took a trillion pieces of paper and piled them on top of each other, your pile would be over 7800 miles high. If you then took that 7800 miles of paper and spread it around the Earth's equator, it would wrap around the Earth a little over three times!
Or fit on a single 1 terabyte (TB) hard drive.
Check this out.
What else will a terabyte hold? Assuming 10MB songs, 2MB pictures, and 200MB HD music video:
100,000 songs
500,000 pictures
5,000 HD music videos (or 1000 movies or 2,000 hour-long TV shows or any combination thereof)
Leaving an ample space for essential programs like Serato, Virtual DJ and Call of Duty Black Ops 2.
And how about these numbers? With the cost of a 1 TB hard drive falling well below $100.00 your chances of earning more by playing more have never been better.
Ready to find out how we can fill that hard drive - and your events calendar - up? Give us a call or click at 407-331-3600 or
customerservice@promoonly.com
For a look at today's best deals on hard drives click HERE!
---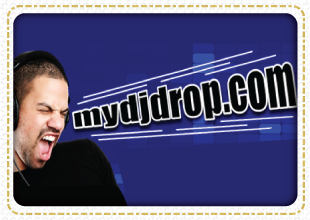 DJ Rod Nadigel's
MyDJDrop.com
Playing the name game to win
Cheap, whack or too generic, off-the-rack DJ drops can pose a dilemma: As DJs we want to get our name out there; we don't want to come off like a clown blowing an air horn doing it.
"Branding is crucial for DJs," says DJ Rob Nadigel of MyDJDrop.com. "You can't afford to drop the same drops everyone else is using. Our custom drops are created by real DJs, not some inexperienced audio engineer. We know what works to give your show maximum heart-pounding impact - intros, outros, mix sessions, our custom production uses original imaging to produce the impact you need."
Rob is ready to put his custom drops where his wallet is with some choice giveaways -- including four FREE custom drops for one lucky winner.
The Contest:
Give a listen to Rob's "Name That Tune" sampler, identify each song and artist, & enter your picks on Rob's
Facebook
page. Rob will announce 3 winners chosen at random from all correct entries on May 31st. Watch the page to see if your name is "dropped"!
Prizes include:
3rd Place: one (1) free business card design; 2nd Place: one (1) free custom DJ logo; and four (4) FREE custom DJ drops for the 1st place winner.
For pricing, packaging and further info visit
http://mydjdrop.com
---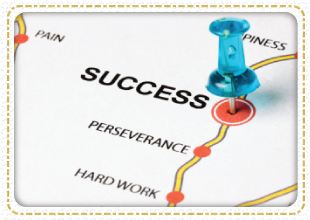 Summer Shows 2013
Your Road Map to Success
No one can say for sure where the road to success might take you, but you can bet that road winds through one or all of the following stops this summer...
The Roller Skating Association International Convention & Trade Show (Reno NV)
May 5 - 8, 2013
The concentrated learning experience the RSA Convention and Trade Show provides makes for an unequaled opportunity for those in the skating industry to bone up on the latest business-enhancing tips and trends. With educational seminars and roundtables featuring industry leaders and experts, the RSA Convention is the ultimate in focused learning and networking.
Why go?
Attending the RSA Trade Show provides a one-stop opportunity to take in all the newest products geared specifically for the roller skating industry; and to enjoy more than a few special RSA members-only offers.
For more info on the upcoming RSA 2013 show visit
www.rollerskating.org/events/conv.html
ARMSDJ 6.0 (Greeneville TN)
Appalachian Regional Mobile Disc Jockey Symposium
June 17 - 19, 2013
Don't let the quaint name or Mayberry-esque setting fool you: Featuring the DJ industry's top-gun gurus, ARMSDJ arms DJs with the know-how they need to hit the bulls-eye every time.
For years, East Coast DJs have clamored for a permanent location for a summer mobile DJ educational conference. And for years the Appalachian Regional Mobile Disc Jockey Symposium has been quietly providing just that. Today the ARMSDJ show is the fastest growing DJ conference in the nation, exceeding expectation every year as word grows that there's gold in them thar hills.
To hear more about what's in store at this year's 6.0 gathering visit
http://www.armdjs.com
The Las Vegas DJ Show (Las Vegas NV)
Brought to you by the ADJA
September 8 - 11, 2013
This year's LVDJ conference ups the ante with three simultaneous educational tracks designed to boost your performance, business and tech skills. Scheduled seminars include school events, beatmixing, music selection, marketing, sales, games, finance, growing your business, Mitzvahs, microphone skills, MC skills, weddings and more.
Why go?
With over 34 seminars to choose from, including key seminars from seven new presenters, and over 60 companies vying for your discount dollars, you'll find the LVDJ your best bet to keep your business moving steadily forward.
For more info on the LVDJ show visit
http://thelasvegasdjshow.com
For more about the many advantages of ADJA membership visit
http://www.adja.org
To find out how Promo Only can sponsor your local ADJA chapter meetings, email customerservice@promoonly.com


The DJ Times International DJ Expo 2013 (Atlantic City NJ)
August 12 - 15, 2013
DJ Times magazine presented its first DJ Expo in 1990. Now, 23 years later, the Expo remains the industry's best-attended trade show. This year, as it does every year, the Expo presents more than two-dozen educational seminars, an exhibit hall filled with the latest DJ, pro audio and studio gear, and three evenings full of sponsored events.
Why go?
With 100 booths of cutting-edge tech, exclusive Expo steals and deals, unforgettable nightly showcases that include the legendary Promo Only Artist Showcase at AC's
House Of Blues
, exclusive giveaways galore and the chance to write it all off your taxes, why not?
Ready to roll the dice in Atlantic City this year? Visit
djtimes.com
Promo Only will be at all of the above with
special convention-only deals!
---

ProMobileDJ.com's Stacy Zemon Presents...
Capitalize on Your Competitors' Strengths
"We DJs are quick to praise the quality of our own services and the creativity of our unique selling points" say's DJ Success Coach Stacy Zemon. "Many a mobile is equally quick to criticize competitors in an effort to gain market share."
Inflated egos have killed more than their share of giants in every industry. All that backslapping feels good internally, but it doesn't necessarily improve your marketing strategy.
What if, instead of picking apart their weaknesses, you celebrated your competition in the morning meeting? Consider asking your team, "If we worked for XYZ Entertainment, how would we sell their services against our own and leverage their position in the market?
"By examining the strengths of your competitors, you might discover new insights to market your own company better.
[Read More]
Visit
ProMobileDJ.com
for ideas, information and advice from industry experts that can better your business and income!
Disc Jockey Video Network: Internet TV for DJs, by DJs.
DJvideoNetwork.com
is a website for DJs featuring gear reviews, tutorials, contests, tips, and more.
---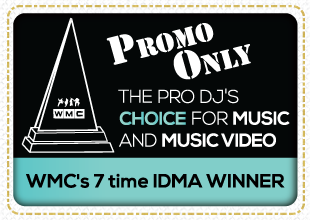 We're # 1
Thanks to you!
What can we say about taking home the International Dance Music Award's prestigious,
Best Promo Subscription Service/Music Pool
trophy for the 7th consecutive year?
Thank you for your years of support!
2001: Best National Record Promoter for a Major Label Promoter - Cary Vance
2002: Best National Record Label Promoter In-House - John Parker
2003: Best Promoter at a Label In-House - John Parker
2003: Best Independent Record Promoter - Cary Vance
2004: Best Independent Record Promoter - Cary Vance
2006: Best Independent Record Promoter - Cary Vance
2007: Best Independent Record Promoter - Cary Vance
2009: Best Independent Music Promotion/Marketing - John Suraci/ Cary Vance
2010: Best Independent Music Promotion/Marketing - John Suraci
2012: Best Independent Music Promotion/Marketing - Cary Vance
Promo Only
2006 - 2012: Best Promo Subscription Service/Music Pool
---
CHAUVET® DJ Does the Harlem Shake
---
The Denon Rebates!
Two great reasons to upgrade and SAVE!
We love cool gear almost as much as we love a good deal. And from April 1st through July 31st you can get both from Denon.

Denon's revolutionary
MC2000
DJ controller combines a rich legacy of quality, reliability and peerless features into a performance tool accessible to everyone. From its 'plug and play' compatibility with Serato DJ Intro to its intuitive layout and controls, the MC2000 makes for THE place to begin your journey to DJ stardom.

Weighing in as a four-channel/8-source standalone digital DJ mixer with MIDI interface and internal sound card, the MC6000 Mixer and MIDI Controller remains Denon's heavyweight champ. With its astounding array of features, real-time channel matrix operation, slim tabletop design, state-of-the-art solid steel chassis construction and quality sound, the MC6000 will have you ready to take on all comers.
For more information visit
http://usa.d-mpro.com/us/denondj/Pages/Home.aspx
---
POOL Tips and Tricks
Did you know that you can say "No" to skits with three simple clicks? Here's how easy it is to block the annoying opening scenes that accompany most music videos...
Step 1:
Open your POOL app and click on the PREFERENCES tab.

Step 2:
Set your Default Video Skit pull-down window to
Exclude.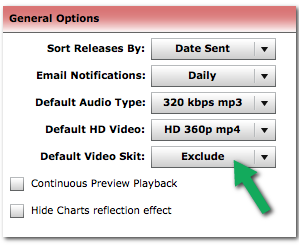 Step 3:
SAVE your preferences!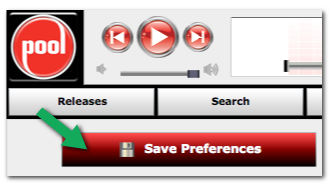 No skit. It's that easy. ;)
---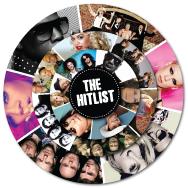 The Hitlist:
Find all the hottest Top 40, Hip-Hop, Country, Rock, Dance and Latin Hits, and where they appear on your Promo Only Series.
Browse the Current Hitlist
**EDITORS NOTE**
The current Hitlist may still be in the process of being compiled so please check back if the one shown is not the most current.
---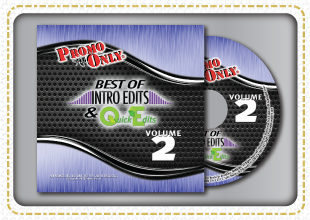 NEW!
Best of Intro Edits & Quick Edits V2!
More Mix-Friendly Essentials
Now available for DOWNLOAD!
Hot on the heels of its runaway predecessor, Best of Intro Edits & Quick Edits V2 doesn't miss a beat in bringing you more of the high-energy 32-beat intros you need to stack killer set after set.
Tracklistings Include:
Dynamite, Taio Cruz
Super Bass, Nicki Minaj f. Ester Dean
Gucci Gucci, Kreayshawn
S&M, Rihanna
I Like It, Enrique Iglesias f. Pitbull & The WAVS
Moves Like Jagger, Maroon 5 f. Christina Aguilera
and more!
For full tracklistings click
HERE!
Available today on DVD and MPEG4 data disc for $40.00 per copy.
Available as HD downloads via POOL for $25.00 per copy.
Available for AUDIO-ONLY play via any software that supports MPEG4!
To place your order contact us at 407-331-3600 / customerservice@promoonly.com
---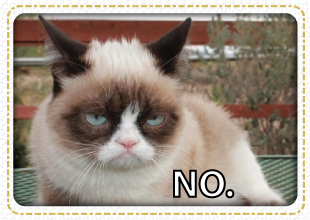 The Science of Cats
From Henri
The Existential Cat,
to Grumpy Cat, it seems that cat videos, photos, and memes are dominating the interwebs. So what is it about cats that makes them so fascinating? Watch the video to learn more about the science behind our fluffy friends. ;)
---

Are you on Facebook?
So are we. "Like" us to stay on top of the latest.
---
Got a suggestion for future issues or care to comment on our content?
Hit us up at promo@promoonly.com