IN THIS ISSUE
---
---
Trending: Tradeshows 2020
Our picks for the year of must-go tradeshows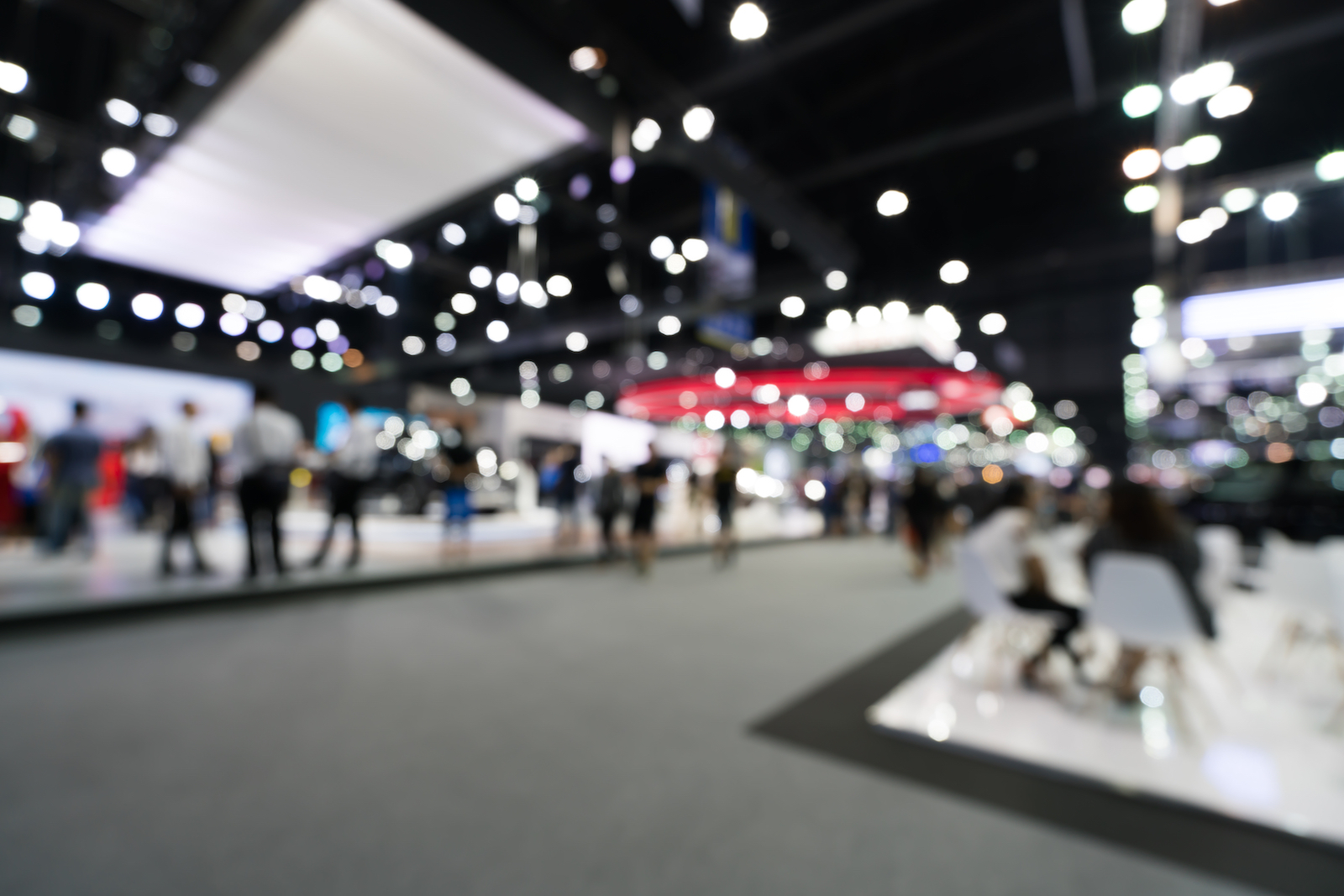 No one can say for sure where the road to success might take you, but you can bet that road winds through one or all of the following tradeshows on our don't-miss list for 2020. (Spoiler alert: we'll be offering our exclusive show-offers ONLY at the following shows!)
Photo Booth Expo
•
Las Vegas / February 24th-27th
Billed as the world's largest photo booth tradeshow, the International Photo Booth Expo is where new products are launched, ideas are shared and deals are made. Highlights include: a full spectrum of seminars, networking opportunities, parties, entertainment, and more.
Why attend? Photo booths offer the perfect turnkey opportunity to generate new revenue for your existing DJ business!
Winter Music Conference
•
Miami / March 16th-19th
WMC celebrates its 35th year with a new partnership with Guitar Center and its tradition of offering world-class industry panels uniquely qualified to address the ever-evolving music scene. Highlights include: how-to sessions from the top music hardware and software brands, global networking opportunities, and WMC's new Mentor Sessions.
Missed NAMM? The Guitar Center pop-up will be exclusively offering hands-on demo sessions of Pioneer's innovative new DJM-V10 mixer!
Midwest DJs Live
•
Milwaukee / April 26th-28th
Midwest DJs Live is set to notch its 12th run for the fun this spring with an intimate and interactive learning experience designed to help you grow your DJ and/or photo-booth business. Highlights include: top-shelf sponsors offering a variety of merch at show-only discounts and its renowned roundtable seminars.
ArmDJs
•
Gatlinburg / June 14th-June 16th
Hosted in the heart of The Smoky Mountains, the Appalachian Regional Mobile Disc Jockey Symposium is the perfect choice for those looking for a more leisurely learning path and maybe a quick round of golf. Highlights include: Meet, Greet N' Jam, DJ Swap Meet, Celebrity Roast, and after-party DJ showcases.
The Marquee DJ & Photobooth Conference
•
Chicago / July 20th-22nd
Featuring three full days of seminars helmed by 24 top-shelf speakers, The Marquee Show is an advanced business conference focused on the business of growing your business. Highlights include: master-class seminars, networking opportunities, and evening parties.
The BPM Show
•
Solihull, England / October 3rd-4th
Once again Cranmore Park, Solihull, England will be site for demos and deals on sound, lighting, and music for our UK & EU subscribers. Highlights include: career-enhancing seminars, after-hours social events, and hands-on demos courtesy of the industry's top on-sight vendors.
The Mobile DJ Meetup
•
Allentown PA / TBA
If you're among the growing number of mobile DJs in search of a more convenient blend of location and career-enhancing information, may we suggest the intimate, value-rich forum you'll find at Mobile DJ Meetup? Highlights include: games, marketing, sales, creating outstanding guest experiences, lighting design, and more.
Be sure to catch our exclusive Promo Only show-only offers at these shows!
---
Spotlight: Most Requested Songs of the year
Charting the Hot 100 songs of 2019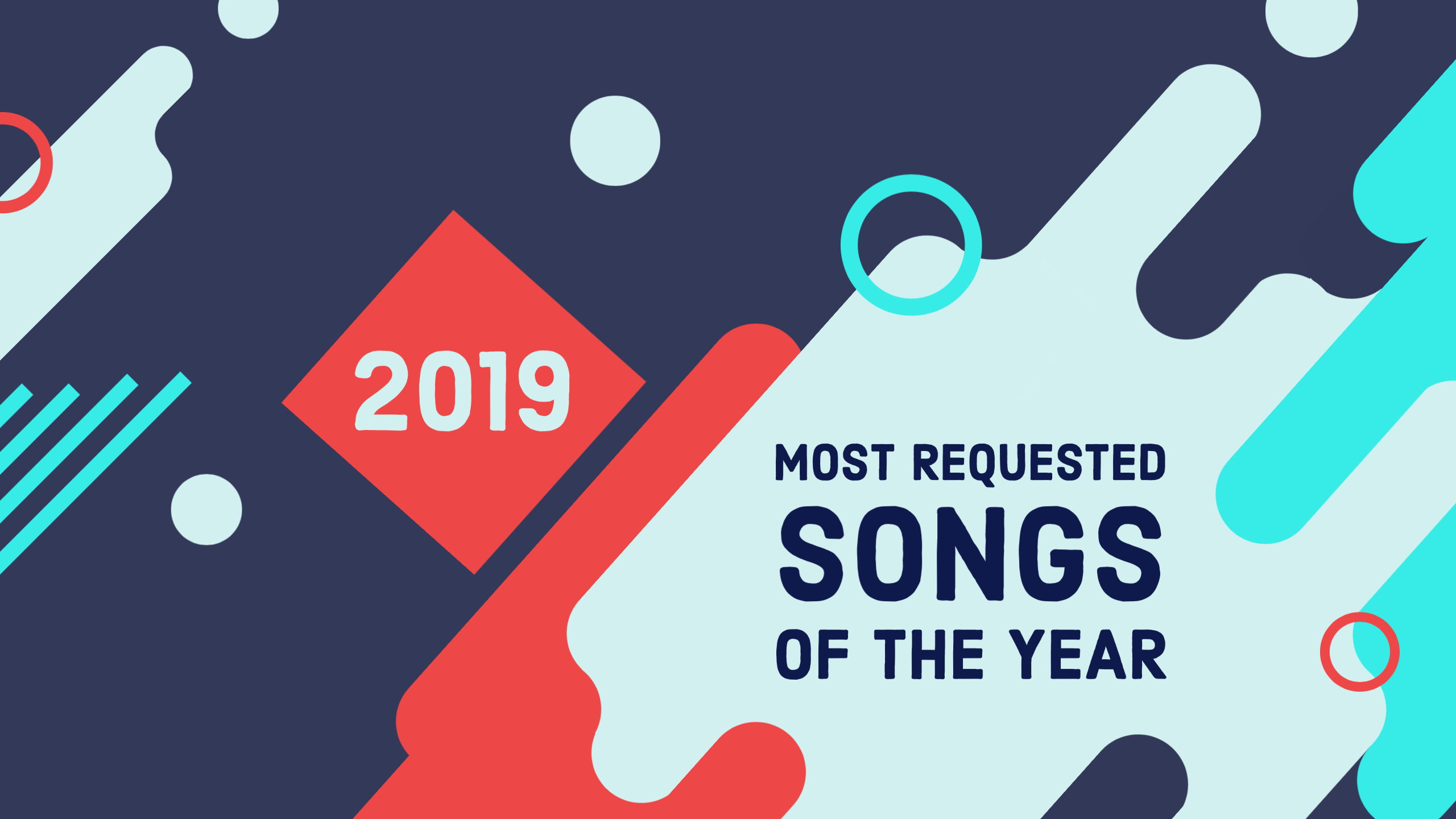 To be sure, 2019 brought changes for our subscribers and our industry as a whole. On the plus side, last year saw Promo Only offering access to all major label releases, including the Sony Music releases noticeably absent from other prominent pools. Access to the Big Three (Sony, Warner and Universal) will continue for our subscribers, thanks to our new agreement with Sony, but does require that we say goodbye to our Year-End playlists.
A small price to pay if we're to ensure prominent Sony artists such as Lil Nas X, Beyoncé, Calvin Harris, Drake, The Chainsmokers, Future, Pharrell Williams, Adele (and more) aren't missing from our subscriber's playlists.
And so, while there will be no Year-End 2019 playlist this year, having the charts to guide you to the most requested songs of last year is still a click away, thanks to our good friends at DJ Intelligence.
Simply visit our hugely popular Hit List page and you'll be whisked to a variety of Top 100 charts based on millions of requests made through DJ Intelligence's exclusive request system.
Combine DJI's Top 100 charts with the monthly Top 40, Dance, Modern Rock, Urban, Rhythm, Country, Latin and Caribbean charts that comprise our Hit List selections and you can stay on top of the hits you need with the greatest of ease!
Ready to view, download and cross-reference with your POOL library, our Hit List, the DJI Top 100s, and
DJ Intelligence's Most Requested Songs Charts
are all available at:
promoonly.com/hitlist
---
Tweak Music Tips with DJ Cova:
Review of the best studio gear 2020
Trouble viewing this video? Watch it on YouTube

For links to the best deals on the best gear reviewed here visit:
tweakmusictips.com
Follow DJ Cova at
tweakmusictips.com
and on
facebook
About: DJ Cova With over 18 years of experience in the music industry, DJ Cova has established himself as a highly respected producer, remixer and audio engineer via his performances from Miami to Las Vegas, consistent nationwide radio play, and high profile collaborations with Enrique Iglesias, Cobra Starship, Kat Deluna, Chris Willis (and more).
---
DJ Rachel Lynch: The DJ Diet
Should you be on it?

NAMM 2020 means the most prominent manufacturers have cooked up new tech tools that have the industry salivating. Social media has been on fire with "delectable" innovations like the DENON 6000/6000M, Prime GO/Prime 2, Pioneer DJMV10, Chauvet GigBar MOVE, RANE Seventy, and the Electro-Voice EVOLVE 30M. In response to the release of this technological buffet, the internet has been seasoned generously with sneak peeks, reviews, blogs, and attractive advertising. DJs are known to have an insatiable appetite for buying new gear, but maybe it's time for a "DJ diet"?
1. Is this purchase focused on the customer?
Most agree the only people who REALLY care about gear and specs are other industry professionals. In truth, clients don't care about the "ingredients" (brands); all they want is the finished product to "taste good" (overall outcome). Before binging on new gear, focus on upgrading elements that genuinely enhance the guest experience. If your current setup is tidy, professional, and producing happy customers, consider holding off for something more meaningful like pizza or investments that uniquely elevate your "wow factor."
2. Have you REALLY outgrown your current gear?
I often encourage DJs to invest in things that make their job safer, faster, or more profitable. To help determine if an upgrade is necessary versus a "nice to have," evaluate if you're meeting the client's expectations and how easy is it for you to accomplish those expectations? If you find yourself frequently turning down work because you cannot accommodate a request or are struggling to execute a task with the gear you currently use, then it may be time to upgrade or invest in something new. Otherwise, it may be a new toy rather than a vital tool.
3. Have you mastered what you currently use?
That shift key on your controller unlocks another layer of features. If you didn't know that, this paragraph is for you is for you! Mastering DJ hardware and software takes time and practice. With that said, professionals should develop the technical know-how to maximize the full potential of their gear. It is not uncommon for DJs to prematurely upgrade because they didn't understand what they purchased in the first place or did not take the time to explore all the existing options. Before reaching into your wallet, make sure you intimately understand all available features with your current setup. Get comfortable with the strengths and limitations to determine if this would be an actual upgrade or a lateral move to something similar you're already using; new doesn't always mean better or different.
4. Upgrading won't make you a better DJ
Buying new stuff often feels like the quickest way to improve, and while there may be some truth to having extra features and tools to attain a professional edge, it's not going to ensure your stardom as a music festival headliner. The truth is that new speakers won't mask poor music choice or the inability to read a crowd. Experience is the best teacher, not expensive gear. Upgrading may be a temporary motivator to put in additional time behind JANks, but buying new tech won't fix fundamental shortcomings. Learning and progressing as a DJ can be done on almost anything. Want to be a better entertainer? Focus on the basics and expand your creativity through experimentation.
5. Have you budgeted for this expense?
Budget means spending with a purpose. Understanding the purpose of a budget gives more freedom and flexibility to purchase what you NEED when you actually NEED it. Make sure your budget doesn't turn into a fad diet, meaning you have good intentions that fade away with every temptation that crosses your path. Proper finance management is essential for good business, and it is easy to do if you set realist goals and stick to them. If you have unexpected equipment failure and haven't explicitly set aside funds for anticipated upgrades, consider de-cluttering and offsetting some of the cost by selling older gear that's collecting dust. Prioritize expenses and goals to eliminate frivolous purchases.
Technology is evolving faster than ever. This progress is a big win for the DJ industry; however, it can be overwhelming and confusing to know when to purchase the next best thing. With the constant pressure to streamline our workflow, maximize convenience, and blur the boundaries between DJing and producing, upgrading often seems like the right thing to do.
It's easy to get caught up with the tech whirlwind and obsess over insecurities of not having the newest gear available. However, before opening up your wallet, I suggest an honest self-check to help determine if this upgrade is worth spending your hard-earned money or mere indulgence.
About: DJ Rachel Lynch
Fun, creative, and ambitious, DJ Rachel is making her mark as one of the top mobile DJs in the tri-state area. Her diversity as a DJ allows her to play at events that include MetLife Stadium (for the New York Jets) and serve as opening act for George Clinton Parliament Funkadelic and Gloria Gaynor. For more info visit: facebook.com/DJRachelRLynch
---
Multi-Opportunities w/ DJ Mike Walter
How to find the talent your biz needs to grow!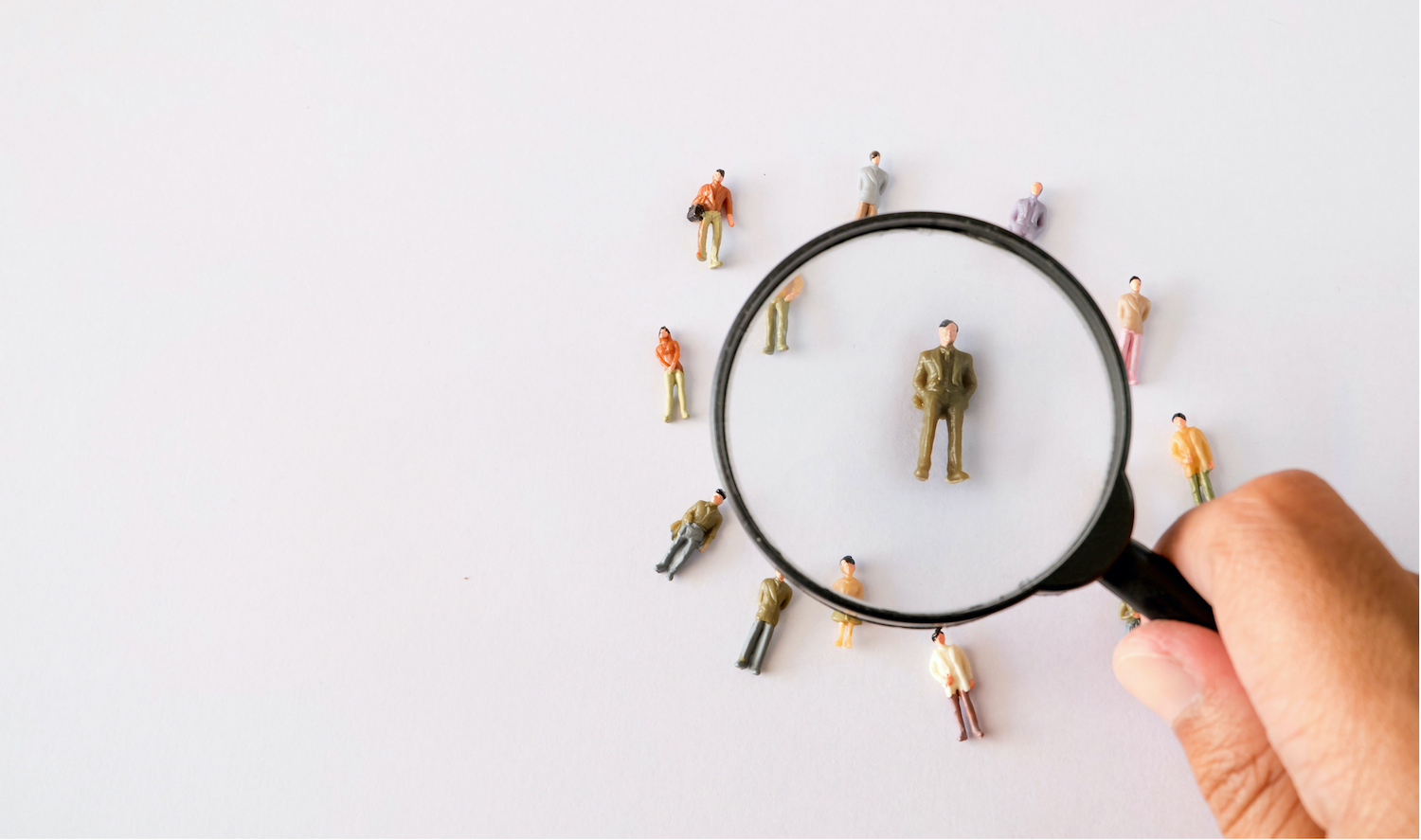 If there is one question I get more than any other when I speak to business owners in this industry it's about finding talent.  We all wish Amazon would just open a DJ division where you could hop on and order up a few new DJs just in time for the busy season.  But alas, that doesn't exist. So we are all stuck scouring our area, interviewing the masses and searching for our next great DJ.
When I'm asked that question my response is usually 'what are you looking for?'  And I'm often surprised that I don't hear a clear and concise answer. 
How can you find something if you don't know what you're searching for?  
That's my first suggestion if you are wondering how to find talent. Define the search. Take a few minutes and make a list.  Describe what you think is the ideal candidate for your company.  Write down everything and anything that comes to mind: age, gender, height, job experiences, hobbies, personality, attire etc. Now put that list somewhere private where only you can see it.  And look at it from time to time.  Remind yourself who your dream DJ recruit is. 
I'm a firm believer that not only are you more likely to find someone if you have a clear vision for who you want, but I also think we see things more clearly after they've been pointed out to us.
Want an example? Did you know there's a hidden symbol in the FedEx logo? If you didn't know that, take a look.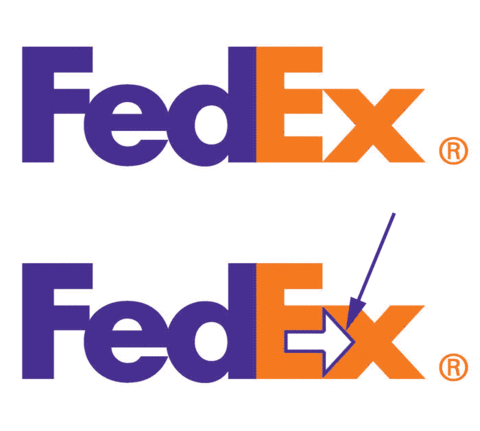 Between the second "E" and the "X" there's an arrow. And that's clearly intentionally because it's on brand. FedEx moves things from here to there. So an arrow makes sense. And here's how that proves my point. If you never noticed that, I guarantee the next few times you see a FedEx truck or package with that logo on it, the arrow will jump up at you. That's the power of something being more obvious once it's been pointed out.
So once you define who your perfect DJ recruit is, you are much more likely to spot them. Make your list, check it often and always be searching. There are potential awesome DJs in every walk of life. The next time you're out on the town, they could be your bartender or server. Might be your kid's teacher. Or maybe that kid strumming his guitar in the coffee shop.
If you're serious about growing your company, you'll make the talent search a priority. And once you do, just like that FedEx arrow, you'll be shocked at how ubiquitous potential DJs are.
About: Mike Walter
Mike Walter is the proud owner of Elite Entertainment, a Multi-System DJ Company in New Jersey that was recently selected by TheKnot.com and WeddingWire.com as a top Entertainment company in the country.
---
Music Video of the Month: "Checklist"
MAX (feat. Chromeo)
Trouble viewing this video? Watch it on YouTube

"Checklist" was written and recorded by American singer/songwriter Max Schneider along with electro-funk producers, David "Dave 1" Macklovitch and Patrick "P-Thugg" Gemayel, collectively known as
Chromeo
. The music video was directed by Raul Gonzo.
Available on
Hot Video JAN 2020
---
POOL Pro Tips: Original Folders
Want all your songs in their original folders every time? Done!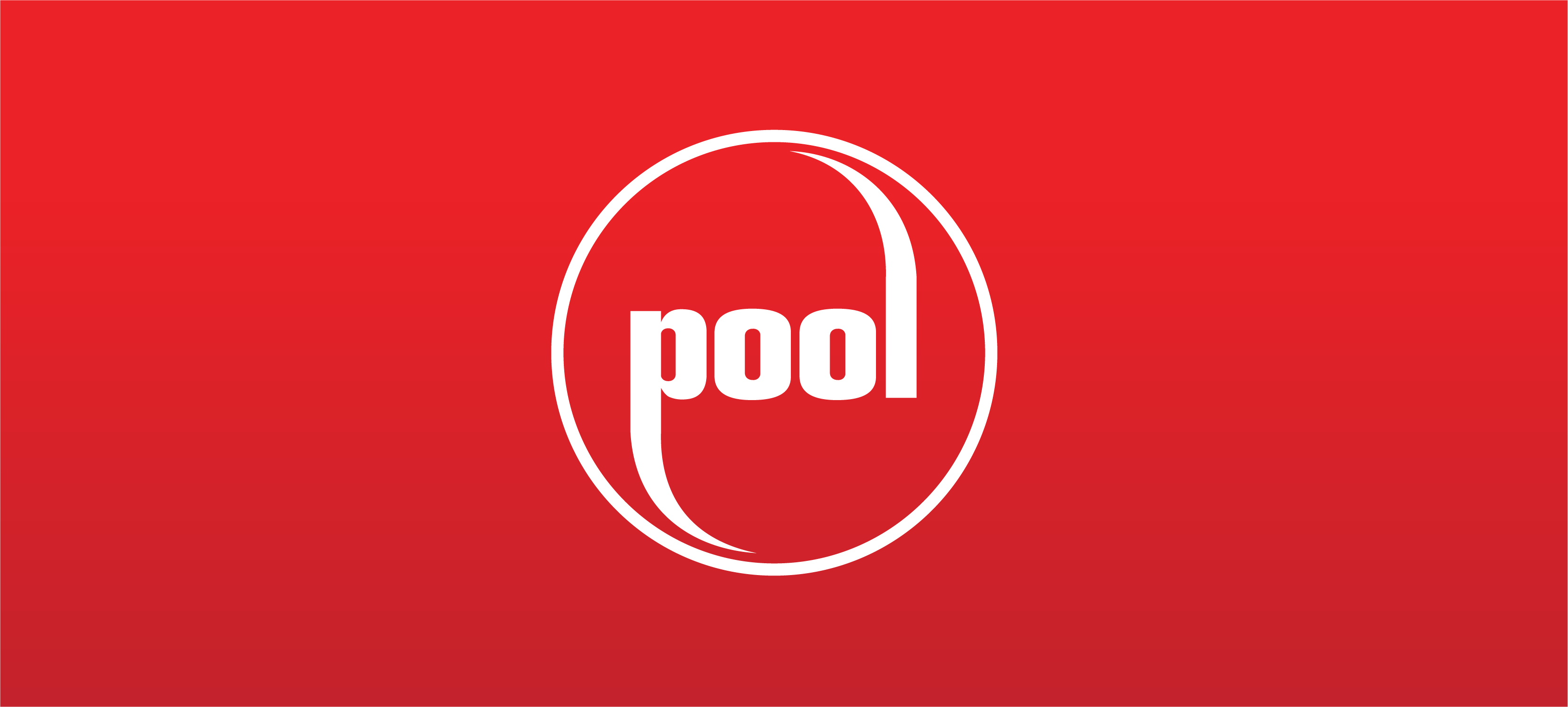 It's a POOL fact of life: Songs serviced as daily singles can often appear in a number of other folders, e.g. our Top 20 Playlists, Express Audio batch download folders and monthly genre folders (Mainstream Radio, Urban Radio, Rhythm Radio, etc.).
Not a biggie for those who search by title, artist or BPM. Especially when one click on your app's NEVER DOWNLOAD DUPLICATE SONGS will keep hard drive clutter to a minimum.
Did you know POOL also offers the perfect have-it-your-way solution for those who want the songs they download attached to EVERY folder they appear in?
Simply give your PREFERENCES tab a tap, check the CREATE FOLDER FOR ISSUE DOWNLOADS box, seal the deal with a click on the APPLY PREFERENCE icon and you'll receive every song in every folder it appears.
PRO-TIP:
Our
CREATE FOLDER FOR ISSUE DOWNLOADS
feature requires you UNCHECK the NEVER DOWNLOAD A DUPLICATE SONGS box!
Have a suggestion or question about POOL?
Contact us at
poolsupport@promoonly.com
or by calling
407-331-3600
---
JAN 2020
Find out what's trending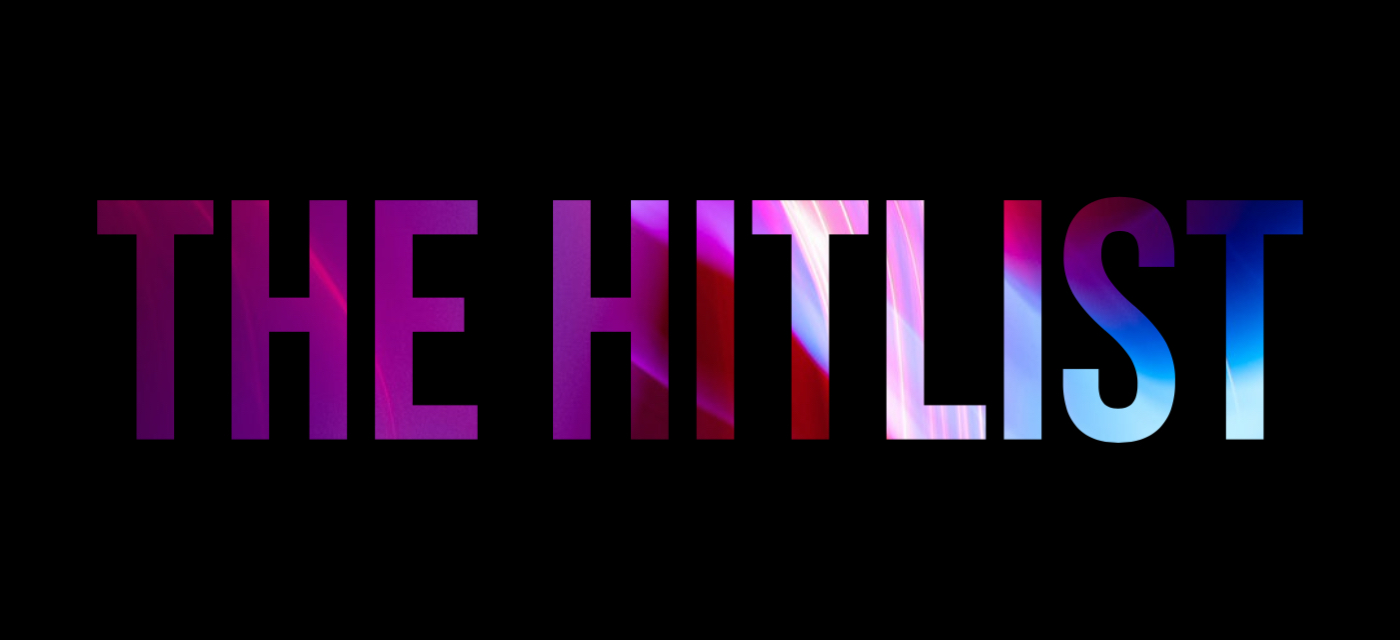 Find all the hottest Top 40, Hip-Hop, Country, Rock, Dance and Latin Hits, and where they appear on your Promo Only Series.
**EDITORS NOTE**
The current Hitlist may still be in the process of being compiled so please check back if the one shown is not the most current.
---
Nick's Picks: JAN 2020
Check out the new adds to Nick's eclectic playlist!










Portishead - Machine Gun
Fiona Apple - Criminal
Gary Clark Jr. - Pearl Cadillac
Rush - Tom Sawyer Megamix (Live R40 Tour)
Marilyn Manson - God's Gonna Cut You Down
Loverboy - Working For The Weekend
The Candyman - Knockin' The Boots
Johnny Gill - Rub You The Right Way (Promo Only Intro Edit)
Tyga - Ayy Macarena (PO Intro Edit)
A$AP Ferg - Jet Lag (PO Intro Edit)





"NEW OR OLD, KNOWN OR NOT,
GOOD MUSIC IS GOOD MUSIC."

- "NICK JAMES" HAHN

Now celebrating Year 5!
As a
POOL subscriber
you'll find them in your
POOL charts & playlist tab
and you can download it now for
free
.
| | | |
| --- | --- | --- |
| | Listen on the go by following: | |
Never been a POOL subscriber?
Want to catch Nick's Picks plus a free month of POOL delivery?
Email us and we'll get you started.


---


THESE CLASSIC MUSIC VIDEOS ARE NOW ON
SALE


Best of Intro Edits V6
Volume 6



Best Of Love Songs
Volume 8

Music Videos are also playable as audio-only via software that supports MPEG4




$25.00

/ Download (POOL)

now

$15.00 ea.






Offer Ends
Sunday, February 2nd, 2020
11:59pm EST
Never tried POOL?
Simply email us for a no strings attached, free trial.
---

Got a suggestion for future issues or care to comment on our content?
Contact us at promo@promoonly.com