IN THIS ISSUE
---
---
Trending: The DJ Symposium
Our newest regional crush
DJ Symposium Promo 2020 from TKM Co on Vimeo
It's no secret that we love us some regional shows and no secret why. Intimate, informal, close to home and brimming with newly minted know-how, shows such as Iowa's The Wedding DJ Symposium are redefining how DJs advance their careers.
"I think where some in our industry fall short is education," says DJ Jesse Swanson, the driving force behind WDJS. "We're in that small-business niche where anyone can get a pair of speakers, download some music and call him or herself a DJ. My passion is that if we can educate these guys, because they're eager to learn, they want to be better, we have the internet, we have YouTube, but if we can get them in a group of their peers where they can bounce ideas off each other, network with each other, we can ignite a fire that can take them to another level pretty quick."
"This year, our third," Jesse continues, "we moved the show from Omaha to Central Iowa so we could bring in people outside of our circle, outside of our industry, and give a lot more people the option to come. So while we didn't want to lose the vibe of good friends getting together, we did want to offer a more well-rounded event."
Hosted at Adel Iowa's beautiful Country Lane Lodge, WDJS rocked in the New Year (aka slow season) with an all-star line-up that included presenters DJ Riley Mullane (f. building authentic relationships that translate into business); Teressa Mattes of TKM Co. (f. engaging, high-quality video content creation & modern online distribution strategies); and DJ Bill Burkett (f. harnessing the power of passion).
As for next year's event?
"We're happy to be growing but don't want to turn this into a Midwest Djs Live or Mobile Beat kind of thing. Those are great shows, but we want to keep things intimate, where everyone feels they have a voice and feels like we're representing our region."
Connect with Jesse and stay on top of the latest Wedding DJ Symposium happenings on
Facebook.
---
Spotlight: Nadirah X
Poet & Hip-Hop Artist on "Fire…"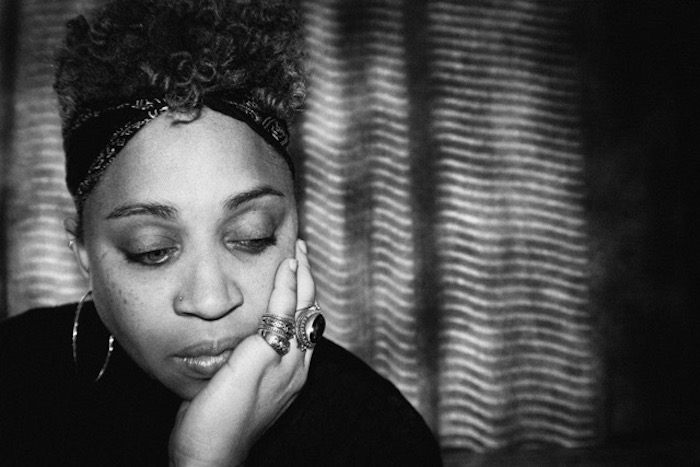 One listen and it's easy to understand how the soulful mix of slam poetry and rap unique to Jamaican hip-hop/poet Nadirah X came to inspire Dave Stewart to offer his services as producer. Nor is it much of a head scratcher why industry icon Glen Ballard would chose to co-create not one, but two epically elegant albums that bear her name.
One listen is all it takes to see that Nadirah X is an artist of uncommon passion and purpose. One we had the pleasure of speaking with recently post-NAMM.
PO:
You're obviously a gifted storyteller. Can we talk about your story?
NX:
Well, I was born and raised in Jamaica. And along the way I've been blessed to meet some amazing people, all very organic, never by plan.
PO:
Starting with the friends who entered your songs in a songwriting competition and the win that led to a life-changing performance at the Caribbean Music Expo?
NX:
Yes. Dave Stewart came out to that show. He was visiting Jamaica at the time. He was the first person I saw when I came off the stage and he said 'I want to work with you.'
PO:
So just like that, you're working with half of the Eurythmics.
NX:
Yes, in a month I'd gone from trying to submit songs to other artists to flying to London to …
PO:
Writing a jingle for Coco-Cola, having your track "I Hate This" featured in Lara Croft Tomb Raider, to eventually touring Europe, China and Brazil, and releasing your first EP, Ink, co-produced by Dave Stewart and… Glen Ballard (Jagged Little Pill).
NX:
I met Glen through Dave. He worked on my first album and is working with me on my new album. Glen truly believes in the art and the artist, in sitting in a room and actually writing a song with you, in figuring out what's in your mind and where you want to go with the story you want to tell.
PO:
Your stories are so empowering. Tracks like "Testimony," "Destiny" and, more recently, "Fire," from your upcoming
Never From Nowhere
album and book, are at once fierce, uplifting, and unique in their blend of hip-hop, reggae, rock, soul, and spoken word.
NX:
"Testimony" is one of a lot of people's favorites from that album [Ink] and one of mine. Glen wrote the whole chorus for that. Everything I've written with him has started by sitting at the piano with him. That's what brings this great integrity to everything he does.
PO:
And to your work, too, to be sure. Tell us about your newest track, "Fire."
NX:
I'm actually in the middle of working on a remix for that. [Rapper] Bishop Lamont will be adding some additional fire. And I'll be dropping the second single very soon, also with Glen. There's some good music coming!
Of that we have no doubt.
Trouble viewing this video? Watch it on YouTube


warningContent Warning!warning
Follow Nadirah X on
Facebook
and
Instagram.
Her book,
Never From Nowhere
can be purchased on
Amazon.
---
Tweak Music Tips with DJ Cova:
5 Habits you MUST master to succeed!
Trouble viewing this video? Watch it on YouTube

Check out the Tweaks Music Tips giveaway at:
tweakmusictips.com/giveaway
Follow DJ Cova at
tweakmusictips.com
and on
facebook
About: DJ Cova With over 18 years of experience in the music industry, DJ Cova has established himself as a highly respected producer, remixer and audio engineer via his performances from Miami to Las Vegas, consistent nationwide radio play, and high profile collaborations with Enrique Iglesias, Cobra Starship, Kat Deluna, Chris Willis (and more).
---
Lou Paris: Wedding DJ Prices
Why Are They All Over The Place?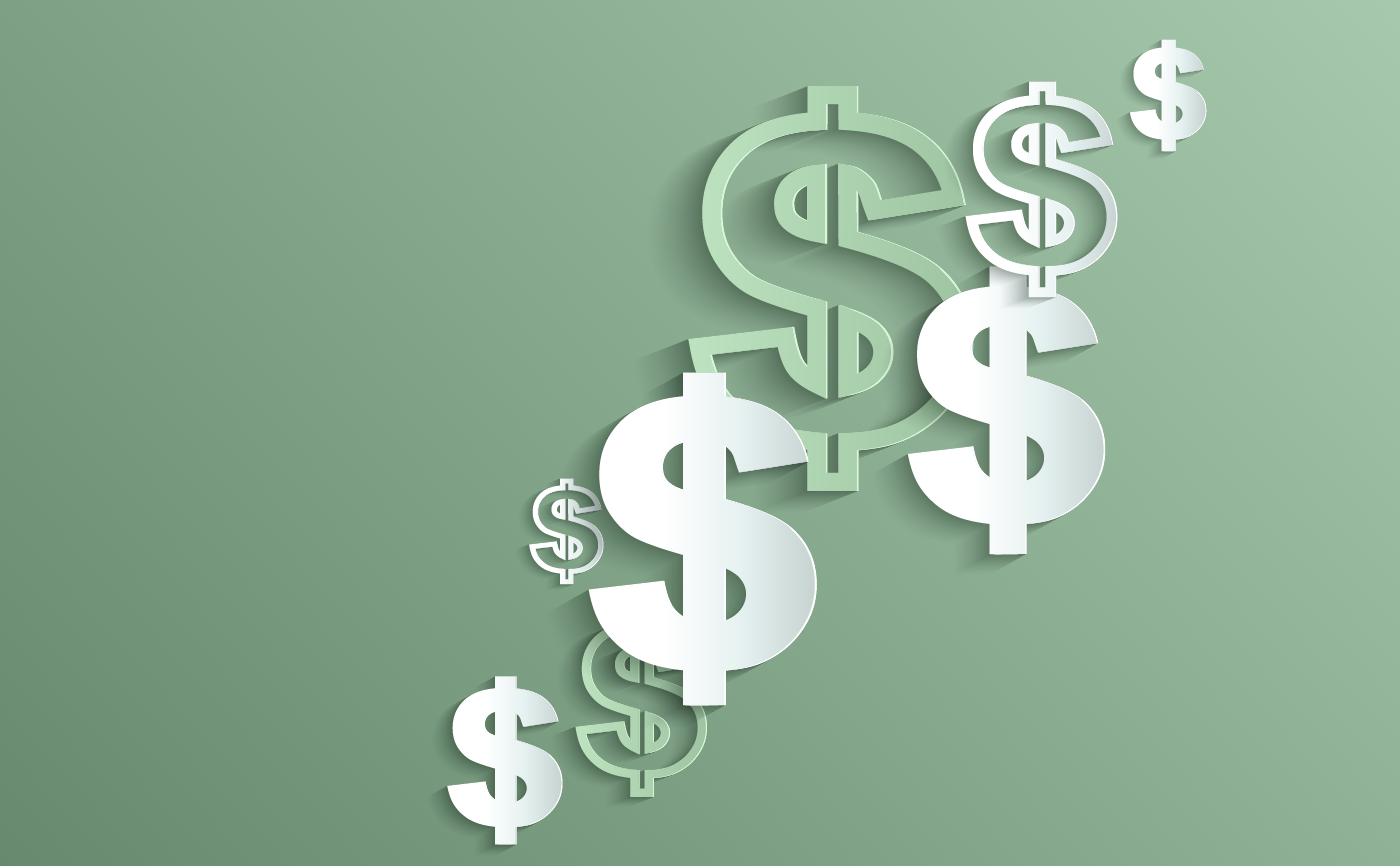 When searching for a wedding DJ most couples are almost certainly going to run into a wide range of prices, sometimes from as little at $150 upwards to the tens-of-thousands.
Why do wedding DJ prices vary so much? Let's get an industry secret out there in the open. All of this all-over-the place pricing is a combination of a few factors and much of it is self-inflicted. 
Many quality DJs do not price their services according to the value they offer.
Some are afraid of charging too much and pricing themselves out of their perceived market. This despite the fact that interviewed couples overwhelmingly say that the DJ proved to be the most important factor of their wedding.
You will also see estimates from places like Thumbtack that publish what I can only call absurd pricing. People should know that Thumbtack exclusively represents the lower-end DJ market and does not reference more realistic pricing because most quality wedding DJs will not use the service as it represents a race to the bottom.
There are also some DJs that are honestly properly priced in the lower tier.
They may be new in the business, they may not have a lot of experience as a wedding DJ, they may have not put adequate investment into their business or even more likely they are running their operations as a hobby and not a business.
Because of the wide range of pricing options out there, some couples may see a quality wedding DJ's price as a bit of sticker shock.
But make no mistake, when you see higher prices you're likely looking at a DJ who is offering exceptional service (and a bargain in the grand scheme of things).
So while there certainly are some pricing issues the industry has to learn to contend with, I would like to arm you with some essential info to help you successfully transition client expectations from wedding DJ
prices
to wedding DJ
value
…
[continue reading]
About: Lou Paris
Lou has been DJing since 1988 and has a deep passion for music of all styles and genres and became a wedding DJ in 2012. Coincidentally, he is also a successful 20+ year IT professional and has merged many technology concepts to ensure a successful night of entertainment.
---
SPECIAL OFFER!
Contact NLFX Pro today for special Promo Only Subscriber price!
JBL EON ONE




Compact


All-in-One Rechargeable Personal PA

Professional Performance
In a Small Package
"I think the EON One Compact is a game changer
for DJs doing ceremonies. It's battery powered, allows bluetooth streaming up to 4 speakers at once, and has a full featured digital mixer on-board with a pretty nifty app." - Ben Stowe
FEATURES:


---

• Full-featured 4-channel digital mixer
• Bluetooth® Audio Streaming + Control
• 4 channel mixer
• FX: Reverb, delay, chorus
• Self-powered, two-way
• 8" woofer, 1" tweeter
• Sensitivity 112 dB SPL/V
• Frequency Response 37.5 Hz – 20kHz
• External USB charging
• Battery Life: Up to 12 hrs
Go Smaller, Lighter, Louder
Contact NLFX Pro today

**This special offer is only available to current Promo Only subscribers.**

Contact NLFX Pro for details: specials@nlfxpro.com / 1 (888) 660-6696
---
Music Video of the Month: "Everything Has Changed"
Best Coast
Trouble viewing this video? Watch it on YouTube

via Wikipedia
"Everything Has Changed" was written and recorded by American singer/songwriter Bethany Cosentino and Multi-Instrumentalist Bobb Bruno, collectively known as Best Coast. The song is the second single from their album,
Always Tomorrow
, released February 21, 2020.
After completing their
California Nights
album, Lead singer, Bethany Cosentino felt "creatively paralyzed. I couldn't write music." She believed "nothing was ever going to change" which led her to come up with the song "Everything Has Changed", after forcing herself to write. She's called the album "the story of where I was and where I am now, as well as the struggles I am still learning to identify and figure out. This album is about leaving the darkness for the light, but still understanding that nothing is ever going to be perfect."
The music video was directed by Ryan Baxley.
Available on
Hits HD FEB 2020
---
POOL Pro Tips: Original Folders
Want all your songs in their original folders every time? Done!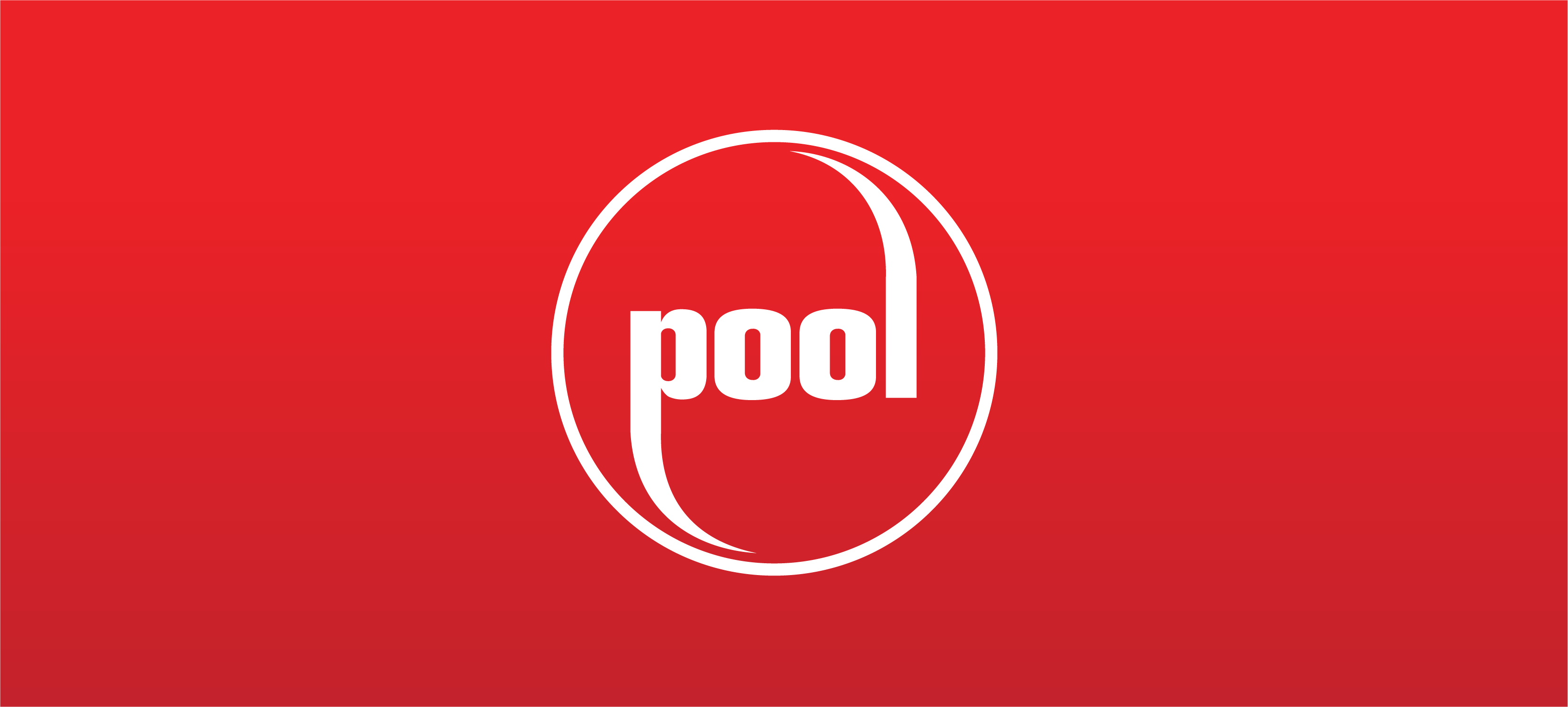 Come March 2020 you'll be seeing double as we introduce our new Express Audio DJ Tools folder.
You can look forward to the original Express Audio folder and the convenience of downloading the newest pop, dance, urban, rock, country & Latin radio releases with a single click.
Express Audio DJ Tools will now provide a similar one-click solution for our exclusive Intro Edits, Quick Edits and Powersets.
The radio versions you want. The DJ Tools you need. All in two convenient folders!
Have a suggestion or question about POOL?
Contact us at
poolsupport@promoonly.com
or by calling
407-331-3600
---
FEB 2020
Find out what's trending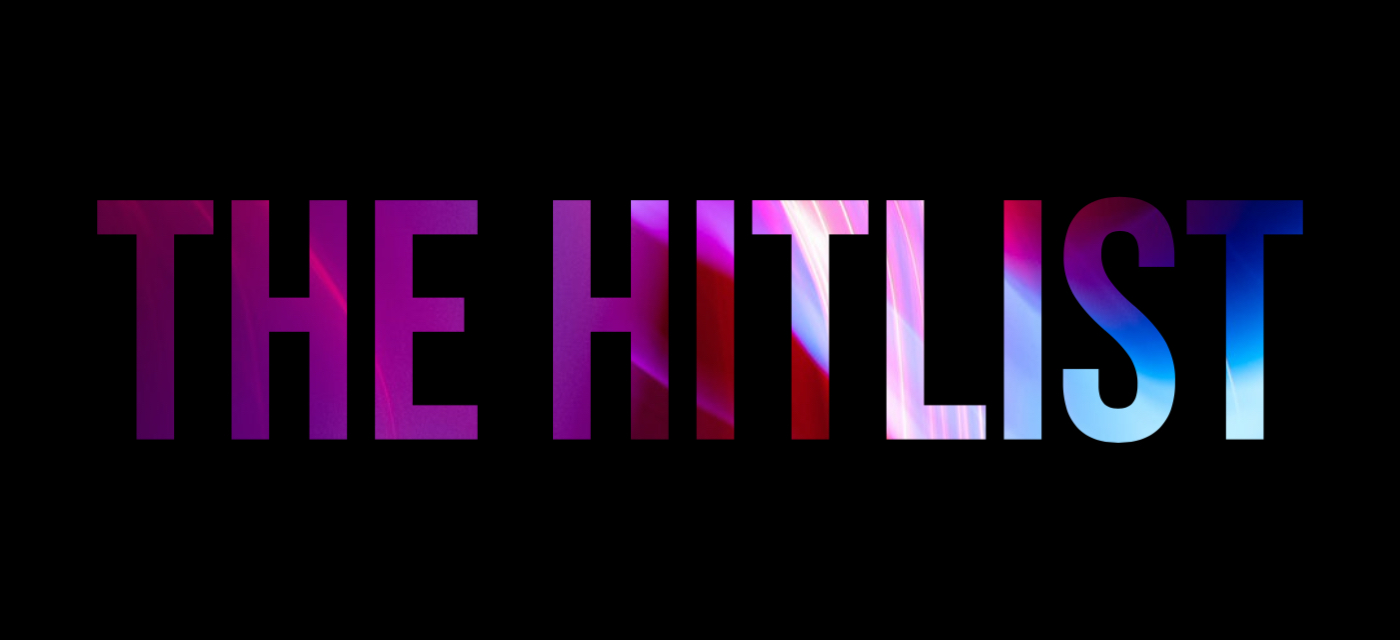 Find all the hottest Top 40, Hip-Hop, Country, Rock, Dance and Latin Hits, and where they appear on your Promo Only Series.
**EDITORS NOTE**
The current Hitlist may still be in the process of being compiled so please check back if the one shown is not the most current.
---
Nick's Picks: FEB 2020
Check out the new adds to Nick's eclectic playlist!










Lana Del Rey - Video Games
PM Dawn - Set Adrift On Memory Bliss
Billie Eilish - Everything I Wanted
San Holo f./ Broods - Honest/li>
The Smiths - How Soon Is Now?
Saint Etienne - Only Love Can Break Your Heart
Best Coast - Everything Has Changed
Bobby Brown - My Prerogative
Doja Cat - Boss Bitch (Explicit)
The Weeknd - Blinding Lights (PO Intro Edit)





"NEW OR OLD, KNOWN OR NOT,
GOOD MUSIC IS GOOD MUSIC."

- "NICK JAMES" HAHN

Now celebrating Year 5!
As a
POOL subscriber
you'll find them in your
POOL charts & playlist tab
and you can download it now for
free
.
| | | |
| --- | --- | --- |
| | Listen on the go by following: | |
Never been a POOL subscriber?
Want to catch Nick's Picks plus a free month of POOL delivery?
Email us and we'll get you started.


---


THESE CLASSIC MUSIC VIDEOS ARE NOW ON
SALE


Best of Alternative Dance
Volume 1



Best of EDM
Volume 3

Music Videos are also playable as audio-only via software that supports MPEG4




$25.00

/ Download (POOL)

now

$15.00 ea.






Offer Ends
Sunday, March 1st, 2020
11:59pm EST
Never tried POOL?
Simply email us for a no strings attached, free trial.
---

Got a suggestion for future issues or care to comment on our content?
Contact us at promo@promoonly.com