IN THIS EDITION
---
Trending: Marquee DJ & Photo Booth Conference
July 8th - 10th, 2019 | Chicago IL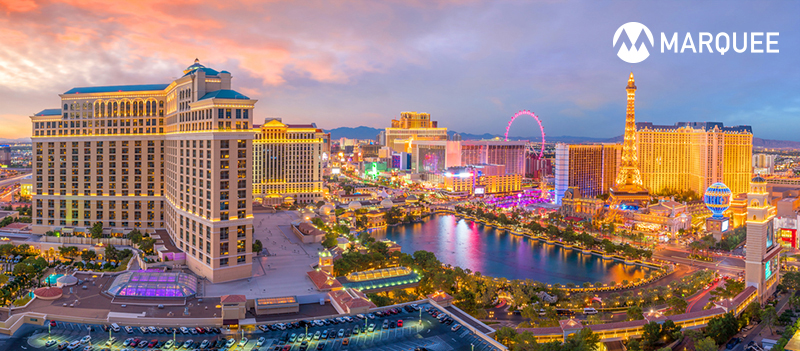 No stranger to go big or go home, event producer Keith KoKorus wastes no time explaining his goal for this year's Marquee DJ & Photo Booth conference show: "We're going to make you money!"
After spending a few minutes with Keith, we'd be hard pressed to disagree.
The Lineup
With the better part of Chicago's Deerfield Hyatt as its playground, Marquee DJ is set to offer attendees over 50 exhibitor tables, three demo rooms, and an expo floor brimming with manufacturers and services such as QSC, DAS Audio, Denon DJ, Ring Roamer, Odyssey Gear, ACA Photo Booths, DJ Event Planner, DNP Photo Imaging, ADJA, Disc Jockey News, Promo Only and more!
Scheduled presenters include Alan Berg, Scott Faver, Nick Spinelli, Kate Patay, Sean "Big Daddy" McKee, Jeffrey Craig Siber, Jazmine Gonzalez, Jordan Marshall, Andy Ebon, JD Gershbein, Adam Weitz, and DJ Speed, to name a few of the experts who will be on hand.
No Excuses
"If you just want to come out and check out gear, register before July 1st and you can see the toys for free," says Keith. "So if you're a DJ or photo booth person in the Midwest, you really have no excuse not to come out other than… you don't need to make more money. Admission to the expo floor is free, parking is free, it's a beautiful hotel, so why not come hang out with DJ friends, walk the show, and check out the gear?"
For those looking for a more immersive experience Marquee boasts over 40 sponsored and educational-track seminars. "Just gobs and gobs of education opportunities. We've got people flying in from all over the country and Canada to speak, awesome presenters from within and outside our industry ready to share their wealth of knowledge."
It's not in Las Vegas!
"Actually," says Keith, "that's not necessarily a good thing. No matter how good or bad a show in Vegas is, attendees have at least always had Vegas to fall back on. We don't have that luxury. So we have to do everything we can to make our show is truly a captivating and educational experience."
Final Thoughts
"If you want to make money, you should come to our show. That's it. We'll have people talking about marketing, social media, blogging, business development, upselling, trends for today's bride, websites, the difference between discounting and negotiating. Two guys flying down from Canada who are just going to teach new games to people to host at their various events. It's literally something for everyone, no matter what your background or job description may be."
For registration info and the
FREE
pair of Floyd Rose headphones (a $349.00 value) that comes with every full expo pass visit
marqueeshow.com
Use promo code "Promo Only" and save $50.00
---
Spotlight: New! POOL Powersets
Don't leave the booth without them.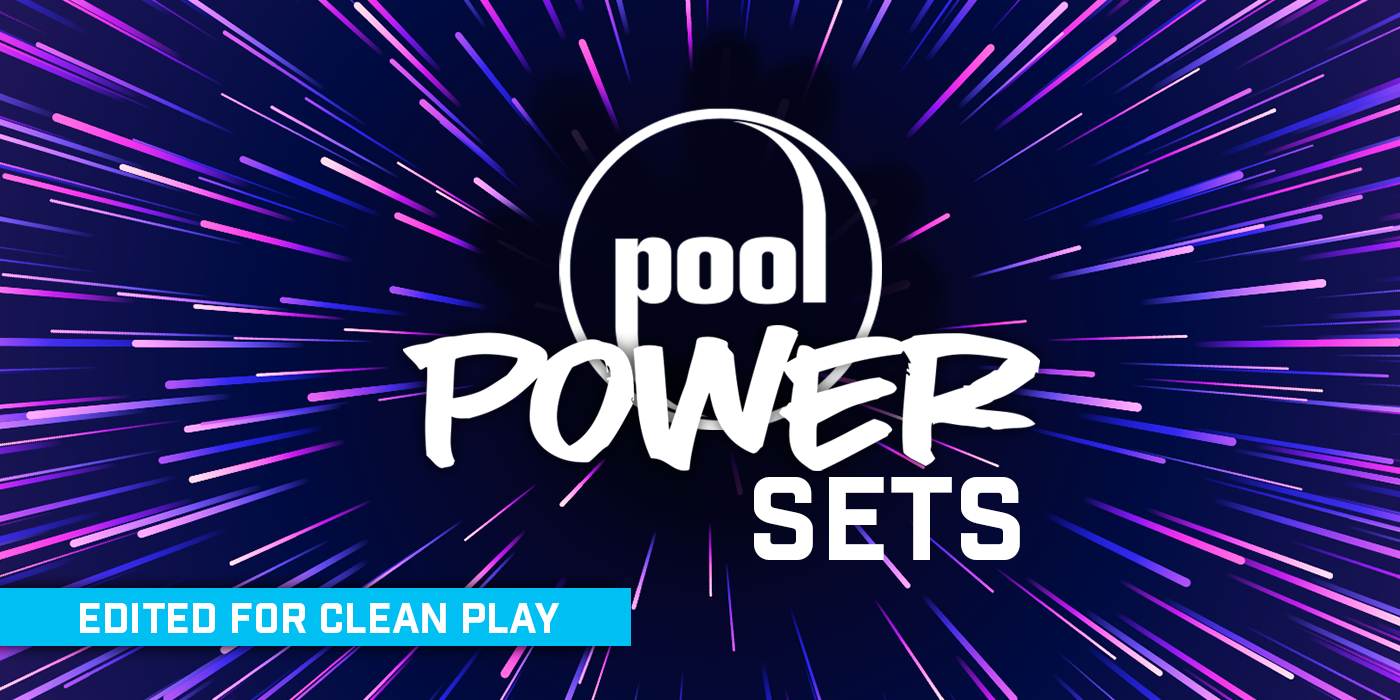 The show must go on. It's the first rule of showbiz and often the hardest rabbit to pull out of the hat when the unexpected occurs. So, for all of us who've been forced to wade in as our well-oiled events turn into a scene straight from Bridesmaids, we introduce POOL PowerSets: the non-stop mix that keeps the party going even when you can't.
Designed to cruise for some 9-plus minutes, and featuring a different genre each week, PowerSets deliver a spanking-new mix of the biggest hits to provide seamless cover while you address the inevitable distractions of live-play, without missing a beat.
You've probably heard them all, maybe lived more than a few: the bride's mother faints, the groom's sister shows up wearing all white, the groom discovers the bride was actually in rehab, not volunteering with orphans, that second Starbucks Venti was probably a bad idea…
Relax and bring the magic. You've got POOL PowerSets up your sleeve.
POOL Powersets are now appearing in
Audio Silver, Audio Gold, and Platinum
in your Express Audio folder and edited for CLEAN PLAY!
---
ProMobile DJ with Mike Petritis
Ghost Busting Leads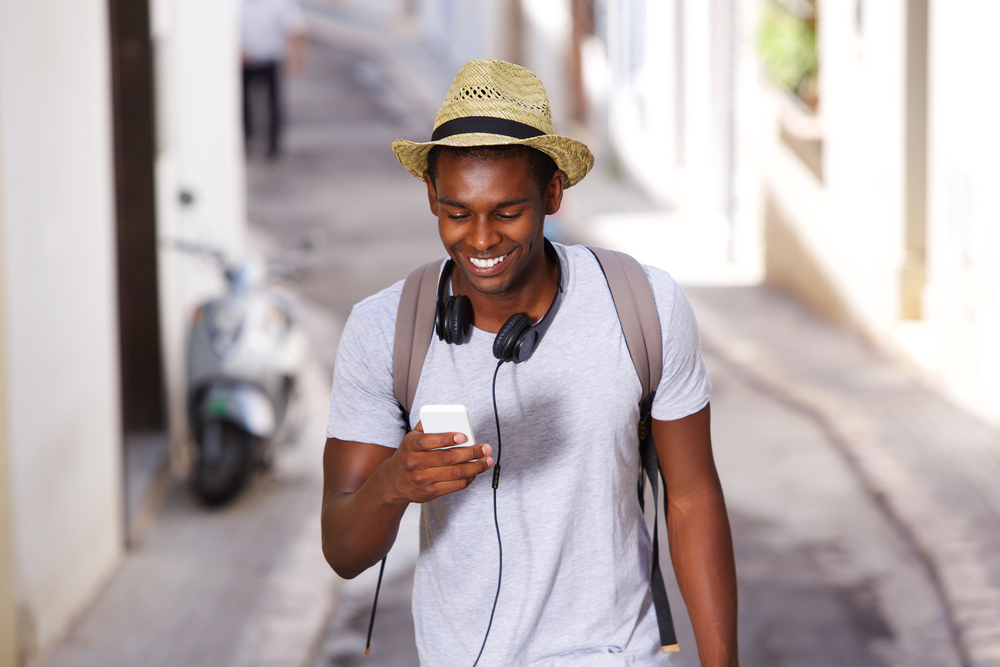 One of the biggest issues facing DJs beyond the price paradox has been the problem of leads that just seemingly happen to ghost you. As a matter of fact, one of the biggest reasons why brides have been ghosting DJs isn't because they don't like you. It is actually two problems …
First, we have an uneducated market that doesn't want to be educated. Keynote speaker at this year's MDJsLIVE Cara Lane spoke on the Millennial generation. The reasons for their actions aside (that requires a whole write-up on its own), millennials are of a mindset that only wants to learn what they have to, and unfortunately, weddings sometimes are treated as a formality. Surprisingly, a lot of younger people these days feel as though they must have a wedding. Not because they want one, but they need to have one.
DJs and entertainment fall in the same vein. Even if they are amped to have their wedding, they don't necessarily WANT to have a DJ. They need to have one. They believe that a Spotify playlist could do a swell job. Personally, I can't blame them! Unless I was aware of the importance of a well-trained DJ or experienced a bad one I would never understand why I should be dropping $2000-5000 on wedding entertainment.
Secondly, we have clients who are never sure if they can afford you in the first place. When they learn that you are out of their budget they don't know how to communicate back to you in a manner that doesn't seem offensive. We live in times where people are afraid to jump on the phone. Times where most conversations are held over Facebook messenger and texts. We have this issue where brides simply don't know how to communicate with professionals, especially professionals they've never had to hire before!
This article is not here to argue whether you should publish your pricing on your website, but I do have to say that based on conversations that I've had with over 50 brides and brides to be, the least you can do is publish your starting rate.
Why?
Not too long ago, I had an eye-opening conversation with a woman named Angie who was married in the past 2 years. She was very transparent with me and was saying that when she was hiring different vendors she wasn't sure who to talk to or what to expect. She had never been married before. She has never hired any photographers, florists, caterers, or let alone DJs before and had no idea what to expect to be charged. No one wanted to publish their price and so despite her having a very strict budget that she wanted to stick to, she wasn't sure how to politely handle this pricing issue with the vendors.
Because of this she ultimately ended up calling dozens of vendors and ended up feeling guilty if they were out of her budget. She felt as though she wasted their time.
Continually insisting that the only way to handle a sale is to have a bride get on a phone call with you is only going to drive you as a business owner further up a wall. If brides do not understand what your company charges or don't have any sort of expectations as to how the conversation will go you are walking on thin ice in terms of the negotiation.
If you are lucky enough to get a millennial on the phone to any capacity, it is best to help them out! By you going in publishing your starting rate, you now have a lot fewer brides to get on the phone with who might just be tire kickers. You'll even have fewer leads ghosting you since they will already have a certain level of expectation when it comes to pricing.
P.S. If you are sending a follow-up email to a lead, have the email read: "Hey [name], Did you get my last email?" Try it. (Trust me)
Mike Petritis: After working with brands such as Michael Kors, McDonalds, the City of Chicago, Mike Petritis rejected the opportunity to work in one of the largest marketing agencies in the world. Why? Because his goal was to bring big voices to small businesses. Just in the last year Mike has helped over 150 companies grow through teaching and managing social media lead generation campaigns that have truly transformed every business who uses them. Utilizing his experience, he has enabled lawyers, contractors, and other small businesses nationwide to have access to big marketing power though his digital marketing agency Eliix.Marketing. Eliix brings empowerment and new hope to small businesses through increased sales driven by digital media.
---
The Gear Corner: RCF Pro Sound HDM45-A
The Active Two-Way Speaker
Review by Ben Stowe, CTS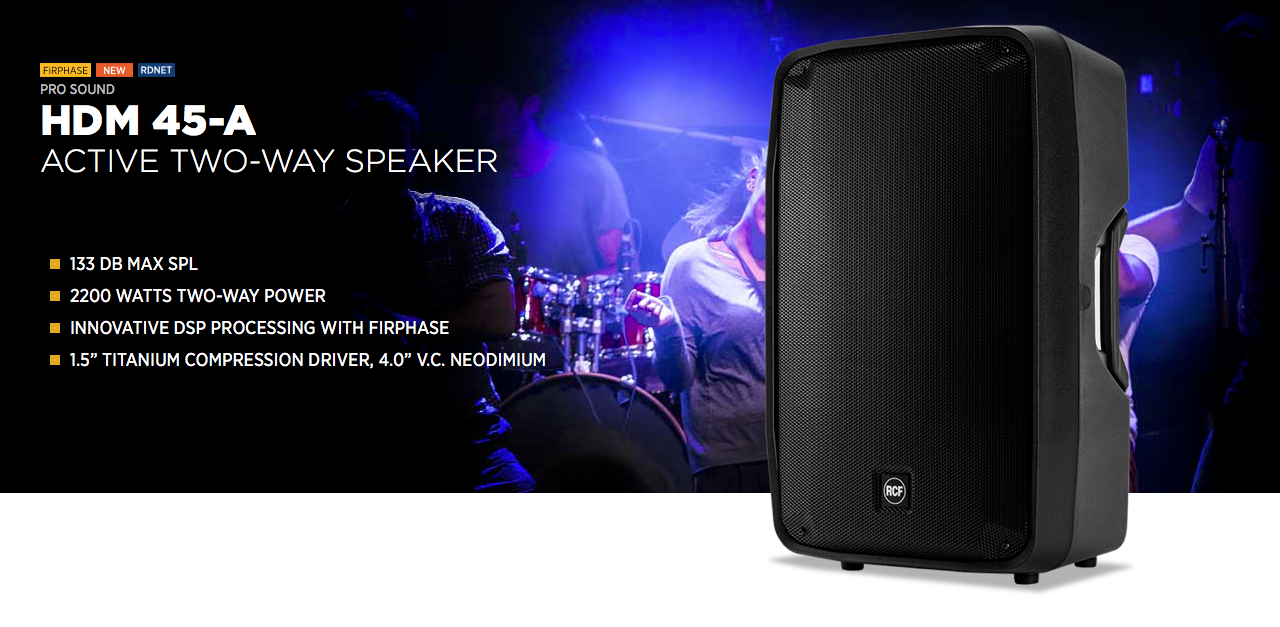 RCF is now shipping its innovative new Pro Sound HDM45-A active two-way speaker, a robust, road-friendly option for those looking for pro-quality performance at a DJ friendly price point.
Features Include:
* The HDM45A boasts a robust 15" neodymium woofer with a 3.5" voice coil paired with a 1.5" titanium HF driver and a beastly 4" voice coil crossed over at 650 Hz.
* It's bi-amplified with up to 2200 watts of power (1600 LF, 600 HF) delivering 133 dB max SPL over a 90º x 60º coverage area.
* FiRPhase filtering technology delivers transparent sound, absolute clarity and perfect stereo images without phase distortions, ensuring minimum latencies to the system.
* Powerful, convection-cooled Class-D amplifier
* Rugged composite cabinet that features XLR in and out, PowerCon in and out, and Ethernet for RCF RDNet, a pro-touring feature that allows for remote supervision and control
* Delivers 45 to 20,000 Hz, and pairs up perfectly with an 8004 or even better an 8006 sub to deliver incredible, full bandwidth three-way sound.
For those installing speakers, the HDM45-A offers M10 and M6 threaded inserts for mounting and flying. For the road warriors, it offers two side handles, a top handle, and weighs in at slightly less than 49 lbs. A protective cover is also available.
The HDM45A is smooth sounding with crisp definition at all levels, ruggedly built for the road, light enough to be stand mounted by a single person, and offers serious output for speakers of its size and price.
Now in stock and shipping from NLFX Pro!
For more info and Ben's best-price guarantee visit: nlfxpro.com/hdm-45-a
---
Eric Wenning
It's time to fire yourself (and hire a pro)!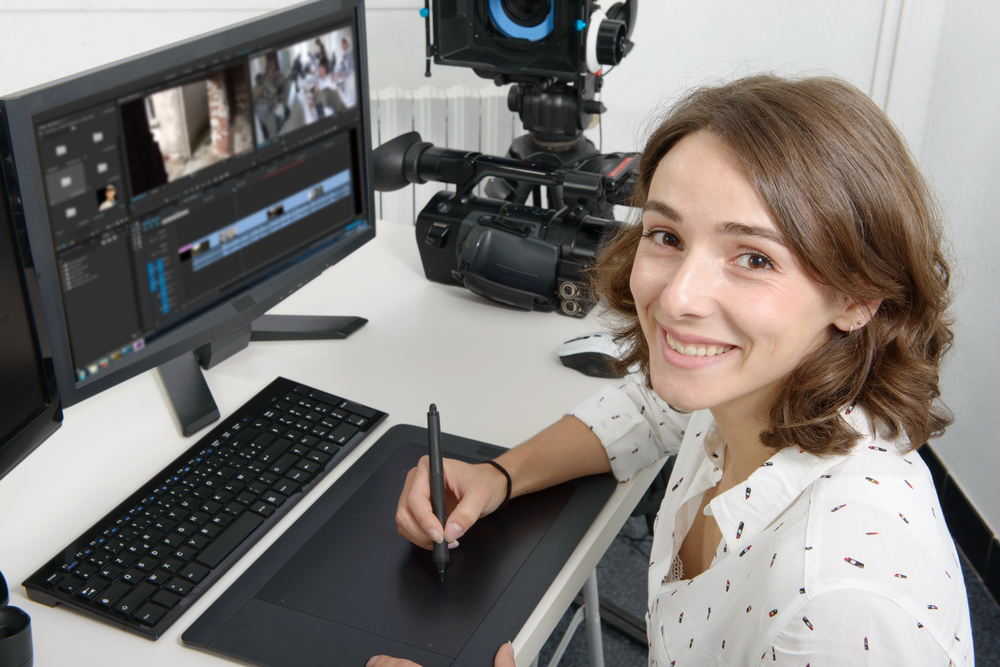 Let's be honest, you are probably an amazing DJ. But you probably aren't a professional video editor or social media expert. Yet you need these aspects of your business to look professional, to attract new clients and to grow your company, so you can take those long vacations with your family and just splurge.
Nowadays you might have heard some DJs say just posting numerous photos of your gig on your Instagram page is going to do wonders for your business. That might have been the case five years ago, but not in 2019!
Video is King!
Think about today's target audience. Mostly millennials, right? Did you know their attention span is shorter than any other generation? You only have 1 to 3 seconds to grab their attention before they scroll right past your social media post. What you NEED to post needs to be high quality, instantly engaging and ultimately shareable.
Do you really think other vendors are going to share a photo of people dancing? They won't. Because it's not that interesting.
Now think about this… If you put out a polished 60-second video highlighting your event, while tagging your vendors in the post, and then share it all over all your social media pages, don't you think that will get more shares and engagements than a few photos of your packed dance floor?
Psst... it will.
Many of you are probably feeling a little overwhelmed at the thought of creating your own video because you are telling yourself, "I don't have a professional camera to shoot this footage!" You have a cell phone, don't you? Hopefully it doesn't flip by now. Just be sure to turn your phone horizontally and you can easily shoot B-Roll footage of your event and have a professional video editor create something from nothing.
We keep your video 60-seconds or less is so that it can be easily shared on Instagram, Facebook, YouTube, LinkedIn and more.
Of course, you could spend countless hours learning video editing, title creation, making cool transitions and so on. But ask yourself this: how much is your time worth? And is your time best spent spending countless hours trying to teach yourself video editing? Wouldn't it be more effective to delegate the aspects of your business that "aren't your thing" to professionals? Isn't that what we tell our prospects: hire a pro, rather than a hobbyist?
If you are truly in need of help in this area, reach out to me and let my team help your company, just like we have helped countless others!
Start Delegating and Fire Yourself!
About: In addition to his highly successful multi-op business in Pittsburgh, PA, Eric has degrees in Graphic Design and Marketing and also owns a full ad agency that specializes in Social Media Advertising for many different types of companies. For more info about Eric visit: wenningmethod.com
---
Video of the Month: "It All Begins with a Song"
The Story of the Nashville Songwriter (Documentary Trailer)
Trouble viewing this video? Watch it on Vimeo