IN THIS EDITION
---
Trending: North American Collective (NAC)
Taking your success personally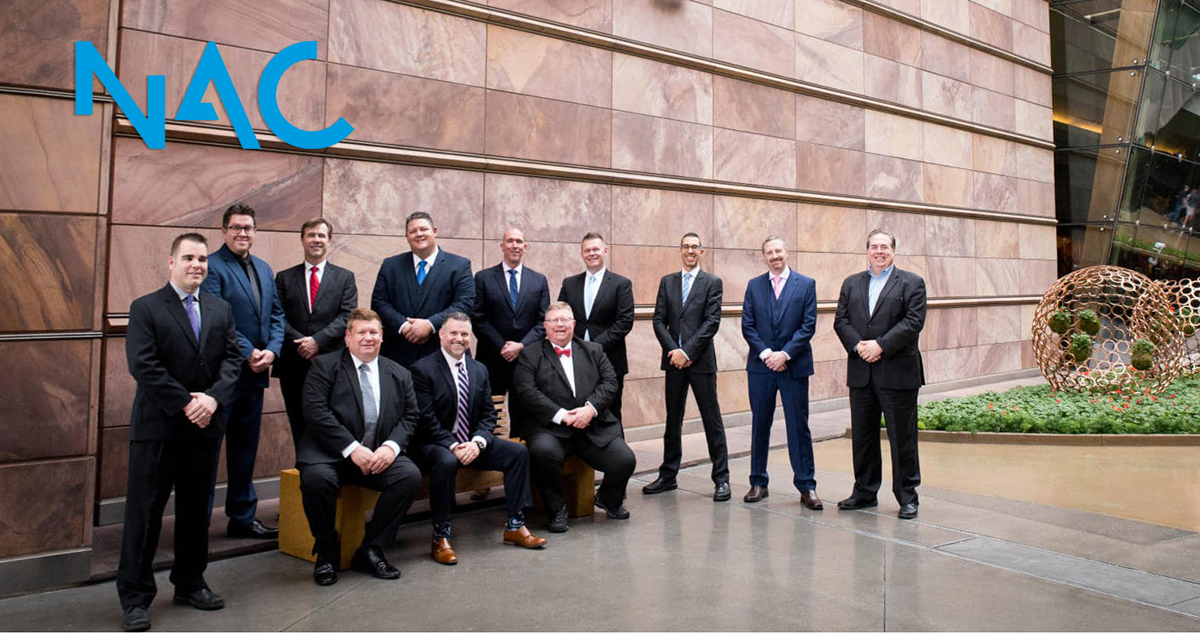 There may be no 'I' in team, but there is an exclusive community of high-end wedding entertainment professionals committed to putting the synergy of 'we' to work for its members. They are the North American Collective (NAC) and their story is likely your story, too.
"NAC began partly for selfish reasons," says co-founder Rich Lange. "A lot of DJs don't understand what guys who offer a high service level really do; we get criticized a lot on the message boards for charging people too much. So we created a group where guys who are taking a high-touch approach, with a lot of interaction in the weddings they do, can come together to find ways to share in the ongoing education suited for the place where we're at."
NAC provides peer-driven support for DJs, MCs and entertainment designers that translates to greater success for all involved.
While there is a wealth of experience and success represented among NAC members, many of whom are among the most sought-after professionals in the industry, you'll find each member is there to give freely from his or her individual areas of expertise so that fellow members can experience the best-of-the-best in areas of business practice, trends, creativity, and continuing education.
The NAC Process
"Each quarter, we survey the group to decide on upcoming content and topics," says Rich. "From there, all conference calls, from our weekly jumpstart sessions to our monthly curated education discussions, are recorded, archived, and accessible to members for as long as their membership is active."
Member's perks also include virtual co-working and collaboration, monthly webinars and roundtable discussions, leadership development, and access to exclusive vendor offers for products, services and events, to name a few.
The Huddle / August 11-15 / Nashville TN*
The crown jewel of NAC's service tier, The Annual Huddle features four days of networking and learning.  This year's premium presenters include Sean Low (The Business of Being Creative), Drew Powell (Certified StoryBrand Guide), Christie Osborne (Marketing and Brand expert), Kelly Swanson (Storyteller and Performance Coach), Dave Ternier (A DJ Thought blogger and national VP of the CPDJA), Stephen and Summer Gossett (national speakers on photography and business), Alan Berg (international speaker and wedding marketing expert), and more!*
How do I join?
With membership capped at 30 members and few open slots remaining, Rich is quick to point out: "We're really not about recruiting people. We prefer it to be more organic. With us, we're not trying to be 'you're cooler than the room if you're a member of this group," it's really 'hey, is this a good fit on both sides?' And if it is, let's figure out how we can help you, and how you can contribute to the members we already have!"
For more valuable information on how you can rise above the pack and help teamwork make the dream work, visit
naccollective.com
---
Spotlight: John Murphy | Make 100 Healthy
Yes you can – but it doesn't happen by accident!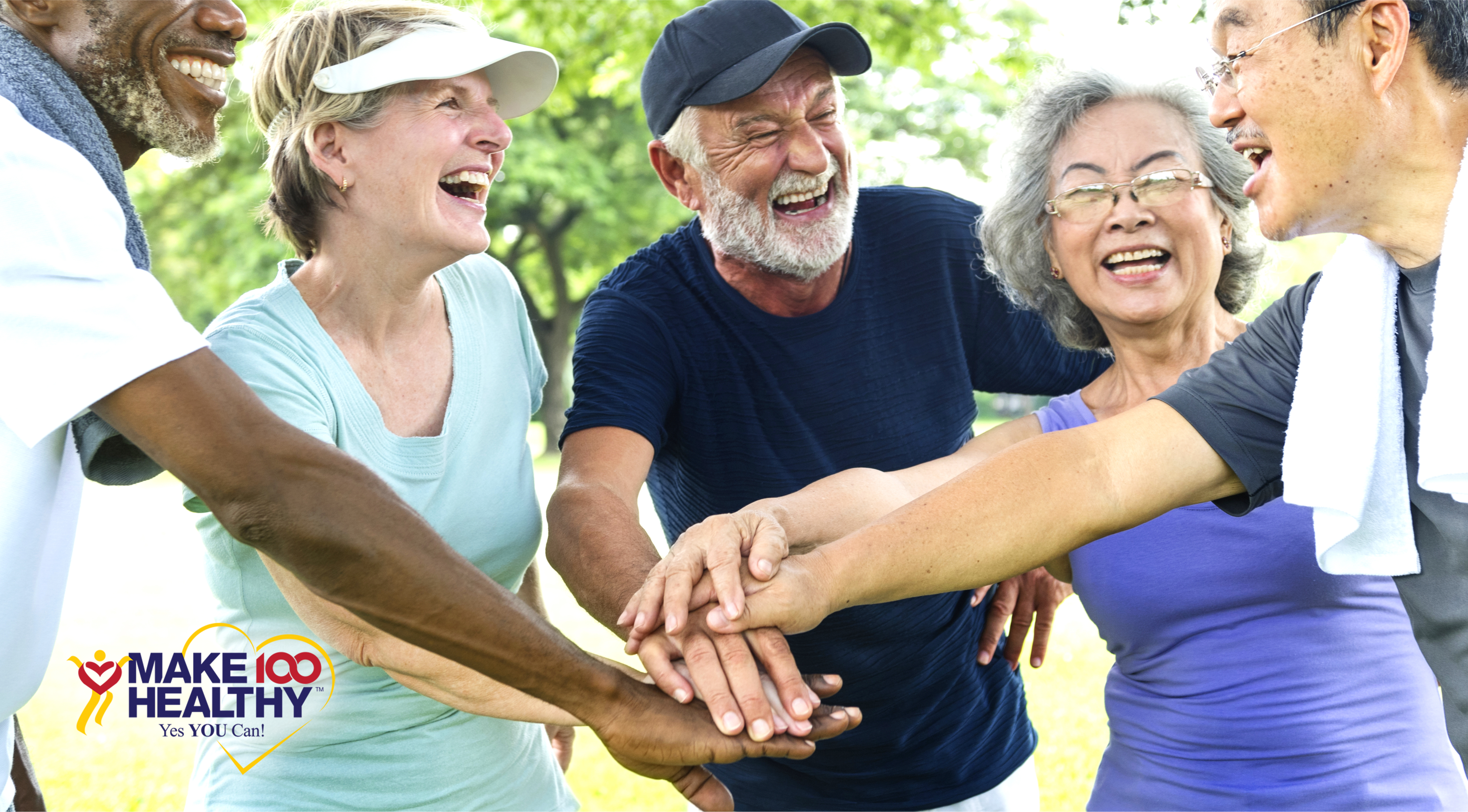 Multi-op OG John Murphy has always worked hard and dreamed big. That said, you don't build the largest DJ company in the country – at its peak Star DJs was booking 5000 events a year helmed by a staff of 150 entertainers – without an uncommon ability to motivate and inspire.
John continues to inspire via podcasts, TV appearances and his Make 100 Healthy foundation, a knowledge-based wellness network dedicated to breaking the cycle of inactivity that's claimed far too many of his DJ friends too soon.
"At its core," says John, "Make 100 Healthy reflects my desire to share the practices that maximize health, wealth, love and happiness, especially with those in the DJ industry, where the stress of running your own business can be quick to take a toll."
Heart Attack at 49 – America's Biggest Killer Makes a Deadly Comeback
- Wall Street Journal June 21, 2019
"Let's face it, as DJs we all worry about our next paycheck, our reputations, balancing work and family life, and we have all faced disappointment and even tragedy, as anyone who's ever lost someone suddenly can attest. But it's the way we deal with these things that dictates how they affect us mentally and physically."
John's Make 100 Healthy program focuses on how the Six Pillars of Life – Physical, Mental, Spiritual, Financial, Social and Environmental – can help you achieve sustainable excellence that translates to a long, healthy and balanced life.
The greatest wealth is health!
"At the end of the day, Make 100 Healthy is a community of positive people with a passion for life looking to help one another live the best life possible," says John. "Our members enjoy the latest news on anything related to wellness and longevity, as well as support, motivation and most importantly – celebration!"
It's the club everyone wants to be a part of – to live to 100 years or longer and be healthy, wealthy and wise.
And membership – along with a copy of John's
Make 100 Healthy
e-book – is free!
What's the one thing
you could have done a year ago
that would have changed
your life for the better?

Do it today!
"You are the author of your life journey and need to take charge now. Remember – it's never too late – until it's too late!"
Feeling inspired? Ready to kick-start the next phase of your life?

Take advantage of a very special opportunity to have a FREE Health & Wellness session with John and receive a FREE copy of his e-book, Make 100 Healthy
by contacting John directly: john@make100healthy.com
For a daily dose of what's good for you, follow Make100 on
Facebook
---
ProMobile DJ with Stu Chisholm
Free at last: The birth of the stand-alone DJ system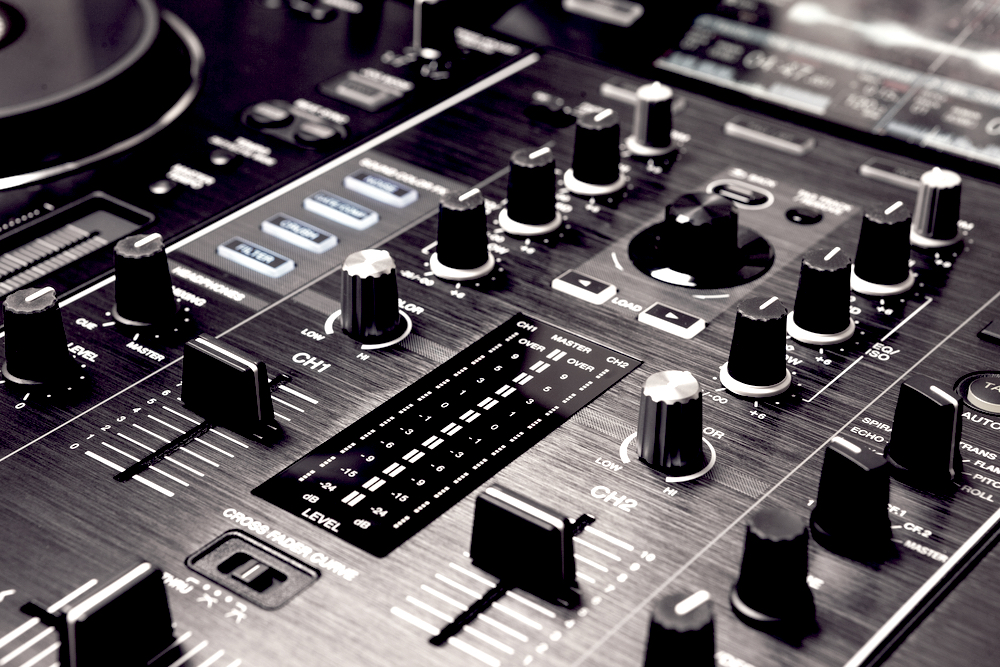 From the very first time I dragged my old turntables, mixer and record crates out to a gig back in the '70s, it has long been my dream, and the dream of many working DJs, to have a rig that did it all. When Citronic introduced its portable all-in-one mixer/turntable system, the Stateline III Kansas back in the '70s, we thought we'd achieved the pinnacle of compactness and portability! Later, amplified versions came along, eliminating the need to carry an amplifier. Little did we know it then, but we were a very long way away from our ultimate DJ destination. The main reason? Media!
In the '70s, the main music media were vinyl records and cassette tapes. Some DJs even used reel-to-reel decks for some of their music. As we headed into the '80s and the advent of the compact disc, most didn't replace these formats, but simply added another.
At one point, I had two turntables, two cassette decks, a dual CD player, two Sony Mini-disc decks and a Roland drum machine!
Naturally this required a mixer with a stunning array of inputs, and this rig was far from convenient! This was simply the trend.
As the '80s drew to a close, most DJs had made the transition to CD, and the stand-alone system was a hot topic once again. Numark introduced the CD-Mix One, which combined both mixer and CD player, and soon others joined the party. Powered units never really caught on, though, due to the amplifiers being moved into the speaker cabinets with the emergence of the active (powered) speaker, still popular today. A DJ could now bring a fairly impressive sound system to a party in a mini-van or hatchback (the predecessor to the SUV). Yet the one thing that always made these options less than ideal was, once again, the media. CDs held more music. DJs carried more music. CD cases went from small books to big cases. And they were heavy.
Then came the MP3. At first, they sounded pretty bad. After all, hard drive space in the early '90s was tight and expensive, and the MP3 format is what is known as a "lossy" format, meaning that bits are actually tossed away, adding distortion as one compresses the music. The higher the compression, the worse they sound. Over time, compressors got better, hard drive space got cheaper, and encoding to higher bit rates reached a reasonable (mostly inaudible) compromise. And the DJ industry split: one side chose to use laptops as their primary DJ platform, while others chose the media controller. The media controller was, at its dark, electronic heart, a computer, too, but it was dedicated to one purpose: playing music. Numark's D2 (D-squared) Director, American Audio's Media Operator and the Gemini-imported Cortex were able to play music directly from flash drives, external drives and (sometimes) SD cards. Being newer technology, the first units were often glitchy, bringing their own sets of problems.
Like the Betamax/VHS battle in the '80s,
DJs made their collective choice.

Today we're living
in the age of the laptop DJ.
Thankfully, controllers have become the norm, making the integration of the laptop to the sound system much easier than in the past, and giving DJs new tools to take their mix to new heights. The media is still carried either on internal or external drives, and there's a feeling of sameness, now, as one looks over the various systems in use by DJs across the country. Never before have DJs been able to do so much, with so much music, with as little gear!
Has DJ Nirvana finally been achieved...?
continue reading
About Stu Chisholm: Stu of Stu & His Crew Professional Disc Jockey Service in Michigan has worked in several areas of the DJ Universe. He's been a radio, mobile, club and roller skating rink DJ in the Detroit area since 1979, and done commercial voice-over work, as well. Stu has been a keynote and featured speaker at DJ trade shows in the U.S., Mexico, and Canada. He is the author of the book, "The Complete Disc Jockey" and is a regular columnist with Mobile Beat Magazine. To contact him, email DJStuCrew@gmail.com. You can grab Stu's book at TheCompleteDiscJockey.com
---
Lou Paris:
The ABCs of a successful website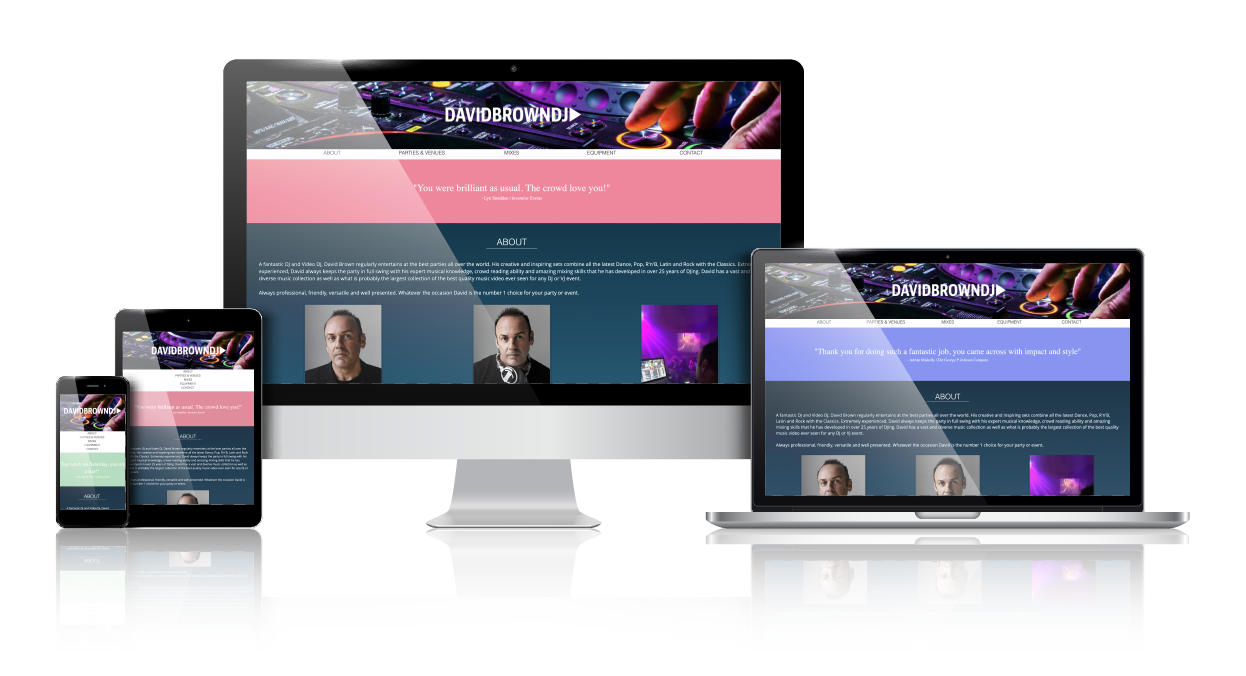 Unless you have been under a rock you are more than aware of the juggernaut that is social media. And while Instagram & Facebook dominate the landscape there are of course a litany of other platforms out there, all vying for peoples eyeballs and clicks. But in this era of social media one should not lose focus on the most important presence one has in their arsenal, your website.
Your website is your interactive business card, a platform for which you have complete control of, a source where you can shape your message and image like no other platform can. Social platforms or other properties like Wedding Wire or The Knot have a very specific design to adhere to making your presence at these locations very generic and ordinary.
With your own website you are presented an opportunity to wow your audience with amazing visuals, unique layouts, and engaging content.
Now don't get me wrong, social media is extremely important and you would be foolish not to have claimed at least your business name for each one, even the obscure ones. But these social outlets should be leveraged at the beginning of your sales funnel. You should reach out to your clients with engaging short content and images through these properties and lead them to your website where they can poke around and read the wealth of quality information that you can have on it.
(I go into much greater detail on sales funnels and how to manage each aspect
here
)
There are some professionals that to this day do not have a website and I can say with certainty they are missing out on opportunities. Survey after survey, poll after poll, people are looking to research and validate their choices.
If you lack a website presence some will simply
turn to the next vendor that does.
And if you do already have a site but have not tended to it over the months and years, it could bring more harm than good. Outdated designs, mobile compliance, even pictures that look dated could signal to a potential client that you are not keeping up with the times and could leave your business to slowly wither making you wonder why business has dried up.
So what can you do? The good news is with the right amount of effort you can have a stunning website. There are a ton of beautiful pre-designed templates out there that can start you off on the good foot. It's time to take the following steps to get your web presence in the modern age:
a) If you have no website at all, and you don't know where to start, hire a professional. Just as you feel a client should hire a DJ for their experience one should seek a professional web designer to establish a great web presence. If you have an existing site and it looks like it was made in 1998 and you feel overwhelmed I advise taking the same advice.
b) If you don't understand terms like SEO, see bullet point a. Just having a website is one thing, but ensuring that it can perform well in organic searches is paramount. It would be akin to having a new sporty car in your driveway but never taking it out for a spin.
c) Sell on your services, not on your equipment. I see this repeated time and time again. Do not chat up about the specific model of equipment you have, or that you have millions of songs, or that you have moving heads. Clients do not care about this (for the most part). They are looking for an experience. They are looking to see how you set yourself apart from the crowd and how you will make their event extraordinary. Sell on your services. Sell on your quality. Sell you.
d) Produce quality content. Sites will become stale if you are not nurturing what you have established. Pen the occasional article that will speak to your audience on a more personal level. Create reasons for people to come to your website,
Realize the opportunities that you have to promote your business with a quality web presence. More than ever, it's the most important tool in your arsenal.
About: Lou Paris started his DJ career in 1988 and also a successful IT career in 1996 with stints at the DOJ & the FBI. He is the owner of Paris Creative, a solo wedding DJ operation in the Hudson Valley area of NY and founder of eCUEity, building the next generation event-planning platform. Email:  lou@pariscreative.com
---
Video of the Month: "All The Queen's Horses"
Shakespears Sister makes a comeback

Trouble viewing this video? Watch it on YouTube


Shakespears Sister is back with 'All The Queens Horses', the first single from Siobhan and Marcy in 27 years! The music video was directed by long time collaborator Sophie Muller and filmed at Joshua Tree, California.