IN THIS EDITION
---
Trending: Promo Only Playlists
Our playlists are convenient and timesaving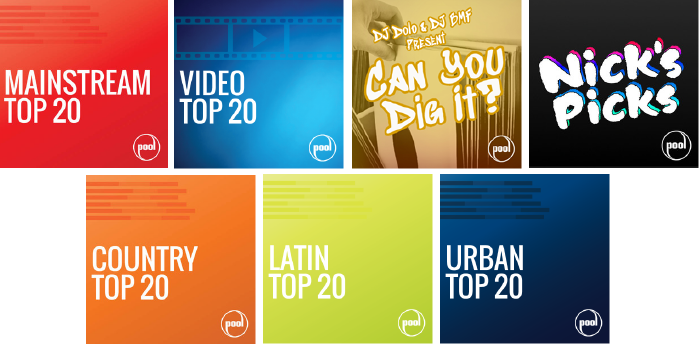 If titles like
Mainstream Top 20, Video Top 20, Can You Dig It?
, and
Nick's Picks
aren't already bringing a smile to your face, odds are you're overlooking the one-click wonders you'll find waiting in your POOL app's Charts & Playlists tab.
Timesavers? Oh yeah…
Top 20 Playlists
Having the hottest songs is one thing. Having them all in one convenient folder is quite another, especially when crunch time comes. That's the idea behind our Top 20 playlists, where you'll find the most-played songs on radio packaged for easy download. Updated every Wednesday, you'll receive a Top 20 playlist for each genre your POOL plan includes.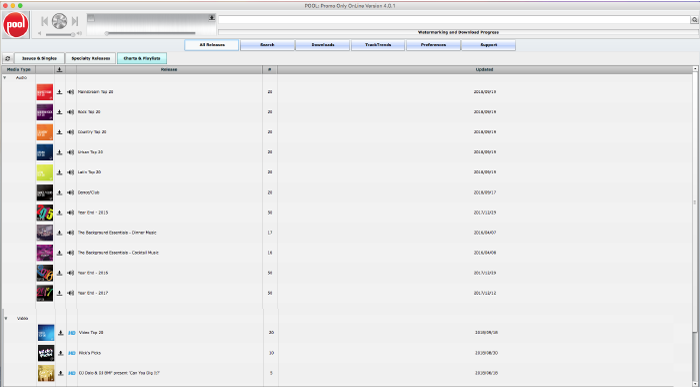 Bonus!
To make adding video or playing a track that your plan may not include a breeze, our monthly Video Top 20 playlist is available, free, to all POOL audio subscribers!
Nick's Picks
Any music service can deliver new tunes; few, however, provide the music discovery of POOL. Our secret weapon: Nick's Picks, a blend of bangers and throwbacks that reflect, as the title suggests, our resident music sherpa Nick Hahn's uncommon acumen for uncovering choice tracks that you might otherwise overlook (or have forgotten).
Recent Nick's Picks include: "Version Of Me" Kimbra & Dawn; "Never Let Me Down Again" Depeche Mode; "Let The Beat Hit 'Em" Lisa Lisa and Cult Jam; "Body Talks" The Struts; "Ay3" Ayo & Teo, Lil Yachty; and more…
Can You Dig It?
Brought to you by Orlando turntable titans DJ Dolo and DJ BMF, Can You Dig It? draws on the duo's cavernous collection of classic hip-hop, B-boy breaks, funk, soul, R&B, jazz and soul to bring you a collection of feel-good beats that never go out of style.
Serviced as MPEG4 video files, playable as audio-only, housed in one convenient one-click playlist. Check out newest issue of
Can You Dig It?
---
Spotlight: Mixposium
Gives you the formula for success!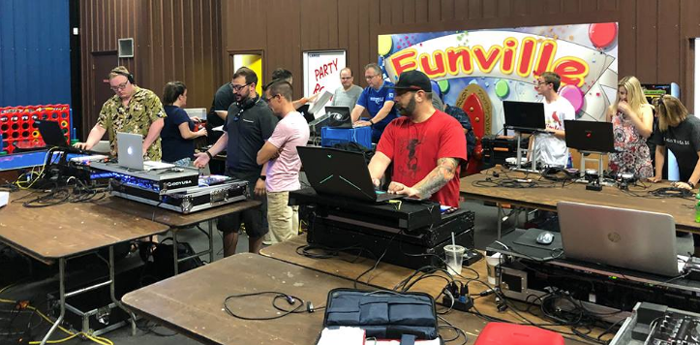 Part mystery, part math, beatmixing is both art and science. But while art is subjective (beauty is in the eye of the beholder), science is not: water will freeze at 32 degrees, grasshoppers have ears in their bellies, and beatmixing, like any science, can be taught.
So says DJ Jamie Bodie, producer and professor of the Mixposium beat mixing seminars…
PO:
Seems to me, Jamie, that the real mystery surrounding beat mixing is why so many DJs have strayed from such a staple skill…
JB:
I think the pendulum has swung too far towards everyone wanting to be a great MC, at the expense of being a great DJ. Having excellent microphone skills is an essential part of our job as mobile entertainers. And we have no desire to take anything away from that. But that doesn't mean that the art of DJing should be neglected.
PO:
And this is exactly what your seminars target, right? The art of DJing…
JB:
Yes. In fact one of the first things we teach at Mixposium is that there is absolutely no replacement for programming, for picking the right song at the right time. Everything else comes second. But mesh good programming with beatmixing and you get something that is… incredible.
PO:
And yet, not all DJs chose to beat mix. Some, in fact, seem to run the other way whenever it's brought up…
JB:
So many people I talk with think beatmixing is magic. They don't understand how to do it. And no one is showing them. I'm a great example of that. I didn't start beat mixing until three or four years ago! Because it was magic. I didn't know how it was done. It didn't make any sense to me.
PO:
Who or what changed your mind?
JB:
One day, now, my team practices every Wednesday night, and my guys, the ones who can beat mix, were talking to one another and I was sitting and listening. And they kept talking about 16 beats of this, 32 beats of this and 64 beats of that and I'm thinking wait a minute — those are all multiples of 16! So now it's a math problem, and not a illusionist's trick that I just couldn't figure out.
PO:
So now you help other people do the math, so to speak…
JB:
We do. Because when you watch someone who is great at mixing blend, loop and all that, it can seem like magic. Some DJs are so good they leave you feeling that they've just pulled a rabbit out of their hat! We help people realize that the underlying basis for beatmixing, harmonic mixing and all that isn't magic at all; it's simple math that can be broken down and explained.
PO:
Which is what you and your master Mixposium team of Gary Lucca, Billy Ball, Henry Race, & Tim Patoine excel at...
JB:
We're trying to reacquaint DJs with the fact that beatmixing can help raise the level of energy at an event. It gives audiences less opportunity to leave the dance floor in-between songs. It's fun. And it is just plain cool! Combine beatmixing with great programming and that's where the real magic happens.
Check out Mixposium's scheduled events via their
facebook page.
---

Digital DJ Tips: Virtual DJ
A conversation with founder Stephane Clavel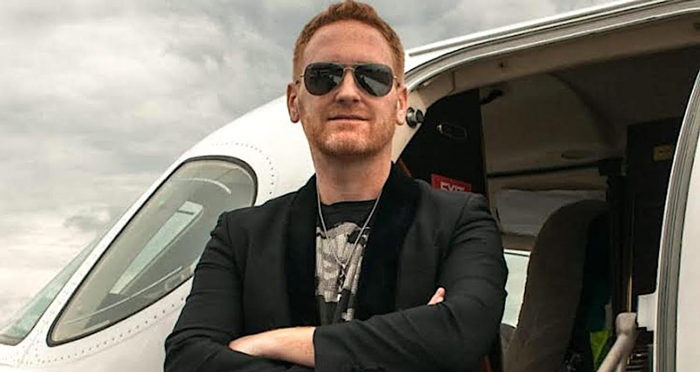 Photo via DigitalDJTips.com
With Virtual DJ continuing to hold its own among the big DJ software names, and with Virtual DJ 2018 introducing a host of features that haven't been seen in DJ software before, we caught up with Stephane Clavel, the company's flamboyant but enigmatic founder, for a rare interview.
Stephane spoke with our founder, Phil Morse, about what makes Virtual DJ different, new features for 2018, and what he thinks the future of DJing will hold.
Phil:
Welcome Stephane.
Stephane:
Happy to be here and happy talking with you.
Phil:
So tell us, Virtual DJ 2018, we know about it, we've reviewed it, but some people watching this won't know what the big new things are in your software. Maybe you can just give us a quick rundown of what's new?
Stephane:
Well, every year we try to push different fields and different parts with new innovations. This year, we definitely pushed much more on the video side. And when I say video, I don't mean like mixing music video, I mean doing video for people who are mixing audio mostly. And we're trying to help people create a show out of their DJing experience. We think that DJing should be more than just putting audio tracks; it should be a full show, whether it's in the club on screen or on the social media platform. Now it's very trendy to broadcast yourself on YouTube and Facebook, etc.
Phil:
So more about the visual show than playing music videos, which is a good distinction to make for people who aren't sure what you mean by this. But it's a little bit different, what you've done in Virtual DJ, isn't it? So maybe you can just, for people who aren't sure what's changed, tell people what's new in the visual side of stuff…
Stephane:
The main idea is we want to help DJs bring the audience in, as if they were standing in the booth behind them. Everybody wants to be a DJ, everybody wants to understand what the DJ's doing, but they're in the club and they just listen to the music.
So, we made this feature where people can see a cool representation of what the DJ is doing. If he's putting some effects, if he's inserting a loop, what song is playing and so on, so that people can be drawn into the mix and feel like they're not just listening to it, they're understanding it.
Phil:
So this is really interesting given the world of Twitch and gaming being streamed online and stuff, it's almost making DJing a bit more like...
[continue reading]
About Digital DJ Tips: Featuring news, reviews, show reports, and tutorials, Digital DJ Tips is one of the most-read DJ tech websites in the world, with over 60,000 students on its paid and free DJ courses.
---

The Gear Corner: Pioneer XDJ-RR2
The all-In-One DJ System with rekordbox
Gear Review by Glen Ervin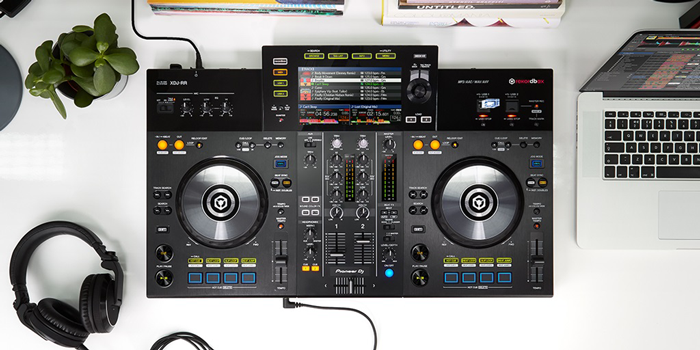 Pioneer DJ is once again deftly dangling newbie bait by offering yet another stand-alone system that includes many of the high-end features found in its significantly less affordable systems. And what a nice piece of gateway gear the Pioneer XDJ-RR2 proves to be.
Off The Top
Right away, you have to love the 7" full color screen and its ability to zoom in and out of wave forms from both decks simultaneously. Also high on the cool-index is the XDJ-RR2's ability to display song key, countdown to the next bar, and to generally offer all the info you need to grid on the fly.
Have It Your Way
Given the "post-format" landscape in which the XDJ-RR finds itself adrift, Pioneer has wisely kept all options open. Plug in your USB drive and play tracks directly, use Link Export mode to access your entire rekordbox library via your laptop, or connect your PC or Mac with a single USB cable to harness its Performance mode in rekordbox dj (license included).
Enough yada yada. Have a look and listen…
Trouble viewing this video? Watch it on YouTube

Features Fly-By
Layout and features from club-standard NXS2 set-up
Supports Performance, Export and Link Export modes
Dual USB-A ports and single USB-B port
7-inch full color screen
GUI design and large rotary selector from the CDJ-2000NXS2
Performance features including Hot Cues, Beat Loop, Slip Loop and Beat Jump
Beat FX
Sound Color FX
Lightweight and portable
External audio input
Includes rekordbox DJ license
The Verdict
Clearly there is no all-in-one rig to rule them all. The XDJ-RR does, however, edge Pioneer forward in its quest to conquer the budget controller market and is now available for $1099.00, a price not far removed from the next tier of Pioneer products. Nicely played Pioneer.
For more visit:
pioneerdj.com
---
Video of the Month:
Pioneer DJ DDJ-1000 Review + Deep Test Drive with MaddJazz
Trouble viewing this video? Watch it on thedjhookup.com

Check out this test drive and more at
thedjhookup.com
---
POOL Pro Tip:
Search. Find. Crate.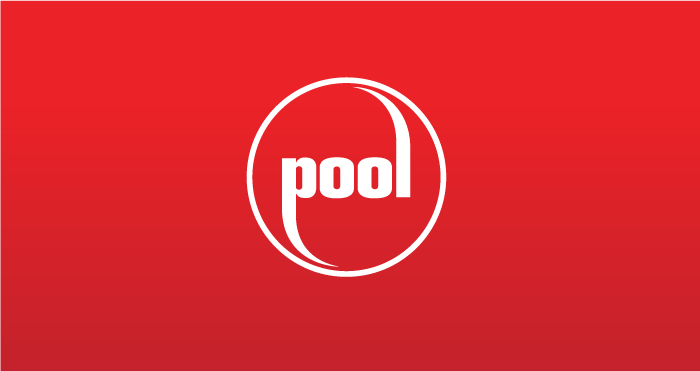 It may not look like much but our MIX NAME field, nestled away on your POOL app's SEARCH tab, can make finding the versions you're looking for one-click easy. 
Simply input Clean Edit, Intro Edit, Quick Edit, mix show edit, remixes, instrumental or acappella in the MIX NAME field, hit enter, and you'll be instantly greeted with every track in your collection that fills the bill. 
Sure, your software of choice can track down our fully tagged files on the fly, too. But ain't it good to know that you can crate what you need for even faster searching.
Have a question about POOL?
Contact us at
poolsupport@promoonly.com
or by calling
407-331-3600
---
SEP 2018
Find out what's trending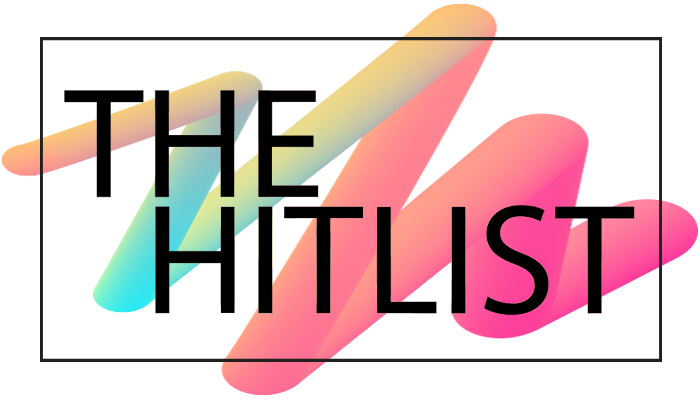 Find all the hottest Top 40, Hip-Hop, Country, Rock, Dance and Latin Hits, and where they appear on your Promo Only Series.
**EDITORS NOTE**
The current Hitlist may still be in the process of being compiled so please check back if the one shown is not the most current.
---

Promo Only: Special
Spooky Video & Best of Christmas 1.5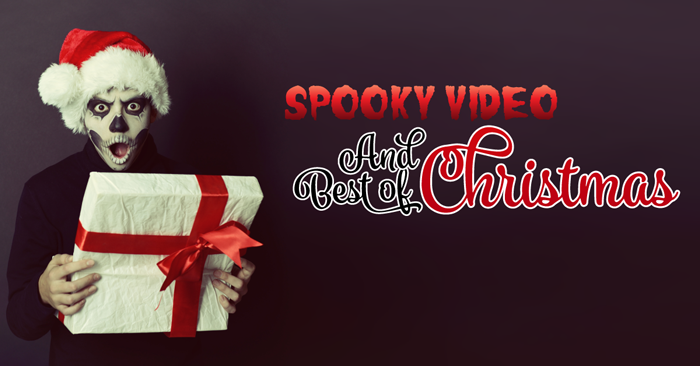 These Classic Video Volumes are
on sale starting today...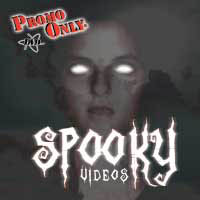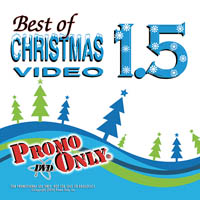 View the music video tracklistings here.
Music Videos are playable as audio-only via software that supports MPEG4
Never tried POOL?
Why not gives us a try? Email us for a no strings attached, free trial.
Offer Ends
Sunday, September 30th, 2018
11:59 PST
---
TED Ed: Imposter Syndrome
What is it and how can you combat it?
Trouble viewing this video? Watch it on TEDEd.

via TED
Even after writing eleven books and winning several awards, Maya Angelou couldn't escape the doubt that she hadn't earned her accomplishments. This feeling of fraudulence is extremely common. Why can't so many of us shake feelings that our ideas and skills aren't worthy of others' attention? Elizabeth Cox describes the psychology behind the imposter syndrome, and what you can do to combat it...
---

Got a suggestion for future issues or care to comment on our content?
Contact us at promo@promoonly.com