IN THIS EDITION
---
Trending: Facebook Live
Why (and how) you should be using it...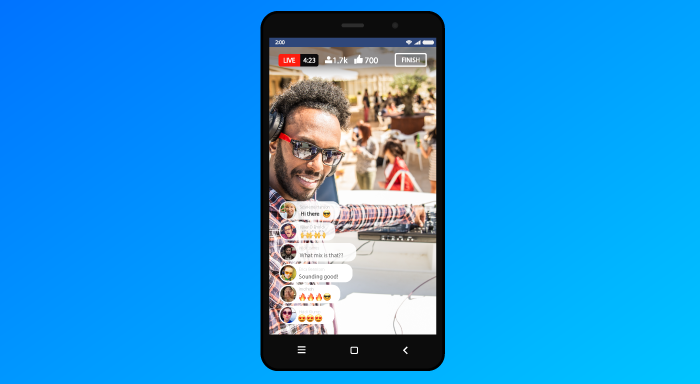 Consider this: Facebook Live videos receive 3X higher engagement than a video that is no longer live; Facebook Live videos also receive 5X more eyes-on than standard photo posts, according to AdWeek. And you're still posting pics only why?
What exactly is Facebook Live?
In a nutshell, Facebook Lives allows you and the camera in your pocket to offer the same brand-building immediacy once reserved for big budget TV shows like MTV's Total Request Live for free, without the boy bands. Like TRL, FBL allows you to interact with friends, followers and future followers (i.e., clients) near and far. In short, you have everything you need to scale your business statewide, nationwide, even globally, and to offer the next best thing to being there to your clients right at your fingertips.
Still not convinced you need Facebook Live in your marketing plan? Give us three chances to change your mind…
#1. Meet your customers "in person"
Live streaming video allows you to essentially meet with current and potential customers face-to-face in real time. You're no longer another faceless name among many, but a warm, engaging person oozing with professionalism and worthy of their trust.
#2. Answer questions in real-time
Follow-ups don't have to be restricted to a morning cup of coffee while you check your company Facebook page. FBL allows you to instantly answer questions and engage potential clients when they're most interested.
You can maximize this golden opportunity by creating a recurring event. To nail this strategy, be consistent with the time and day you go live and ensure you have someone at hand to monitor questions so you can answer them with real-time comments or in the actual broadcast itself.
#3. Bring your event to them
Wedding Crashers. Great movie. Not such a great marketing concept: you can't just invite anyone to check out your next wedding gig, which can make selling your superior presentation and mad MC skills a challenge. Enter FBL and its ability to bring all the excitement of your live event to your followers' living rooms. For now, you will need to throw down copyright free music,
like this
for your broadcast. But BIG changes are coming that will allow you to fearlessly FBL your show "as is," thanks to new deal Facebook is striking with major labels and publishers
(latest details here!)
For tips on how you can get started with Facebook Live today visit:
live.fb.com/tips
---
Spotlight: Downloads are dying
Why you shouldn't be worried...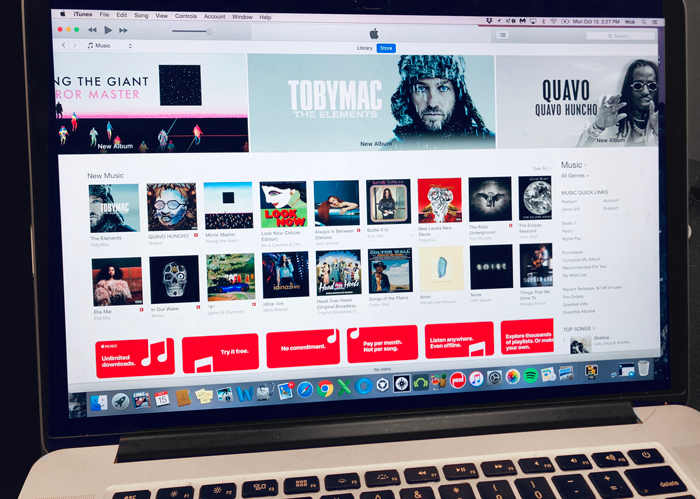 If you somehow managed to miss the shock wave that followed the release of the RIAA's mid-year figures for US download revenues last month, we'll spare you the suspense: including ringtones, download dollars were down some $203m year-to-year, a 26.5% drop.
Social media being, well, social media, it wasn't long before rumors of Apple shuttering iTunes, along with bar charts that would suggest the end is nigh, began being shared more than Maroon 5's
Payphone
.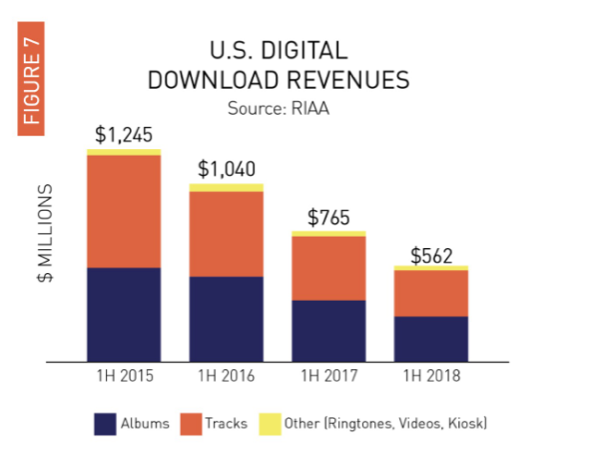 Easy there, Chicken Littles. The sky isn't falling. And likely won't.
Owning your music library remains high on your priorities. And ours. As do the Clean Edits, Intro Edits, Quick Edits, remixes and other essential DJ tools we plan on providing for years to come (edits you won't find on any existing streaming platform).
So when that next plop lands – and there's always another plop -- remember we got you.
---

Digital DJ Tips: Serato DJ Mix Tips
Easy Quick Mix Tricks For Beginners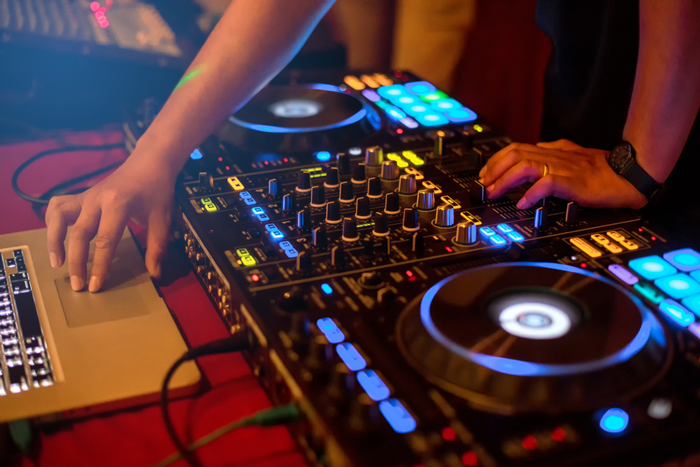 This one's for beginners and those just starting out as digital DJs: you can easily make quick cuts between songs by preparing your hot cues ahead of time and placing them at the start of build-ups and at the end of drops. The built-in effects attached to many DJ apps make the drop transitions between songs more stylish than just quickly fading in and out. The result is split-second hot drops, which are great for songs that aren't far apart from each other in terms of tempo.
We use Serato DJ Pro's Echo Out, Filter and Version Echo in this routine on a Reloop Mixon4 controller…
Trouble viewing this video? Watch it on YouTube

Hot cues plus using FX during transitions gives you additional mix and transition options when you want to move from one song to another, or…
[continue reading]
About Digital DJ Tips: Featuring news, reviews, show reports, and tutorials, Digital DJ Tips is one of the most-read DJ tech websites in the world, with over 60,000 students on its paid and free DJ courses.
---

The Gear Corner: The Pioneer DJS-1000 DJ
The Standalone Sampler — to infinity and beyond
Gear Review by Glen Ervin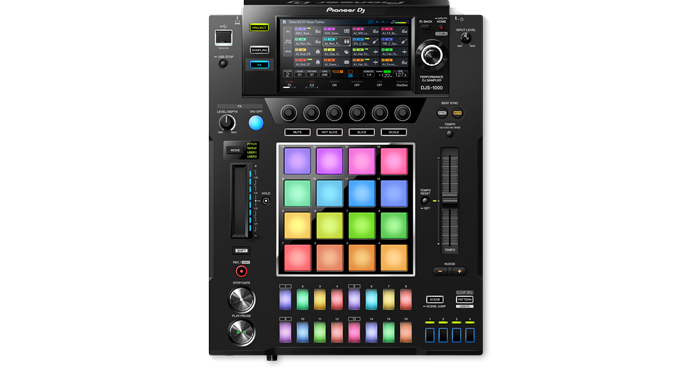 If you're like most DJs, on any given day you're steps way from a pile of gear that has lost its luster. Case in point: the TORAIZ SP-16 you'll find gathering dust in my toy chest. Nifty little sampler, but a little long on the learning curve. What you won't find keeping Woody and Buzz company at my house is the decidedly DJ-friendly Pioneer DJS-1000.
Overview
Essentially the DJS-1000 is a CDJ with sequencing, sampling, and midi-control capabilities, minus the jog wheel. In its place, you'll find 16 beat pads beckoning you to trigger individual sounds, play whatever notes you've assigned to each pad, control an external synth via MIDI, or even record on-the-fly sequences.
Workflow
Using the DJS-1000 can be as simple as hooking the included RCA cables directly into your mixer and "pressing play." And while it doesn't include an actual Easy Button, it does come close, thanks to the inclusion of a slew of sample banks courtesy of Sample Magic. We suspect most DJs will opt to connect to an external MIDI device or synth and use it as a controller. A direct in and out also allows for easy recording and sampling directly into the unit. See for yourself…
Trouble viewing this video? Watch it on YouTube

Should you buy it?
If you're looking to expand your setup or step up to producing with an intuitive unit you'll have under your belt in 20 minutes, the DJS-1000 rates our yes: if you've got the bucks, go for the bang.
The Pioneer DJS-1000 DJ standalone sampler is now shipping (for free) from a variety of qualified online vendors for $1199.00.
For more visit:
pioneerdj.com
---
Music Video of the Month:
Metric "Dressed to Suppress"
Trouble viewing this video? Watch it on YouTube

Available on
Alternative Video October 2018
Don't have POOL? Email us for a free, no-strings attached trial.
---
POOL Pro Tip: Download Notifications
Get 'em your way (or no way)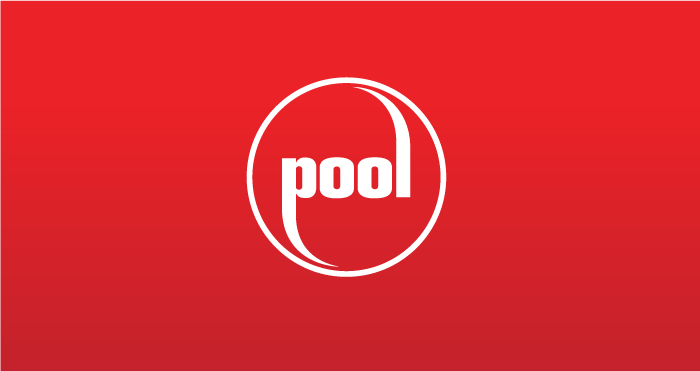 Suffering from FOMO (fear of missing out)? We get that. That's why we offer the ping of instant email alerts to let you know when each new release becomes available.
Too much? We get that, too. Which is why we offer the YOLO (you only look once) of daily updates.
Still too much? No worries! If you're more inclined to just pop open your POOL app for a look at to the newest tracks available, we've got the setting for that, too.
Whenever you want them, however you want them, you can dial in your download alerts your way, the easy way via the Email Notification menu you'll find in your app's PREFERENCES tab.
Have it your way, even if your way is no way.
Have a question about POOL?
Contact us at
poolsupport@promoonly.com
or by calling
407-331-3600
---
OCT 2018
Find out what's trending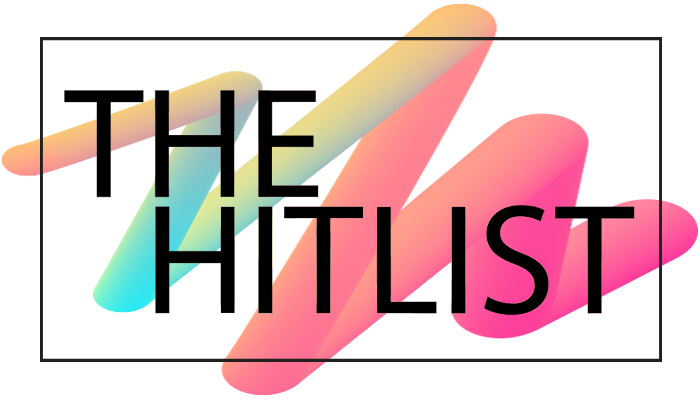 Find all the hottest Top 40, Hip-Hop, Country, Rock, Dance and Latin Hits, and where they appear on your Promo Only Series.
**EDITORS NOTE**
The current Hitlist may still be in the process of being compiled so please check back if the one shown is not the most current.
---

Promo Only: Special
Spooky Video V2 & Best of 2016 V3
These Classic Video Volumes are
on sale starting today...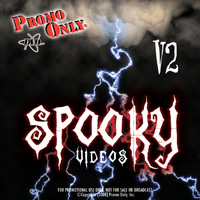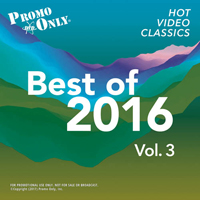 View the music video tracklistings here.
Music Videos are playable as audio-only via software that supports MPEG4
Never tried POOL?
Why not gives us a try? Email us for a no strings attached, free trial.
Offer Ends
Sunday, October 21st, 2018
11:59 PST
---
TED Ideas: Introductions
How to introduce yourself so you'll be unforgettable (in a good way!)
Alex Gilbeaux
If you can move beyond the boring basics when you're asked "What do you do?", you'll set yourself up for new relationships, opportunities and revelations, says introduction expert Joanna Bloor.
Mingling at a work event inevitably means being asked the question "What do you do?" over and over again. After years of repetition and conditioning, most of us respond with "I'm job title X at company Y." And while this is the answer people expect, it's also likely to linger in your new acquaintance's mind only until it's replaced by what the next person says to them.
"Answering with your title and company is the cultural norm. But when you do, you're missing out on an opportunity for the other person to know who you actually are. You are not just your job," says Joanna Bloor, CEO of Amplify Labs. She specializes in helping people discover and articulate what makes them distinctive so that they can form deeper connections with others.
And it all starts with how you introduce yourself.
Bloor's own answer demonstrates the power of an original response. If she answers "I'm CEO of Amplify Labs," her questioner will probably go on to ask about what it's like to be a CEO or what is Amplify Labs. But those lines of conversation don't really allow a person to really know Bloor. So, when she's asked "What do you do?", she replies: "Do you like your own answer to the question 'What do you do?'?" People invariably admit they don't. She then says, "I know — everyone struggles with it, yet the answer can have massive impact. I work with people on crafting an answer that is bold, compelling, authentic and unique. I help you tell people why you're awesome."
Introducing yourself this way isn't just about standing out in a crowded room or cutting through extraneous jargon and chitchat. By naming your special sauce upfront, says Bloor, you're increasing the chances that the other person will bring up an opportunity, relationship, business or idea that could help you. As Bloor puts it, "When you get your introduction right, the opportunity is not only to genuinely connect with people, but you'll also be allowed to do the work you really want to do."
Be warned: crafting your intro takes a bit of time and effort. But as the world of work continues to change in ways we can't anticipate, knowing what sets you apart from the pack is crucial. Here, Bloor tell us how you can come up with your new response to "What do you do?"
1. Go beyond your title.
The first thing you need to do is figure out who you actually are. Bloor asks her clients, "What is it you would like to be known for?" It's an uncomfortable question, but she finds it jolts people out of their comfort zones. Rather than relying on previous accomplishments, you're forced to consider what you'd like your impact to be.
Bloor used this tactic on me. My typical response to "What do you do?" is "I'm a journalist and playwright." But after she asked me what I loved about these professions and what I hoped to accomplish through them, she helped me craft a much deeper and more compelling response: "The world can be an overwhelming place, so I help people connect to each other by telling stories as a journalist as a playwright...
[continue reading]
---

Got a suggestion for future issues or care to comment on our content?
Contact us at promo@promoonly.com