IN THIS EDITION
---
Trending: Avicii
Where do we go from here?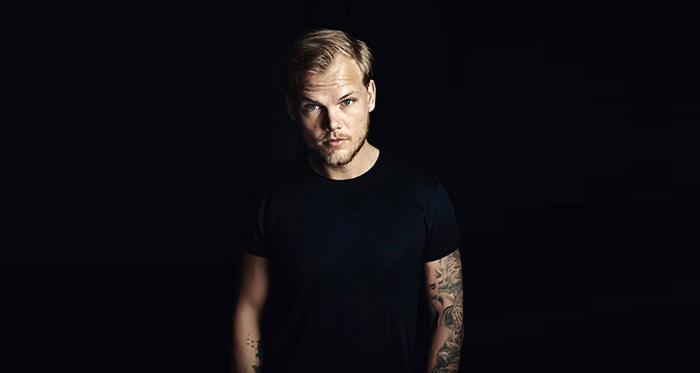 As untimely deaths so often do, the passing of EDM icon Avicii at 28 years of age has given rise to a rash of speculation, incrimination and snobbishness, the engines of social media. Our takeaway, arrived at here in a writer's room with exactly no doctor's degrees on the wall, is far less sensational: it wasn't drugs or alcohol or the greedy music industry that killed Avicii; it was a young man's inability to successfully manage the stress that comes with DJ-life…
Doing what you love for a living has its dark side, because if you love what you're doing it's hard to stop doing it -- even when it's hurting you.
You don't have to be marquee player to know the demands that ride shotgun with a DJ career. Late hours, long drives and the pressure of basing your livelihood on a business model scaled for pay-for-play can take their toll. Of course, it's not always possible to slow your roll; bills don't take a vacation. But incorporate a few simple habits into your daily routine and you'll go further, faster, with less chance of burnout.
1) Exercise.
It's a feel-good fact: physical activity releases stress-relieving chemicals. Something as simple as stretching, running in place, or walking around the event site will get those endorphins flowing, make you happy, turn off your flight-or-fight response, and better equip you to weather whatever storms might blow your way. Boost the physical benefits of exercise by taking several deep, cleansing breathes a day and you'll trigger your relaxation response, too.
2) Cultivate gratitude.
Take a few moments to focus on what's great in your life – and there's always something great in your life – and you'll experience more energy, less anxiety, better relationships, and a stronger immune system. Practice gratitude daily and science says it can strengthen and even create new neural pathways, especially in the decision-making areas of the brain.
3) Don't lose sight of what really matters.
If the totally avoidable death of Avicii can teach us anything it's this: each of us is more than the work we do, however important, groundbreaking or lucrative that work may be. The trick is to always stay true to who you are and what fulfills your true purpose, as Avicii himself was ultimately able to do. "We all reach a point in our careers where we understand what matters most to us," he texted upon announcing his retirement from public life last year.
For Avicii, what mattered most was creating music. "That is what I live for, what I feel I was born to do."
And for that we are forever grateful.
---
Spotlight: New promoonly.com
We've gotten an upgrade! Here's what's new...
Newly streamlined for your convenience,
promoonly.com
still sports many of the features you've come to count on. You'll find LiveChat, FAQ, shipping dates, reference guide, our HitList and newsletter archives all still at your beck and call and even easier to find via our updated headers and footers.
So what's new?
View Listings
has been enhanced to provide you with an eye-catching way to stay on top of the latest CD and POOL folders. Simply click on the subscription format you'd like to browse (we now feature ALL formats on our home page!), click on the folder you want to explore and you'll find easy access to our tracklistings.
Need to search for a song on the go?
mobile.promoonly.com
Some of our Favorites,
located at the far right of our new home page, makes browsing and shopping our five-decades deep collection of essential hits easier than ever.
My Account,
a dedicated page that pops up when you log in to our website, now provides you with all the tools you need to manage your POOL subscription. You can now update payment info, email, passwords or any other info that needs a fresh coat of paint 24/7.
Like to lean more?
Visit the all new
promoonly.com
and explore all the features we've designed to help you manage your subscription.
Have feedback? We're listening at promo@promoonly.com
---

Digital DJ Tips: Learn from the greats
How to deconstruct DJ mixes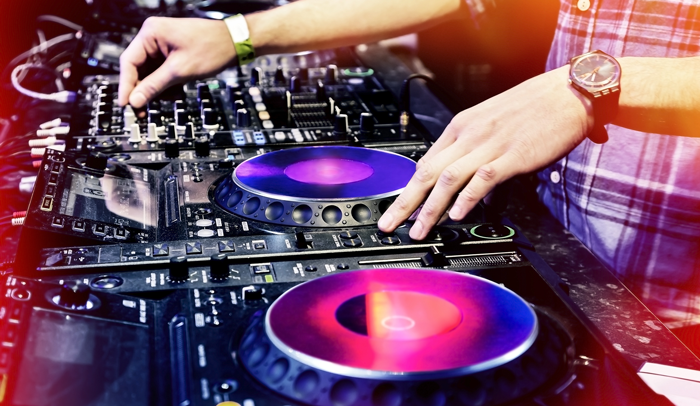 Figuring out another DJ's mixes is a great way to learn how to put together your own, but if you've ever sat down to try and "cop" a complicated mix technique it can quickly become frustrating. Where do you start? And once you've learned the tricks, how do you make it useable for your own sets? While it's fine to borrow the odd transition here and there from other DJs, you can't just go and play someone's entire set trick for trick – that's not the spirit of things at all.
I'm going to show you exactly how you can break down your favorite mixes and how you can go one step further and create your own versions of them to play out.
1. Pick a mix to deconstruct
The first thing to do is pick a DJ who you know has some tricks you'd love to learn, and try finding a good quality video of them performing (DJ Sounds on YouTube or Boiler Room are good places to start). Videos are great because often you'll be able to see their hands on the mixer and decks and that makes working out what they're doing much easier than just listening.
These videos can either be a short "megamix" routine, or long-format mixes done for a DJ channel or podcast. Megamixes are a great way of learning how to put together a short set and usually require a high level of concentration and commitment to learn, whereas longer mixes tend to be a goldmine for little tricks and techniques you can learn to add some flavor to your transitions.
For this article, we'll use a Boiler Room performance by DJ Jazzy Jeff as an example. You can watch the entire performance below after reading this article.
2. Put away your gear and focus
Maybe you're not easily distracted, but don't take any chances. What starts off as a focused practice session ends up with you just waffling for an hour and not trying anything new. Whenever I sit down to do some mix deconstructions, I always have my equipment switched off and out of sight. This helps me get into the right mindset – one of watching and learning rather than getting distracted by my shiny DJ controller.
3. Make notes and don't get distracted
Now it's time to watch the video and to make notes of everything interesting that you want to work out. This can be whole transitions you want to break down, little tricks the DJ uses to spice up breaks and drops, styles that mix well together or even just songs you like and want to check out… continue reading at
[continue reading]
About Digital DJ Tips: Featuring news, reviews, show reports, and tutorials, Digital DJ Tips is one of the most-read DJ tech websites in the world, with over 60,000 students on its paid and free DJ courses.
---

The Gear Corner: Rane DJ TWELVE
Motorized Control Turntable.
Gear Review by Glen Ervin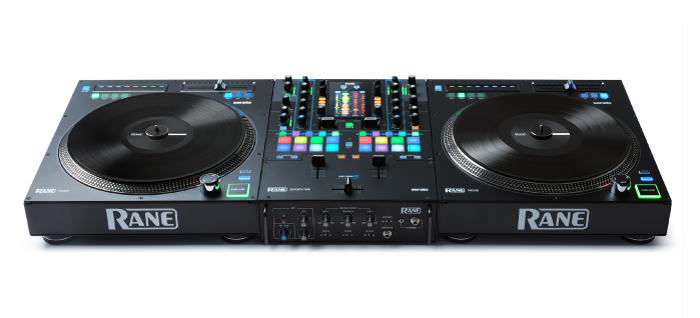 To be sure, the Rane DJ TWELVE has been genetically engineered for seasoned Technic-based battle DJs, although any hard-rocking turntablist will find its layout instantly familiar. That said, at its core the TWELVE is a midi-controller capable of delivering 3600 ticks of pure platter perfection suitable for kids of all ages, as you're about to see below…
Trouble viewing this video? Watch it on YouTube

Highlights:
Full 12" Vinyl with motorized platter to control playback
Traditional, familiar turntable layout, no need to reinvent the wheel
Strip Search with 8 hot cue triggers access
5.0 kfcm high torque motor with Hi/Low torque adjust for more traditional setups
4 decks of control so you can use one, two or more
33 1/3 and 45 rpm platter speeds 8/16/50% pitch
Precise dual resolution detented slider
No tonearm or stylus. Nope. Zip. Nada needle
Currently mapped exclusively for Serato DJ Pro 2.0 and higher
Not everybody wants or needs a BMW i3. But that doesn't mean your eyes don't follow its sleek lines as it purrs down the road. The Rane DJ TWELVE motorized control turntable is no different. It won't be for everyone. But it may well prove to be the ultimate DJ machine.
The TWELVEs ship at $799.00 each.
For info visit:
dj.rane.com
Hey Orlando DJs!
Catch a live hands-on demo of the
Rane TWELVE and Rane SEVENTY-TWO battle mixer
at our June 12th Meat & Greet!

---
Mike Walter:
Face your fears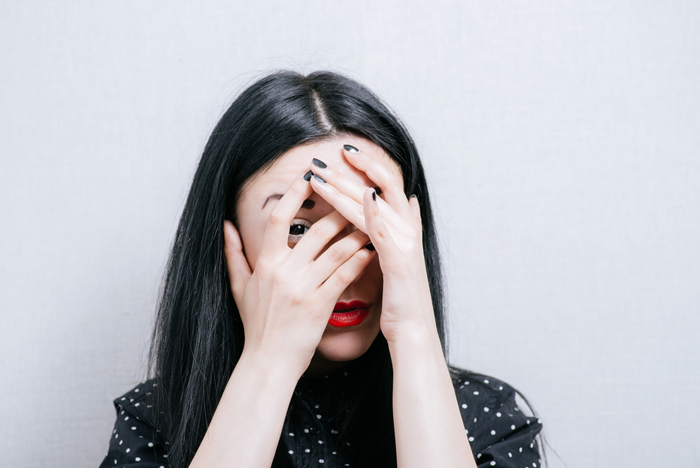 Whenever someone says to me, "I'd like to start running" (which happens fairly often) my first response is, "Sign up for a 5k." Research races in your area, find a 5k that fits into your schedule and is three to four months away, then register and pay the race fee. Commit to it even if you can't run three minutes without stopping. Then Google "couch to 5k" and find a program that will help you get ready for race day.
My point in offering this advice is if you want to do something, I mean really want to do something, stop thinking about it and commit. You want to sky dive, sign up to sky dive. You want to try stand-up comedy, sign up for a course that culminates with you on a stage telling jokes. You want to present a seminar at the next DJ convention you attend, reach out to whoever is putting together the education and submit a proposal.
I took my own advice recently right before I spoke at Mid-West DJs Live. I've been working on my music mixing skills a lot lately and feel like I'm getting better and better. As the conference in Milwaukee approached I saw that they were having a "spin-off" the night before the education started. So I reached out to the guy who was organizing it and asked for a spot. I've spoken at DJ conventions for twenty years now. I've participated in workshops and demonstrations where I've taught dances and led games in front of my peers.
And I produced and MC'd the DJ Times DJ of the Year competition for fifteen straight years. But until Mid-West DJs Live I had never spun a set live in front of other DJs. And I have to tell you, five minutes before I went on I was more nervous than I've ever been before a seminar. This was put-up or shut-up time and I'm happy to say that I got a lot of compliments after my set so I guess I put-up
(if you want to hear the set, click here).
Beat mixing is an essential skill that we all should work to master. Not only does it add to the overall enjoyment of all the guests at your events (because smooth transitions between songs are just better than rough ones) but it also leads to more dancing. And it amazes how many DJs refute that fact. When the discussion comes up online, I often see some people in my industry make claims like, "I don't beat mix at my events" or "my clients don't want it." I couldn't disagree with this more and I think everyone in this industry should work to get better and better at mixing so that you too might someday drop a set on your DJ peers and receive as many compliments as I did.
It was very rewarding!
About:
Mike Walter is the proud owner of Elite Entertainment, a Multi-System DJ Company in New Jersey that was recently selected by TheKnot.com and WeddingWire.com as a top Entertainment company in the country.
---
Music Video of the Month:
Rejjie Snow - "Egyptian Luvr" f/ Aminé & Dana Williams
Trouble viewing this video? Watch it on YouTube

Available for download on
Urban Video May 2018
Don't have POOL? Email us for a free, no-strings attached trial.
---
POOL Pro Tip: Your Account
Need to make a changes?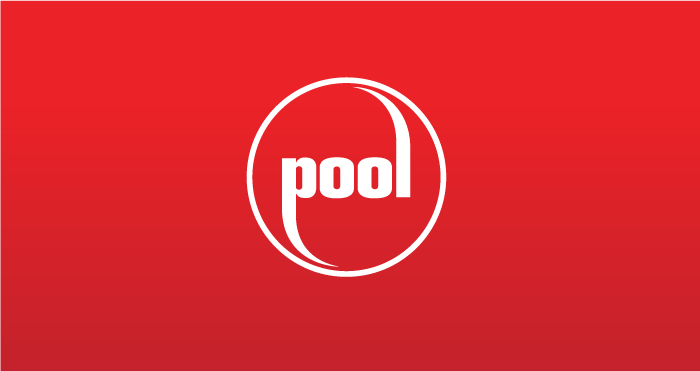 Things change. Typically when you least expect it. When they do, whenever they do, you'll find 24/7 access to your POOL account a few clicks away. Visit promoonly.com, log in using your POOL username and password and you can:
Update your info
Add a new email address
Download our desktop app to that brand new computer
View statements/print receipts
Search for past releases
LiveChat one-on-one with a customer service rep
And more...
Have a question about POOL?
Contact us at
poolsupport@promoonly.com
or by calling
407-331-3600
---

Promo Only: Special
Island Sounds V1 & New All-Time Party Classics V7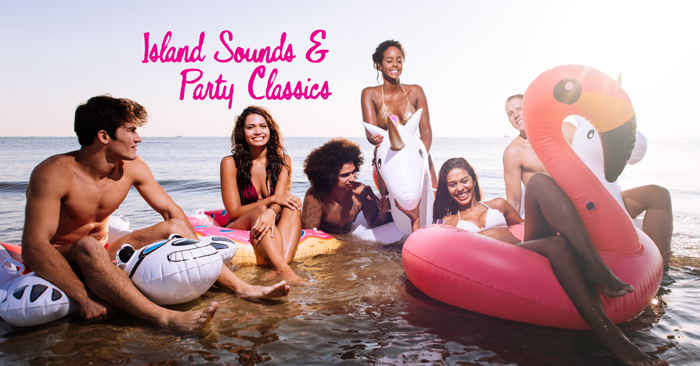 These Classic Video Volumes are on sale!!!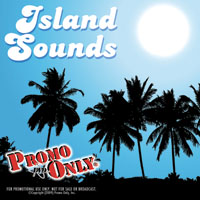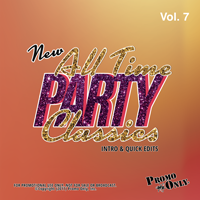 View the music video tracklistings here.
Music Videos are playable as audio-only via software that supports MPEG4
Digital Download (POOL)

$25.00

$15.00 each

+ add to cart


DVD (Physical Disc)




$40.00

$25.00 each disc



*Phone orders only
☎ 407-331-3600
Never tried POOL?
Why not gives us a try? Email us for a no strings attached, free trial.
Offer Ends
Sunday, June 3rd, 2018
11:59 PST
---
TED-Ed: How to stay calm under pressure
Noa Kageyama and Pen-Pen Chen
Trouble viewing this video? Watch it on YouTube.

(via TED-ed)
Your favorite athlete closes in for a win; the crowd holds its breath, and at the crucial moment... she misses the shot. That competitor just experienced the phenomenon known as "choking," where despite months, even years, of practice, a person fails right when it matters most. Why does this happen, and what can we do to avoid it? Noa Kageyama and Pen-Pen Chen explain why we choke under pressure.
---

Got a suggestion for future issues or care to comment on our content?
Contact us at promo@promoonly.com