IN THIS EDITION
---
Trending: Mentoring Matters
Are you paying it forward? A look at the importance of mentoring...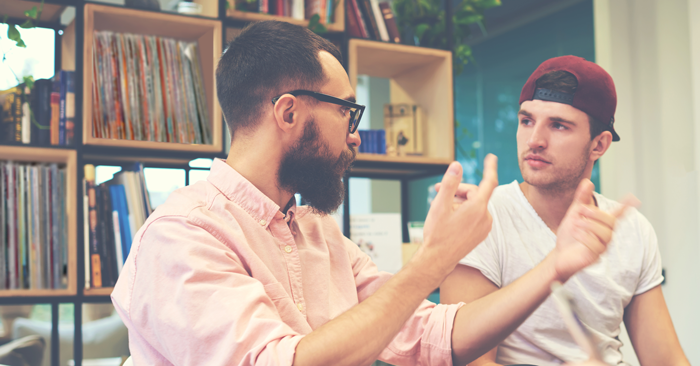 Want to see a DJ smile? Ask them to tell you about how they got started. Ask often enough and you'll learn every story has one thing in common: no one becomes a DJ without a helping hand or two. No doubt you, too, have a few folks to thank for the knowledge they shared as you traveled the road to success. And plenty of knowledge of your own to share in kind…
This month we're here to remind you of the importance of paying it forward.
Are you mentoring material?
Spend a coffee break with Google and you'll find most studies focus more on the effects of mentorship and less on what the role of mentor actually requires, but some common and important themes do emerge.
1. You're supportive
By far, the most important role of a mentor is to support and encourage young Padawans, particularly as he or she struggles to overcome obstacles and solve problems. Your life experiences, and the stories you've worn out on your friends and family, are key to putting those challenges in perspective.
2. You push – just enough
Even the most aspiring of entrepreneurs can lose momentum. Your job as a mentor is to challenge those you mentor to push beyond any limitations, real or imagined, that might keep them from realizing their full potential.
3. You have a genuine interest in that person's success
Most people can tell the difference between someone who is authentically interested in them as an individual and those who are just going through the motions. A true mentor seeks to understand every aspect of their student's lives and interests. For that, you have to be all in.
Want to see a DJ frown? Blow off a budding DJ for asking a question or two, or turn a blind eye to those who insist on chest-thumping newbies into the far recesses of our profession, and who's to stop a generation of "bottom feeders" from diluting our income and something even more precious: our reputation as an industry?
Mentors.
Be the best you can be, too.
---
Spotlight: Britt Daley
The singer/songwriter takes wings on Morgan Page's EP - Born To Fly

In a tradition that spans years of spotlighting the people, places and things impacting our industry, never have we had someone grace this column three times… until now. That three times a lady is singer, songwriter and artist Britt Daley.
If Britt's collaborations with Grammy-nominated producer Morgan Page, her contribution to multiple tracks with The Oddictions, and her solo debut album, "Daydreams & Movie Scenes" have yet to catch your ear, then her newest project certainly will.
Britt recently took a little time from her new digs in Nashville TN, where she is writing and recording for a variety of new projects, to discuss her standout contribution to Morgan Page's solar-powered new EP,
Born To Fly
.
Q:
This isn't your first go-around with Morgan Page. I guess your last collaboration, "Running Wild" hitting #1 on the Mediabase Dance Radio Chart and peaking at #3 on Billboard Dance/Mix Show Airplay might have had a little something to do with this reunion?
A:
Most definitely! After working on "Running Wild", we tossed around the idea of collaborating on future projects, ultimately leading to "Born To Fly."
Q:
You're featured on two great tracks on Morgan's new Born To Fly EP: "Born To Fly," which I understand you co-wrote, and a tour de force cover of The Cure's "Lovesong." Tell us a little about the writing of "Born To Fly."
A:
"Born To Fly" was co-written along with Morgan and
Aéro Jay
, a young up-and-coming producer out of the Netherlands. I wrote the melody and lyrics and Morgan and Aéro Jay created the driving future house composition and arrangement that really pulled it all together. After co-writing "Running Wild," I had a pretty good sense for the vocal styling and lyrical direction that fit best on a Morgan Page record. Strong, uplifting, universal lyrics really speak to him and his audience, so that's exactly what I was going for with "Born To Fly"... and I think the title itself speaks to that.
Q:
"Lovesong," if I may, sounds like a love letter from Morgan Page's DWS to your vocals. A perfect platform for you. What inspired the two of you to brave such an iconic track?
A:
Oddly enough, the idea to cover The Cure's classic hit was originally pitched by
The Oddictions
who co-produced it with Morgan. They proposed the idea to us and, of course, I wanted to be part of the project because it's such a great song. At first, I was a little skeptical on how it would be received, because it's so well known, and it's been covered by some pretty heavyweight artists, to include Adele, but it's very different from the existing covers — so I think it stands on it's own. I was really flattered that the guys wanted my voice on the record.
You can check out Britt's voice of choice on the "Born To Fly" EP
here
For more about Britt Daley visit
brittdaley.com
---

Digital DJ Tips:
Top picks for best beginner-friendly iOS DJ apps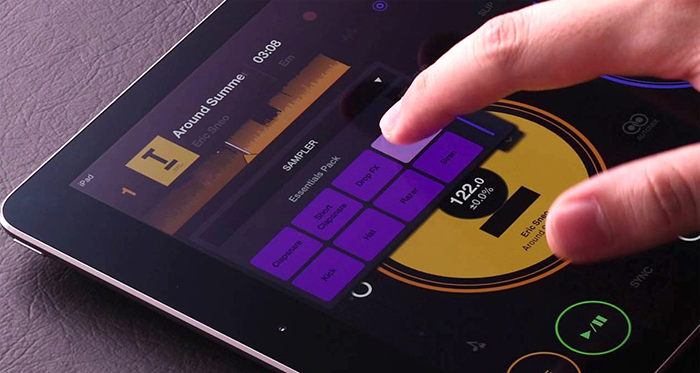 iOS DJing has come a long way. Full-featured apps like DJ Player Professional and djay Pro bring contemporary digital DJ features to iPhones and iPads, giving a satisfying digital DJ experience for those who prefer not to take along laptops. Advancements in top-tier iOS software usually mean that those same improvements can bleed down to entry-level apps. We've rounded up the best iOS DJ apps for beginners below…
1. WeDJ
Pioneer DJ's entry into the iOS DJ game is a simple, two-deck app that lets you spin tunes stored on your iPhone or iPad, and it's powerful. It gives you three deck view options: Horizontal (similar to Traktor DJ), Vertical, and Cover Art. You get sync and manual beatmatching options, Slip mode, Automix, keylock, and CDJ-style tempo fader ranges (+/- 6%, 10%, 16%, and Wide).
Pros: Robust, professional feature set for an inexpensive entry-level app, compatible with Pioneer DJ's DDJ-WeGO3 and WeGO4 controllers.
Cons: No music streaming integration, advanced features can be a bit clunky to use since you have to access layers of menus.
Price: $4.00 for iPad, $0.99 for iPhone.
2. Cross DJ
Mixvibes' Cross DJ has been around for a while now (it's one of the longest-running iOS DJ apps), and its maturity gives it a slight edge when it comes to the overall user experience. The two decks are laid out clearly, with a "stacked" waveform at the top of your screen, and the most essential DJ controls (cue, play, tempo, sync, crossfader, track load) are available onscreen at all times. You can also use Cross DJ in portrait orientation, which gives you more single-deck real estate.
Pros: Intuitive layout and design, crisp graphics. All hallmarks of Cross DJ's maturity in the iOS DJ space. SoundCloud streaming option available.
Cons: DJs looking for more advanced features like sampling, complex effects, and split-cue will have to spend a couple of dollars to get them. No Spotify integration.
Price: Free (with in-app purchases)
3. Serato Pyro...
[continue reading]
About Digital DJ Tips: Featuring news, reviews, show reports, and tutorials, Digital DJ Tips is one of the most-read DJ tech websites in the world, with over 60,000 students on its paid and free DJ courses.
---

The Gear Corner: Pioneer DDJ-SB3
Entry-level controller lets you start from scratch
Gear Review by Glen Ervin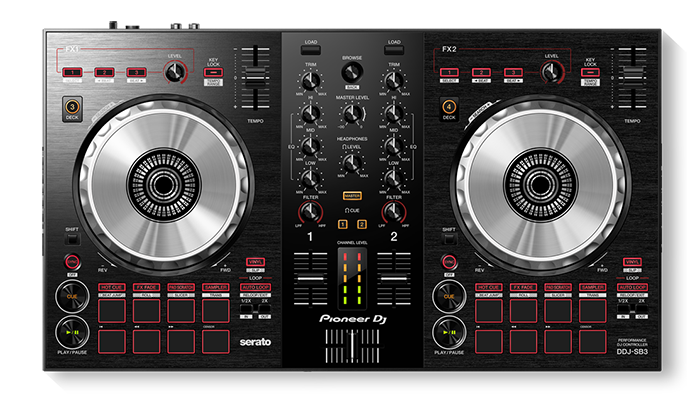 Disclaimer: We seldom start a review with a price. But keep $249.00 in mind and we roll through the wealth of features you'll find in the new Pioneer DJ DDJ-SB3 entry-level controller.
Two large, low-latency jog wheels, eight Performance Pads per side, play and cue buttons, independent Auto Loop buttons, for all intents and purposes the DJ DDJ-SB3 can best be described as a pocket-sized DJ DDJ-1000 — with one notable exception… the all new Pad Scratch feature.
Pitched as a learning tool, Pad Scratch puts eight different scratch techniques, recorded by no less than DJ Jazzy Jeff, at fledgling mixer's fingertips that can be mimicked and/or combined with the second deck to provide "limitless creative possibilities," as the video below attests.
Trouble viewing this video? Watch it on YouTube

Features at a glance:
Intuitive Layout
— All features are designed to be where you need them, when you need them, all arranged in an easy-to-reach way that mimics top-end gear.
Pad Scratch
— Reproduce and create patterns from eight of hip-hop legend DJ Jazzy Jeff's different scratch recordings. As the scratch speed automatically matches the BPM, you won't need to worry about breaking rhythm (think "sync').
Smooth transitions
— By reducing the volume and applying FX at the same time, FX Fade smoothly blends tracks – even those from different genres. Choose from eight combinations of four FX patterns – high pass filter, low pass filter, loop playback and back spin.
Durable Design
— Constructed from premium materials and audio circuitry, the DDJ-SB3's robust build ensures durability, while the distinctive styling and aluminum jog wheel deliver a professional feel.
Fan of Pad Scratch or not, this is one sweet ride for those looking for helping hand into DJ land. Consider us mind blown that all these features can be offered for $249.00.
Plug-and-play control of Serato DJ Lite included.
For pre-order and pricing info visit:
pioneerdj.com
---
Brian Buonassissi
Why And How You Need To Be Receiving Credit Card or E-Payments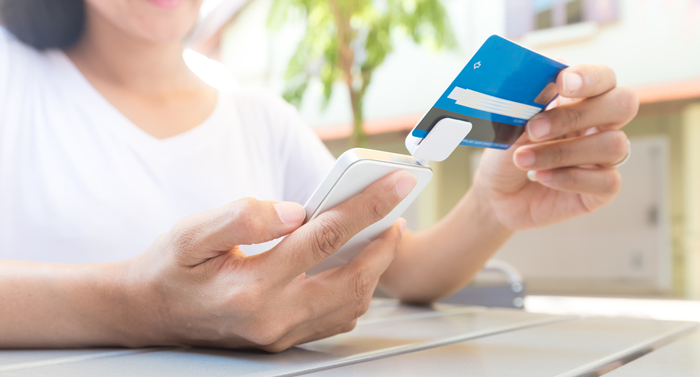 Every year there's at least one post in one of the DJ Facebook groups where someone is complaining about the credit card fees they pay by accepting credit card payments. What follows is an onslaught of comments from DJs who say they either don't accept credit cards at all or, worse, they pass on the credit card fees to their clients (though they word it in a way that barely passes legal muster). To be fair, I've done it all three ways and I have evolved over time on this subject.
When you're starting out in this business, you typically try to steer clear of taking on any unnecessary expenses (e.g. credit card fees). The easiest way to eliminate this fee is to have a policy of taking only cash or checks. I don't know of any DJ company who only accepts cash. Why? Because most clients aren't carrying around $1200-$3500 in cash. Accepting checks makes the most sense if you're going to make this type of policy. My wife and I may have a checkbook in our house, but we never use it. Everything has gone to E-Pay or Credit Card/Check Card. You also have the delay in getting paid if clients chose to send a check in the mail (thanks USPS). This leads you to putting a "light hold" on dates which may eventually turn into a missed booking if the person who has the hold decides to "go in a different direction".
If the above reasons don't convince you to take credit cards, what else will? Think about the client experience. It's 2018. Everything is cashless these days. Not accepting credit cards could actually be the difference between someone booking your service or not. Clients want to get their credit card "points" which, in turn, can help them offset honeymoon costs, etc. A lot of couples will put the whole wedding on a credit card or two. The millennial clients are paying for the wedding themselves more often than not these days so they don't have "old money" laying around and need the convenience of slowly paying off the wedding.
Assuming you do take credit cards, what's the best way of handling it? Don't pass on the fees to your clients. You can't legally do this anyway, although some write some shifty contract verbiage (administration fee, discount for paying with checks/cash, etc.) to get around it. This makes you come across as petty and cheap. Again, this could be the difference in a client going with another company. Credit card fees are the cost of doing business. If this truly not a hobby for you and you want to be seen as a legitimate business, act like it.
I understand wanting to keep costs down. How can you do that and accept credit cards? PayPal (a credit card processor), has tiers of fees based on how many transactions you do with them. The more you do, the smaller the fee. This can actually help improve your company's credit rating as well and enable you to get loans and working capital through PayPal, should you ever need it. The other thing you can do is negotiate against different processors to get the lowest rate possible and quickest transfer time to your bank account. Credit card processors want to take on as many clients as possible (residual income for them) so depending on your volume, they will do what it takes to earn your business. Not sure who to contact for a processor? Start with your own bank. They may offer incentives such as eliminating your monthly checking fee, etc.
One last way to take payments is through e-payments. This can be e-checks set-up through your bank. There are other apps and services (Venmo, Cash app, etc.). If you're not familiar with them, check them out online and see if they can work for your business.
I'm a huge proponent of client care. Turn the process around and look at your operation through your client's lens. You should make it easy for clients to do business with you. If the client feels like they have to jump through hoops on the payment or you come across as shady, then doubts start creeping in that the entire process in working with you will be similar – from planning to the day of. I not only ask you to do it for your benefit but for our entire industry's benefit. It's tiring having to defend our industry's reputation as cheap and suspect. Let's raise the bar here. If you have more questions on this topic or if I can help you in any way, drop me an e-mail.
About:
Based out of NYC, DJ Brian Buonassissi is a successful internationally traveling DJ/MC specializing in luxury destination private events. He runs a multi-city mobile DJ/event business with offices in Southern California, Destin, FL and New York City. You can connect with him at brian@djbrianbofficial.com.
---
Music Video of the Month:
Drake - "God's Plan"
Trouble viewing this video? Watch it on YouTube

Promo Only *Clean Edit
available for download on
Hot Video April 2018
Don't have POOL? Email us for a free, no-strings attached trial.
---
POOL Pro Tip: Updating is easy
Your email address is your username and so much more...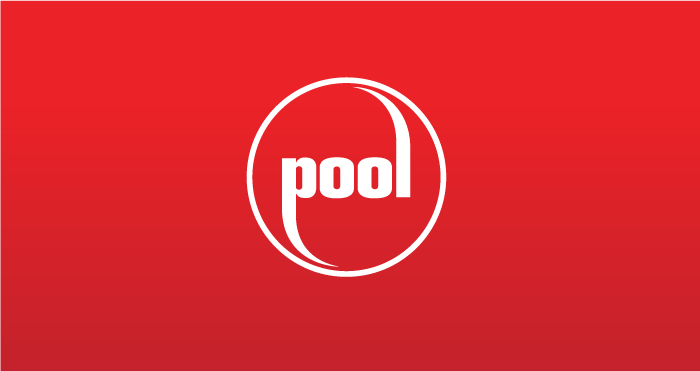 From time to time we all find ourselves obliged to change our email addresses. When you do, before you do, remember that not only is your email address your POOL username, it's also the key to accessing the music you need to keep on spinning.
We make updating easy: Simply email
customerservice@promoonly.com
from your new account and we'll take care of the rest.
Don't stop the music. Update your email address!
Have a question about POOL?
Contact us at
poolsupport@promoonly.com
or by calling
407-331-3600
---
MAR 2018
Find out what's trending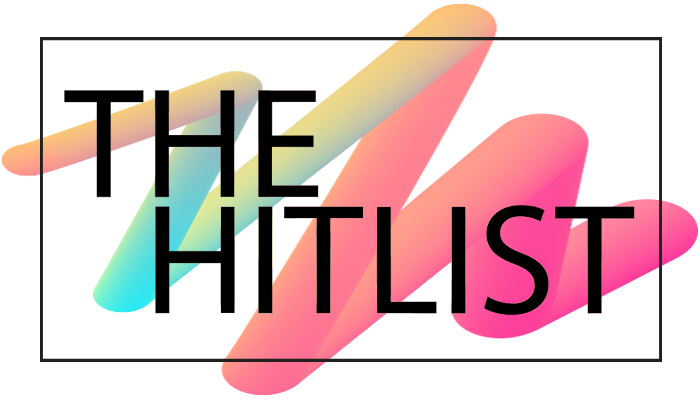 Find all the hottest Top 40, Hip-Hop, Country, Rock, Dance and Latin Hits, and where they appear on your Promo Only Series.
**EDITORS NOTE**
The current Hitlist may still be in the process of being compiled so please check back if the one shown is not the most current.
---

Promo Only: Special
Kids Pop V3 + Best Of 2013 V1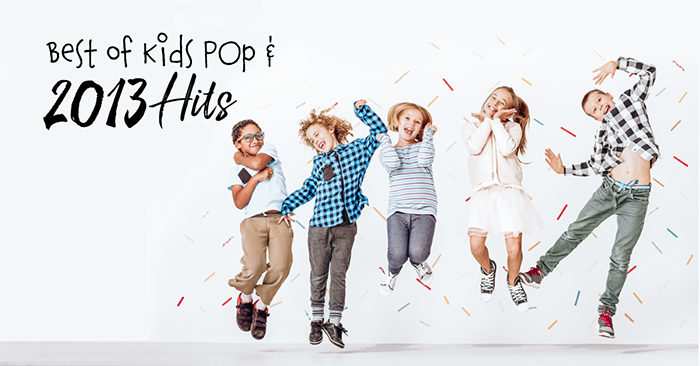 View the music video tracklistings here.
Music Videos are playable as audio-only via software that supports MPEG4
Digital Download (POOL)

$25.00

$15.00 each

+ add to cart


DVD (Physical Disc)




$40.00

$25.00 each disc



*Phone orders only
☎ 407-331-3600
Never tried POOL?
Why not gives us a try? Email us for a no strings attached, free trial.
Offer Ends
Sunday, April 1st, 2018
11:59 PST
---
AsapSCIENCE: How To Break Your Bad Habit
Created by: Mitchell Moffit and Gregory Brown
Trouble viewing this video? Watch it on YouTube.

(via AsapSCIENCE)
Bad habits. We all have them. So how do we break them? Watch the video for some tips...
---

Got a suggestion for future issues or care to comment on our content?
Contact us at promo@promoonly.com