IN THIS EDITION
---
Trending: ArmDJs
Taking its show on the road!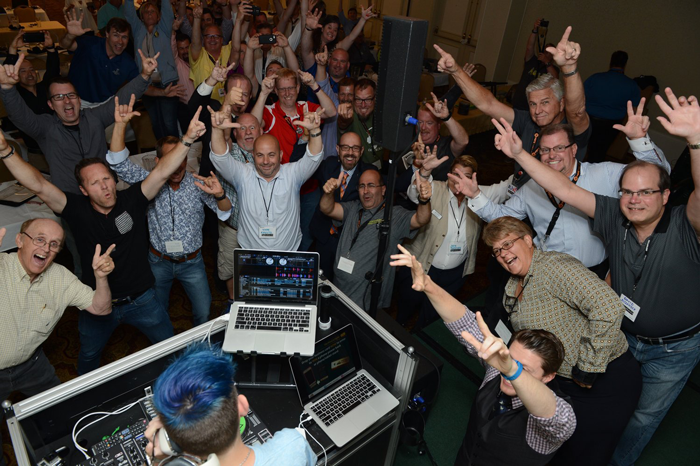 This could well be the year 'small' becomes next big thing, thanks in no small part to Robbie Britton, the man behind one of the industry's most successful regional shows. So successful, in fact, is Robbie's uniquely intimate approach to learning and networking that he is taking his ArmDJs show on the road.
"When I started ArmDJs eleven years ago the whole premise was to offer an alternative to the Vegas and Atlantic City shows," says Robbie. "Time is a big issue for a lot people, getting away from life long enough to travel and all that. That sparked the idea of offering a show a little closer to home that still has all the benefits of a large show."
It's an idea that has certainly caught on, as evidenced by the growing number of attendees you'll find flocking to ArmDJs' yearly Greenville, Tennessee meet.
"Once folks attend, they get addicted," says Robbie. "It's awesome to network with people in your region. Plus you get to meet the people behind the scenes, the faces behind all the name brands we have on hand. That's a big benefit you don't get at the big shows."
ArmDJs' commitment to making sure your business and networking needs don't get lost in the crowd has its backyard vibe coming soon to Atlanta (GA), Richmond (VA), Louisville (KY), Orlando (FL), and Bluffton (SC).
"We done our show in East Tennessee for a while now," say Robbie. "So we've got that down pretty good. Now that we've brought it back to a one-day format the time seems right to take our brand to other markets and to invite DJs to bring their families along for a day or two of business and pleasure."
Easy enough to do as all ArmDJs events allow for Sunday travel time, Monday seminars and Tuesday to attend additional workshops, take in the local sights with family and new friends or both.
Highlights for the tour's first stop, Atlanta, include a Walking Dead tour, with a Disney connection in the works for ArmDJs' Orlando stop.
"If you're new to regional shows, let me just say that they're really like a family reunion, a great way to get out and connect with friends old and new without the crowds and without messing with your weekend."
Best of all, it's all about to be in your back yard…
To find out more about ArmDJs' five-city tour visit
armdjs.com
---
Spotlight: Edits
The right edit for the right event? You bet your *ss.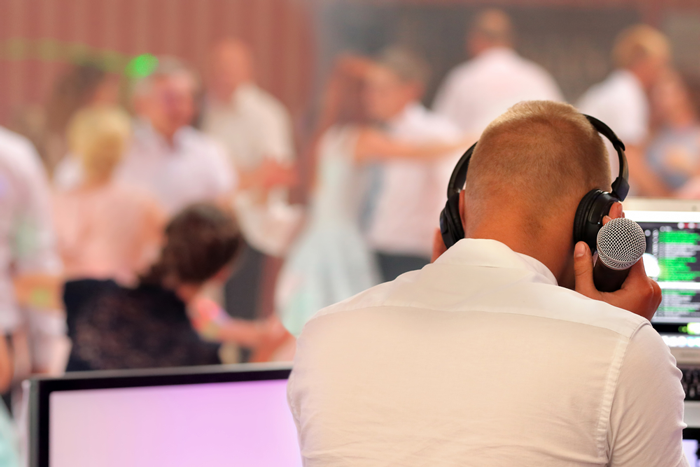 We've all seen that DJ who keeps it real by playing unedited hip-hop at all his events, including your college roommate's daughter's Quinceanera (true story).
Don't be that guy - especially when breaking the habit of relying on the same tired tool has never been easier, thanks to the variety of event-specific edits you'll find available in POOL.
The Edit

Radio Edits – The Swiss Army knife of edits, radio edits check all the boxes for FCC-compliant play, but can include words that while not obscene aren't suitable for "polite" play.

Clean Edits – If words that rhyme with "itch," "pass," "well," and "yo" might get your "putt" in a sling, you'll want to lean on the family-safe play you'll find via our many clean edits.

Intro Edits – Need a few extra beats to nail that next mix? You'll find 32 of them attached front and back to the original version of all tracks that bear the Intro Edit tag.


Quick Edits – Featuring the same 32-beat intros and outros found in our Intro Edits, Quick Edits are designed to provide rapid-fire delivery for today's "don't bore us, get to the chorus" crowds.

Explicit – Unfiltered and unedited, these are the versions your parents didn't want you listening to, even on your headphones. P.S. Your mom knew. She always knew. She just pretended she didn't and hoped you'd grow up to be a doctor.
The Event

Recommended for family events, mainstream venues & middle- and high-school dances
Tagged: Clean Edit, Promo Only Clean Edit, Promo Only Squeaky Clean Edit

Recommended for anywhere mad-mixing skills are required
Tagged: Promo Only Intro Edit (radio version), Promo Only Clean Intro Edit, Promo Only Explicit Intro Edit


Recommended for teen events, early night play, and anytime nothing less than a mega-mix will do
Tagged: Promo Only Quick Edit (radio version), Promo Only Explicit Quick Edit

Recommended for mature audiences only
Tagged: Explicit, Promo Only Explicit Intro Edit, Promo Only Explicit Quick Edit, A Cappella Explicit


Recommended for mainstream clubs and adult-driven events
Tagged: No tag, no problem, it's a radio-friendly edit
---

Digital DJ Tips: Scratching...
5 Reasons Why Every DJ Should Learn To Scratch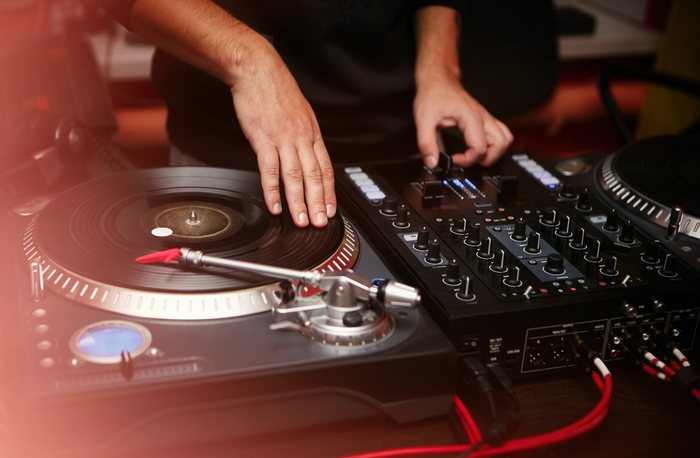 There are lots of reasons why we think scratching is such an important skill for DJs to have and why we give it the same importance as those other "big" areas, but today I thought I'd share with you five of the big ones.
1. To many people, scratching IS DJing – Ask your grandmother to do her best DJ impression. She'll more than likely put one had to her ear (that'll be the headphones), and with the other hand? Make a scratching motion. Look, this stuff goes back to the 1980s, when it first hit popular culture. DJs, well, scratch! And if you don't scratch? Go figure. It's Just. One. Of. The. Big. Skills.
2. It forces you to actually play on your gear, to learn the ins and outs. So you jump in a big, flashy sports car. You're not going to find out what it (or you) can do if you just drive to the shops in it, through city traffic, are you? You're only going to find that out on quiet, mountain roads where you can let rip and hit some challenging corners. Better, on a racetrack. Same with DJ gear. You're not really USING it unless you do what it was made for. So scratch!
3. It shows the rest of the world that you're doing something. Sure, YOU know that what you just did with automated cue points and those two tunes in the same key, beat-gridded together is actually kinda cool. Your audience? None the wiser. Same goes for that smooth beat-mix, that clever acapella. But a nice bit of scratching? NOW they know you're doing something. It's part of the showmanship of DJing. You need some of it.
4. You can scratch in pretty much any DJing situation – Many people think scratching is only for hip hop DJs, but it's being used by DJs in most genres, and from clubs to weddings (seriously – a judicious bit of scratching a couple of times in a wedding DJ set is engaging and gets respect – and that leads to full dancefloors and people present booking you for more high-paid weddings
[continue reading]
About Digital DJ Tips: Featuring news, reviews, show reports, and tutorials, Digital DJ Tips is one of the most-read DJ tech websites in the world, with over 60,000 students on its paid and free DJ courses.
---

The Gear Corner: Pioneer DDJ-400
The new interactive Controller
Gear Review by Glen Ervin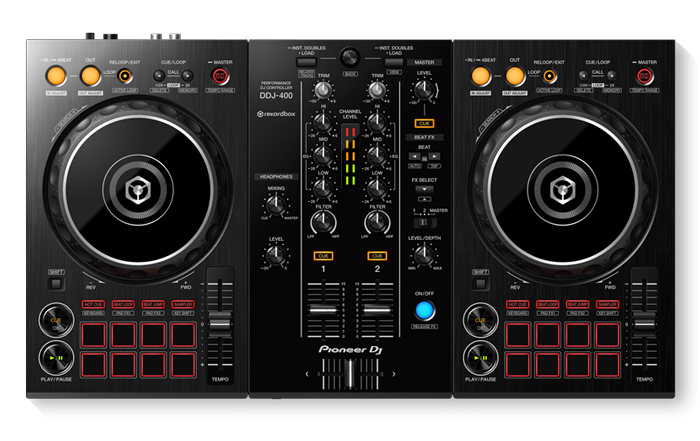 As a professional reviewer of premium gear I'm really not supposed to use words like "neat." But that's the first word that comes to mind as we put the new Pioneer DDJ-400 controller through its paces. What else can you say of a seriously affordable 2-channel controller that offers club-style features, the newest Rekordbox upgrade AND shows you how to use them.
Feature Highlights
Club-style layout:
If the play/pause/cue buttons, tempo sliders, loop and cue/loop call, trim, headphone cueing and bright blue on/off button strike you as identical to the DDJ-1000's layout, you're not alone. You gotta love it when tech trickles down.
Built-in tutorials:
Learning how to DJ just got interactive. The DDJ-400 actually tells you how each function operates, and waits for you to follow the onscreen instructions.
Rekordbox DJ License included: How badly does Pioneer want to own the "My First Controller" market? Bad enough to include a free full version of its Rekordbox software in every box (a $129 value).
Built-in soundcard:
Plus RCA outs, headphone cue and a 1/4″ mic input.
USB bus-powered:
i.e., a piece of gear that is really, really portable.
Class Compliant:
No drivers required (plays well with iOS devices)
Trouble viewing this video? Watch it on YouTube

Admit it: neat, right?
The Pioneer DDJ-400 will be available any day now for $249.00, sans shipping costs courtesy of your more reputable online dealers.
For more geek-speak, visit:
pioneerdj.com
---
DJ Rachel Lynch:
More than "just a DJ"
As a DJ who has reached a pinnacle in their career after 13 years, my view of 'what a DJ is' has shifted 180 degrees from when I started. Looking back, I had no idea about the extra skills and flexibility needed beyond the decks and turntables to make it in this business. Even though technology has eased some of the burdens of being a mobile, DJing in 2018 is a job that requires wearing more hats than ever.
The Salesman:
I've always thought of myself as a terrible salesperson. In fact, every job I have ever held growing up has avoided two things, sales and math (the kind of math I was told I would need growing up and never did). When I decided to become a DJ, I figured it would be a safe way to avoid both. To my surprise, years later I have realized I couldn't be more wrong. Selling your services is one of the most essential skills to develop as a DJ. One of the most significant changes I made to my sales approach was to stop selling "equipment and years of experience" and start focusing on selling "me and my value as a DJ." In the absence of value, everyone shops on price. The key is to show them why having YOU as their DJ will positively impact the total experience they are seeking. Personality, charm, wit, kindness, dependability, and approachability are more important than the number of watts on the back of your powered sub. I wish I had embraced this earlier. Sales are a part of what we do.
The Marketing Manager:
Before social media took the world by storm, DJs relied heavily on promoters, the Yellow Pages (I'm dating myself now), word of mouth, and other less interactive platforms to get their brand out there. While it can be epically overwhelming for those intimidated by technology, it is now the task of a DJ to be involved with selecting the appropriate social media channels for their customer base. Word of mouth will always be the best advertising, but unfortunately, DJs working in the current climate will need to do their own promotions, ads, flyers, videos, and social media management if they want to be recognized as a player in this arena. Luckily, there are a lot of great apps that make creating promotional content a breeze. Some of my favorites are Canva, Clips, iMovie, Spark Post, Spark Video, LiveCollage, Grammarly.
The R&D Department:
Music today is being pushed out at an astonishing rate from multiple sources (YouTube, curated Spotify lists, SoundCloud, and other music-related apps). Acquiring music is instantaneous and audiences are becoming more and more savvy about finding the music they love; it's no longer about what local radio is pumping out. Add shows like X-Factor and The Voice, and music is now so tangled in pop culture that DJing is not just about music anymore; it's about what's going on around us, too. Do your homework (unlike you did in middle school) and dedicate some time each week to do some pop culture searches and news. It will keep you fresh and current. Trust me.
The IT Department:
While technology has made DJing much more portable, it has also required DJs to master the tech arena as well. From DMX programming, web design, correctly setting EQ values, to firmware updates and wireless technology, a DJ is also their own personal tech department. Mastering this means research, rolling up your sleeves and getting your hands dirty. Technology is only going to move forward, and we have to, too.
DJing in 2018 is much more complex than two turntables and a microphone. So for those who are just getting started, be prepared to grow and learn in ways you never thought you would.
We are more than "just a DJ."
Happy Mixing!
About:
Fun, creative, and ambitions, DJ Rachel is making her mark as one of the top mobile DJs in the tri-state area. Her diversity as a DJ allows her to play at events that include MetLife Stadium (for the New York Jets) and serve as an opening act for George Clinton Parliament Funkadelic and Gloria Gaynor. For more info visit facebook.com/DJRachelRLynch
---
Music Video of the Month:
Gorillaz - 'Humility' feat. George Benson
Trouble viewing this video? Watch it on YouTube

Available on
Alternative Video July 2018
Don't have POOL? Email us for a free, no-strings attached trial.
---
POOL Pro Tip: What's NOT in your POOL folders
(And why you should care)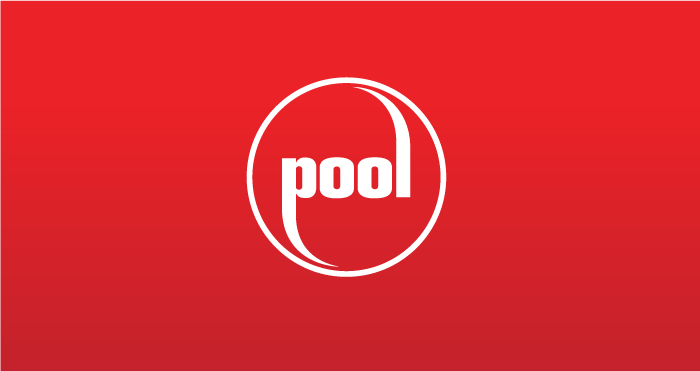 Did you know that some of the single tracks attached to your app's
Issues & Singles
tab bring you versions NOT found in your standard folders? Here's how you can quickly find those bonus tracks…
Start by looking in your POOL app's
"#"
column -- the row that shows how many songs are stored in each folder.
If you see a folder count of just 1, it's likely that song will appear in your weekly and monthly folders. If, however, you see a folder count of 2 or more, that's your tip-off to
remixes, instrumentals
and probably some
mix-show
versions that will NOT appear elsewhere.
You… might want to check those out.
So the next time your looking for a remix, dance mix or instrumental, follow the
#.
Have a question about POOL?
Contact us at
poolsupport@promoonly.com
or by calling
407-331-3600
---
JUL 2018
Find out what's trending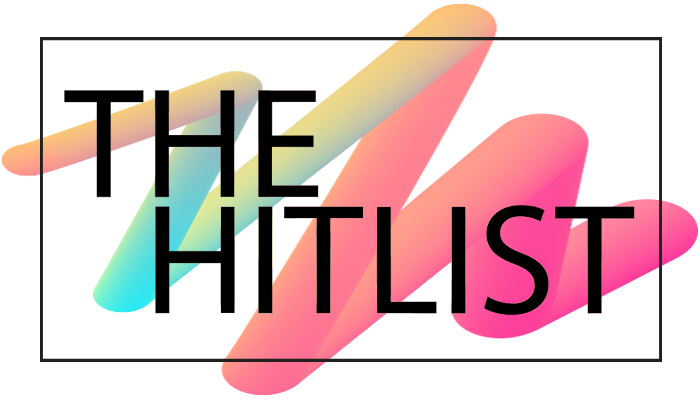 Find all the hottest Top 40, Hip-Hop, Country, Rock, Dance and Latin Hits, and where they appear on your Promo Only Series.
**EDITORS NOTE**
The current Hitlist may still be in the process of being compiled so please check back if the one shown is not the most current.
---

Promo Only: Special
Best of Intro Edits V5 and Urban Mix Video V9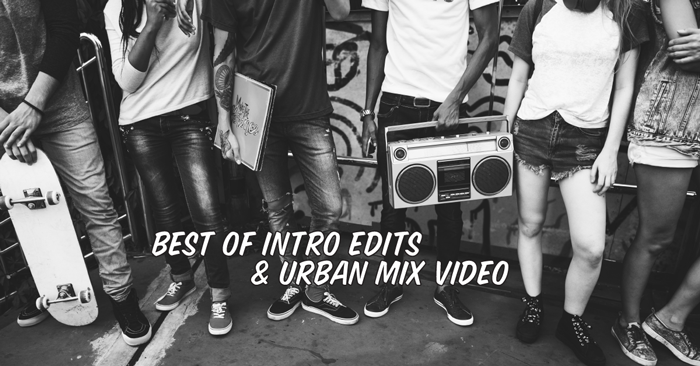 These Classic Video Volumes are on sale!!!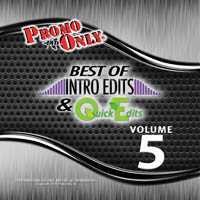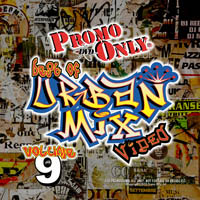 View the music video tracklistings here.
Music Videos are playable as audio-only via software that supports MPEG4
Never tried POOL?
Why not gives us a try? Email us for a no strings attached, free trial.
Offer Ends
Sunday, July 29th, 2018
11:59 PST
---
Simon T. Bailey: Listen
How one daughter made her father question everything.
Trouble viewing this video? Watch it on YouTube.

---

Got a suggestion for future issues or care to comment on our content?
Contact us at promo@promoonly.com