IN THIS EDITION
---
Trending: Streaming Music Libraries
So I got this streaming music library. And… it's gone…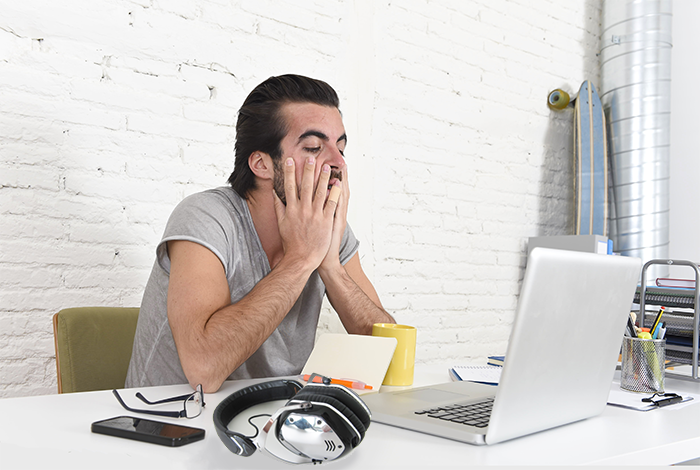 It's a Friday. You're looking forward to busting out some new tracks at your Saturday event. You open your laptop and settle down to an evening of previewing the playlists you'll be streaming; you hear the familiar ping of incoming email; and see this…

Dear Pulselocker Customer,

It is with an incredibly heavy heart that we have to send this message. As of today, November 10th, 2017, Pulselocker is ceasing operations.

Six years ago we set out to provide a unique service to the DJ community... we believe we succeeded in providing something truly revolutionary that was well received by all of you. Due to a combination of market circumstances and financial constraints, we must re-organize our current structure if we are to successfully serve you in the future. After exhaustively searching for alternatives, we have made the extremely hard decision to shut down our operations.

We realize this news comes incredibly fast and we are truly sorry for the inconveniences this may cause. Thank you from the very bottom of our hearts for the support you've shown Pulselocker and our deepest apologies for the speed and inconvenience of this announcement.

We will continue to search for ways to bring the service back to you in a bigger and better way. We are proud of the community that rallied behind our technology and thank you for your support and patronage.

Sincerely,
The Pulselocker Team


And… your music library is gone.
As you may have heard (hopefully not the hard way), despite its partnership with Serato, Rekordbox, and Virtual DJ and the support of millions of DJs lured by low cost and access to an unlimited music library, Pulselocker recently became the latest streaming service to go belly up. Cause of death… its inability to properly license the music catalog it was steaming.
For Virtual DJ, Pulselocker marks the second streaming service to be pulled out from under its customers in three short months (Spotify became unavailable in Virtual DJ in mid-September).
Atomix Productions, the developers of Virtual DJ software, offered the following "says it all" explanation…
"The legality of using a consumer streaming service for a DJ application is a complicated question, especially for professional paid DJs, and last month one of the major labels reached out to Spotify with questions about their integration with Virtual DJ Pro. We therefore decided with Spotify to suspend the access for now, until we can sort through the licensing questions."
Spotify itself was recently reminded of the implications of ignoring copyright law via a $1.6b lawsuit brought by the likes of Tom Petty, Neil Young, Stevie Nicks, the Doors, and a host of other artists. Coming as this does on the heels of a settlement agreed to last year that has the Sweden-based company shelling out more than $43m to settle a class action suit for failure to pay royalties and you have to ask yourself: Where will you be when your streaming service runs dry?
Hopefully not on the way out the door to your next gig.
Music. It's too important to trust to someone else's servers.
---
Spotlight: John Young
Asking for a friend…
Despite what any given day on any given DJ chat board might lead you to believe, when it gets right down to it we all put our headphones on one can at a time. Collectively we are a band of brothers, sometimes a frat of brats, who respect the craft and those who ardently support it.
Which is why we're asking you today, right now, if fact, to lend your click to supporting one of our industry's biggest proponents, DJ, dad and all-around good egg John Young.
Yeah, that John Young.
Trouble viewing this video? Watch it on YouTube

You can help John support you by subscribing to the these three YouTube channels:
Weekend Sportsman
/
Weekend Handy Woman
/
Hometown News
No, you might not find all on them of interest (but you may be surprised!).
Yes, your click will help John continue to fund the projects near and dear to us all, such as his invaluable Disc Jockey News, THE newspaper for DJs, which he distributes free of charge.
And: If you could also open a window on your desktop browser to "play all" of the channel videos during the day, that would also ROCK!
So…ready, set, click!
Thanks in advance for your support!
---

Digital DJ Tips: Zero To Hero
How To Hustle for DJ/Producer Success (Part 1)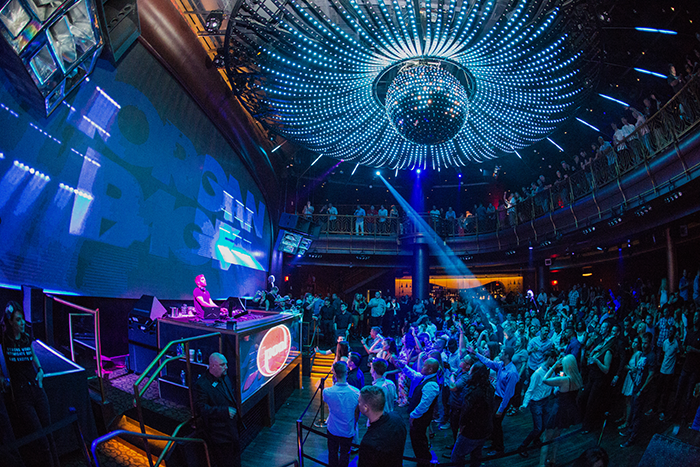 These days if you want to "make it", you've got to survive. And key to surviving is making enough money to pay the bills. Without that money, you're not going to stay the course. You may not be earn it doing exactly what you dream of doing as a DJ, but no matter – you need to do whatever it takes so that you can get up tomorrow and the next day and the next and keep working on the good stuff.
And that requires cash.
The secret? Create multiple micro income streams that pull in cash from different sources. And while having them directly related to your DJing is best, as long as they are loosely related it'll do – and even non-related ways of earning money can have synergies that'll help your DJ career, as we'll see.
Seven Income Stream Ideas
1. Set up a Patreon page
One thing you can check out is a crowd-funding platform called Patreon – think of it as a subscription-based Kickstarter for content creators. The idea is to get your fans to pay for your work, kind of like how things were back in the day (Renaissance #throwback, anyone?): wealthy folk and royalty such as the Medici family would pay artists such as Michelangelo and Leonardo Da Vinci to create works of art. These folk became their "patrons", funding the creative life of the artists. Of course, you'll need something that people would be willing to pay for on a monthly basis – a weekly podcast, exclusive remixes of songs that you have rights to, stems of your production, and so on.
The way you do it is you create a Patreon page, set prices and incentives ("rewards" in Patreon lingo), and then get people to visit it and become your patrons who pay you on a monthly basis, similar to a subscription. It's a cool and contemporary way to earn a monthly wage to pay for your living expenses while putting out music that people love.
2. Create a virtual tip jar
Another thing you can do is to set up a "tip jar" on your Facebook Page. This can come in the form of a PayPal or VenMo account where fans can donate cash in order to support you, or tip jar apps that you can add-on to your YouTube or Twitch live streams.
It's like busking 24/7 in a virtual city that never sleeps with hundreds of millions of people passing through every second (minus the mugging and subway odors)….
[continue reading]
About Digital DJ Tips: Featuring news, reviews, show reports, and tutorials, Digital DJ Tips is one of the most-read DJ tech websites in the world, with over 60,000 students on its paid and free DJ courses.
---

The Gear Corner: Pioneer DDJ-1000
A look at the new 4-channel Performance DJ Controller
Gear Review by Glen Ervin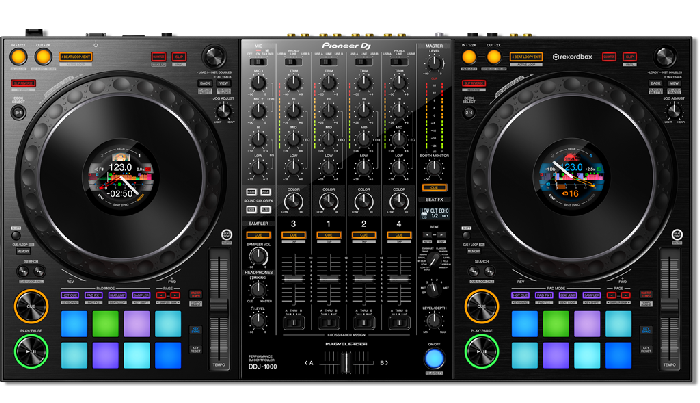 With Winter NAMM fast approaching, Pioneer is a sure bet to be the talk of the tradeshow with its newly minted DDJ-1000 Performance Controller, a trailblazing take on its line of dedicated controllers that boasts some unique features, most notably a sleek and sexy full-color LCD displays nestled in full-size jog wheels.
You know that video you were going to skip today? This isn't it…
Trouble viewing this video? Watch it on YouTube

Feature Set includes...
Full Size Jogwheels: More CDJ, less DDJ…


Jogwheel Display With Waveforms: Full-color, customizable LCD display of waveform, cue and loop points, and BPM with a bold RPM look…


Magvel Fader: A "light" version of the legendary fader, but still rated for millions of movements….


Scratching Latency Focus: Billed as Pioneer DJ's lowest latency controller. And it is…


Four-deck control: Toggle each deck to a second layer and you're talking four-deck control with a jog display to let you know which deck you're on…


Slip Reverse: Activates anytime you tap the reverse button and picks back up exactly where you left up…


Rekordbox DVS ready: Arrives hardwired with the prerequisite phono inputs, but you'll need to spring for the Rekordbox DJ DVS plus pack & control vinyl to make the most of them.
One day you'll be telling them whippersnappers how we used to have to wrestle with pint-sized jogwheels and strain to see our waveforms, cue points and BPMs on (gasp) a laptop if we wanted to call ourselves a DJ.
That day is now. And the timing couldn't be better…
The Pioneer DDJ-1000 is now available anywhere there's an interwebz for $1199.00.
For more info visit:
pioneerdj.com/product/controller/ddj-1000
---
Brian Buonassissi:
Three things that will supercharge your 2018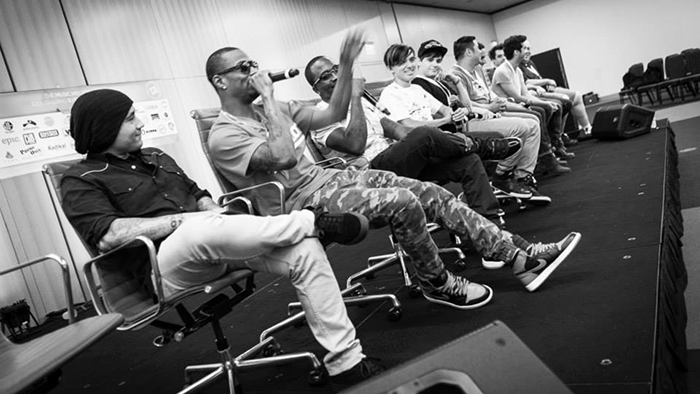 Over the years, I've found that there's a pattern to growth and it's not a linear thing. It's like a triangle – you keep going through it; you're either in need of conferences, workshops or mentoring. As you start thinking through your 2018 budget, I thought this might be the perfect time to talk through each one…
Conferences
There are really only three "national" DJ conferences out there: Mobile Beat, Marquee, and DJ Expo. To encourage attendance, these shows cast a wide net to cover material geared for beginners all the way through industry veterans. Inspirational and network heavy, conferences are a great way to recharge with your DJ brothers and sisters as well as take in a ton of valuable information over a couple days. Just be prepared to sift through all those notes and implement a strategy to employ what you've learned.
Workshops
Typically, workshops are narrower in scope. You are drilling down on a specific subject matter (or two) rather than a large range of categories; for example, you may want to improve your mic etiquette or scratching or sales, etc. If there's an area that you feel you could use some development, finding a workshop to address that area could be the solution. The other advantage to workshops is that you interact with those who are looking to learn the same subject matter. That can bond you with a person you may never have had a chance to meet otherwise. And bonds tend to pay dividends.
Mentors
While engaging a mentor might seem like the final step, I honestly think it could be a great first step. Rather than undoing bad habits or mistakes, a mentor teaches you how to deal with issues in real time. Finding a mentor isn't cheap (not for the good ones at least) but it can save you a lot of money in the long run. Mentoring sessions tend to be either in one-on-one settings or in a small group (10-20 people) whereas a conference typically offers workshops of up to a hundred or so. The constant contact (most workshops meet weekly or monthly) and accountability that accompanies a relationship with a mentor makes a ton of difference in not only getting started but with developing a plan to stay the course.
For myself, I'm firmly in the mentoring category this year. Not only am I being mentored in 2018 but I'm also coaching others. I'm only a few days in and it's already been rewarding. What are your needs? What category do you fall in? It could be you need a little of all three. The reality is that doing any of these three things is going to put you ahead of 90% of your competition. I hope to see you in one of these settings in 2018 and if I can help you at all, don't hesitate to reach out!
About:
Based out of NYC, DJ Brian Buonassissi is a successful internationally traveling DJ/MC specializing in luxury destination private events. He runs a multi-city mobile DJ/event business with offices in Southern California, Destin, FL and New York City. You can connect with him at brian@djbrianbofficial.com.
---
Music Video of the Month:
Diplo f. MØ - "Get It Right"
Trouble viewing this video? Watch it on YouTube

Available for download on
Hits HD
(January 19, 2018) and
Dance Mix Video
(February 2018)
Don't have POOL? Email us for a free, no-strings attached trial.
---
POOL Pro Tip: The 'Mix Name' field
It can make your searching easier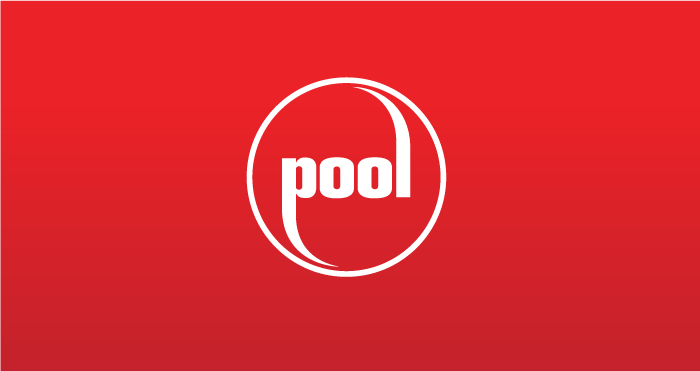 It may not look like a lifesaver, but our Mix Name field, nestled away on your POOL app's Search tab, can make finding the versions you need NOW one-click easy. 
Simply input Clean Edit, Intro Edit, Quick Edit, Mixshow Edit, remixes, instrumentals or acappellas in the
Mix Name
field, hit enter, and you'll be instantly greeted with a list of every track that meets that moment's needs. 
Sure your software of choice can track down our fully tagged files on the fly, too. But ain't it good to know you can crate what you need for even faster searching... 
Have a question about POOL?
Contact us at
poolsupport@promoonly.com
or by calling
407-331-3600
---
JAN 2018
Find out what's trending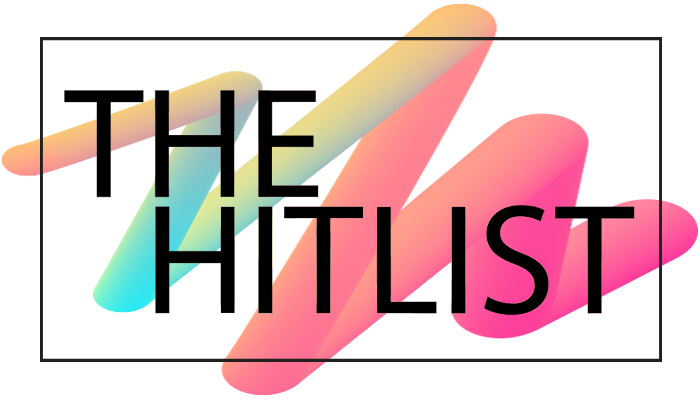 Find all the hottest Top 40, Hip-Hop, Country, Rock, Dance and Latin Hits, and where they appear on your Promo Only Series.
**EDITORS NOTE**
The current Hitlist may still be in the process of being compiled so please check back if the one shown is not the most current.
---

Promo Only: Special
5 new specialty releases + 2 great specials!

To Get these 2 great January specials!
Special #1


5 New Specialty Releases



Includes:
• Best Of 2015 Vol. 3
• Best Of 2016 Vols. 1, 2 & 3
• New All Time Party Classics Vol. 8
[View Video Tracklistings here.]


+
Special #2


Best Of Love Songs



Includes:
• Best Of Love Songs Vols. 1 - 10
[View Video Tracklistings here.]


Music Videos are playable as audio-only via software that supports MPEG4
Never tried POOL? Email us for a free, no-strings attached trial.
---

Offers End
January 31st, 2018
11:59 PST

---
---
TED Ed: Free yourself from your filter bubbles
Joan Blades and John Gable
Trouble viewing this video? Watch it on YouTube.

(via TED)
Joan Blades and John Gable want you to make friends with people who vote differently than you do. A pair of political opposites, the two longtime pals know the value of engaging in honest conversations with people you don't immediately agree with. Join them as they explain how to bridge the gaps in understanding between people on opposite sides of the political spectrum - and create opportunities for mutual listening and consideration (and, maybe, lasting friendships.)
---

Got a suggestion for future issues or care to comment on our content?
Contact us at promo@promoonly.com