IN THIS EDITION
---
Trending: DJ Collective 2018
Committed to growing your business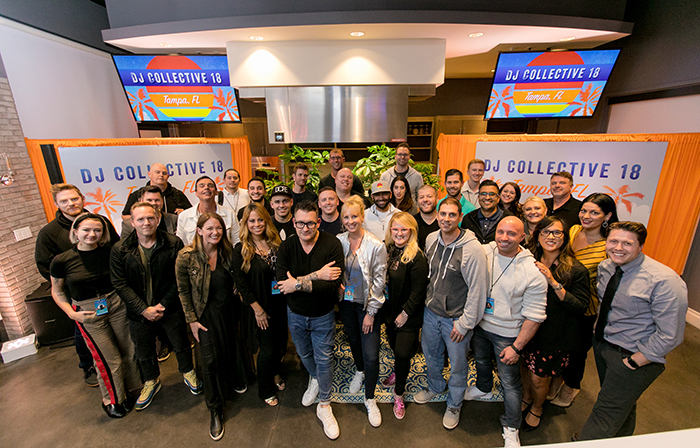 Photo credit: Phillip Van Nostrand
Refreshing is not typically how most people would describe three days of dawn to dusk education. Then again, most people haven't had the good fortune to attend The DJ Collective, a radically refreshing approach to collaborative learning for DJ professionals. Set against the backdrop of Tampa Bay Florida, this year's DJ Collective, a yearly meet-up for both event and club DJs, hosted an invitation-only list of attendees, all of who were chosen based upon their commitment to level up their businesses locally and nationally. Attendees were treated to speakers unique to the DJ space, speakers who, long after the roundtable discussions and one-on-one mentoring sessions wrapped, dined, partied and collaborated with guests to maximize the free flow of ideas in a finite amount of time.
"One thing about our attendees -- their time is sacred," says event producer Brian Buonassissi. "I understand that myself -- we're all like-minded individuals who realize that time is actually more important than money. Value with this meet-up was also critical. All three days went from 9am – 7pm, and on the last day we went to a little after midnight. That may seem long but we were strategic in how each day was programmed so that attendees would feel good about the financial and time investment."
The results?
"Truthfully, my tank was feeling a bit empty before the trip," says Columbus Ohio's DJ Dayna Solomon. "I was hoping the DJ Collective would help fill it back up...and it did! It was just enough to reignite a spark in me to move me forward with fresher eyes, a clearer head, and ammunition to continue to grow professionally and personally."
And…
"The DJ Collective was the best collaborative symposium I've ever been to," says DJ Rob Ferre of Salt Lake City's Life Of The Party. "The speakers were phenomenal and interacted with us throughout the conference. The intimacy of this group and in being able to pick the brains of fellow professionals who I respect was the best take away."
To those who feel left out – don't! Brian will be opening up applications to include 40 attendees next year. If you think you have what it takes, he'd like to hear from you!
What if you don't make the cut? "Start your own collective," says Brian. "That's kind've how this began. We found some people who wanted something different and the DJ Collective was born. Don't let fear get in the way of doing something that will better yourself and your company!"
To reach Brian and/or for instructions on how to apply for DJ Connect 2019, hit his Instagram account at
thedjcollectiveofficial
---
Artist Spotlight: Argyle Goolsby
Tastefully blurring the lines between entertainment and art
Interview by: "Nick James" Hahn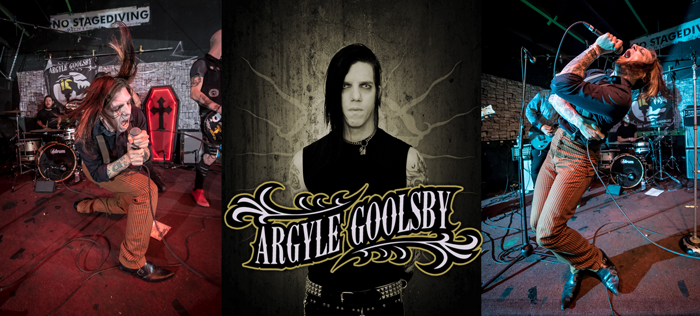 Not many artists have the chance to leave a legible mark in the pages of history, but Steve Matthews, better known these days as
Argyle Goolsby,
has done that once as the co-founder of seminal horror punk act
Blitzkid,
and aims to do so again as a solo artist with his band The Roving Midnight.
After disbanding Blitzkid in 2012 (who still managed to pull in over 1 million streams in 2018 on Spotify alone), Goolsby has continued his obsession with all things macabre and released several EPs, a handful of singles, and 3 well received albums. His solo work has somehow managed to tastefully blur the lines between Punk, New Wave, Goth and what some might call Americana. His latest, Hollow Bodies, is an acoustic take on popular Blitzkid tunes and more recent Goolsby songs.
We managed to catch up with the Master of All Things Morbid, on tour with former Misfits™ frontman
Michale Graves
, rising Canadian act
Nim Vind,
and local celebrities
The Casket Kids,
in Huntsville, Alabama.
NJ:
Loving your new album. How did it come about?
AG:
"Hollow Bodies" is a collection of music that I've written between Blitzkid and my own solo material… mainly solo material. There are 11 songs... 9 being my solo songs and 2 Blitzkid tunes. The whole premise behind the album is I wanted to take all that music and rearrange it in an acoustic formation. The idea came about years and years ago when I was still in Blitzkid and we did an acoustic show. It was just myself and TB Monstrosity with two guitars and we called it "Hollow Bodies". We were planning to eventually do an album with the same idea but we broke up in 2012. A friend of mine, Chris White, and I were sitting around talking one night about how it would be a good idea to follow through with that whole concept. We just started messing around with the songs, arranging them and from there, we put it in motion. It came out this past August and I'm really happy with it.
NJ:
Me too. So many of the tracks are beautifully written… almost like poems or stories. Can you tell me about your songwriting process?
AG:
For me, songwriting isn't really a process I've ever been able to fully harness. I've sat many times at my home or in the studio like "Ok. I need to write music. I'm going to write music" and it happens… sometimes. But it's just like anything else… when you're not looking for it, that's when the best things happen. The constant state of movement and the constant state of change on tour allows other channels for inspiration to stay open. It's easy being home when you're in your same routine for things to become stagnant. On tour, I'll get an idea while driving around or riding in the van and flesh it out on my phone. When I get home, I'll take a guitar and try to build something out of it. I'd say more than half the songs I've written have come about that way.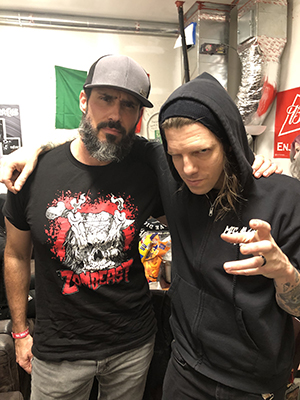 NJ:
What are some of the challenges you face being both an artist and running a label simultaneously?
AG:
There are a LOT of challenges. Just trying to juggle various things and make sure everything is well balanced… you know what I mean? It's a little bit easier in this day and age with technology. It has definitely helped independent artists in terms of distribution and a way to manage sales because a lot of sales are through digital platforms. Sites like Tunecore and CD Baby give you insights into what you are doing. The hardest part is just getting all of the material together, scheduling time, actually recording and then packaging things. Then there is always the financial aspect of it all that makes it hard but I've been really fortunate to have a great fanbase that has helped and encouraged me in terms of preorders. In general, it can be difficult. It's just "me" in terms of this business. Obviously, I have a lot of folks who have helped me out, who are supportive and want to help me out when they can but in terms of just running the day to day, the books, finances, coming up with ideas, etc… that's a lot and that's me. Then there is the aspect of performing too. You're bringing that into the world which adds a whole new dimension. It takes a lot of planning and scheduling but the music industry isn't really a fixed thing. Everything changes all the time so like anything else, you have to be on your feet and be adaptable. You have to look for opportunities that sometimes present themselves as adversities.
NJ:
You're currently on tour with Michale Graves (formerly of the Misfits™) as a bassist and opening for them with your own act, Argyle Goolsby & The Roving Midnight. How is it touring and playing in both bands in one night?
AG:
It's awesome. I know that's sounds kind of generic… but from a physical standpoint, it's very demanding. In my own performance, we are a very active and energetic band and the same goes with Michale's band. It just takes a little bit of conditioning. It's physical but it's mainly mental. You just have to be in the right mindset.
NJ:
What does the future hold for you when eventually the spirit is still willing but the flesh is less able?
AG:
I've always wanted to work with other bands and run the label from a traditional standpoint but who knows where things will be in the landscape of music, you know what I mean? Things have changed so much in just the last 10 - 15 years in the music industry and what a label is, what it can do and what it can represent. I still have interest to work with other bands because there is still that desire to build community and have that camaraderie…what labels primarily WERE. I been a part of labels like that. They've introduced me to a lot of people that to this day I still play with and call friends. The guys from Nim Vind I met on my label, Fiendforce Records, back 10-11 years ago. Also, there are a lot of other aspects of my creative side that I like to indulge. I like to paint. I love to draw. I just love writing music. Not just for putting it out but for just being able to play it. Thank god for acoustic guitars, you know what I mean? There's really a physical threshold where you can't be doing back flips off the bass drum. Music is my primary focus and outlet but I never push myself to where I burn myself out on it because it will burn me out in every other aspect of the creative realm.
Having recently wrapped a 3 month North American tour, 2019 will find Argyle Goolsby & The Roving Midnight on a 2 month tour across the UK and Europe and then back in the studio for a new album. While you're waiting for them to come to a town near you, check out "In Votive Light" from Goolsby's 2017 album "Darken Your Doorstep"
Trouble viewing this video? Watch it on YouTube

For updates, follow Argyle Goolsby on
Facebook
---

Digital DJ Tips: Long Sets
3 tips for playing long sets like a pro
We recently had a chance to chat with trance legend John 00 Fleming, a DJ/producer who is revered for marathon DJ sets lasting at least seven hours. He shared his experiences and lessons learned playing long sets through the years (he was gracious enough to reveal his secret energy snack during these sets – bananas!) and we've distilled them into the three points below.
1. Prepare enough music to last the entire evening
Marathon DJ sets are special because it basically means you're the only DJ playing that night. That implies that you are the warm-up, primetime, and closing DJ, and if you still didn't know, playing peak hour bangers during the 8pm opening slot isn't a good idea.
For this reason, you've got to prepare music for different stages of the evening. We teach DJs to pack twice as much music as they think they need and to put them in playlists for easy browsing, and this still holds true. To make things more organized, try creating three playlist folders (Opening, Primetime, Closing) and then categorize your playlists accordingly.
Of course, this also means thinking about music along the lines of "set time" and "energy", as opening tracks tend to have a more relaxed vibe compared to the manic-ness and electricity of peak hour tunes. You may want to consider adding these energy-related tags to your tracks as well for easier reference – try using the Comments field in your DJ software's library browser.
2. Get the DJ booth in order as soon as you arrive
If you're playing an extended set and covering all DJ shifts for the evening, you'd better make sure the DJ booth is in order and that you've got everything you need to execute a physically demanding performance. Go to the venue early and check that all the equipment you'll be spinning with work properly and are compatible with your DJ software if you're using a laptop.
We've been in situations where gear incompatibilities prevented us from giving our best performance, and while that can be an inconvenience for a normal 60-minute set, it can wreak havoc on your skills and confidence over the course of a seven-hour rager.
You'll also want to check how things sound both on the floor and in the booth. Ask the booth technician to assist you if you find things that you aren't comfortable with – maybe the booth monitors are too loud and there isn't a knob for you to control them while you're spinning, or the lights in the booth are too hot and you need them dimmed throughout the performance…
[continue reading]
About Digital DJ Tips: Featuring news, reviews, show reports, and tutorials, Digital DJ Tips is one of the most-read DJ tech websites in the world, with over 60,000 students on its paid and free DJ courses.
---

The Gear Corner: Chauvet
BTAir SlimparT12 BT
Review by Ben Stowe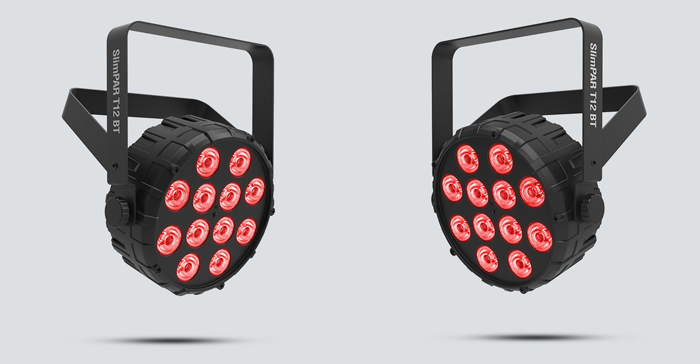 Chauvet Lighting's recently released BTAir series offers an innovative way for virtually anyone to control lighting, with the controller that's probably already in their pocket. In addition to control via the venerable DMX standard or a proprietary Infrared remote, this series allows control via Bluetooth. A free app is available for both iOS and Android, and it is intuitive and easy to use. As a plus, the lights will continue to run based on the last instruction from the app if it is disconnected. This means control is only necessary when you feel that it is. You can set a color or chase and leave it if you so desire.
Another benefit would be rentals, which can be a good side revenue stream. You can send the lights out and virtually any novice renter can control them with their own phone or tablet.
The Bluetooth range is surprisingly good. I personally tested them at several hundred feet, although this will always be environmental. Congested 2.4 GHz environments could reduce range. I also monitored the Bluetooth signal on a spectrum analyzer and saw that it had a very minimal footprint, which will reduce the likelihood of interference.
Aside from the Bluetooth control, the SlimparT12 BT is a tremendously affordable, remarkably bright fixture. It utilizes a dozen tri-color RGB LEDs with optics for a 14 degree beam angle. It would be equally useful as a dancefloor wash, lighting a small stage, or uplighting a wall. It weighs only 2.6 lbs including the hanging bracket and allows for power linking of up to 13 units at 120V.
For more information on the SlimparT12 BT, visit:
nlfxpro.com/slimpar-t12-bt
To enjoy Ben's special Gear Corner pricing,
be sure to mention "I saw it in Gear Corner!"
when you email ben@nlfxpro.com
or visit nlfxpro.com
---
DJ Rachel Lynch: Reading Your Crowd
It's never too early to start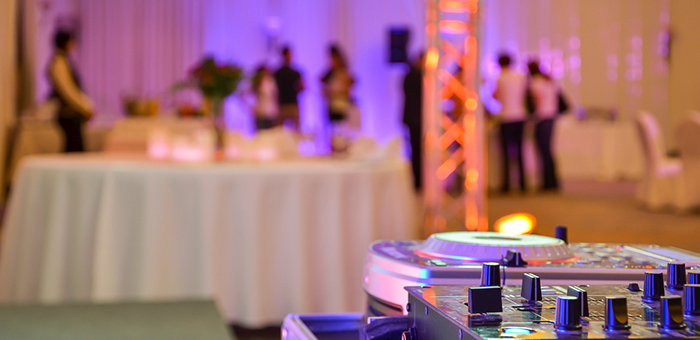 Dinner music is an excellent opportunity to gauge what type of crowd you have and help set the tone for the night. Think of dinner and cocktail music like paint primer. The better job you do to prep the wall, the better the finished outcome will be.
DJs who have a great dinner or cocktail crate may do a decent job with a "set it and forget it" playlist as they have built the list with years of experience. Since they feel that they already put in the work ahead of time they may decide to use dinner/cocktail downtime to time to eat, relax a bit before the party, use the phone, smoke, etc. Sadly, this mindless and relaxed approach is a missed opportunity for DJs to connect with the guests in a subtle but powerful way.
Adding to this passive approach is the assumption that nobody is actively listening to the DJ because they are engaged in conversation or enjoying food and drink. I disagree completely. Dinner time is when a DJ should work the hardest to understand who is in front of them and what music directions they can approach later on. Dinner/cocktail time is a smart way to take risks and try different stuff to see how it feels. Dinner/cocktail music can be a fun part of the evening if a Dj is really focused on the task.
Things I ask myself during dinner/cocktail music:
How engaged are they? Who are my dancers? Who is there for the free food only? Who is taking advantage of the open bar? Who's sitting with who? Who are my "party people"? What are the age groups here? Are there any cultural considerations? Who's signing lyrics while sipping their wine? Are there foot taps from anyone? Is anyone bobbing their head? Are people smiling? Etc.
Nonverbal cues during dinner will absolutely help a DJ smash the night. Don't miss the chance to own your audience!
About: Fun, creative, and ambitions, DJ Rachel is making her mark as one of the top mobile DJs in the tri-state area. Her diversity as a DJ allows her to play at events that include MetLife Stadium (for the New York Jets) and serve as opening act for George Clinton Parliament Funkadelic and Gloria Gaynor. For more info visit: facebook.com/DJRachelRLynch
---
Music Video of the Month:
Winnetka Bowling League "On The 5"
Trouble viewing this video? Watch it on YouTube

Available on
Alternative Video December 2018
Don't have POOL? Email us for a free, no-strings attached trial.
---
POOL Pro Tip: LiveChat
Help is a click away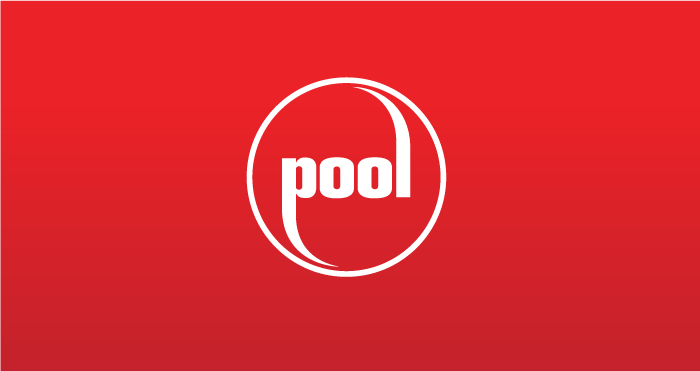 Need help NOW? POOL LiveChat allows you to connect to our support staff in seconds. No spelling your name over the phone, no waiting for an email reply, just enter your name and email address when prompted and let us know how we can help!
To access LiveChat simply go to www.promoonly.com (USA) or www.promoonly.co.uk (UK), click the
LiveChat
(USA) or
Tech Support
(UK) icon and let our friendly crew walk you through any problem you may be experiencing.
LiveChat hours:
USA Customers: Mon-Fri 9:30am - 6:30pm EST. UK/Europe Customers: Mon-Fri 2:30pm - 11:30pm GMT
Have a question about POOL?
Contact us at
poolsupport@promoonly.com
or by calling
407-331-3600
---
DEC 2018
Find out what's trending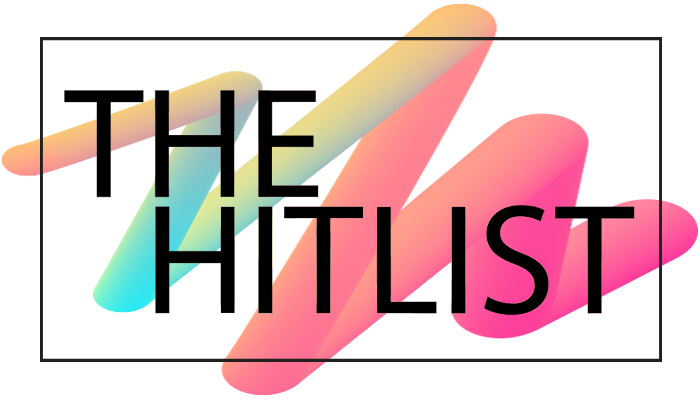 Find all the hottest Top 40, Hip-Hop, Country, Rock, Dance and Latin Hits, and where they appear on your Promo Only Series.
**EDITORS NOTE**
The current Hitlist may still be in the process of being compiled so please check back if the one shown is not the most current.
---

Promo Only: Special
Best of Christmas V6 & Best of Remixes V2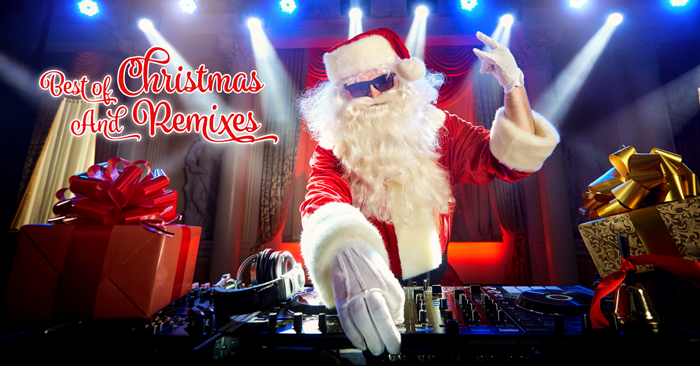 These Classic Video Volumes are
on sale starting today...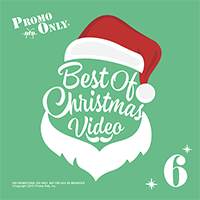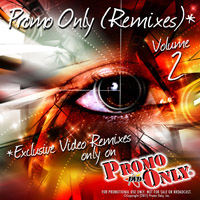 View the music video tracklistings here.
Music Videos are playable as audio-only via software that supports MPEG4
Never tried POOL?
Why not gives us a try? Email us for a no strings attached, free trial.
Offer Ends
Sunday, December 23rd, 2018
11:59 PST
---
AsapSCIENCE: What If You Are Stressed Everyday?
Can everyday stress literally kill you?
Trouble viewing this video? Watch it on YouTube

We all know the holiday season can be stressful. Holiday shopping, traffic, travel, out-of-town guests, and your in-laws can certainly increase your level of stress, but what if you were stressed everyday? Watch to find out...
---

Got a suggestion for future issues or care to comment on our content?
Contact us at promo@promoonly.com