IN THIS EDITION
---
Trending: DJ Expo Review
The wisdom of downsizing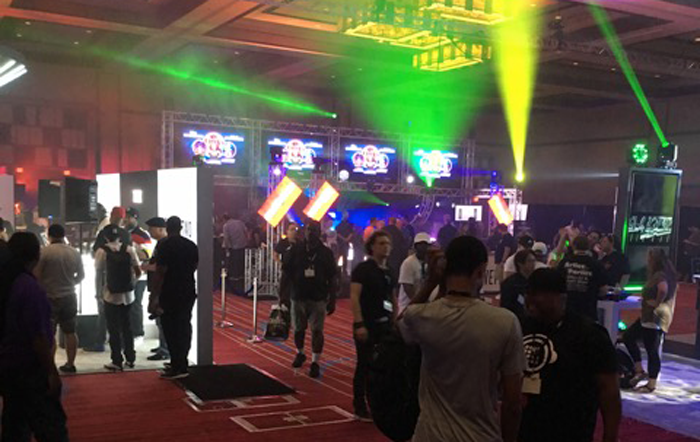 DJ Expo 2018 - Photo Credit: Glen Ervin
With age comes wisdom, so they say. We had that very much in mind as we packed industry veteran and Promo Only desk rat Glen Ervin off to attend DJ Expo 2018. His mission: to put fresh eyes on a convention he hasn't attended in a decade and to live to tell the tale…
First Impressions
I can't help but feel a little like Rip Van Winkle as I enter the show floor and realize that I, too, must have slept through a revolution or, at least, missed the memo that says Expo is now one continuous scratch battle. Being a vinyl guy (i.e. old), I blame it on Ritalin. Kids these days, right?
Evolution is certainly in the air as I see that the CD and DVD turntables that once beckoned for my bucks have been all but replaced with digital controllers that apparently mix music, too.
The Learning Curve
Surprisingly I see quite a few familiar faces, most of who, having not seen mine in 10 years, had assumed I was long dead. Many of those faces belong to a host of industry speakers who continue to inspire old dogs with new tricks and offer a helping hand to those just getting their DJ legs. I am both encouraged by their dedication and hurt that no one mentions how good I look for my age.
Seminars are informative but elbow-to-elbow. Interaction is at a deficit due to time constraints and the seismic bass bleeding from the convention below.
ASL for DJs
Sign language isn't a skill I thought I'd ever need as a DJ, but a rudimentary knowledge of ASL is recommended for those who prefer their shows served up Grande. Imagine alien insect sounds buzzing over an earthquake registering 5.5 on the Richter scale and you'll have some idea of the tumult that was the exhibition floor.
On the plus side, I am now dating more than a few of our subscribers after what can only be described as a series of close conversations.
The Verdict
Exhibitor booths that look like a Steven Spielberg set are cool; an afternoon awash in THX sound effects is… less so. Maybe it is age, but I prefer to think it's my genuine desire to connect with fellow DJs without the shouting or the crowds that will make my next show a smaller show.
Big isn't always better.
---
Spotlight: DJ Lou's "The Snap"
A new party line-dance - tutorial video included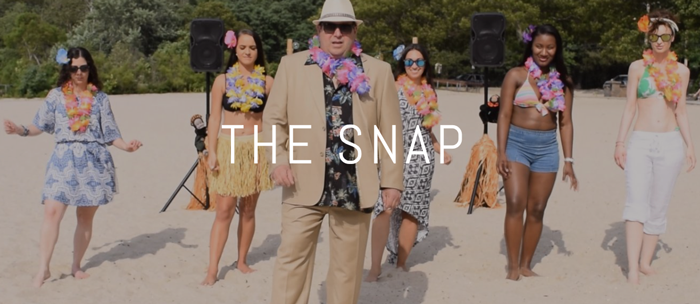 Easy, breezy and people pleasing, DJ Lou Battista has scored another party sensation with The Snap, a tropical, toes in the sand line-dance that is as easy on the ears as it is to learn.
Lou's formula for success, garnered from some 20 years in the DJ industry involves a combination of playfulness and thoughtful planning. "To promote The Snap we began by performing it at the Hard Rock Hotel in Punta Cana [Dominican Republic]," says Lou. "People loved it right away, which encouraged us to take it to local beaches and street dances on the boardwalk where teaching it to strangers was, you'll forgive me, a snap. All of which shows that if you make the song fun and the dance easy to learn, people will respond to it."
Designed for play at the beach, resorts or anywhere there's a party that needs priming, "The Snap" is now available via a digital EP that features five mixes created for a variety of venues...
The Island Mix
— a steel-drum drenched edit that brings the sun and fun to your dance floor.
The Latin Mix
— replete with Latin beats and salsa breaks, the Latin Mix kicks off in English and transitions to Spanish to make for an all-inclusive edit.
The Radio Edit
— THE version suggested for both radio play and DJ events.
The No Fear Mix
— an Euro Club mix that features high-energy beats designed for big-room audio systems.
The Extended Club Mix
— takes the BPM down to lounge chill range (99 BPM) to make the track more easily mixed with hip-hop.
"The Snap" also comes with a free instructional video and the all-smiles introductory video, featuring the Radio Edit, you'll find below…
Trouble viewing this video? Watch it on YouTube

"The Snap" is available for purchase as individual tracks or a five-song EP on
iTunes.
For more about "The Snap" and DJ Lou visit:
djloub.com/thesnap
---

Digital DJ Tips: Scratching on a controller
Some say you can't... are they right?
Trouble viewing this video? Watch it on YouTube

DJing with turntables is awesome. Especially so scratching. But it's also elitist, expensive to get into, and impractical. No wonder that most DJs in today's world are using DJ controllers instead of turntables. DJ controllers have helped create a whole new and huge generation of DJs – and that's a great thing.
But what when it comes to scratching? Can you really scratch well enough on DJ controllers to be able to kiss turntables goodbye? (Or never say "hello" to them in the first place…) What are the limits? Are there even any? In the videos below, we look at seven myths about scratching on DJ controllers – and attempt to "bust" them all.
Myth #1: "Scratching on a controller doesn't sound the same as on vinyl"
In this clip, on the left, software and a controller, and on the right… "real" vinyl. Can you tell the difference?
Trouble viewing this video? Watch it on YouTube

Myth #2: "Latency means you can't do really fast scratching"
Check out these scratch DJs from San Diego putting the S4 through its paces and ask yourself if you still believe this myth…
Trouble viewing this video? Watch it on YouTube

Myth #3: "You can't scratch on cheap gear and/or small jogwheels"
Check out DJ TLM putting the $200 Pioneer DDJ-SB controller through its paces…
Trouble viewing this video? Watch it on YouTube

Myth #4: "You can't "beatjuggle" without spinning visual cues"
DJ Wreckdown using the tiny Denon MC2000 to juggle like a demon…
[continue reading]
About Digital DJ Tips: Featuring news, reviews, show reports, and tutorials, Digital DJ Tips is one of the most-read DJ tech websites in the world, with over 60,000 students on its paid and free DJ courses.
---

The Gear Corner: Review
Floyd Rose 3D Headphones
Gear Review by "Nick James" Hahn

In 1977, Floyd Rose made a name for himself by inventing the Floyd Rose Locking Tremolo. A type of vibrato arm for guitars that keeps guitars in tune even with extreme changes in pitch, the device was made popular by guitar virtuoso's like Eddie Van Halen, Steve Vai and others in the 80's.
Leveraging industry know-how and a history of quality products, the Floyd Rose Audio Collection has grown and has begun showcasing several pair of headphones. The latest addition, the Floyd Rose 3D Headphones, feature dual speaker drivers and noise isolating technology and are equally suited for at-home audiophiles, as well as working DJs.
Each earcup provides a driver for a superior bass/midrange sound while a smaller, high-efficiency driver works to create a dynamic balance between bass/mid/treble. This creates a 3D stereo sound that has a broader range with crisp highs and deep lows. The metal construction is sturdy but still maintains a very lightweight design that is comfortable to wear for extended periods of time. Travelling to and from gigs is made easier with a beautiful fabric carrying case.
Trouble viewing this video? Watch it on YouTube

With an MSRP of $169.95, you can locate a dealer here:
floydrose.com
---
DJ Brian Buonassissi:
How's your balancing act?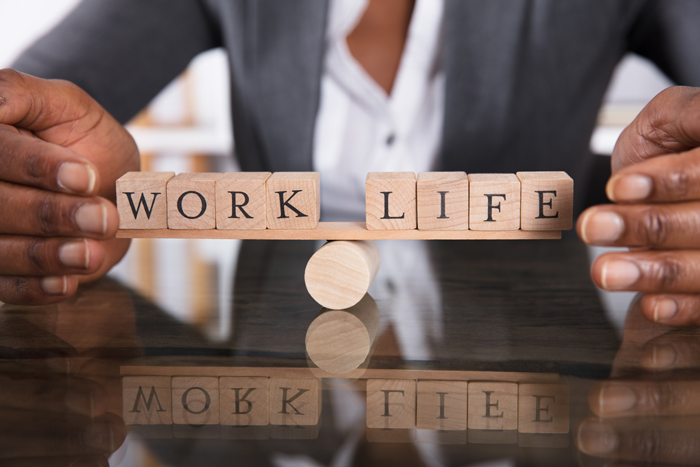 I've been in the entrepreneurial DJ game over 20 years and I don't believe a 9 to 5 workday is possible in most cases. Clearly, if you are a multi-op and have office staff that can cover the weekday office hours and you have multiple DJs working for you on the weekends, in those instances, you can. However, let's be real -- that's not the majority of DJs out there. I have a multi-op business model and I still put in 60+ hours a week. So the two questions you should be asking are "why do I believe that" and "is it sustainable."
Let's start with the why...
I absolutely LOVE what I do – the art of digging for new music, staying up on marketing, the selling process, the event, the post-event, etc. Those are the highlights of the job. But what about the rest, the accounting, the hiring, the contracts, the invoicing, etc.? Being a one-man operation as far as administration goes, I can't get it all done in a 40-hour week on top of DJing and I'm OK with that. So staying at the office until 3-4AM was the norm.
Is this sustainable?
Absolutely not. You will burn out. Trust me, even the most "go getter" type of mindset will eventually tire. So what are some ways to maintain? I think there are a couple things you can do. The first is to use technology to your advantage. Again, I don't have an office staff. I automate as much as I possibly can – whether that's using a CRM that can send out auto e-mails, log payments, etc. or pre-scheduling social media posts, etc. or downloading some apps to help me manage my to do list, calendar, etc. All those things are (mostly) free and can build in more margin to your day.
Another thing you can do is look to bring on some staff or subcontract things you don't like doing or aren't in your wheelhouse. For me, it was the bookkeeping. It is something I loathe and frees me up to do more of what I can do well which is sell. Another area where I've brought in help is with our gear warehouse. I can do it but my time is much better served elsewhere and it's worth paying someone weekly to maintain and pull gear. This isn't a full-time position but rather a seasonal job when we need it and we utilize one of our DJs who wants to make a little extra cash.
Lastly, as much as I love going pedal to the metal, I have to pace myself. I don't believe in balance all the time. Let's face it – when my spring and fall busy seasons hit, I have to be all in. But when slow seasons arrive, I take full advantage of it and I slow my pace down. It's an ebb and flow. I've written about the value of vacations previously. I do believe that is another way to re-charge for those busy seasons ahead. As long as you set aside some time to re-charge, you will never run the risk of burnout.
I always tell aspiring DJs that a 9 to 5 workday probably isn't going to happen until you reach a certain size or have enough experience under your belt to be able to cut down the time you spend on certain tasks. However, with the right systems in place and/or plan for growth, it's possible to fast track and get pretty darn close.
How is your work/life balance? Are you able to make a 9 to 5 day happen? If so, what are your tricks? Send me a note. I'd love to hear what works for you.
About:
Based out of NYC, DJ Brian Buonassissi is a successful internationally traveling DJ/MC specializing in luxury destination private events. He runs a multi-city mobile DJ/event business with offices in Southern California, Destin, FL and New York City. You can connect with him at brian@djbrianbofficial.com
---
Music Video of the Month:
VASSY x Lodato - "Doomsday"
Trouble viewing this video? Watch it on YouTube

Available on
Hits HD August 27, 2018
Don't have POOL? Email us for a free, no-strings attached trial.
---
POOL Pro Tip: Need help?
There's an app for that!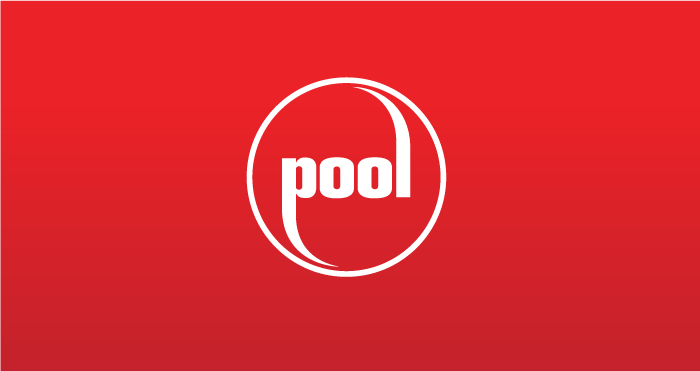 Need help with your POOL app NOW? Help is fast and one-on-one, thanks to the Support tab on your POOL app.
Simply click on the LiveChat button you'll find there and a member of our POOL support team will provide any assistance you might need, live, on the spot. You'll find those friendly folks standing by from 9:30 am until 6:30 PM EST Monday - Friday.
Pro-Tip:
We know problems don't always occur on our schedule, which is why we offer DIY solutions nighttime and weekends via the Promo Only USA button (located directly above the Live Chat button). You'll find the answers to the most commonly asked questions there.
Have a question about POOL?
Contact us at
poolsupport@promoonly.com
or by calling
407-331-3600
---
AUG 2018
Find out what's trending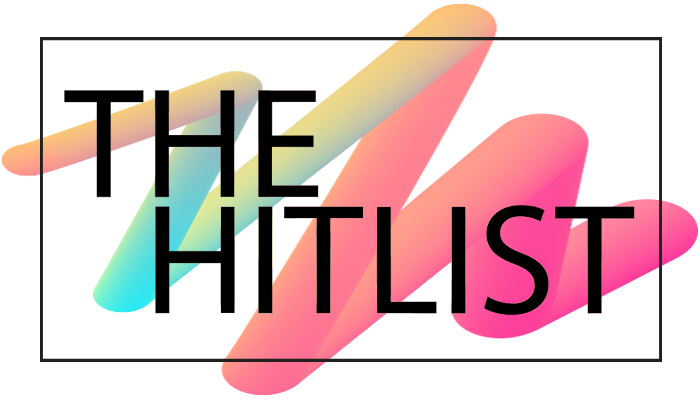 Find all the hottest Top 40, Hip-Hop, Country, Rock, Dance and Latin Hits, and where they appear on your Promo Only Series.
**EDITORS NOTE**
The current Hitlist may still be in the process of being compiled so please check back if the one shown is not the most current.
---

Promo Only: Special
New All-Time Party Classics V1 and Best of Country V3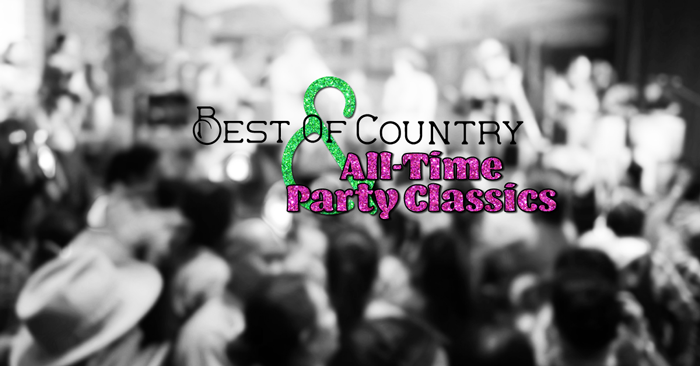 These Classic Video Volumes are on sale!!!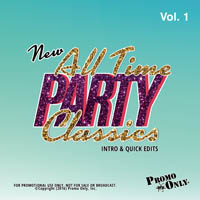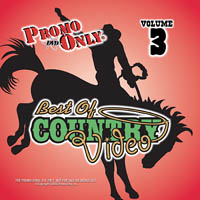 View the music video tracklistings here.
Music Videos are playable as audio-only via software that supports MPEG4
Never tried POOL?
Why not gives us a try? Email us for a no strings attached, free trial.
Offer Ends
Sunday, August 29th, 2018
11:59 PST
---
TED: 3 unexpected ways to increase your luck
Little risks - and your ability to see and seize opportunities.
Trouble viewing this video? Watch it on TED.

via TED
Luck is rarely a lightning strike, isolated and dramatic - it's much more like the wind, blowing constantly. Catching more of it is easy but not obvious. In this insightful talk, Stanford engineering school professor Tina Seelig shares three unexpected ways to increase your luck and your ability to see and seize opportunities.
---

Got a suggestion for future issues or care to comment on our content?
Contact us at promo@promoonly.com