IN THIS EDITION
---
Trending: Hey Club DJ.
Do you have a Plan B?
Let's be honest: If you're a club DJ your odds of becoming the next Calvin Harris are running roughly along the same parallel as our chance of dating a supermodel (spoiler alert: life isn't fair). Conversely the odds of you burning out or (ugh) aging out of club life are pretty much a question of when not if.
What's your Plan B? Do you have a Plan B? (hint: you need a Plan B).
Cashing in on your experience as club DJ could be as easy
as taking your show on the road…
The good news for those finding themselves at a career crossroads is that Plan B often requires nothing more than a willingness to adapt your finely honed club skills to the special events market -- a market that offers significantly more growth opportunities when compared to the relatively small number of residencies available.
That said, don't fool yourself into thinking that DJing a wedding is as easy as rolling up to the club 15 minutes early, plugging in and spinning Top 40 and EDM all night. Wedding gigs require a lot more planning, versatility, and mindfulness. But if you can rock a club, you can definitely rock a wedding.
Just keep these key areas in mind as you make that lateral move to mobile…
Contracts & Deposits
A handshake and a smile might work for your $150 a night bar slot, but that won't cut it when it comes to booking a $1,000+ wedding gig. You'll want to be sure you have a contract in hand before you save the date. Most wedding pros also recommend a non-refundable deposit (e.g. $250.00) that can be applied to another event should the bride or groom come down with a case of cold feet.
Planning
Along with playing the right songs, planning is probably the single most important component of any successful wedding. Pre-planning with couples can either be done online, in person, or a combination of the two. Online services like DJ Intelligence and DJ Event Planner make it easy to offer a suite of online forms, timelines, and music requests to your clients. This isn't a gig you can wing.
Prepping
If you use Serato or a similar DJ program, take time to build a DJ crate specific to the event. Name it "Jack and Jill's Special Day," etc., so you can quickly reference it (a lifesaver if you find yourself drawing a blank when making announcements and introductions). Next, fill the crate with the couple's requested songs, starting with "spotlight" dance songs (bride/groom dance, father/daughter, etc.). Finally, it never hurts to make a backup of the crate on a USB drive, or copying the files to a cell phone or iPod.
Putting it all together
This is where those club chops really come in handy: For a variety of reasons, many wedding guests look for the first opening to escape a reception and never look back. Just as you would at your bar gig, it's your job to recognize and minimize those opportunities. If you see some guests rushing through dinner and gazing longingly at the exit, step up and adjust the event timeline accordingly. Casually mention your suggested changes to the bride and go with the flow. She'll thank you later. And you'll thank yourself when the referrals begin pouring in.
Plan B: Expand your opportunities to keep doing the job you love.
---
Spotlight: Joey Blanco
Meet the unstoppable DJ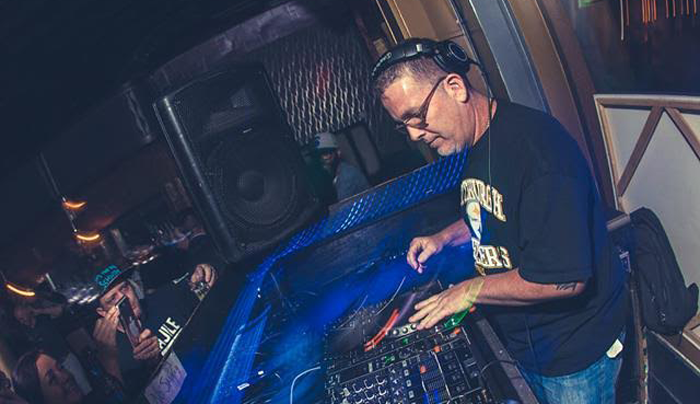 Photo courtesy of: Tyler Childs Photography
Meet Joey Delzingaro. A DJ whose story mirrors many a successful DJ's, maybe even yours…
A child of the 80s, he begins DJing at 13 years old, drawn to the breakbeats and floor wars of the b-boy scene. He meets and is mentored by freestyle impresario Ziggy Gonzalez (producer of Coro's #1 "Where Are You Tonight"), travels from NYC to Miami promoting for labels such as Micmac Records and Cutting Records, and eventually returns to Orlando where he establishes himself as a well-respected club DJ and concert promoter.
But there's a little more to Joey's story: Joey is almost totally deaf.
"I was introduced to the music scene in the early 90s," says Joey. "But I always had trouble being in a crowd. I wasn't very social because of my hearing. I couldn't ask everyone to repeat themselves a hundred times just so I could understand them. So I basically withdrew and suffered in silence as I watched my friends succeed in the DJ industry."
That all changed in 2016 when a friend asked Joey if he'd consider DJing for a party. "I was a little hesitant at first but I went ahead and played at the party and that reignited a flame that was once bright."
They said I couldn't DJ because I couldn't hear.
But I wouldn't listen.
Inspired anew, Joey bought two brand new turntables and a mixer and spent the next year and half experimenting with a variety of digital setups before discovering Traktor.
"That was it for me. I learned to read waveforms while stomping my foot as a human metronome and to use amplified headphones to feel bass pressure. That allowed me to utilize what little hearing I have left to be able to mix."
Joey has since become a mainstay of the downtown Orlando club scene, regularly appearing as DJ Joey Blanco at Peek Downtown while organizing his own shows once every other month.
"After a year doing shows at Peek I met promoter Ronnie Beatty (RB3) and things started taking off. We began booking people like Rogue Planet, The Beat Mavericks, Gary Sisco and Sean Skeels," says Joey. "I then met Joel Gray (Dj Tonik) and just a few weeks ago we had our biggest show yet with DJ Rob-E and DJ X."
Thanks to his social media presence Joey continues to make new friends who provide well-deserved support. "After all the hard work and initiative I am now scheduled to play at The Gemini Party, which is a huge event here in Orlando, playing with legends in the industry and couldn't be happier."
Follow Joey on
Facebook
---

Digital DJ Tips: 4 DJ apps
You've probably never heard of – until now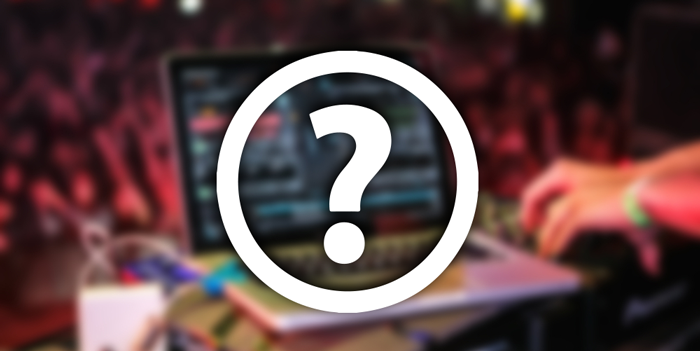 If you spin with DJ software, there's a big chance that you're using one of the big four mainstream DJ apps: Serato DJ, Virtual DJ, Traktor or Rekordbox DJ. Maybe you also spin with a smartphone or tablet using djay Pro, Mixvibes Cross DJ or DJ Player Pro.
But maybe you'd be surprised to know that there's an entire world out there of other DJ apps that have unique, powerful features and quirks of their own. So whether you're feeling adventurous and want to tread off the beaten path or you're stuck in a creative rut and you'd like to experiment with some alternative DJ apps, check out the apps in this roundup – the good news is all of them are free to try…
Four Alternative DJ Apps
1. edjing Mix (iOS / Android)
edjing Mix is a DJ app for iOS and Android that's compatible with Mixware's Mixfader portable Bluetooth crossfader. That means you can scratch with the edjing Mix app running on your smart device and cut with the Mixfader crossfader wherever you are. edjing Mix has an interface that looks similar to djay Pro, and it's got onboard touch effects, performance pads, a sampler, and manual beatmixing too. An added plus is it lets you spin with music found on SoundCloud and Deezer.
Pros:
Simple and fun to use especially when combined with the Mixfader crossfader, music streaming integration means you can access millions of songs long as you're online
Cons:
No PC / Mac version
Price: Free (with in-app purchases)
2. MegaSeg (Mac)
MegaSeg is what you get at the intersection of Djing and broadcasting. It primarily services radio DJs and the hospitality/restaurant space. The interface is a bit dated, but it's got some serious playlisting and programming power under the hood: it lets you schedule songs, do automated segues, and play voiceovers kind of like what you'd do if you were working at a radio station. Of course, it's also got more traditional digital DJ features such as video playback, a sampler, onboard effects and manual beatmixing…
[continue reading]
About Digital DJ Tips: Featuring news, reviews, show reports, and tutorials, Digital DJ Tips is one of the most-read DJ tech websites in the world, with over 60,000 students on its paid and free DJ courses.
---

The Gear Corner: Rane Seventy-Two
The Rane Seventy-Two Batter Mixer does not dissapoint
Gear Review by Glen Ervin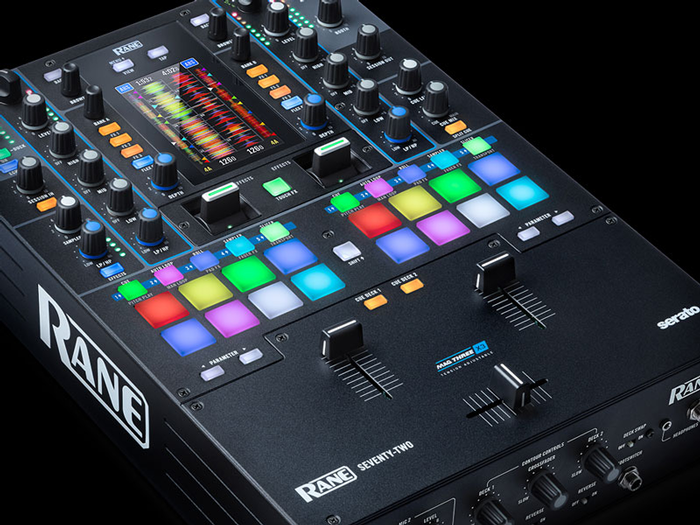 It's not often we have a piece of gear cross our desk that's equal part eye candy and rugged performance, so right out of the box we expected great things from the new Rane Seventy-Two battle mixer. We weren't disappointed.
Powered by the all-new Serato DJ Pro software, the Seventy-Two combines intuitive touchscreen navigation with dual Flex FX engines to allow for effortless stacking of an extensive effects bank. There is quite simply nothing here to keep what's in your head from coming out of your speakers. Of course, being a battle mixer, the Seventy-Two arrives ready to rumble via dual-USB connections that allow two DJs to go toe-to-toe simultaneously and handover effortlessly.
Knockout features include...
Solid steel construction-built like a tank for non-stop, heavy-duty use
(3) New MAG THREE contactless tension-adjustable faders for crossfader and channel faders with reverse, contour controls, and cut-in adjustment
4.3" touchscreen for moving-wave display, X/Y FX control, song selection and user customizations
Dual die-cast aluminum FX paddles with 180-degree rotation
11 Flex FX effects – also XY controllable (Echo, Hold Echo, Duck Echo, Reverb, Filter, Phaser, Auto Gate, Flanger, Delay, Ping Pong Delay, Beat-Breaker)
Four Pad FX (Echo, Brake, Reverse, Gate)
Full control over Single and Gang Serato FX
Mic Echo
Foot Switch control option
14 Pad Modes (Cue, Pitch Play, Auto Loop, Manual Loop, Roll, Pad FX, Sampler, Fader FX, Flip (requires purchase of Serato Flip expansion), Slicer, Transport, Slicer Loop, Flip, 3 Custom Pad Sets)
Dual USB connections for DJ handoffs and simultaneous performance
Full on-board Serato DJ Pro transport/pad control should traditional turntables fail
Unlocks Serato DVS, with Serato's Official Control Vinyl included (also ships with Serato Pitch 'n Time DJ expansion)
Is the Seventy-Two the best battle mixer Pioneer never made? Decide for yourself. You'll find it available now pretty much everywhere on the interwebz for $1899.00.
For pre-order and pricing info visit:
dj.rane.com
---
Mike Walter:
Being upfront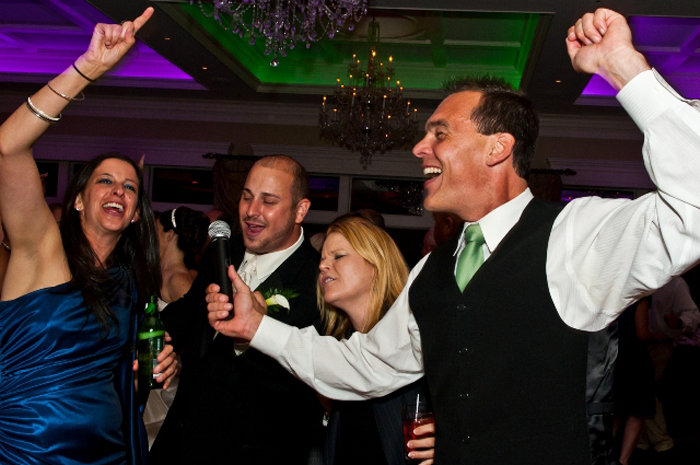 My very first MCing job was back in Queens, New York in the mid-eighties at a bowling alley.  I was an avid bowler at the time (used to carry a 170 average for what it's worth) and I frequented this one place near my house and got to know the owner. He came to me one day and said he was starting something called "Friday Night Madness" which I've seen in many other bowling alleys since, often under the name "Rock and Bowl" or something like that.  Friday Night Madness went from 10pm to 2am and featured a DJ, disco lights (which, looking back, were pretty lame) and one red pin in each set of pins.  
The point of the red pin was that whenever it came up as the head pin, the bowler could win a prize if he or she threw a strike. I thought the idea sounded great and I figured he was just telling me because he was excited about the concept and wanted to share it with his regulars.  But then he made me an offer.  He'd hired a DJ to play music but that guy didn't want to speak.  And they needed someone who could get on the microphone and make some announcements, mainly, spotlighting whenever a red pin landed as the head pin.  I jumped at the chance, especially when he offered me $25 for the night (and unlimited beer). As a nineteen year old, that was a pretty good offer!
The first few weeks I stood behind the counter (the one where you get your rental shoes and pay for your games) and made all my announcements from the microphone on the gooseneck stand.  I felt detached from everything and ineffectual.  After a few weeks, attendance was booming and the owner told me he was getting me a cordless microphone.  Once I had that I was free to roam.  If a red head pin came up on lane #38, I sprinted down to announce it and watch the bowler throw their ball. And if they hit a strike I was the able to congratulate them as I gave them a prize.  
If a guy wanted to dedicate a song to his girl I walked over to their lane and made the announcement in front of them and then urged them to kiss. And late in the night if some of the ladies wanted to dance, I was right out there with them, bumping and grinding (I was nineteen!) and inviting others up.  I felt much more effective as an MC because I wasn't tethered behind the counter.
When I started at Star DJs they had a similar approach to DJing.  They expected the MC to do bridal party introductions from the dance floor and to lead the crowd in dances as well.  This was the late eighties and every MC was equipped with a sequined jacket that we broke out at climatic moments of the night like "Shout" or "Mony Mony."  And while times have changed, no doubt (I don't even know where my sequined jacket is these days and I no longer jump up on my bass bin and lead the "Y.M.C.A") the basic philosophy still holds true. We, as MCs, are more effective when we get out in front of our DJ system and utilize the wireless microphone technology God has given us to make our announcements and (from time to time) lead some dancing or prompt the crowd.  
If you doubt that, I'd encourage you to think about any concert you've ever been to.  Has the lead singer ever hopped off the stage and gone up and down the aisles?  I've witnessed artists like Michael Buble and Mick Jagger and Michael Franti do this and it always brings the energy up.  Now, you could argue that we aren't rock stars and that getting out on the dance floor can steal the show from the bride and groom, but I'd come back with the fact that, as DJs, we are the rock star at the event and that clients hire us to make the best possible party -- so if penetrating the dance floor does that, then I'm just doing my job.
I know this topic can be divisive so if you vehemently disagree with me and think a DJ's place should always be behind the system then I have to respect that and say, fortunately, there's more than one way to be successful in this great industry. But if you normally hang back behind the gear and are willing to give it a try, I'd encourage you to get out front a bit. I believe you'll be happy with the results and may start doing it more and more. And if you love it that much, let me know. I'll try to find my old sequined jacket and lend it to you.
About:
Mike Walter is the proud owner of Elite Entertainment, a Multi-System DJ Company in New Jersey that was recently selected by TheKnot.com and WeddingWire.com as a top Entertainment company in the country.
---
Music Video of the Month:
Max Frost - "High All Day"
Trouble viewing this video? Watch it on YouTube

Available for download on
Alternative Video May 2018
Don't have POOL? Email us for a free, no-strings attached trial.
---
POOL Pro Tip: LiveChat
Help is a click away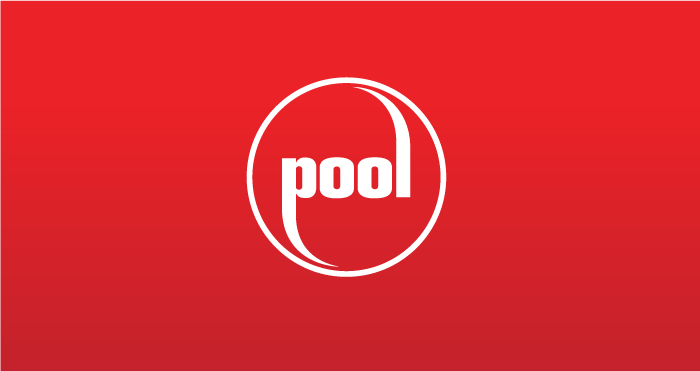 Need help fast? POOL LiveChat allows you to connect to our support staff in seconds. No spelling your name over the phone, no waiting for an email reply, just enter your name and email address when prompted and let us know how we can help.
To access LiveChat simply go to your POOL app's SUPPORT tab, click the POOL LiveChat button and kick back as our capable crew walks you through any problem you may be experiencing.
LiveChat hours:
USA Customers: Mon-Fri 9:30am - 6:30pm EST
UK/Europe Customers: Mon-Fri 2:30pm - 11:30pm GMT
Have a question about POOL?
Contact us at
poolsupport@promoonly.com
or by calling
407-331-3600
---
APR 2018
Find out what's trending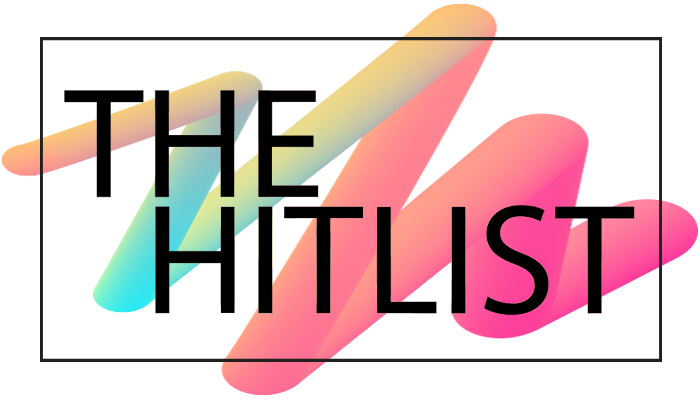 Find all the hottest Top 40, Hip-Hop, Country, Rock, Dance and Latin Hits, and where they appear on your Promo Only Series.
**EDITORS NOTE**
The current Hitlist may still be in the process of being compiled so please check back if the one shown is not the most current.
---

Promo Only: Special
Spring Blowout Sale - Specialty DVD & DFF data discs
---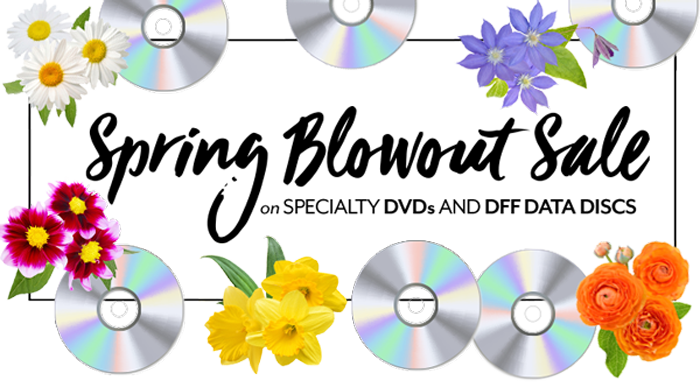 View Specialty Video Tracklistings here.
DFF data discs playable as audio-only via software that supports MPEG4
Specialty Video - Physical Discs*
(DVD/DFF data disc)
$40.00 each now $15.00 each

✱ Must call

(407) 331-3600

to order!


*While supplies last! Additional shipping fee required for orders of 6 discs or more.
---

Offer Ends
Monday, April 30th, 2018
6:00pm EST

---
---
TED: Why it's worth listening to people you disagree with
Zachary R. Wood | TED2018
Trouble viewing this video? Watch it on YouTube.

(via TED)
We get stronger, not weaker, by engaging with ideas and people we disagree with, says Zachary R. Wood. In an important talk about finding common ground, Wood makes the case that we can build empathy and gain understanding by engaging tactfully and thoughtfully with controversial ideas and unfamiliar perspectives. "Tuning out opposing viewpoints doesn't make them go away," Wood says. "To achieve progress in the face of adversity, we need a genuine commitment to gaining a deeper understanding of humanity."
---

Got a suggestion for future issues or care to comment on our content?
Contact us at promo@promoonly.com