IN THIS EDITION
---
Trending: Can You Dig It?
Introducing our new feel-good POOL playlist – presented by DJ Dolo & DJ BMF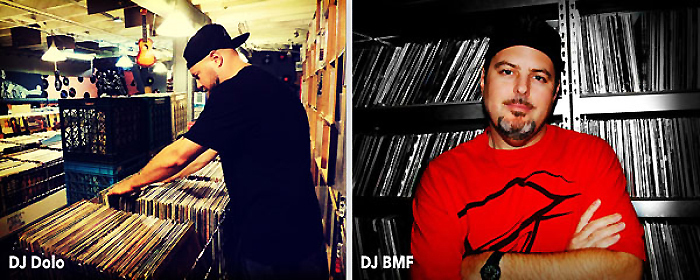 Just as there are perks to every POOL subscription, there are perks o' plenty in having Central Florida and its rich legacy of breaks & beats as your backyard. We've tapped our rhythmic tradition and the DJs who continue to burn the old school torch brightest to bring you the newest addition to our popular POOL Charts & Playlists tab…
Introducing
Can You Dig It?
, a collection of classic hip-hop and funk brought to you by Orlando turntable titans DJ Dolo and DJ BMF.
Let's meet our newest master-craters…
DJ Dolo
Drawing from a cavernous collection of classic hip-hop, B-boy breaks, funk, soul, R&B, jazz and soul, self-proclaimed crate-tyrant Dolo's 20-plus year career has run the gamut from battle turntablist to mixing for Florida's legendary 95Live radio to opening act for Raekwon, Method Man, Redman, and Common (among others) to department chair at Orlando's Full Sail University, where as David Mock he conducts classes in Recording Arts, Digital Art & Design, Digital Literacy and Creative Presentation.
"Our goal is to expose DJs to more than what everyone else is playing.
POOL runs pretty deep; you don't always have to swim in the shallow end."

- DJ Dolo
DJ BMF
Long a staple of the Florida music scene, BMF continues to impact the Sunshine State with both his vinyl-centric performances and eagerness to foster other like-minded acts. As co-founder of Phat-N-Jazzy, one of Orlando's longest running club nights, BMF has played host to an international roster of critically acclaimed artists that continue to inspire the hip-hop, funk, soul, Afrobeat, and reggae that fuels his performances and is slated to fill our new Can You Dig It? playlists.
Tag-team style, Dolo and BMF will be putting the f-u-n in funk quarterly via MPEG4 video files, playable as audio-only, housed in one convenient one-click playlist.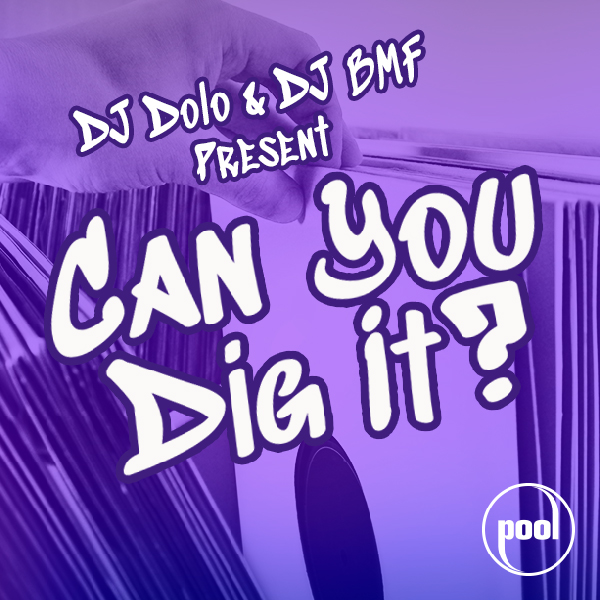 Now appearing in your POOL player's Charts & Playlists tab!
Follow DJ Dolo: dj-dolo.com Follow DJ BMF:
---
Spotlight: The Marquee DJ Conference
It's all about building your business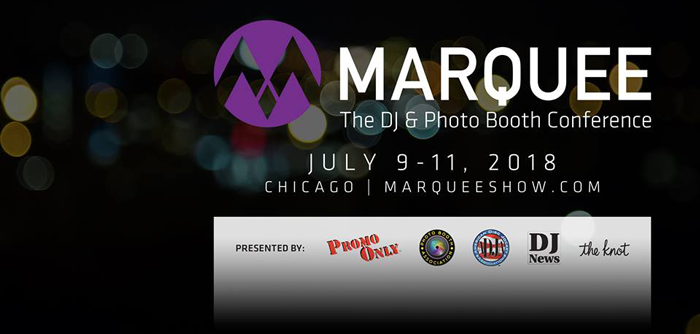 Exhibit halls, seminars, vendor booths… DJ conventions haven't changed much over the years. That's about to change, according to Marquee DJ Conference event producer Keith KoKoruz. We recently had the chance to spend a little time with Keith and to hear about a different kind of show. It was time well spent, as you're about to see…
PO:
Keith, it's fair to say that you have a reputation as something of a show-oholic. How has that translated to the design of your show?
KK:
I've hit all the shows going back to 1992, and I've found I've learned more at breakfast, lunch and dinner at most shows than I did from the presenters. This is no reflection on their promoters; they're doing what they believe is best for our industry. But I believe now more than ever we're at a place where DJ company owners are looking for advanced levels of education that are only possible in a different setting.
PO:
And Chicago is the perfect place?
KK:
There are so many unique resources here. My goal is to have 80% of the presenters at Marquee come to us from outside the DJ industry. I'm currently in talks with Facebook's Chicago office to have them speak about business development for small business owners using Facebook and Instagram. I'm a cab ride away from Career Builder where I'm arranging to have them address the best way to tap into today's changing workforce. Chicago's Yelp office is where I'll be sourcing a speaker to address how to best manage your business' online reputation. I'll also be bringing in the same Second City comedy troupe coaches who taught John Belushi, Tina Fey, and Jimmy Fallon the improve and mic skills that translate to a stronger MC presence.
PO:
Lots of resources around every corner.
KK:
The reality is that these are the resources today's DJ company owners need and the Marquee Show is where those resources all come together.
PO:
And it all begins when?
KK:
The show runs July 9 –11, 2018 and features three full days of seminars, keynote addresses, networking, as well as two evening parties.
The Marquee Show is an advanced business conference for mobile DJ and photo booth company owners focused 100% around the business of the industry. For more info visit marqueeshow.com
---
Digital DJ Tips
Do We Really Need To Say "Female DJs"?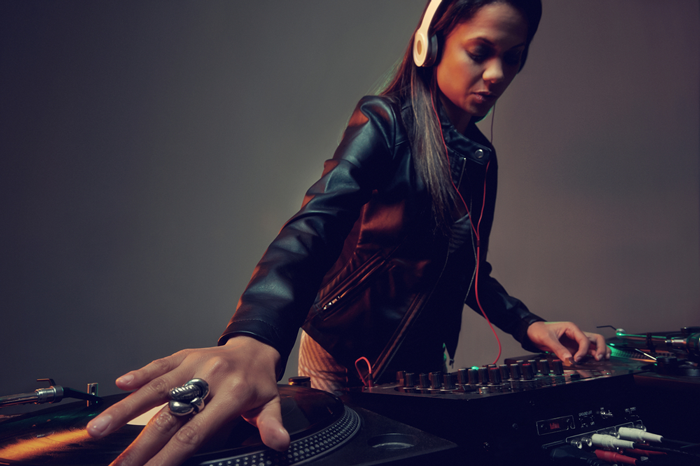 Editorial credit: Shutterstock.com
A couple of weeks ago, DJ/producer Butch lambasted on his Facebook page a blog entitled: "10 Female DJs who are Rocking the Techno Scene". His point was that there are many talented female DJs out there and that musical ability has nothing to do with gender. He demanded that people put an end to publishing these kinds of lists.
Perhaps predictably, his post garnered the attention of many, and polarized opinion. However, perhaps things aren't quite as black and white as they seem.
Are we missing the point?
In an ideal world, what Butch says is correct. To quote him again: "What's the next thing? A list of hot black DJs, ugly DJs, Asian DJs, all white, hot and not so hot or best-dressed list? What have these categories got to do with musical ability? Does it really matter which shoes I wear?" It's difficult to argue with his logic.
On the other hand, if we solely promote "good DJs" and do away with the "female" tag, how can we be so sure that the best artists will organically rise to the top? While it's easy to say that you don't care about the male-female DJ ratio and are only concerned about the quality of the artists, to assume that the best will rise to the top is, frankly, naive. There are more men in the business than women, which puts the latter at a disadvantage from jump. Simple probability stacks the odds against women, and that's before you chuck potential discrimination into the mix.
The fact that – as The Black Madonna points out – a majority of line-ups are 90% male DJs is clearly a problem.
So, what can we do to address the imbalance?
The problem doesn't exist solely because clickbait-y DJ lists using the word "female" as bait are being published online. The fact of the matter is that there's a dearth of female DJ role models out there. Maybe this is more the issue.
Recently Phil Morse, our founder, interviewed New York-based DJ Misbehaviour, and put the following questions to her: "Why aren't there more females in this game? What can be done to encourage them? Why is it a such a male-dominated game?"
She made some interesting points
[continue reading]
About Digital DJ Tips: Featuring news, reviews, show reports, and tutorials, Digital DJ Tips is one of the most-read DJ tech websites in the world, with over 60,000 students on its paid and free DJ courses.
---
The Gear Corner: Pioneer DDJ XP1
This rekordbox controller is a game-changer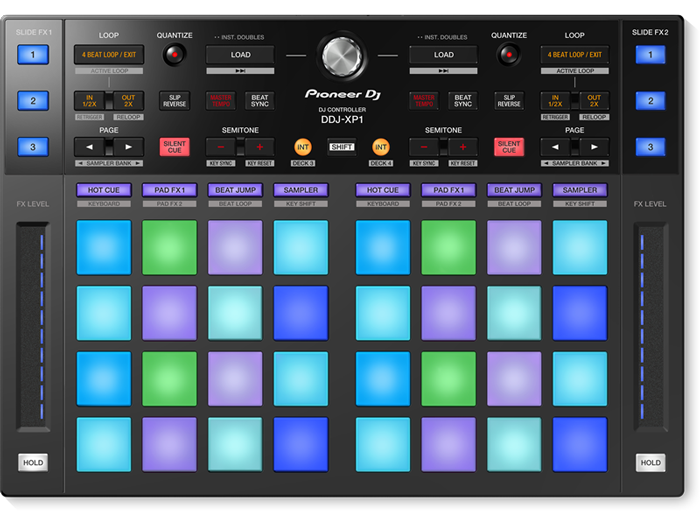 With 32 (count 'em) multi-colored Performance Pads at the ready, the DDJ-XP1 recordbox controller is clearly designed to revolutionize cue-point performance via a stunning backlit assortment of Hot Cues, Pad FX, Beat Jump, Sampler, Beat Loop and new Key Shift and Keyboard features.
Pioneer is billing the beast as "creativity unleashed." And they're not wrong, as key- shifting virtuoso Sixty-Nine Beats amply demos in this video…
Trouble viewing this video? Watch it on YouTube

Feature Set:
Key Shift
Mix any combination of tracks in perfect harmony by shifting keys up or down. Key Sync automatically changes the key of your next track to match the master deck. You can reset keys at any time by pressing Key Reset.
Keyboard:
Select a Hot Cue or create a new one, then use the 15 other pads on that deck to trigger it in different semitones. You can use this feature to improvise with sounds and create musical phrases as if you were playing on the keyboard of a synthesizer or other instrument.
Pad Editor:
Customize the arrangement of the 32 Performance Pads by assigning not only your favorite pad modes, but also features, to each pad. For example, you could assign the top eight DDJ-XP1 pads to each deck in rekordbox dj for Hot Cues, using the rest for the Sampler
Silent Cue:
When using rekordbox dvs with turntables, switch on Silent Cue and the music will restart instantly and at the correct BPM when you press play on a stopped deck. This avoids the sound of the music speeding up as the turntable starts to revolve. You can choose a Hot Cue then hit play on the deck and it will sound the same as hitting a Cue on a multi-player.
Ready to rock with just a USB cable (no power supply required), the XP1 also comes bundled with licenses for rekordbox DJ and the DVS plus pack.
The DDJ XP1 is now widely available at $249.00
For more of what's in store, visit:
pioneerdj.com
---
Creating Connections with Mitch Taylor: One word...
That changes everything about how you do business
I recently wrapped up an event and found myself again amazed by the power of one word. My clients were Dick and Elga, a couple who had tied the knot in a beautiful ceremony fifty years ago to the day.  Their golden anniversary celebration was well attended, filled with laughter, dancing, a few tears. As the night ended, the one word Dick boiled it down to when thanking me was simply this: trust.  Dick looked me in the eyes and said, "I trusted you to deliver tonight and you came through. You kept your promise to make tonight unforgettable."
Isn't it amazing how one word can have such a profound effect on how we do business, what we achieve in life and where we go?  Trust is also the ultimate reason a client hires you...or not.  
How do you build trust?
Trust begins with word of mouth about your company. Trust continues when a potential client visits your website and sees the reputation you've built reinforced by the online testimonials that appear on your site.  You must then back up the initial trust placed in you by updating your clients throughout every step of planning, by following through on every promise made, and by maintaining your brand's integrity from beginning to end.
You also need to trust in yourself and in your advisors or coaches.
What, you don't have a coach?  Get one.  Someone you trust who is where you want to be, who can help you through the rough patches. Sometimes it's not enough to trust in yourself, your talent and abilities to deliver; too often we all hear that little voice inside our head that says "no you can't". Find someone who believes in you, even when you might not.
For me that person was Kyle Cease, a New York Times, USA Today, and Wall Street Journal bestselling author, whose Evolving Out Loud events and unique blend of comedy and personal evolution encouraged me to take full responsibility for the success of my client's events. The minute I committed to this my clients were happier, referred my services more often, and even paid more for my services.
All because of one word.
Trust can be the catalyst to providing a better life for you and your family.  
Do you trust me enough to take action on the words you have just read?
Because I trust that if you do, you will succeed beyond your wildest dreams.
About:
Mitch Taylor owns and operates Taylored Weddings and can be reached at mitch@mitchtaylor.net. For more info about his Creating Connections books and workshops visit creatingconnections.biz
---
Music Video of the Month:
Portugal. The Man - "Feel It Still"
Trouble viewing this video? Watch it on YouTube

For more on
Portugal. The Man
follow them on:
Available for download on
Hot Video
(October 2017)
Don't have POOL? Email us for a free, no-strings attached trial.
---
POOL Pro Tip: Getting Artist Info
The more you know, the better the show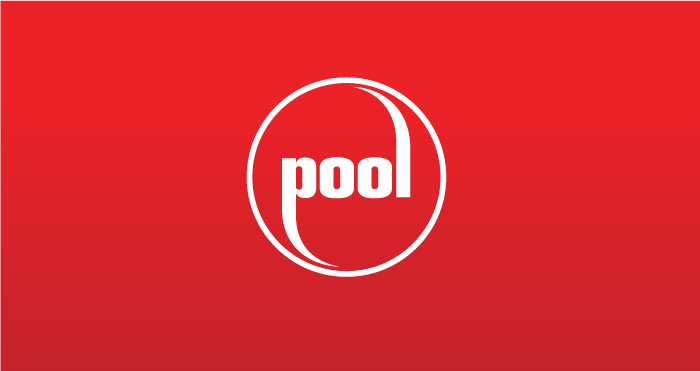 Wouldn't it be great to have one place you can go to find out more about a new artist or catch up with a favorite act or two? 
You've had it all along: One click on the
More Information
button in your POOL app and you'll be greeted by our Release Information pop-up window where you'll be whisked straight to the artist's website or Facebook page without ever leaving your player. 
Just another way POOL puts what you need, when you need it, at your fingertips. 
Have a question about POOL?
Contact us at
poolsupport@promoonly.com
or by calling
407-331-3600
---
SEP 2017
Find out what's trending
Find all the hottest Top 40, Hip-Hop, Country, Rock, Dance and Latin Hits, and where they appear on your Promo Only Series.
**EDITORS NOTE**
The current Hitlist may still be in the process of being compiled so please check back if the one shown is not the most current.
---
Promo Only: 4-Pack Special
New Video Volumes of Party Classics and 2015 Hits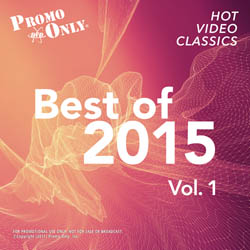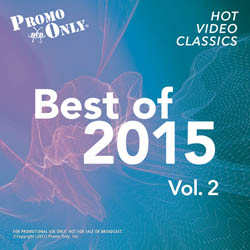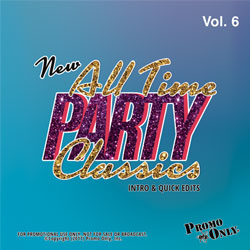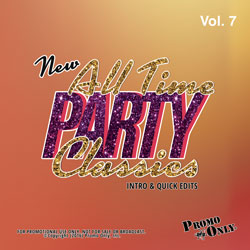 Best Of 2015 Vol. 1 & 2 and...
New All Time Party Classics Vol. 6 & 7
View the tracklistings here.
Playable as audio-only via software that supports MPEG4
Digital Download (POOL)
$25.00 each
$80.00 for all four (4) ($5 discount on each)
add to cart


DVD (Physical Disc)*
$40.00 each disc
$120.00 for all four (4) ($10 discount on each)

*Phone orders only, call 407-331-3600
Never tried POOL? Email us for a free, no-strings attached trial.
---

Offer Ends
October 3rd, 2017

---
Hot Video Classics
All hits. All the time.



---