IN THIS EDITION
---
Trending: Licensed Music Pools
What you don't know (and should)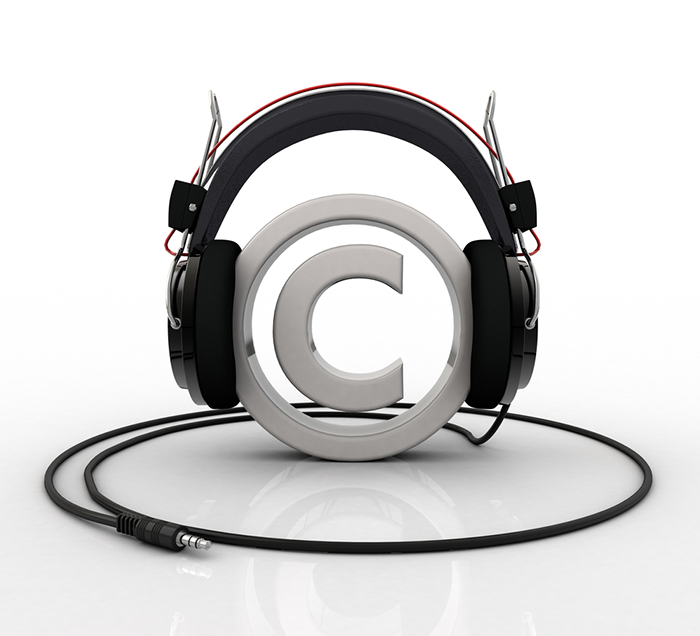 If you've ever wondered how licensed music services work, how we get the rights to release the tracks we service or why you're not receiving mash-ups or unlimited downloads from your pool, you're a three-minute read away from the answers.
What is licensing (and why it matters)
As a pro DJ you want to be sure you're providing music that is licensed for public play by the labels that own the rights to the music you're spinning. Pretty important stuff, as playing licensed music keeps the scary attorneys away and goes a long way towards building respect for what we all do for a living.
How it works
"For every track that goes onto disc or into POOL, we have to reach out to every individual record label to acquire permission for each different format we service," says Promo Only executive producer Chuck Barrett. "In other words, if an Ariana Grande track comes out, and it's a rhythmic song, we talk to them about putting it on Rhythm Radio, and then, when it's ready to move to mainstream, we have to go back and obtain permission to distribute it on Mainstream Radio. We have to do that across all our formats."
We accomplish this with the help of a dozen veteran industry programmers with an ear for what has the broadest national appeal, all of whom routinely roll up their sleeves to weed out the worst of the worst and leave you with the best of the best new releases.
What the labels won't license
In a perfect world, a world where artists and labels are fairly compensated for every remix, mash-up and mixtape the interwebz has to offer, you'd see every music pool offering every mix imaginable, along with oodles of oldies, too.
That world doesn't exist. For one simple reason: An endless flow of remixes that dilute the sale of licensed releases is bad news for labels already stinging from decades of music piracy; such overkill will not be licensed. Likewise, the distribution of legacy tracks, the proven rainmakers of any label's catalog, by pools that already provide a tidy savings in exchange for your promotion is expressly forbidden by the labels.
Spinning without a license will just get you so far
Just as you wouldn't be inclined to give away what people will pay for, the labels look to licensed services to serve their best interests. In return, a licensed pool provides you with affordable, street-legal content designed for professional DJs and engineered for convenience.
Now you know.
---
Spotlight: Tennessee DJs Network
Promo Only's Nick James Hahn is moving to Nashville!

We're pleased (okay: and a little sad) to announce that our director of marketing and chief resident music nerd Nick James Hahn is pulling up stakes in Orlando and is Music City bound, y'all. That's a good thing, for all our subscribers, and especially for those DJs who call Central Tennessee home...
Widely respected for his highly successful run as marketing manager at Pioneer DJ, resident DJ for Tampa Bay's Filthy Richard Party and moderator of the Orlando DJ Facebook board, Nick James is bringing his passion for music and networking, along with free t-shirts and a new Facebook page, your way, Nashville.
Introducing the
Tennessee DJs Network
, Facebook's newest DJ board, a place where you're invited to swap, sell and connect with other local DJs, both online and off. Much like the band-of-brothers Nick fostered here in Orlando, members of the Tennessee DJ Network can also look forward to live get-togethers, much like our legendary home- grown Meat & Greets, that include all the basic ingredients of any successful networking opportunity: food, fellowship and the chance to check out the newest tools of the trade.
The 'learning-is-fun' starts in the Tennessee DJs Network Facebook Group.
Spread the word and watch your new DJ community grow!
On a personal note:
We want to wish Nick and his beautiful and talented wife, singer/songwriter Britt Daley, the smoothest of transitions and the brightest of futures in the city where music is everywhere and everyone talks like Nick James.
---

Digital DJ Tips: Now hear this...
6 Affordable Ear Protection Solutions For DJs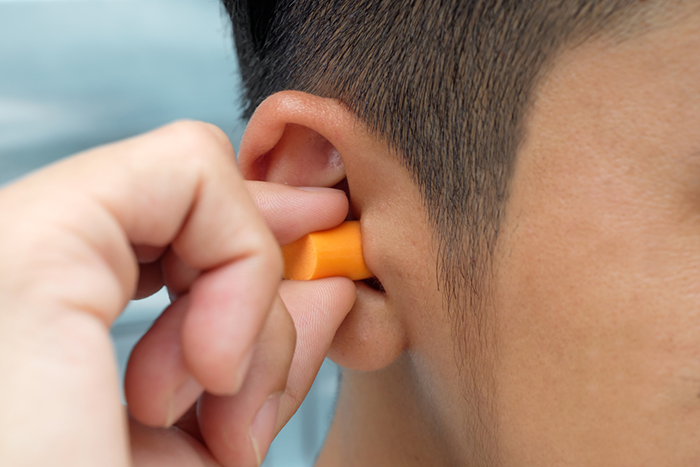 Editorial credit: Shutterstock.com
Everyone who has ever been to a concert, rave or any other loud music event will have experienced his or her ears "ringing." This is an indication that you have damaged your ears. For many, this ringing wanes after a few hours and it's not a big problem because they rarely submit their ears to such punishment. DJs, club staff and clubbers spend a lot of time in high-volume environments and without proper precautions the risk of permanent hearing damage is very real.
Thankfully, this can be avoided fairly cheaply and without diminishing your musical experience. As far as budget options go, earplugs that "attenuate" the overall volume are your best bet. These earplugs are specially designed to reduce the sound pressure reaching your eardrums while letting the musical frequencies through. In effect, you are turning the volume down without muffling the overall sound (which is what dirt cheap foam earplugs do).
So, let's take a look at some of the affordable options for looking after your ears…
EarPeace HD
Rated level of noise reduction: 11 or 14dB (depending on which attenuators you use)
Pros: Once they're in your ears, they are pretty much invisible. They come with a spare plug in case you lose one and a metal keyring carry case is a huge plus. You can also customize the level of sound reduction.
Cons: If you want "high" sound reduction, you have to use the red attenuators (the fitted flesh-colored ones are for "medium" sound reduction) and the earplugs become more noticeable.
Price: $21.00
Read our full review:
EarPeace HD Ear Plugs Review
Flare Isolate
Rated level of noise reduction: 35dB
Pros: High level of protection. For those that like a customized look, there are several colored finishes to choose from. They also come with a carry pouch and three pairs of three different sized (and replaceable) "Earfoams", allowing for a snug fit.
Cons: These plugs are already the most expensive in the list and if you do need to replace the buds, a set of three retails for US$9 a pop.
Price: $34.00
DownBeats
Rated level of noise reduction: 18dB
Pros: These are the cheapest plugs on the list and for the price have a good noise reduction rating. Their "low profile" and neutral colour makes them suitable for discreet use
[continue reading]
About Digital DJ Tips: Featuring news, reviews, show reports, and tutorials, Digital DJ Tips is one of the most-read DJ tech websites in the world, with over 60,000 students on its paid and free DJ courses.
---

The Gear Corner: Pioneer WeDJ
The mix-on-the-move app is now Mac AND Android-ready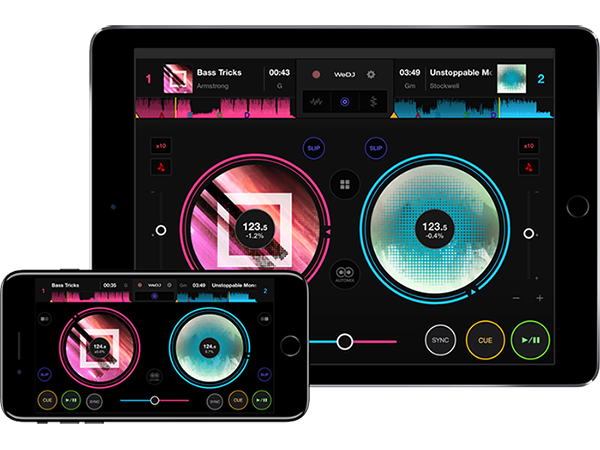 Billed off the bat as a entry app for budding Mac-based DJs, the newly Android-compatible WeDJ app continues to be a good fit for those in a tight fit, such as often confronts DJs who spin in the often cramped corners of many wedding events.
Simple to use – boot it up and you'll see two instantly familiar platters and a full range of controls (including the option to sync or not to sync) – WeDJ provides a streamlined and highly portable DJ experience that operates via phone or tablet or seamlessly integrates with the Pioneer DJ DDJ-WeGO4 and DDJ-WeGO3 controllers, for those who prefer a more hands-on approach.
Trouble viewing this video? Watch it on YouTube

DON'T make the mistake of writing WeDJ off as just another tablet app: Throw this bad boy in your gig bag and you're a brushstroke away from two-channel mixing replete with three-band EQ, individual faders, a surprisingly effective crossfader, auto and manual loop controls, sampler and six Pad FX on a port-o-platform that goes where you go.
Available for phone and tablet (you will need to buy the appropriate software for each device; the phone app will not perform on a tablet) WeDJ is priced, respectively at $0.99 and $4.99 (not a typo).
For a full range of specs visit:
pioneerdj.com
---
Creating Connections with Mitch Taylor:
Social, Mobile and You (first in a series...)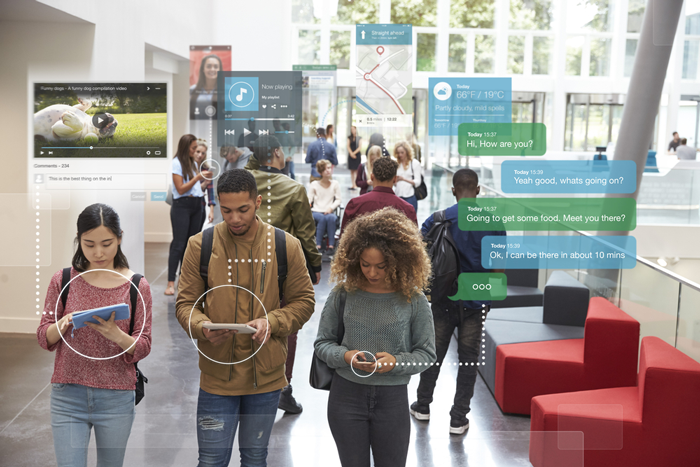 I got to have dinner with my best friend from high school recently and he is now one of the top CIO's in the United States, in high demand and extremely knowledgeable.  His niche is integrating social, mobile and retail together and is in the process of harnessing all three together to help his clients win big in business. It got me to thinking about how I use social and mobile avenues to impact my sales and company growth.
What are you doing to harness social and mobile together for your business? Now I'm not going to tell you to completely abandon your print advertising and bridal show campaigns... but it's time to examine your marketing and sales strategies and see how to best capitalize on the ever changing marketplace.
I heard recently that most people have their smartphone or iPad within three feet of them at all times. This information confirms the fact that we as mobile entertainment companies need to be invested in social media and our websites MUST be mobile friendly.
It pays to think like a consumer: What would a client need if they were looking up your information on their smart phone or tablet? First you must ensure your site is mobile friendly. If it's not, talk to your web developer about how to make it so. If your site is WordPress-based this will be much easier.  
3 items that MUST be easily visible on your mobile site
1. Your phone number. They might be trying to find your number to make the call to schedule the appointment. Place this info in the header and make it easy for them to find it. BOLD it as well to make it stand out further
2. Your email address and/or physical address. A person pulling you up online may be searching for directions of how to get to your place of business for your meeting or they want to know if you serve the area they want to have their event. Placing your email address here aids in the convenience to your customer.
3. Reviews. Think about the last time you were in a strange city looking for a place to eat. What did you do? If you're like most smartphone toting people you asked Siri or pulled up your Around Me app to see what was near you for restaurants. Then you might have checked your Yelp or Trip Advisor app to find reviews of these places.
Your clients are the same way. They are in an unknown place (looking for entertainment) and would like comfort in knowing they made the right choice or at least to help them narrow down their choices.  By placing reviews on your site or video testimonials from past happy clients you're giving your prospect valuable information when they feel they need it the most.
Next month we'll explore the social side of your business and get you up to speed.
About:
Mitch Taylor owns and operates Taylored Weddings and can be reached at mitch@mitchtaylor.net. For more info about his Creating Connections books and workshops visit creatingconnections.biz
---
Music Video of the Month:
10,000 Maniacs - "Because The Night"
Trouble viewing this video? Watch it on YouTube

Available on
BEST OF 1994 VOL. 1
Don't have POOL? Email us for a free, no-strings attached trial.
---
POOL Pro Tip: The TrackTrends Tab
The freshest chart showing the hottest hits is hiding in plain sight...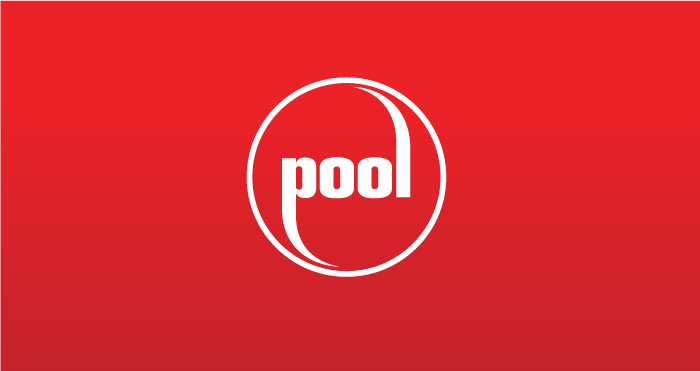 Easy to overlook, hard to pass up once you realize what's under the hood, our TrackTrends tab is your invitation to benefit from the combined feedback of thousands of DJs who, just as you're welcome to do, have opted to share their playlists via POOL.
Simply click on
TrackTrends
, check the Automatically Report on Startup box, select your DJ software from the provided scroll-down menu and the playlist you import combines with the aggregate feedback of an army of POOL DJs to create the exclusive
TrackTrends charts
used by labels to map out their release and remix strategies.
Next, visit 
http://www.pooltracktrends.com/charts.php
and you'll find the freshest charts showcasing the hottest songs being played by real DJs coast-to-coast updated weekly.
You don't have to submit content to view the chart – just to change it…
TrackTrends.
There is simply no chart like it.
Have a question about POOL?
Contact us at
poolsupport@promoonly.com
or by calling
407-331-3600
---
OCT 2017
Find out what's trending
Find all the hottest Top 40, Hip-Hop, Country, Rock, Dance and Latin Hits, and where they appear on your Promo Only Series.
**EDITORS NOTE**
The current Hitlist may still be in the process of being compiled so please check back if the one shown is not the most current.
---

Promo Only: Special
All-Time Greatest Party Classics w/Intros V6 and Best of 70s V2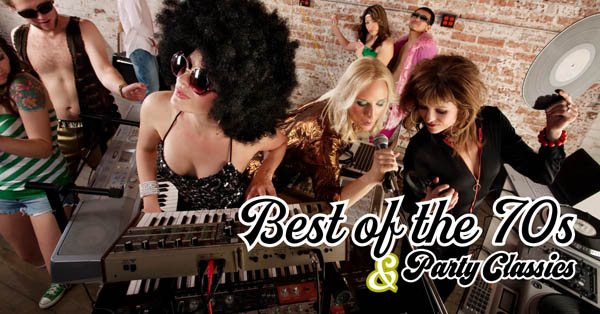 These Classic Video Volumes are on sale starting today!!!



View the tracklistings here.
Playable as audio-only via software that supports MPEG4
Digital Download (POOL)

$25.00

$15.00 each

add to cart


Physical Disc*

$40.00

$25.00 each disc

*Phone orders only, call 407-331-3600
Never tried POOL? Email us for a free, no-strings attached trial.
---

Offer Ends
October 31st, 2017

---
Hot Video Classics
All hits. All the time.



---
TED: A Pro Wrestler's Guide To Confidence
Mike Kinney
Trouble viewing this video? Watch it on TED.

(via TED)
You are more than you think you are, says former pro wrestler Mike Kinney -- you just have to find what makes you unique and use it to your advantage. For years Kinney "turned up" the parts of himself that made him special as he invented and perfected his wrestling persona, Cowboy Gator Magraw. In a talk equal parts funny and smart, he brings his wisdom from the ring to everyday life, sharing how we can all live more confidently and reach our full potential.
---

Got a suggestion for future issues or care to comment on our content?
Contact us at promo@promoonly.com