IN THIS EDITION
---
Trending: Midwest DJs Live Recap
Mobile DJs Live 10? Never fear. Your recap is here.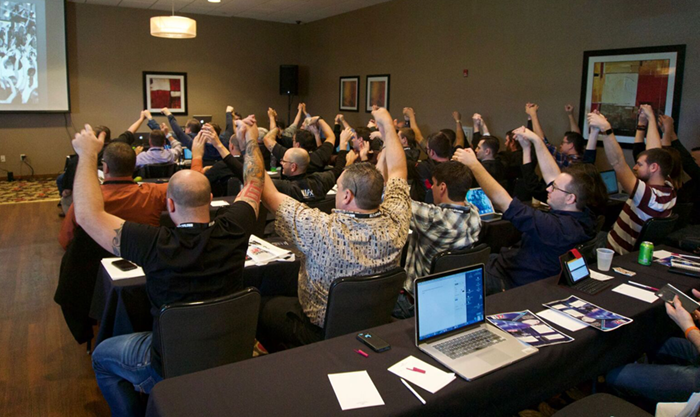 If DJ conventions had their own cable show (dibs on "DJs, Dinner and Downloads") we'd like to think we'd be the perfect candidate for the role of traveling host. We hit a lot of shows each year. All of them tasty. But every now and then we stumble on one that offers a special ingredient or two that leaves you hungry for more. Case in point: Our recent drive-by of the Midwest DJs Live 10.
"I have to believe our success is based on two things," says event co-chair Mitch Taylor. "One is our personal touch. We maintain great relationships with our sponsors to ensure they want to come back for future shows. We take care of our speakers by going the extra mile so they, in turn, will go the extra mile for you -- the person paying your hard-earned money to learn.
"Secondly, we're laser focused on providing educational content that spans every facet of running a successful business, from marketing to sales to performance to operations and more, in the most intimate setting possible."
It's this perfect balance of info and informality that makes MidWest DJs Live a true standout destination. Instantly recognizable names such as author and trainer Mike Walter, business coach Jason Jones, Dr. Drax from the ADJA, Certified Personality Trainer Vickie Musni, Randy Bartlett from the 1% Solution, and Mitch himself, via his Creating Connections workshops, each sharing a wealth of invaluable experience. Leisurely hands-on demos and interactive gear giveaways courtesy of sponsors Electro-Voice, Chauvet DJ, ADJA, Eternal Lighting, NLFX Professional, and Promo Only. Put them all together and you've got the perfect mix for a must-attend meet.
"It's may not be grandiose like Vegas," says Mitch, "but what Midwest DJs Live does offer is a smaller, intimate atmosphere that lets you to get to know the presenters, ask questions, spend a little time playing with the latest gear, and enjoy the opportunities inherent in breaking bread with fellow DJs."
If you've ever wanted to be a part of something bigger, if you're tired of being complacent in your business, if you're looking for a road map to grow and don't mind kicking off your shoes to get there, Midwest DJs Live is the place to be.
For more about Midwest DJs Live visit:
midwestdjslive.com
---
Artist Spotlight: BRITT DALEY
Daydreams & Movie Scenes: Britt drops her debut album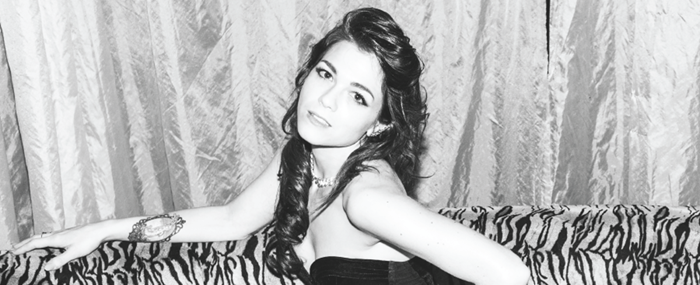 It's not everyday that we dedicate the pages of this newsletter to promoting the many talented in-house artists that grace our staff. Then again, it's not everyday that an album already being hailed as a "downtempo pop lover's dream," comes to us, and you, courtesy of an artist the likes of Britt Daley.
Perhaps best known for her recent collaboration with Grammy nominated DJ/Producer Morgan Page.
"Running Wild"
, which she co-wrote, with Morgan and The Oddictions, saw her soaring vocals at #1 on Mediabase's Dance Radio chart and #3 on Billboard Dance/Radio Airplay. Britt has spent the last five years pursuing her passion for performing alongside a host of top indie artists, all the while carefully crafting a sound all her own.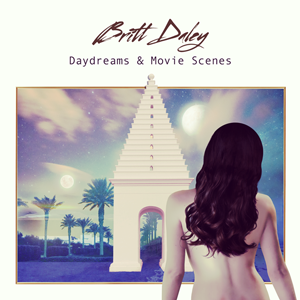 Co-written and conceptualized with Portland-based producer, Kinsey Dulcet,
Daydreams & Movie Scenes
has already seen Britt's unique blend of chill-wave, electronica, R&B and pop take listeners by storm, as evidenced by the album's Spotify viral hit, "Make It Right."
"
Daydreams & Movie Scenes
was created over the span of three years and it's truly a reflection of my life during that period," says Britt.
"It explores themes like young love, relationship ups and downs, the illusions we sometimes create of ourselves, and self-doubt during the creative process."
Given the buzz already building around her new music video release, "Hold On," a joint venture with world-renowned DJ/Producer Jayceeoh, and the much anticipated release of "Feel The Same," her latest collaboration with The Oddictions, it's looking like Britt Daley is a name you'll be hearing a lot more of in 2017.
Perfectly suited for cocktail, dinner and wedding play,
Daydreams & Movie Scenes
is now available in its entirely for download via POOL.
For more about BRITT DALEY visit:
brittdaley.com
Follow her on:
---

Digital DJ Tips
RIP MP3. Here's what you need to know…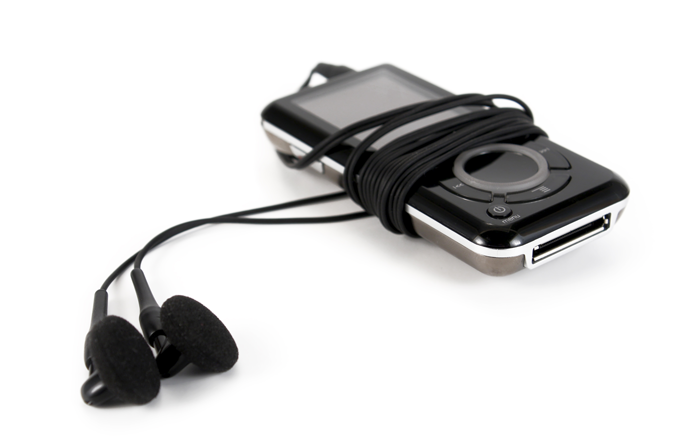 The "death" of the MP3 file format was announced last week by none other than its creators. They said that MP3 has been surpassed by better, more efficient formats, such as Apple's AAC format, which is jockeying to become the de facto format for compressed music files (AAC is the default format whenever you rip a CD into iTunes, for example).
But if the MP3 is indeed on the way out, what does that mean for DJs? Are MP3 users suddenly going to be left with a pile of unplayable files? Should you change all your music into another format like AAC? What exactly do DJs with MP3 music need to do?
That's what we're going to answer today…
But first: Why were MP3s invented anyway?
Music files can be "lossy" like MP3s or AACs, or "lossless" like WAVs and FLACs. MP3 is a "compressed" file format for music.
Why compress music at all? Well, in the old days before high-speed broadband, people connected to the internet using telephone lines ("dial-up") and the fastest connection speed available was at 56kbps. Today's standard broadband speed is 4mbps: that's more than 70 times as fast!.
People wanted to transfer music files, but the file size needed to be much smaller than formats like WAV. After all, who wants to spend an entire afternoon downloading a single song? Compression was needed - thus, the MP3 was invented. It was wisely used and quickly became popular. So popular, in fact, that it turned the music industry on its head.
So what's next?
It's now being predicted that AACs will replace MP3s. Both MP3 and AAC basically do the same job: they compress (or shrink) music into a much smaller file size compared to the original at the expense of some musical information. This information tends to be frequencies that you can't really hear as readily, but their absence is what leads to a slight loss in sound quality.
While MP3 is still the most popular of the two, the AAC format is superior, so much so that a smaller 256kbps AAC file sounds just as good as a 320kbps MP3 file, which is the highest resolution possible in an MP3.
As for you your current music management software…
[continue reading]
About Digital DJ Tips: Featuring news, reviews, show reports, and tutorials, Digital DJ Tips is one of the most-read DJ tech websites in the world, with over 60,000 students on its paid and free DJ courses.
---

The Gear Corner: Magma Controll-Stand
The Road-Test Review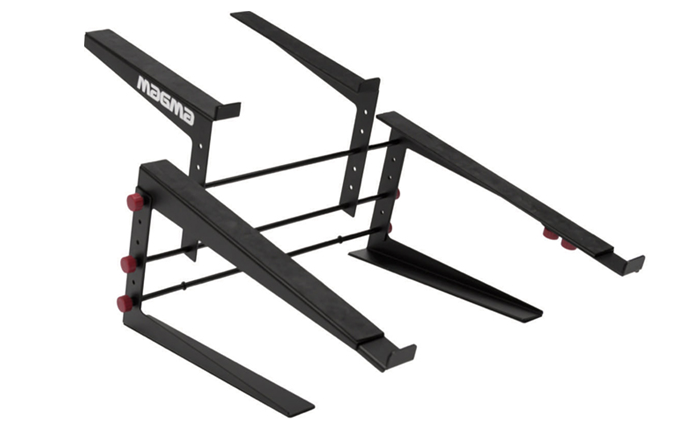 Photo courtesy of Magma
Tough, versatile, and capable of handling the heaviest of payloads without flinching, the Magma Control Stand is quickly proving itself to be F-150 of space-saving solutions. Designed from the ground up to hold even the most substantial DJ controllers and laptops (a two-platform platform, if you will), without wobble and without disturbing your workflow, it's also proven to be the go-to stand for many of our DJ staff (not always the easiest bunch to please).
For all the real-world reasons why, we had only to spend a few minutes with ace Promo Only audio engineer Jeremy Carpenter (aka DJ PopRoXxX)…
"First off, unlike a lot of stands, the Magma offers a lot of options," says Jeremy. "Most stands have a bottom, they have a top, but not a lot of flexibility. You kind of get what you get. One thing I really like about the Magma is that you can easily extend the top. It's literally unscrew, lift it up, screw it back, done. Of course your want to make sure to screw it tight, but from there it's seriously sturdy and always positioned exactly where you want it.
"My favorite feature, though, is that you can individually position the two legs on the bottom. With most stands, when there's metal legs involved, your cases are going to be lifted up if you want your stand to be underneath them. With the Magma you can maneuver each leg independently to get super-close to your set-up without raising your cases."
Trouble viewing this video? Watch it on YouTube

Features Include...
Holds a Pioneer DDJ, Numark NS-6, Native Instruments S4 or S2, Denon MC-6000, American Audio, VMS-4 or VCI-300, plus other controllers, as well as a laptop or Apple iPad
Perfect for club or studio installation; can easily be included to the regular DJ-setup
Adjustable height and width of both stand platforms.
Slip-resistant rubber surface and base legs
Dimensions: H/D/W: 30-36 x 24 x 28-39 cm
Perfect for studio, club installations, and easily integrated into your existing DJ setup, the Magma Control Stand is widely available online at $69.99.
For about the Magma Control Stand visit:
magma-bags.de
---
Creating Connections with Mitch Taylor: Customer Service
Two Stories & Three Ways to Stand Out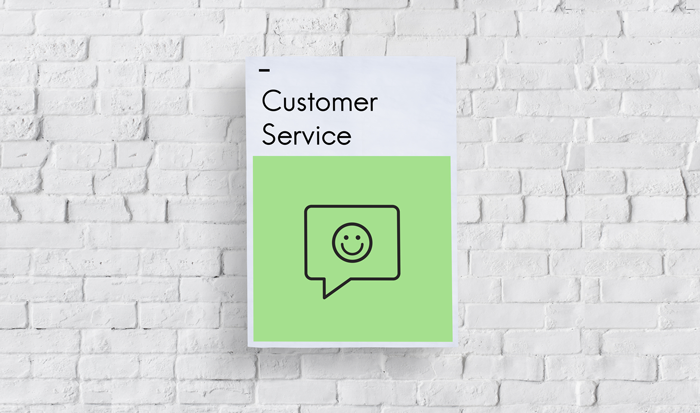 If any of this sounds familiar, you're not alone…
Scenario #1:
I was recently the benefactor of a case that involved a settlement. On a Friday the lawyer's paralegal told me that the funds would be dispersed on the following Monday or Wednesday. "Cool," I thought and let it go. Friday rolls around. No check. I call the following Monday and was told the lawyer was busy returning phone calls. I call Tuesday and the lawyer responds that his daughter had gone into labor and he'd he been out of the office. He then proceeds to tell me that his paralegal never promised payment the previous week. And then refuses to pay for a wire transfer of the money not received as promised. What's $40.00 in wire transfer fees to make your client happy when his payout is well into five figures?
Scenario #2:
I order a set of jackets from a local business for my employees as Christmas presents. A few days later the proprietor tells me her embroiderer has gone out of business and, not wanting to jeopardize a $400 transaction, tells me it will be "no problem" completing the order. The following Wednesday my jackets were not delivered as promised. The owner then proceeds to appease me with "50% off of anything in the store." I didn't want 50% off anything in the store. I wanted my order on time as promised. It didn't happen. And another local business completed my order.
"OK Mitch," you're saying. "You're writing this because you're p.o'd about the lack of customer service you've received." Well, yes and no. I'm writing to illustrate just how commonplace lack of customer service is in today's business world. And to remind you that it doesn't take much to go above and beyond for your clients and create a stand-out reputation.
My employees know this and are told if there are any "messes" at an event that they have the power to give the client free overtime and to above all else take care of all customer concerns.
A second way you can deliver on customer service is to touch base with them every 30 to 45 days and see how you can help them further in their wedding planning. How many other wedding vendors are going to this level to help their clients? You will stand out from the crowd with your exceptional customer service skills. And ensure that your clients pass on how much they love your company to their friends.
Another way you can go above and beyond is to send customers out to dinner at their favorite restaurant if they complete your survey and write a review on Wedding Wire for you after their event is over. Brides of mine have definitely appreciated this gesture and have provided me with many referrals.
For more information about customer service and the many creative ways you can rise above the rest, buy TWO copies of "Customer Satisfactions Is Worthless, Customer Loyalty Is Priceless" by Jeffrey Gitomer. One for you to read and one for you to give away to the next business that drops the ball on your transaction.
About:
Mitch Taylor owns and operates Taylored Weddings and can be reached at mitch@mitchtaylor.net. For more info about his Creating Connections books and workshops visit creatingconnections.biz
---
Music Video of the Month:
Jayceeoh & Britt Daley: "Hold On"
Trouble viewing this video? Watch it on YouTube

The Official Music Video for "Hold On", Jayceeoh and Britt Daley's most recent collaboration, tells the story of a couple who have a dificult time connecting after the loss of their 5 year-old daughter, reminding us that life is short, and to express love now, not later...
Available for download in this month's (May 2017)
Nick's Picks!
Don't have POOL? Email us for a free, no-strings attached trial.
---
POOL Pro Tip
Instant, daily or no thanks — get your download notifications your way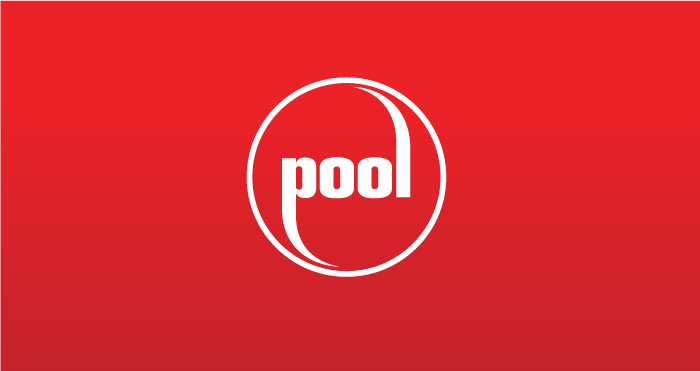 There are those who eagerly await the ping of our instant email notifications and the breaking news of new releases they provide. And then there are the rest of us… the mellow majority more inclined to scan a daily report or to just pop open their POOL app for a look and listen to the newest tracks available for download.
Whenever you want them, however you want the, you can dial in your download alerts your way the easy way via the Email Notification menu you'll find in your app's
PREFERENCES tab
.
Set if and forget it and we'll remind you the moment a new track is added to your queue.
Instant, daily or never come easy thanks to your POOL desktop app.
Have a question about POOL?
Contact us at
poolsupport@promoonly.com
or by calling
407-331-3600
---
MAY 2017
Find out what's trending
Find all the hottest Top 40, Hip-Hop, Country, Rock, Dance and Latin Hits, and where they appear on your Promo Only Series.
**EDITORS NOTE**
The current Hitlist may still be in the process of being compiled so please check back if the one shown is not the most current.
---

Promo Only: Weekly Specials!
New specials every week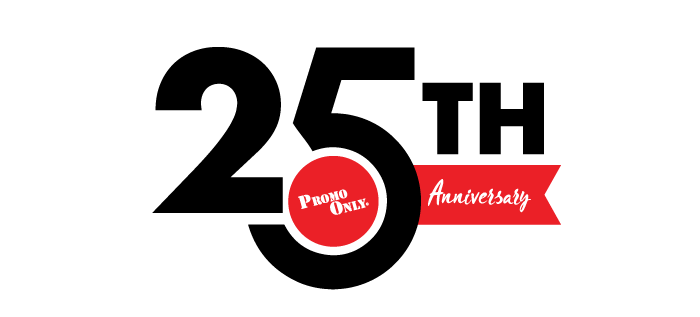 These offers will not be available elsewhere, will not be extended, and will not be repeated, so follow us on all three platforms and be sure you don't miss a thing.
Never tried POOL? Email us for a free, no-strings attached trial.
---
TED Ed Presents: A brief history of Goths
by Dan Adams
Trouble viewing this video? Watch it on YouTube.

(via TED Ed)
What do fans of atmospheric post-punk music have in common with ancient barbarians? Not much ... so why are both known as "goths"? Is it a weird coincidence – or is there a deeper connection stretching across the centuries? Dan Adams investigates...
---

Got a suggestion for future issues or care to comment on our content?
Contact us at promo@promoonly.com