IN THIS EDITION
---
Trending: DJ Mike Walter
Making Music History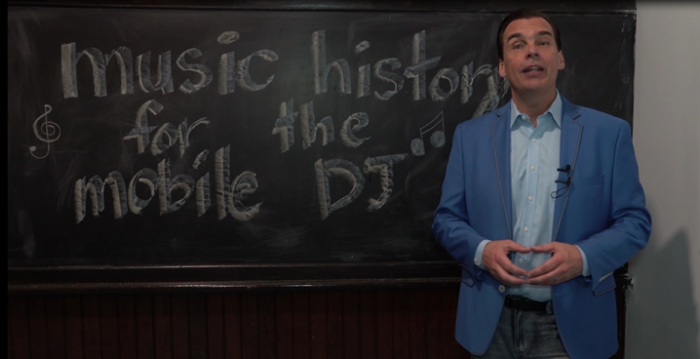 If the name sounds familiar, it should: Mike Walter is one of the industry's best-known conference speakers and personal trainers. A DJ with a degree (he is a graduate of the Connecticut School of Broadcasting), Mike also has the distinction of helming Elite Entertainment, a Jersey-based multi-op company recently selected by the TheKnot.com and WeddingWire.com as the top entertainment company in the country.
In short, he DJs and knows things: like the importance of training talent from within.
With the release of
Music History for the Mobile DJ
, Mike has distilled his 20-plus years of multi-op success into a soup-to-nuts video training package that provides what no other course can -- a decade by decade guide to the songs and genres every budding DJ should be familiar with.
By sharing the "zeitgeist" of the moment the song was created, Music History for Mobile DJs provides the backstory that enables your staff to better relate to and even anticipate guest requests.
- Mitch Taylor | Creating Connections
Trouble viewing this video? Watch it on YouTube

Featuring seven fun-filled hours of footage,
Music History for Mobile DJs
is a music nerd's dream and a must-have for any business owner looking to put his team of the fast track to success.
SPECIAL OFFER!
Perfectly packaged on a convenient 32-gig flash drive, Music History for Mobile DJs is available today for $149 + $10 shipping and handling.

Mention Promo Only when you order via Paypal and you'll also receive a FREE audio version of Mike's best-selling book, Running Your Multi-Op (a $25.00 value)!

To place your order today go to: trainingyournextgreatdj.com/musichistory


Now get out there and make a little music history of your own.
---
Spotlight: Ho99o9 (Horror)
Promo Only's "Nick James" Hahn interviews the punk/rap/hardcore group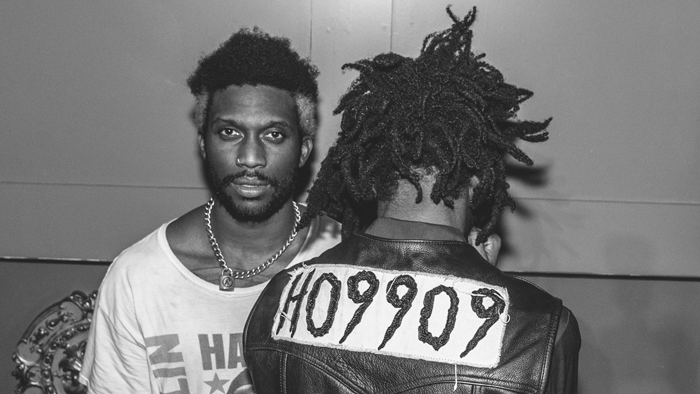 Our pursuit of the best and brightest upcoming acts recently led us to chase down rap/hardcore duo Ho99o9 (pronounced Horror), an LA-based act openly inspired by hardcore punk that has been building a rarefied buzz playing small sold-out shows on both sides of the Atlantic.
Our own "Nick James" Hahn cornered Ho9909 before their recent Orlando appearance for a quick meeting of the metal-heads.
Trouble viewing this video? Watch it on YouTube

You can find Ho9909's newest releases right now in the July edition of Alternative Video in POOL and the July Nick's Picks folder.
---

Digital DJ Tips
4 Ways To Save Your Music Should SoundCloud Close...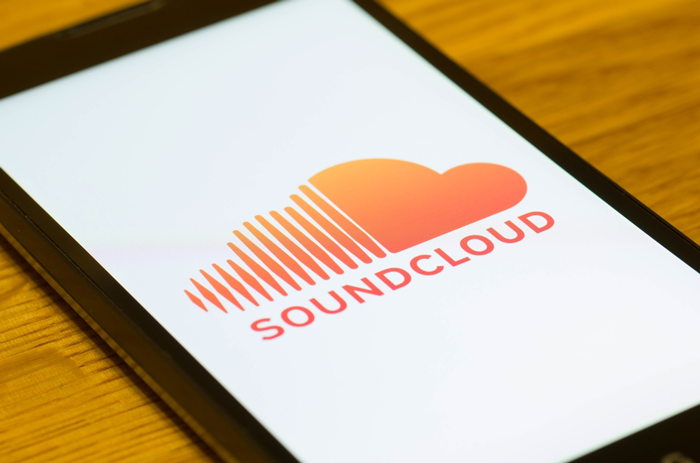 Editorial credit: Shutterstock.com
As you may have heard, SoundCloud has recently cut more than 40% of its staff and closed two of its offices in an effort to keep its doors open. Hopefully they'll pull it around, but now is a definitely good time to ensure that any music you currently have on the service doesn't get lost should SoundCloud fold.
We've listed four steps to help you do just that...
1. Keep backups of your music and mixes on your hard drive
One way to lose your music forever is to not have an offline backup of it. If you rely on music services to house your tunes, then you become reliant on their continued existence. This is a bad idea because so many things can happen: their terms and conditions can change (e.g. SoundCloud), they get sued (Mixlr), they refuse to adapt (e.g. Friendster, MySpace), and many others.
Do this: Keep copies of every single piece of music that you upload on a hard drive. I made the mistake of trusting my music to be stored indefinitely online, and so when SoundCloud terminated my account because of my mashups and bootlegs, I didn't have copies of them anywhere else. Hard lesson learned.
2. Transfer your mixes and podcasts to Mixcloud or Hearthis.At
If you're still uploading your mixtapes and podcast shows to SoundCloud (and for some reason you aren't getting flagged for it), do yourself a favor and upload them to a service that is meant to house these longer-format tracks such as Mixcloud and Hearthis.At.
If you create mixtapes or mixshows regularly, say twice a month, consider also signing up for a service like Buzzsprout, which hosts and distributes podcasts. Podcasting has been steadily gaining traction, and if you create mixshows frequently, this is one outlet worth exploring since it isn't too crowded yet.
3. Put your original music on Bandcamp, Spotify and iTunes
SoundCloud may still provide one of the most active communities for DJ/producers, but it isn't the only one out there…
[continue reading]
About Digital DJ Tips: Featuring news, reviews, show reports, and tutorials, Digital DJ Tips is one of the most-read DJ tech websites in the world, with over 60,000 students on its paid and free DJ courses.
---

The Gear Corner: Denon DJ SC5000
Prime Media Player. Built to impress.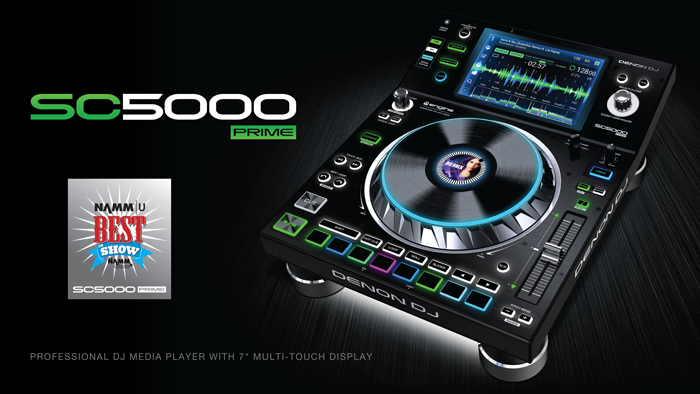 Out of the box it's abundantly clear that the Denon DJ SC5000 is taking direct aim at the performance deficits inherent in today's "standard" media players. That Denon does so by building upon the familiar look and feel of its competitors while introducing a host of ground-breaking new features – including a high-resolution touchscreen that fulfills the tactile potential we've all been waiting for – is no small feat and cannot be understated: This is singularly the most impressive piece of gear we've ever had the pleasure to review.
The BIG differences
1. The SC5000 has placed its USB and SD card slots in the front of the unit, neatly nestled where you'd find the CD slots on Pioneer CDJs, yet set back enough keep USBs and SDs out of harm's way.
2. Performance pads are situated below the platter, right where you'd expect to find them, but laid out in a single row of eight, as opposed to the standard and often troublesome two rows of four format.
3. Denon has introduced two sets of analogue/digital audio outputs in the back, rendering each SC5000 capable of simultaneously playing two tracks through two channels. Translation: Two SC5000s are perfectly capable of providing four-deck playback.
Trouble viewing this video? Watch it on YouTube

Clearly Denon is already gaining traction: Tiesto has changed his rider to include the SC5000 Prime and its companion XP1800 Prime mixer at his gigs, saying "I knew right away that the intuitive interface and creative feature set would set me apart and really advance my creativity in my live DJ sets."
Laidback Luke and Paul Oakenfold have been quick to follow suit.
The next move is yours. (And Pioneer's)
The Denon DJ SC5000 Prime is now available for $1899.00 each.
For more techs and specs visit
denondj.com
---
Creating Connections with Mitch Taylor
Are you mentally tough enough?
We've all been there: You got into this business because you liked entertaining people, seeing happy faces and the rush from playing the right song at the right time.  But… somewhere along the line DJing became a business, complete with taxes, payroll, inventory and sales.
The day-to-day sales process can suck the life out of your passion – but only if you let it. If you don't enjoy the sales process, if numbers are mind boggling and tedious for you, then find someone who has a passion for that and hire them to fill that gap in your set-skills.  Invest your effort where it will have the biggest impact on your bottom line.  Maybe you are great at website marketing and know SEO very well.  Maybe you excel at performing.  Be tough enough to play to your strength.
What separates business owners who are just scraping by from the ones who are killing it every month, netting $10k, $30k, $50k a month?   The ability to delegate specific tasks to achieve maximum results.
There are many DJs who try to wear too many hats.  Trust me, I've been there.  The key is to formulate a business plan and decide where your efforts would be best invested.  
Here are a few ways you can accomplish that:
1.  Get up earlier.  I'm at my office by 8am every day.
2.  Delegate tasks you suck at.  I've got a bookkeeper for a reason.  
3.  Your daily to-do list should be accomplished within six hours or less.
4.  Eat lunch at least one day a week with a colleague or one of your clients.
5.  Create short-, mid- and long-term achievements.  Write them down and place them where you see them every day.
6.  Pay well.  The people on your customer service front lines are the people who take care of the people who sign your paycheck.  They MUST be happy.
7.  Recharge your batteries when necessary.  As I write this I'm on a flight to San Juan for a much needed vacation.
8.   Attitude: It WILL make or break you.  Choose positivity and be amazed at the impact you can have in the world around you.
9.  Celebrate a sale!  Feel good about meeting with a new client.  Be in the moment and you'll ALWAYS be ready for the next moment.
About:
Mitch Taylor owns and operates Taylored Weddings and can be reached at mitch@mitchtaylor.net. For more info about his Creating Connections books and workshops visit creatingconnections.biz
---
Music Video of the Month:
Ho99o9 - "United States of Horror" NSFW
Trouble viewing this video? Watch it on YouTube

Directed By: Behn Fannin
Executive Producer: MIke Feinberg
Available for download in this month's (July 2017)
Alternative Video
Don't have POOL? Email us for a free, no-strings attached trial.
---
POOL Pro Tip
Batch downloading made easy!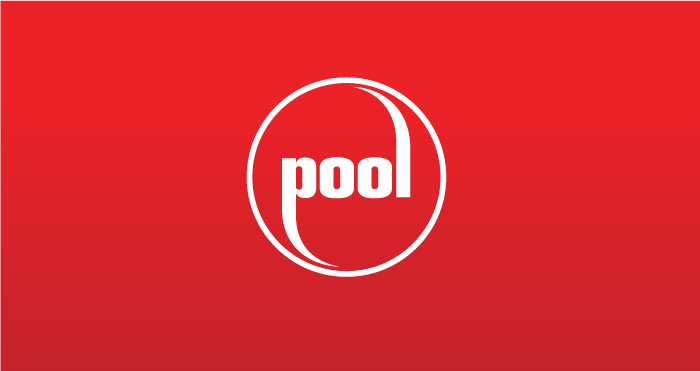 Whether you're just getting started with us, falling behind on your downloads or recovering from a hard drive cash and taking advantage of our free Clouded backup guarantee, our
POOL CONTENT FILTERS
can make batch downloading a breeze.
Let's say you need to catch up on the last few months of Express Audio -- without scrolling around for each individual folder...
1. Simply go to your
PREFERENCES
tab and locate the "Show Content By Format" column in the
CONTENT FILTER
window (the bottom half of the screen).
2. Hit "Deselect All" and then check ONLY the Express Audio box (although this will work for any selection).
3. Check
APPLY PREFERENCES
4. Return to the
RELEASES
tab, hit "
REFRESH VIEW
and voila! -- you're a few quick clicks from downloading just what you need!
Have a question about POOL?
Contact us at
poolsupport@promoonly.com
or by calling
407-331-3600
---
JUL 2017
Find out what's trending
Find all the hottest Top 40, Hip-Hop, Country, Rock, Dance and Latin Hits, and where they appear on your Promo Only Series.
**EDITORS NOTE**
The current Hitlist may still be in the process of being compiled so please check back if the one shown is not the most current.
---

Promo Only: Weekly Specials!
New specials every week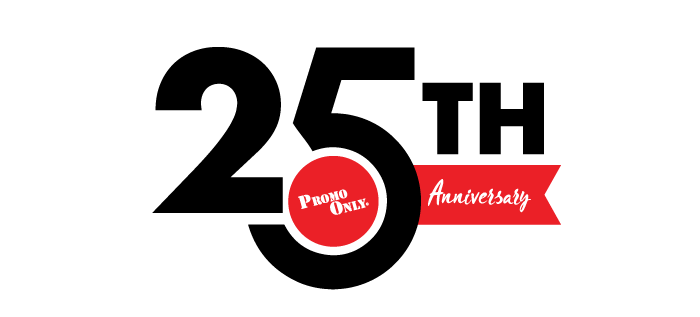 These offers will not be available elsewhere, will not be extended, and will not be repeated, so follow us on all three platforms and be sure you don't miss a thing.
Never tried POOL? Email us for a free, no-strings attached trial.
---
TED Ed Presents: The left brain vs. right brain myth
by Elizabeth Waters
Trouble viewing this video? Watch it on YouTube.

(via TED Ed)
The human brain is visibly split into a left and right side. This structure has inspired one of the most pervasive ideas about the brain: that the left side controls logic and the right side controls creativity. And yet, this is a myth, unsupported by scientific evidence. So how did this idea come about, and what does it get wrong? Elizabeth Waters looks into this long held misconception.
Lesson by Elizabeth Waters, animation by Daniel Gray.
---

Got a suggestion for future issues or care to comment on our content?
Contact us at promo@promoonly.com