IN THIS EDITION
---
Trending: Show Season
Looking for more show with less travel? Here's your destination guide.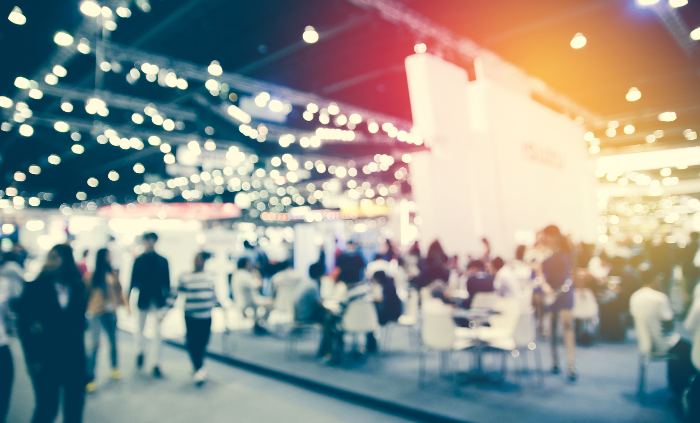 Not so long ago conventions came in two flavors – East and West – a tale of two cities that, for many, required racking up some serious miles in the pursuit of game-changing knowledge. These days, in addition to the time-honored confabs that still call Las Vegas and Atlantic City home, you'll be pleased to know that there are some exciting networking and educational opportunities going down a little closer to home, too.
We hit the highlights, near and far, this month with our Convention Guide 2017…
MBLV21 / March 13th - 16th / Las Vegas
One of the largest and longest-running mobile DJ gatherings in the industry, Mobile Beat's one-of-a-kind exhibit hall, demo rooms and nighttime parties make for a pretty compelling reason to motor west. Motivation speakers and seminars round out this year's MBLV full-ticket ride with a line-up that includes Jeffrey Gitomer, Ted DiBiase, Todd Mitchem, and host of other movers and shakers ready to unlock your company's potential.


For more info visit: mobilebeatlasvegas.com
Winter Music Conference / March 21st - 24th / Miami Beach
Officially, Winter Music Conference (WMC) is an electronic music event held in Miami Beach, Florida that boasts a Who's Who of industry pros, producers, artists, promoters, and record labels in a seminar setting. Unofficially WMC is where you'll find some of the most epic parties, DJ spinoffs and networking events in the industry, including the prestigious International Dance Music Awards (IDMA) ceremony.


For more info visit: wmcinfo.com
Midwest DJs Live 9 / May 1st - 2nd / Milwaukee WI
Those lucky enough to call the heartland home won't have to travel far to catch one of the most popular stops on our convention tour. Billed as "The Show by DJs for DJs," Midwest DJ celebrates its ninth year with a full range of premium workshops, savvy solutions and some of the best deals on gear around.


For more info visit: midwestdjslive.com
ArmDJs 10 / June 19th - 21st / Greenville TN
For years, East Coast DJs clamored for a more laid-back mobile DJ conference to call their own. And for years the Appalachian Regional Mobile Disc Jockey Symposium (ArmDJs) has been quietly providing just that. This year, ArmDJs celebrate its 10th anniversary with the golf, meet & greet jam and info-rich seminars that have become both tradition and signature of this short drive from everywhere event.


For more info visit: armdjs.com
Promo Only Summer Sessions / July 30th - August 1st / Atlantic City
While top-gun panels, networking parties and events, and an awards show that celebrates the best in the radio, programming, producer, remixer and mix-show fields have always been part and parcel of Promo Only's Summer Sessions, this year, the 10th anniversary of the music biz's most cutting-edge event, promises even more opportunities to see where the industry is headed – and to be there when it arrives.


For sponsorship opportunities visit: posummersessions.com
DJ Expo / August 14th - 17th / Atlantic City
A summertime tradition since 1990, DJ Expo gathers the country's top DJs, manufacturers and retailers for three days of exhibitions, four days of seminars, and three fun-filled nights of sponsored parties. This year the Tropicana Casino & Resort on Atlantic City's famed Boardwalk will serve as DJ Expo's host hotel and will house all evening events. Additionally, free shuttles will run between the Trop and the Convention Center—a 7-minute trip—for the duration of DJ Expo.


For more info visit:thedjexpo.com
Look for Promo Only at all of the above. And be sure to stop by our booth for a look at our show-only specials!
---
Spotlight: Doyle Wolfgang von Frankenstein
The Legendary Misfits guitarist discusses his new album
Trouble viewing this video? Watch it on YouTube

Before the bluesy doom-driven heavy metal of
Danzig
, before the eclectic programming that drives our Nick's Picks playlists, there were the
Misfits
, a band as widely regarded as the progenitor of the horror punk sound as for its Crimson Ghost logo and signature "devilocks". Enter a young music nerd/comic-book connoisseur who found in the Misfits the inspiration that drives much of his programming to this day.
This is the interview that brings former Misfits guitarist, Doyle Wolfgang von Frankenstein and our own Nick James Hahn together for the first time to discuss Misfits, music, and life.
For more about Doyle (The Band) visit:
officialdoyle.com
For more about the Misfits visit:
misfits.com
Or just ask Nick ☺ #misfitsfangirl
---

The Gear Corner: SoundSwitch
Custom lighting made simple for Serato DJ users

If you're over trusting your lighting design to a hired hand or delegating it to so-called "intelligent" programs, you might want to check out SoundSwitch, a groundbreaking new hardware/software application that not only syncs lighting to music but allows Serato DJ users to easily direct and execute their own custom lightshow by simply writing a script for the songs already in their music library.
Not a wiz at lighting design or writing scripts? No worries: SoundSwitch features a slew of tutorials on their site showing how to create and edit your own custom display – all of which comes across as refreshingly intuitive.
Trouble viewing this video? Watch it on YouTube

Best of all, SoundSwitch gives you the ability to manipulate your lighting in real time: Simply scratch with your existing controller and your moving headlights will scratch with you. Or synchronize a visual symphony to your favorite tracks and edit them on the fly, as needed, to suit any occasion.
Available everywhere for $499.00 (includes USB to DMX hardware interface and free shipping).
For more info or to place your order visit
soundswitch.com
---

Disc Jockey News's John Young:
How Bright is the VividLite ShadowBox?
Trouble viewing this video? Watch it on YouTube

John shares the wash capability with the ShadowBox from VividLite.
---
Creating Connections with Mitch Taylor:
What does your job title say about you?
So I'm sitting in the Chicago O'Hare airport traversing flights when I see one of the cleaning ladies come by.  On her shirt, in red letters, is one word -- one word that struck me as funny and odd at the same time.  I couldn't actually believe what I saw.  That one word was "scrub."
Scrub.  Now seriously, what company in their right mind would have an employee wear that on their uniform?  What person with any sense of self-worth would want to wear it?  I'm sure this was a woman who, like all of us, has her own struggles and everyday challenges.  I would even venture to say that this might be woman needs to keep working a job she might not necessarily love.  I would also be willing to bet that the owner of the company she works for doesn't go to work everyday with the word "scrub" emblazoned across his or her shirt pocket where their name should be.
What if the cleaning company who employed Ms. Scrub had come up with something a bit more imaginative and/or something that their employees would be proud to wear, instead of embarrassed?  What about "Cleaning Wizard" or "Queen of Trash?" Might that job have been a little more enjoyable for the woman? Might the message it gave others be more enjoyable, too?
As Djs, we're in the fun business.  My good friend Brian Kelm of Brian Kelm Productions in Madison, WI calls himself the Master Of I Do.  What's in your name or title? What does your title say about you?  
Your title should reflect your style and how you handle yourself.  It should be representative of your company and the level of service you try to provide.  Think clients don't care about your title, that it's meaningless?  Think again.  Everything about your company communicates a message to your prospective client.  Where do you think I came up with the idea for this article?  
Take time now to get creative.  Ask your past clients how they would describe your services and what you offer.  Better yet, go through your past year of evaluations and write down all of the descriptive words that your clients use to talk about your services and see which one comes up the most, second most and third most.  
There you have it -- there's your new, FUN, creative title.  Now be sure to LIVE that title everyday in every way.  
You've earned it.
About:
Mitch Taylor has worked in the Mobile Disc Jockey industry for over two decades, first cutting his teeth as an on-board club DJ for Carnival Cruise Lines. In addition to owning and operating Taylored Weddings in the Upper Peninsula of Michigan, he is a sought-after speaker and Gitomer Certified Advisor whose sales training, books, coaching and workshops are in high demand all over the country. For more info about his Creating Connections books and workshops visit creatingconnections.biz
---
Music Video of the Month:
BANKS "Trainwreck"
Trouble viewing this video? Watch it on YouTube

BANKS's official music video for "Trainwreck" is whole lotta sexy and a bit disturbing.
Now available in POOL on Promo Only Alternative Video's March 2017 Issue.
For more on artist
BANKS
, visit:
hernameisbanks.com
---
POOL Pro Tip
A look at what's in your POOL folders... and what's not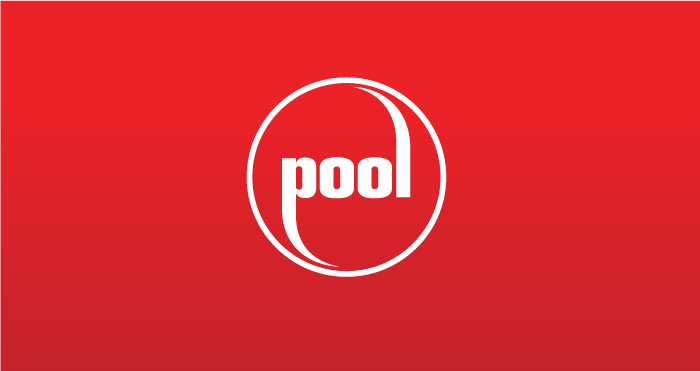 It's likely you already knew that our POOL genre and Express folders bring you the "mainstream" releases — the versions you'll likely hear on the radio.
Did you know, though, that our single releases (those releases that appear in a black font) bring you BONUS content? Songs not found in POOL folders?
How can you tell if there are bonus versions available? Look in your app's "#' column.
That's your folder count.
If you see a folder count of just 1, it's likely that song will be in a POOL folder. If, on the other hand, you see a folder count of 2 or more, that's your tip-off to remixes, instrumentals and probably some mix-show versions you might want to check out.
Those will NOT appear in your genre or Express folders.
So the next time your looing for a remix, dance mix or instrumental follow the #.
Have a question about POOL?
Contact us at
poolsupport@promoonly.com
or by calling
407-331-3600
---
FEB 2017
Find out what's trending
Find all the hottest Top 40, Hip-Hop, Country, Rock, Dance and Latin Hits, and where they appear on your Promo Only Series.
**EDITORS NOTE**
The current Hitlist may still be in the process of being compiled so please check back if the one shown is not the most current.
---

Promo Only: Weekly Specials!
New specials every week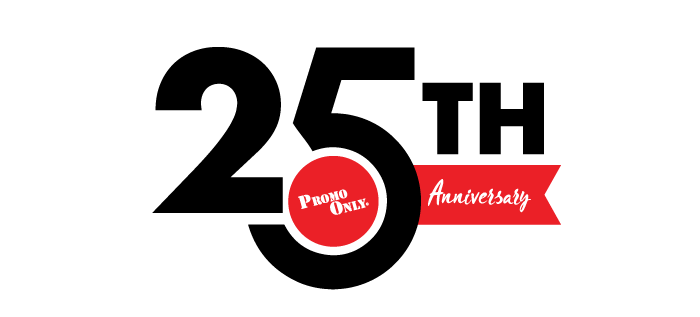 These offers will not be available elsewhere, will not be extended, and will not be repeated, so follow us on all three platforms and be sure you don't miss a thing.
Never tried POOL? Email us for a free, no-strings attached trial.
---
Big Think Presents: Goal Setting is half the process
Consider Risky Moves by 'Fear-Setting' | Tim Ferriss
Trouble viewing this video? Watch it on YouTube.

Goal setting is one thing, but how about 'fear setting'? Tim Ferriss encourages us to ask ourselves "What's the worst that could happen?" – and not treat it rhetorically. Ferriss' latest book is "Tools of Titans: The Tactics, Routines, and Habits of Billionaires, Icons, and World-Class Performers".
---

Got a suggestion for future issues or care to comment on our content?
Contact us at promo@promoonly.com