IN THIS EDITION
---
Trending: Are you ready for 2018?
You will be...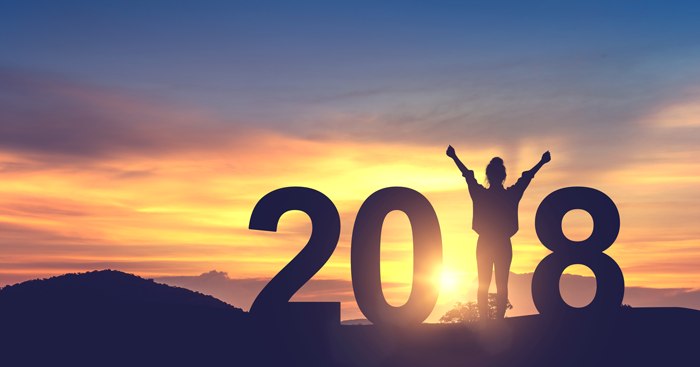 From the dominance of "Despacito" to the impact of albums from Kendrick Lamar, Jay-Z and Taylor Swift to the growing influence of streaming music, if 2017 has taught us one thing, it's that when it comes to music anything can happen. And did.
Latin Music Breaks Out
"Despacito," Luis Fonsi and Daddy Yankee's flirty reggaeton pop number, boosted by an assist from Justin Bieber on the remix, became the most streamed song in history (4.6 billion) on its way to tying Mariah Carey and Boys II Men's "One Sweet Day" as the longest-reigning Billboard chart-topper in history (16 consecutive weeks).
This was not a novelty moment like "Macarena." "Despacito" saw 10 other primarily Spanish-language songs follow it up the Hot 100 (compared with two in 2016), superstar Beyonce singing in Spanish for a remix of J. Balvin's mega-hit "Mi Gente," and six out of 10 of the most-watched YouTube music videos of the year released by Latin artists.
2017 also saw a major Latin music festival, Los Dells, launch in Wisconsin farm country.
Hip-Hop Dominates
The inevitable finally happened when hip-hop eclipsed rock as the most consumed music genre in America, according to Nielsen SoundScan.  We can thank streaming for this shift; hip-hop continues to command Spotify and SoundCloud, both of which factor heavily in Billboard's revised calculations. As a result, several rap releases, from Cardi B's "Bodak Yellow" to Post Malone's "Rockstar" to Migos' "Bad and Boujee," hit No. 1 this year. LL Cool J even became the first rapper to receive a Kennedy Center honor, while the stodgy Recording Academy — criticized in recent years for awarding Grammies to white artists over acclaimed works from the likes of Kendrick Lamar and Beyonce — has nominated three hip-hop artists for Album of the Year, with Jay-Z and Kendrick Lamar leading with the most nominations.
Speaking Of Streaming…
The impact of streaming on the music industry is clear: Profits first championed by Spotify and now offered by Apple and Amazon have created record revenues for the recording industry. 2016 saw digital revenues overtake physical sales for the first time in US history (a combined payday of $1.6bn). 2017 continues the momentum with Warner already reporting a 47% YOY increase in earnings (two words: Ed Sheeran).
The impact of streaming on the DJ industry remains less clear: For some DJs, integrated streaming music services are regarded as the ultimate solution for all their music needs. For others, the serial shuttering of integrated services Grooveshark and Pulselocker, as well as the sudden removal of Spotify from Virtual DJ have left a residue of thrice bitten, gun shy.
The ongoing reluctance of key artists (Taylor Swift) to fully commit to streaming further muddies the water.
With a new year and a very different horizon ahead, our tents remain firmly pitched in the "DJs should build their own music collections locally, not as playlists on someone else's server" camp.
We think your music is too important trust to anyone else.
Happy New Year (and new tunes) from Promo Only!
Never tried POOL?
Start your year off right with a free trial of Latin, Urban
or any of our many multi-genre bundles.
FREE with a free trial of POOL!
Your free spin of the newest releases and edits for every event starts here!
---
Spotlight: Mobile Beat Las Vegas 22
(March 12-15 2018)

While a case could be made that everything you need need to know to maximize your business can be found online, pros in the know know that's simply not the case. True success requires synergy, and that can only happen when you surround yourself with other success-driven individuals such as you'll find at Mobile Beat 22.
"At Mobile Beat Las Vegas, you'll not only get your head filled at the seminars, there's a lot of other great information to be culled simply by chatting with other DJs from around the country," says Ryan Burger of Mobile Beat. "Plus, the lasting relationships forged by attending can translate into years of mutual success as professional disc jockeys."
For those who haven't made the Vegas trek recently a whole new Mobile Beat awaits. First-timers can also look forward to educational opportunities and updated production values light years ahead of other conventions.
Highlights include…
A veritable DJ school of skills
MBLV offers seminars that cover it all — business, entertaining, mixing, the newest skinny on audio, lighting, photo booths, tech and more.
Top-Level Presenters
This year's renowned speakers include Mike Walter, Todd Mitchem, Randy Bartlett, Mike Fernino, Joe Bunn, and Jason Spencer, to name a few. For a complete list of the think tank on tap visit:
mobilebeatlasvegas.com/presentations
The Gear That Powers The Profession
Following on the heels of Winter NAMM Las Vegas, MBLV is always the best place to call first dibs on the newest gear. See it first in Vegas and save!
Hang With The Artists You Play
In recent years, MBLV attendees have met artists in residence such as Silento, Paul Oakenfold, Redfoo of LMFAO, Sir Mix-A-Lot, DJ Jazzy Jeff, Montell Jordan, The Village People, Warrant, Chuccy Checker, Cupid, DJ Casper, Tone Loc and Vanilla Ice, and many more!
Check out this video for a taste of what's coming in 2018!
Trouble viewing this video? Watch it on YouTube

Produced by Jake Feldman, hosted by the Tropicana Las Vegas, and sponsored in part by Promo Only, Mobile Beat Las Vegas 22 promises an experience that fuels careers.
Registration is underway now. Save the date by clicking HERE!
---

Digital DJ Tips:
What It's REALLY Like Being A Mobile DJ Out There In 2017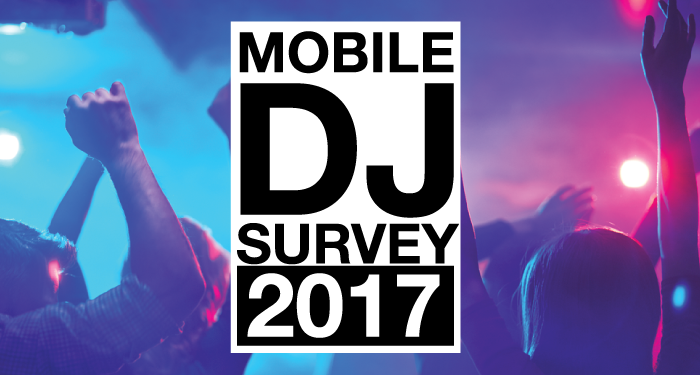 With over 7,000 respondents, our Mobile DJ Blueprint Survey is the biggest snapshot ever taken of the life of working mobile and wedding DJs. If you want to know how many gigs mobile and wedding DJs have, what they get paid, what they spend on their gear, how they market themselves, and loads of other revealing facts.
Mobile DJ Census Highlights
1. What is your gender?

An overwhelming majority of our mobile DJ survey respondents are male, with females making up only 3% of the group. We'd like to see more female mobile jocks in the coming years because we all equally can rock a party hard and throw unforgettable events!
---
2. What is your age?

Majority of our survey respondents are in the 35 to 44 year-old bracket, and this doesn't come as a surprise – mobile DJing requires investments of both time and money, so it's usually around this age that DJs have both income (ie you've saved up / got a job that supports you) as well as time and physical energy (ie you're not paying for your child's college tuition / your arthritis hasn't made its presence felt just yet). [continue reading]
About Digital DJ Tips: Featuring news, reviews, show reports, and tutorials, Digital DJ Tips is one of the most-read DJ tech websites in the world, with over 60,000 students on its paid and free DJ courses.
---

The Gear Corner: Numark DJ2GO2
A tiny, two channel USB controller
Gear Review by Nick James Hahn

Numark's DJ2GO2 is a two channel USB controller, bundled with Serato DJ Intro and a built in soundcard for headphone cueing and direct audio output to speakers. At a retail price point of $79, this product blurs the line between DJ "toy" & serious professional backup.
With a crossfader, pitch controls, gain adjusts on each channel, & jog wheels, the DJ2GO2 is Numark's answer to every DJs desire to carry a serious portable backup without taking up any real amount of space.
This tiny unit fits in any backpack that your computer does and weighs next to nothing. It may SEEM like a toy at first glance but it is much more robust than another cheap attempt to make every one a DJ with features like performance pads for Loops, Hot Cues, & Samples along with being upgradable to the more professional, feature-rich Serato DJ.
I wouldn't necessarily suggest making this your primary DJing system as there is something to be said for visual appeal, but the tiny footprint makes this the perfect companion for tiny bar gigs, house parties, or just playing around with some tracks you just downloaded.
Check out this video on how to set up and use the DJ2GO2:
Trouble viewing this video? Watch it on YouTube

For more info visit:
numark.com/product/dj2go2
---
Creating Connections:
Be in the moment (because the moment matters!)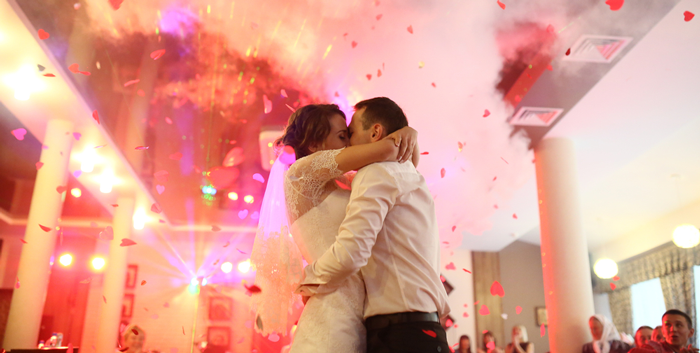 I went thru the McDonald's drive thru early this morning to get a mocha where I was greeted by a cheerful attendant saying " Welcome to McDonald's. Would you like to try a hot mocha?" I respond "Yes, can I have a large mocha, please?" and the same voice came back with "I'm sorry sir. Our mocha machine is broken."  I was a bit surprised but, then again, this is McDonalds we are talking about.  
This person at the window was obviously not in the moment when he was taking my order. He didn't try to offer a free beverage or an alternative to appease a disappointed customer (me). He was just going through the motions.   Be honest with yourself.  How often do you just go through the motions when you are entertaining? Don't get me wrong, I've been there and done that but I refuse to ever do it again. I have too much respect for the moment, my client's moment, to settle for a generic solutions, especially when it comes to a father/daughter or mother/son dance.
Because moments matter.
Here are 3 steps to help you avoid generic presentations
1.  Interview your client and parent ahead of time.  Ask them their favorite memories with the other, what they look forward to with them and any special things they share together.
2.   Study your notes about the couple and their families in the days leading up to the event. This way the information will be second nature to you and you won't have to flip through papers to find the necessary information when you need it.
3.  Be in the moment yourself!  You've done the prep work, internalized their information and now it's time to let your talent shine.  Understand what this moment means to these families, to these people.  
Why are they there?  Why are your there?  The answer to those questions holds the key to increased referrals and an exploding celebrity status for you as the go-to company in your market.
I hope these steps are helpful for you to get in the zone and deliver at your next event!
About:
Mitch Taylor owns and operates Taylored Weddings and can be reached at mitch@mitchtaylor.net. For more info about his Creating Connections books and workshops visit creatingconnections.biz
---
Music Video of the Month:
MGMT - "Little Dark Age"
Trouble viewing this video? Watch it on YouTube

Available for download on
Alternative Video
(December 2017)
Don't have POOL? Email us for a free, no-strings attached trial.
---
POOL Pro Tip:
Ain't it great to know you can crate…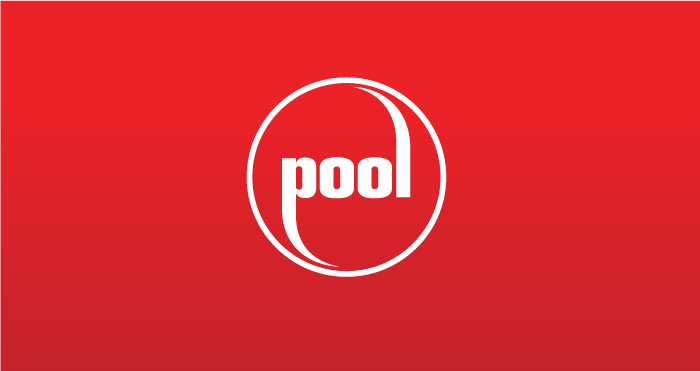 It may not look like much but our MIX NAME field, nestled away on your POOL app's SEARCH tab, can make finding the versions you're looking for one-click easy.
Simply input Clean Edit, Intro Edit, Quick Edit, Mixshow Edit, remixes, instrumentals or acappellas in the MIX NAME field, hit enter, and you'll be instantly greeted with every track in your collection that fills the bill.
Sure, your software of choice can track down our fully tagged files on the fly, too. But ain't it good to know that you can crate what you need for even faster searching.
Have a question about POOL?
Contact us at
poolsupport@promoonly.com
or by calling
407-331-3600
---
DEC 2017
Find out what's trending
Find all the hottest Top 40, Hip-Hop, Country, Rock, Dance and Latin Hits, and where they appear on your Promo Only Series.
**EDITORS NOTE**
The current Hitlist may still be in the process of being compiled so please check back if the one shown is not the most current.
---
TED Ed: We should aim for perfection - and stop fearing failure
Jon Bowers
Trouble viewing this video? Watch it on YouTube.

(via TED)
Sometimes trying your best isn't enough; when the situation demands it, you need to be perfect. For Jon Bowers, who runs a training facility for professional delivery drivers, the stakes are high -- 100 people in the US die every day in car accidents -- and it's perfection, or "a willingness to do what is difficult to achieve what is right," that he looks to achieve. He explains why we should all be equally diligent about striving toward perfection in everything we do, even if it means failing along the way.
---

Got a suggestion for future issues or care to comment on our content?
Contact us at promo@promoonly.com