IN THIS EDITION
---
Trending: MC Madd Illz
The Freestyle MC dishes on how to increase your flocabularly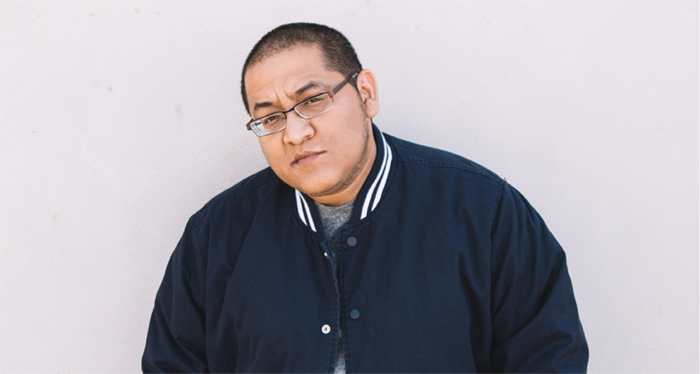 So. You're out the door to a gig. Running down your mental checklist: laptop, back-up laptop, chargers, extra batteries, the usual. You might want to throw some well-chosen metaphors and similes in that gig bag, too, if you want to engage and entertain like very few can. Or so says MC Joshua "Madd Illz" Carrasco. And he should know: As one of Freestyle's foremost proponents, he both practices and preaches the art of the rhyme.
Not that it came easy. As a kid growing up in West Orlando, Madd found he had to fight for respect as a rapper. "I was in middle school, this was like '97, trying to rap, and I was constantly being rejected as an emcee. Where I came up culturally they wouldn't let a Mexican rapper just step in. So I had to battle-rap to gain respect. I found that I was really good at it and began traveling all over the country to compete."
Having honed his skills with multiple appearances at Scribble Jams, the USA's largest annual gathering of the hip-hop nation, 2008 saw Madd launch Grind Time Now, a hip-hop competitive platform that has since exploded into a worldwide network of creatives and sponsors looking to compete in hip-hop based tournaments and TV productions.
Like a great jazz soloist, Madd's mad improvisational flows, over any beat provided, have to be seen and heard to truly be appreciated. 
While it's not always possible (but perhaps more desirable than you might think) to have a crew of two, adding an element of freestyle rap to your show can be a rewarding experience.
"Freestyle, I do believe, has given me the chance to charge my creativity and take my performance to so many platforms. And it can be broken down, scientifically, and used to better yourself. Anyone can do it. And DJs who carry the Freestyle skill, if you have that, you can carry an audience anywhere you go."
Whenever you add an extra element into your performance it's always going to be a better thing.
On the horizon, Madd, in collaboration with world-renowned MC SuperNatural, will be launching Freestyle Federation, a collection of superdope Freestyle fiends from all over the world committed to teaching the art and science of Freestyle. 
"I've lectured at Full Sail, I've lectured at UCF. It's about an hour of me breaking it down and sharing the exercises I go through when I perform, with an emphasis on creative writing. If you want to Freestyle, it can be taught."
For more Madd Illz, and a look at one of Freestyle culture's best online resources, visit:
grindtimenow.net
---
Spotlight: ARMDJS V10
June 19th - 21st / Greenville TN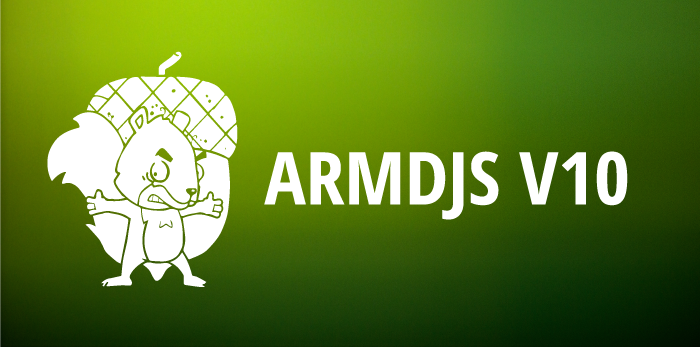 For years DJs have expressed a desire for a more laid-back mobile DJ conference to call their own. And for years the Appalachian Regional Mobile Disc Jockey Symposium (ARMDJS) has been quietly providing just that. This year ARMDJS turns up the volume as it celebrates its 10th anniversary with the golf, meet & greet full-band jam and info-rich seminars that have become both tradition and signature of this short drive from everywhere event.
"I've heard it referred to as a calling when preachers are called to preach," says event founder and producer DJ Robbie Britton. "Ten years ago I had an overwhelming urge, a calling if you will, to host a regional DJ conference in my little hometown. Here we are ten years later and DJs from all over the world are coming to ARMDJS."
How about you?
For more info and prices visit:
armdjs.com
ARMDJS
No banjo required (but you're welcome to give a pluck).
---

Digital DJ Tips: Unfair? Unworkable?
A look at the growing trend towards Digital DJ Licenses
In most countries and throughout the recent history of public performance of music, the person who benefits from the profits of that performance has always had to be the one to pay for some kind of public performance license. The money from there goes to those who were involved in the making of the music. 
So far so good, right? Everyone's happy. So why is it that in some countries digital DJs (note: only digital DJs) are now being asked to buy a license, too?
Come again... A digital DJ license?
You may well blink at that. After all, imperfect though it may be, the system of a venue having to have a license makes sense, right? After all, the venue ultimately benefits from the playing of music on its premises, in the form of profit. Everyone else (including DJ and/or musicians) is paid a wage or fee for their work.
Yet in some countries that's no longer enough. What I'm about to reveal hasn't as far as we know taken root in the USA yet (correct me if we're wrong), but certainly in the UK, Canada, Finland and Italy, digital DJs now need a license of their own to perform, and have for quite a while, actually.
The licenses are broadly for the privilege of being able to "publicly play digital copies of copyrighted music". That means you can buy a record and play it - no license needed. Buy a CD and play it - no license needed. But buy a CD and rip it to your laptop to play using Serato or Traktor, or to put onto a USB stick to play in a venue, and you need a license.
If you play a piece of vinyl, no license needed. If you play a music file using timecode vinyl and the laptop, you need a license. Put a CD in the media player? You're good. Put a USB in? Sorry, you need a license.
Sound ridiculous? It gets worse, actually...
[continue reading]
About Digital DJ Tips: Featuring news, reviews, show reports, and tutorials, Digital DJ Tips is one of the most-read DJ tech websites in the world, with over 60,000 students on its paid and free DJ courses.
---

The Gear Corner: Pioneer's XPRS
Express yourself with these Active Speakers.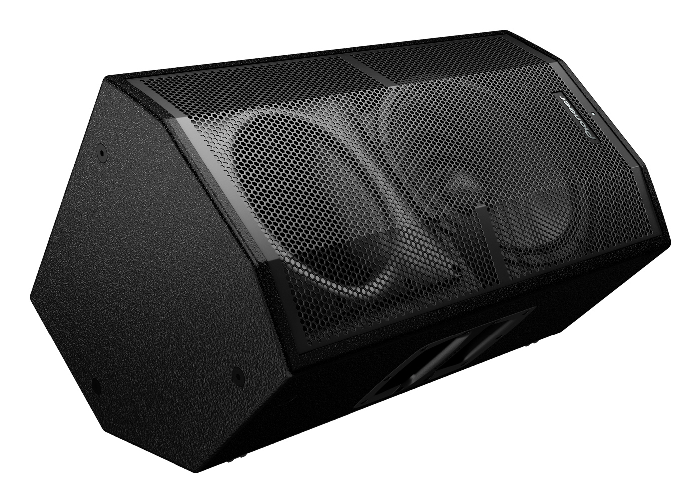 Photo courtesy of Pioneer Pro Audio
Here's the thing about a really great product: It continues not only to be great but to consistently remind you of its greatness. And who gets tired of great? Certainly not anyone already behind the wheel of a high-performance pair of Pioneer's road-ready XPRS ("express") active speakers.
Introduced amidst the noise-floor of Winter NAMM 2016, the XPRS's combination of Pioneer Pro Audio's rich engineering heritage and new Class D Powersoft amps has quickly proven itself to provide a premium plug-and-play experience best heard not seen. And once heard, not easily forgotten.
Trouble viewing this video? Watch it on YouTube

Key Features (that read like a mobile DJ's dream)...
Two-way full range speakers with 12-inch LF driver and 1.75-inch titanium diaphragm compression driver
Powersoft Class D 2400 W amps for reliable, high-powered performance
Advanced protection features help prolong speaker life
Four EQ modes suitable for a variety of genres and environments
Wide dispersion of 90 X 60 degrees with rotatable horn for horizontal installation
Wedge shape & pole mount socket with tilt for a choice of positions (0-degree - 7-degree)
Impact resistant textured paint finish
Multiple inputs and outputs for flexible, easy set-up
Hardwood (birch) enclosures for resonant, natural sound
Easy to transport (handles are smartly placed to ensure balanced weight distribution; the sub comes with removable castors), available in both 12" and 15" configurations, the XPRS series doesn't come cheap. But neither do you.
List begins at $1399.00 each. You'll find prices drops and twofer deals on pretty much every street corner. Stalk your favorite online dealers and you'll likely find free shipping offers, too.
For more of what you need to know visit:
pioneerproaudio.com
---
Creating Connections with Mitch Taylor:
Time Well Spent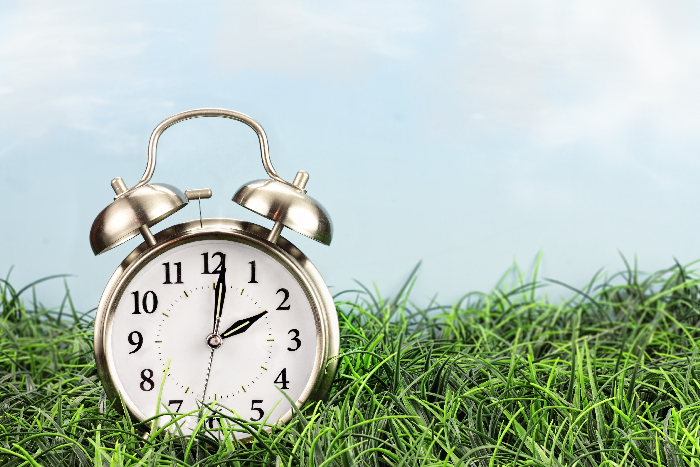 Time. It's our biggest asset and liability all in one.  Do you spend your time or do you invest your time?  Time is fleeting they say and for the life of a mobile DJ there has never been a truer phrase written.
Do you have a wife?  Children?  Family or loved ones?  Most people, including my wife, work during the day and have the weekends off.  Our busiest times of the year are when our loved ones and families have time off and wish to spend it with us.  
So what's a DJ to do?  The answer:  prioritize.
Just as financial advisors tell you to always pay yourself first (savings accounts, investments and the like) you need to prioritize the PEOPLE in your life before the THINGS.  I've invested a lot of time this year away from my family to improve my business and provide for my family…a struggle that I'm sure you are all too familiar with as well.   
Sometimes we make sacrifices for the greater good but the key is to make the most of the time that you have with the people in your life who are most important to you.  My wife and I still take a yearly vacation together alone.  Our family takes one yearly vacation together as well.  Pay yourself family time first.  Put it on the schedule and don't move it for anything.
There have been several books, seminars and courses written and taken on time management.  Some are worth your time while others are not.  Some of the best time management tips I have ever received is in Chapter 1 of the highly acclaimed book "The Ultimate Sales Machine" by Chet Holmes.  In the book Chet talks about how best to prioritize our time, how to decide which tasks to complete first, how many tasks you should take on in a day (answer: 5).   It's a great read on business, time management and sage sales advice.
Another great way to save time is to automate as much of your tasks as possible.  I have an auto responder that is carefully worded not to appear as an auto responder that is sent out the morning after an event.  I've had banquet managers respond back saying "My gosh…get some sleep!  Can't believe you took the time to write after that long of a drive after your event!"  Of course I didn't write it that early in the morning but they thought I did.  The task of touching base was achieved, albeit automated, and saved me time and allowed me some shuteye. 
Here's a copy of that email for you to use if you wish: It was a pleasure working with you this past weekend.  Working with people such as yourself who truly have their clients best interests at heart makes my job easier.  Thank you for all that you do and if I can ever help you build your business, please let me know.  I'll be sure to pass along your name to future clients looking for your services.
Finally, take time out for you.  Yes, YOU.  You need time to personally recharge your batteries and stay focused to be the best you possibly can be for your clients and your family. It's one of the best time investments you can personally make.
Mitch Taylor has worked in the Mobile Disc Jockey industry for over two decades, first cutting his teeth as an on-board club DJ for Carnival Cruise Lines. In addition to owning and operating Taylored Weddings in the Upper Peninsula of Michigan, he is a sought-after speaker and Gitomer Certified Advisor whose sales training, books, coaching and workshops are in high demand all over the country. 
About:
Mitch Taylor has worked in the Mobile Disc Jockey industry for over two decades, first cutting his teeth as an on-board club DJ for Carnival Cruise Lines. In addition to owning and operating Taylored Weddings in the Upper Peninsula of Michigan, he is a sought-after speaker and Gitomer Certified Advisor whose sales training, books, coaching and workshops are in high demand all over the country. For more info about his Creating Connections books and workshops visit creatingconnections.biz
---
Music Video of the Month:
Clean Cut Kid: Leaving You Behind
Trouble viewing this video? Watch it on YouTube

Watch this seperated couple duke it out in a number of unconventional ways including tug-o-war, Fencing, thumbwar and more... all in a syle reminscient of Wes Anderson's, The Royal Tenenbaums.
Available on
Alternative Video May 2017
---
POOL Pro Tip
LiveChat: Help is a click away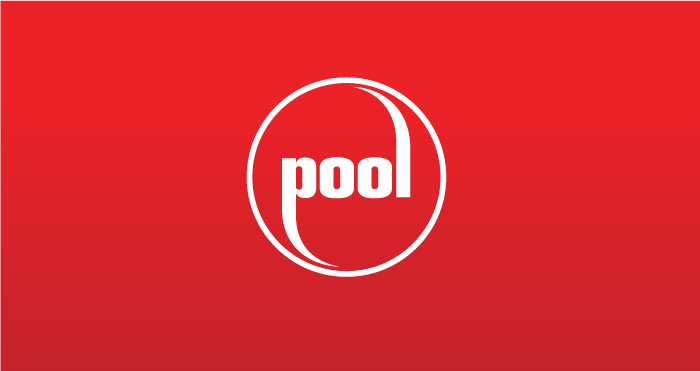 Need help fast? POOL LiveChat allows you to connect to our helpful support staff within seconds. No spelling your name over the phone, no waiting for an email reply, just enter your name and email address when prompted and let us know how we can help!
To access
LiveChat
simply go to your POOL Players
SUPPORT
tab, click the
POOL
LiveChat button and kick back as our capable crew walks you through any problem you may be experiencing.
LiveChat hours:
USA Customers: Mon-Fri 9:30am - 6:30pm EST. UK/Europe Customers: Mon-Fri 2:30pm - 11:30pm GMT
Have a question about POOL?
Contact us at
poolsupport@promoonly.com
or by calling
407-331-3600
---
APR 2017
Find out what's trending
Find all the hottest Top 40, Hip-Hop, Country, Rock, Dance and Latin Hits, and where they appear on your Promo Only Series.
**EDITORS NOTE**
The current Hitlist may still be in the process of being compiled so please check back if the one shown is not the most current.
---

Promo Only: New!
New All-Time Party Classics Vol. 5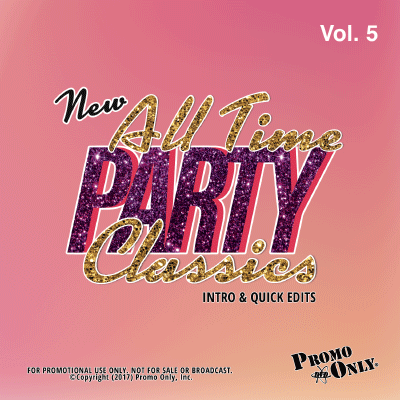 View the tracklistings here.
Playable as audio-only via software that supports MPEG4
| | |
| --- | --- |
| Digital Download (POOL) | $25.00 each |
| | add to cart |
| DVD (Physical Disc)* | $40.00 each |
| | *Phone orders only, call 407-331-3600 |
Never tried POOL? Email us for a free, no-strings attached trial.
---
Big Think Presents: Brain Training
Beat Procrastination with this Easy Learning Technique | Barbara Oakley
Trouble viewing this video? Watch it on YouTube.

(via Big Think)
Learning is not always easy, and there may be a biological reasons for that. Engineering professor Barbara Oakley teaches the world's largest online open class, commonly referred to as MOOCs. So you might be wondering what subject attracts more people than any other free online course? Learning to learn better is the what Oakley teaches. One of the most effective techniques she knows of was created by an Italian named Francesco Cirillo, and you may have heard of it.
It's called the Pomodoro Technique. What makes the technique so effective is that it trains your brain to concentrate for 25 minutes. What's so magical about 25 minutes? Research shows that your brain suffers for 20 minutes when you first try to concentrate, so outlasting that pain will help you get into a flow state of focus. You'll just need to summon the willpower to put your phone away.
---

Got a suggestion for future issues or care to comment on our content?
Contact us at promo@promoonly.com