IN THIS EDITION
---
Trending: DJ PeteDown
Our newest Promo Only Production Team Member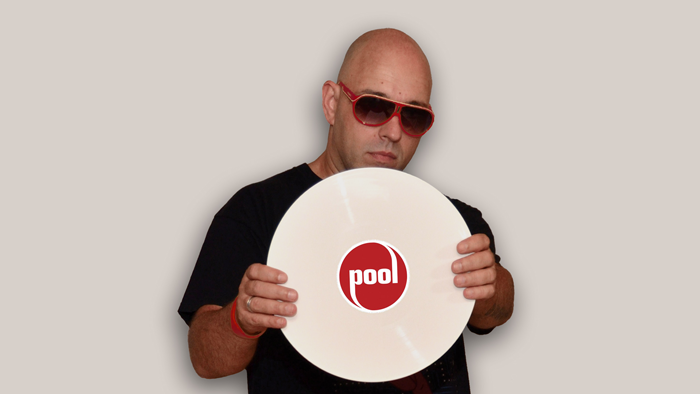 Like so many of us, renown remixer DJ PeteDown has never been content with spinning the original versions common to other DJs. We're proud to welcome Pete to the team, and more than a little pleased to announce that Pete has kindly consented to share his quest for the uncommon mix with us via many of the signature edits, remixes and transitions now being introduced exclusively in POOL.
Beginnings
"I got into DJing when I was in middle school, around 14 or 15 years old," says Pete. "I was intrigued by it, by hip-hop in general, you know. I had this little sampler with four or five 4-second banks -- this is like 1990 -- and a couple of friends who were into rapping. So I would take samples from my records and build drum loops for them. That's how I got started."
The PeteDown Sound
"I like different styles – hip hop, dance, underground, trap, twerk. I never like to do one thing. But a lot of the time I play open format spots at clubs and bars where I have to play Top 40 stuff. So what I like to do, to keep it fresh, is create a mix that's as close to the original version as possible. I do the edits for myself, really, because they play well at the private parties and weddings I do. I want them to be familiar, but have that extra beat to it, just to spice it up without getting to far away from the original."
That's my key thing. Adding to the original.
Exclusive PeteDown mixes!
"I'm looking forward to doing a little bit of everything – transitions, club edits, extended mixes -- and incorporating a little of everything I do into every remix I do. All of which will be exclusive. Everything I do for you guys will be just for you guys. Just for Promo Only."
PeteDown Fun Fact
"I live in Fall River Mass, a mill town, south of Boston, on the same street as Lizzy Borden's house. Makes for an interesting Halloween."
For further info visit PeteDown's Facebook page.
And look for the PeteDown name
and a NEW signature monthly folder
coming soon to a POOL player near you...
---
Spotlight: It's alive!
Dr. Rotz's Custom Halloween-Party Intros
Trouble viewing this video? Watch it on YouTube
This year we've scared up a new way to introduce your next Halloween party, courtesy of comedy/horror web series, Dr. Rotz's Laboratory. Part talk show, part homage to the heyday of Shock Theatre, Dr. Rotz is the brainchild of one Brian Brotz, who's fondness for Halloween kitsch has found a loyal but disturbed following with fans of his YouTube channel.
We're proud to include ourselves in that particular group, particularly when it comes to Brian's annual Power Hour Halloween Game Show.
"Power Hour is a thing I put together every Halloween for parties," says Brian. "It's a bunch of clips from vintage horror movies, mostly death scenes, that we incorporate into a game where you take a sip after each scene – a message actually comes up that invites everyone to drink."
Brian has offered to put his production skills to work to create something a little different for us to share with you this month – a party intro you can incorporate with our Spooky Video collection or any footage you might have handy for the holiday to customize your own Halloween party.
Dr. Rotz's Halloween 2016 Party Intro is available for viewing
here.
As a special offer, Brian will be providing a watermark free version for those who LIKE his Facebook page and then message him for a copy!!!
For more info on Dr. Rotz's Labratory and to inquire about CUSTOM Halloween Intros or Drops visit: facebook.com/Dr.Rotzs.Laboratory
---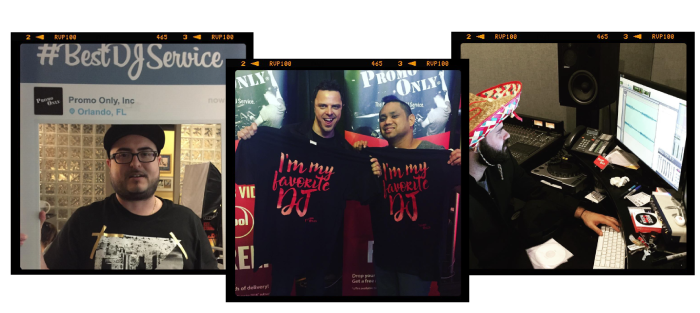 Digital DJ Tips Presents...
5 Killer Instagram Tips For DJs
There are thousands of DJs out there - how do you set yourself apart? Besides improving your technique and developing your own sound, getting your name (and face) in front of people is crucial. Used to be that you'd need to hand out flyers, print out posters, but nowadays growing an engaged following on platforms like Instagram is key component of your personal brand.
OUR 5 INSTAGRAM TIPS
1. The secret to growth: engage more than you post
The best way to grow your following on Instagram is to interact with users more than you post photos. This may sound counterintuitive, but unless you're a celebrity (think Tiesto, Carl Cox, Hardwell) people don't have a reason to follow you just yet. Get fans to look at your profile by liking and commenting on their posts, but be genuine (avoid spammy "Cool profile, follow me and I'll follow you!" comments). Don't forget to reply to their comments on your photos later on, too.
This is how you build a community of fans and serve your audience - it's better to have a few hundred engaged followers than a couple of thousand who never interact with you. Never resort to services that let you buy likes or followers!
Social savvy tip:
You don't always have to post something right away, sometimes you'll want to spend a bit of time picking the best photo to appear on your profile. Use my Rule Of Three when shooting snaps - take a photo either from your daily life (food, travel, hobbies), work / school, or DJing (practice sessions, gigs, your bedroom studio, and so on). You're bound to encounter something worthy of your profile in at least three of these areas. Just use your phone's camera to keep taking photos, and then pick one out that you're happy with later on.
In time, you'll learn which photos resonate more with your audience (and which ones you'd like to see, as well), so just keep at it and don't be afraid to post, especially if you're just starting out. Doing beats overthinking.
2. Use DJ-related hashtags when possible
The use of hashtags continues to evolve: it used to be a way to index tweets on Twitter, and today people use it for various reasons, most notably for humour. You don't need to be funny to use hashtags effectively: just add in DJ-related tags to your Instagram posts so they get indexed along with other similar content. That way, your photos get seen by users who otherwise wouldn't know who you are when they browse for photos according to hashtags. Of course, use it only when what you're posting is relevant to DJing - if you're taking a photo of your bubble and squeak breakfast, you may want to skip this (use a food-related hashtag in this instance).
Some hashtags to use: #dj #djlife #djing #djproducer. Music genres that get a lot of attention include: #EDM #deephouse #techno. DJ brands and models also work well, such as: #pioneerdj #nativeinstruments #seratodj #virtualdj, for instance.
Use Instagram's tag search function to see which DJ-related hashtags have an active following, and pick accordingly.
[continue reading]
About Digital DJ Tips: Featuring news, reviews, show reports, and tutorials, Digital DJ Tips is one of the most-read DJ tech websites in the world, with over 60,000 students on its paid and free DJ courses.
---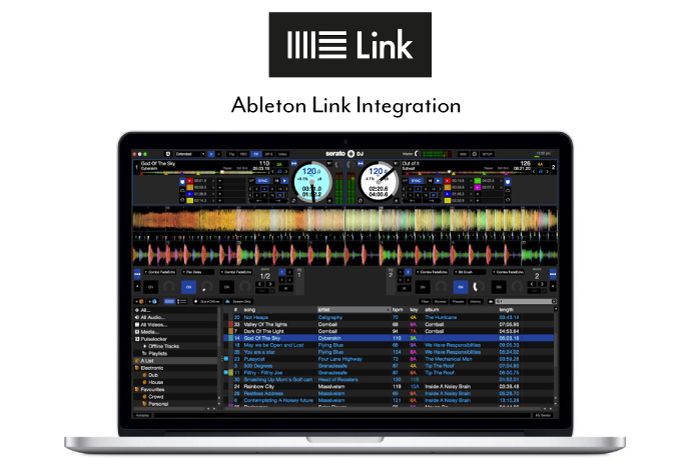 Serato 1.9.3 is live
From BETA to Better... and links with Ableton
After some carefully crafted tweaking, Serato has finally taken the training wheels off Serato DJ 1.9.3, and opened the door to a synergy just waiting to be properly tapped: the ability to link across platforms (most notably with Ableton Live).
Stalwart Serato fans will recall that Ableton Live integration in Serato DJ is nothing new (remember The Bridge?), but this go-around, it's a LOT simpler — the tempo between Serato DJ and Ableton easily syncs, along with other apps connected to Ableton Link, to allow you to spin tunes in Serato, along with your Live project, on time and in phrase.
Version 1.9.3 also sees the Serato Sampler getting a welcome upgrade and the added ability to natively support the Roland DJ-808 controller.
Trouble viewing this video? Watch it on YouTube

New features and improvements at a glance:
Support for Ableton Live.
The Serato Sampler has been updated from the classic SP-6, now with an additional two slots, as well as a number of changes to the design for better usability.
Support for the Roland DJ-808 controller.
Bundled driver updates, providing El Capitan support for the Rane SL 2, SL 3 and SL 4. More info about OS X Sierra support.
An improved and refreshed look for MIDI mapping.
Various bug fixes, changes and stability improvements.
The good news: Now that Serato has link, it's just a question of time before everyone follows suit and the DJ world becomes an open-source wonderland of shared digital information.
The bad news: We're pretty sure this is how SkyNet becomes self-aware.
Available for a limited time at $99.00 via
store.serato.com/us
For more information, visit
mixedinkey.com
---
Disc Jockey News's John Young:
Save the day with your backup gear
John Young talks about how having backup gear can really be helpful in a pinch.
Trouble viewing this video? Watch it on YouTube

---
Creating Connections with Mitch Taylor:
Before you drop your pants, you'll want to read this...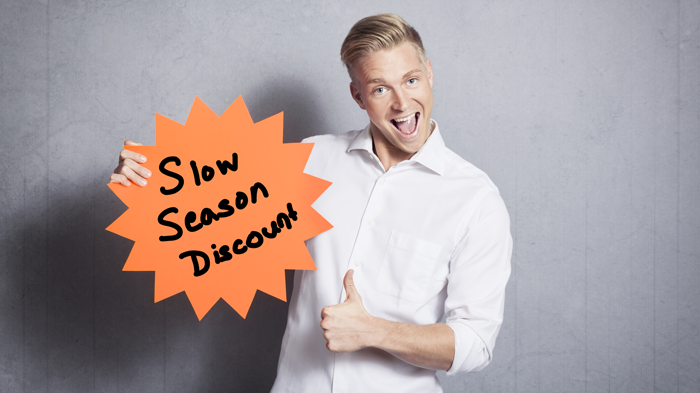 Drop your pants: That's an old adage used in the car business for when the salesperson would come in from the lot and talk to the manager about the customer who only wanted to know the price of the red Chevy Impala on the lot. No matter what the salesperson tried to say or do, the customer only wanted to know one thing: the PRICE. The sales manager would then go out or send out another salesperson with the original salesperson, "drop their pants" and give them a rock-bottom price.
With the "slow" season for performances fast approaching many parts of the country, is that what you are doing with clients that call and ask the price question?
Before you answer, let's examine this further…
First off, how are you approaching the price question?
Most buyers (of anything for that matter), often don't know what questions to ask. Let's face it, this guy truly just needs transportation to get from point A to point B and that customer on the phone just wants music for their event, right?
The correct answer to any question about price: "Maybe."
Maybe that customer just needs a winter beater. Maybe he's traveling on long trips and would like fuel economy and maybe you as the salesperson can show him a new electric model that would save him far more money in the long run. Maybe that client on the phone is just having a backyard BBQ and thought about checking on DJs but it really isn't that important to them; they could get by with an iPod. Maybe it's for their only daughter's wedding and they really want to make it special but they have no idea how to hire entertainment because they haven't had that experience yet.
This, my friend, is where YOU come in.
It may seem tempting during the cold days ahead to drop your price to get that event, but how might that drop impact future clients who want to book you, and the referrals that they can generate? You could be setting a precedent for clients to tell their friends "Well, just ask him for a discount and he'll drop his pants for you, too."
Do you want to be known as the "pants dropper" in your market?
To paraphrase Mark Ferrell, you can either stand out in business or be OUTSTANDING.
Which one do you want to be?
"But Mitch, you don't understand. People won't pay my price here in ____________." Of course they won't if you continue to compare yourself to everyone else and have no way of differentiating yourself.
How can you best show your clients the value of an intangible product they are purchasing (i.e. YOU)? Proof of your results and performance can be found in video footage from your events. Hire someone to be your assistant and have them videotape EVERYTHING you do. Watch it back for critique and capture the events that went well and then show that to prospective clients and encourage them to view video of other entertainment professionals actually performing and NOT the latest video highlight of people dancing and a voiceover.
You see in today's society consumers are virtually trying to replace humans. Heck, I got my wife an iRobot vacuum last year for Christmas to vacuum the house. We have dishwashers to do our dishes. Microwaves to cook our food. Now, with the advent of the iPhone 4S, we have virtual assistants in our pocket to help us with any inquiry 24/7/365 (for some fun ask it who it's daddy is?!?!).
So, next time you think you are just a price tag, think again. Can an inanimate object replace us at some events? Possibly. Can they for the vast majority? HELL NO. What society can't take away is PEOPLE. PEOPLE are what drives our world. PEOPLE care. PEOPLE love. PEOPLE talk. These intangible items without feelings, heart and talent CANNOT replace YOU.
Show you care (if you do…if not, get out of this business), CONNECT with your clients on a personal level and don't just look at them as a paycheck. That's the quickest way to lose a sale.
About:
Mitch Taylor owns and operates Taylored Weddings and can be reached via email at mitch@mitchtaylor.net. For more info about his Creating Connections books and workshops visit creatingconnections.biz
---
Video Of The Month: TED Talk | Isaac Lidsky
What reality are you creating for yourself?
via TED.com
Reality isn't something you perceive; it's something you create in your mind. Author and entrepeneur, Isaac Lidsky gives an introspective, personal talk, that challenges us to let go of excuses, assumptions and fears, and accept the awesome responsibility of being the creators of our own reality.
Trouble viewing this video? Watch it on youtube.com

---
POOL Pro Tip
Harness the power of POOL color codes and folder counts.
Did you know that POOL can turn you on to some great tunes you may have missed?
Simply pay a visit to your POOL app's Charts & Playlist tab and cruise the Top 20 charts and bonus folders you'll find there. Like what you see? One click and you can download any chart or bonus folder and all the content, old and new, it features.
You'll find our Charts & Playlists updated weekly; our programmer picks are updated monthly.
Have a question about POOL?
Contact us at
poolsupport@promoonly.com
or by calling
407-331-3600
---
OCT 2016
Find out what's trending
Find all the hottest Top 40, Hip-Hop, Country, Rock, Dance and Latin Hits, and where they appear on your Promo Only Series.
**EDITORS NOTE**
The current Hitlist may still be in the process of being compiled so please check back if the one shown is not the most current.
---
Usefull Info: Big Think Presents...
The Science of To-Do Lists - Charles Duhigg
Are to-do lists about feeling a sense of accomplishment or actually getting things done? The typical way of writing lists can result in feeling good about yourself at the expense of productivity.
Click image to Watch it on bigthink.com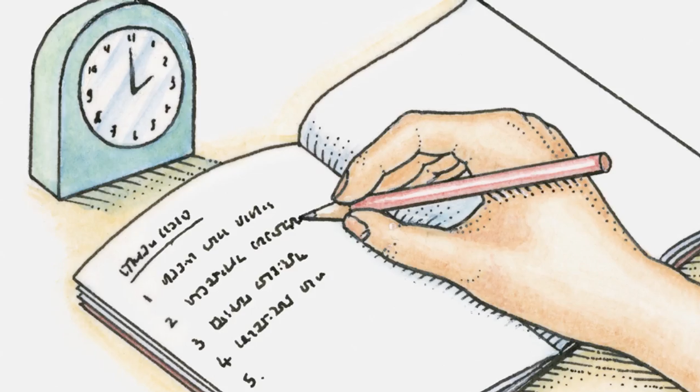 ---
Got a suggestion for future issues or care to comment on our content?
Contact us at promo@promoonly.com