IN THIS EDITION
---
Trending: Promo Only - Did You Know?
Ready to improve your Promo Only IQ?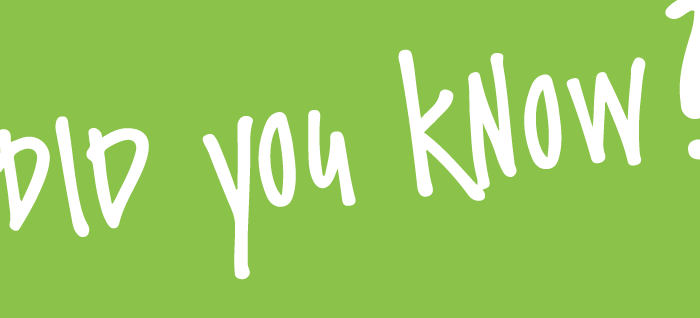 We're more than just the USA's #1 licensed promotional service. With offices in three countries on two continents servicing over 30 countries, we're the global go-to for all your music needs.
Our clients include Disney World, Universal Studios, Royal Caribbean Cruise Line, Planet Hollywood, and NASCAR (among others) - all of which depend on our ability to deliver the Clean Edits that allow them to cater to the tastes of kids, teens and young adults without appearing tasteless.
While we're certainly honored to be celebrating our 24th year of serving the music industry, nothing makes us more proud than having been voted the International Dance Music Award's Best Promo Subscription Service/Music Pool for ten consecutive years (2006-2015).
175 is a big number. But that's just how many tracks Promo Only Promotions has taken to the #1 spot on the Billboard Dance/Mix Show Airplay Charts since 2003.
That thanks to the qualified music professionals (this means you!), high-profile hospitality establishments and major market broadcast outlets who trust us with their business each day, we stand alone as the service best capable of meeting all the needs of today's music industry.
And you thought we just offered great service, selection and prices. Now you know.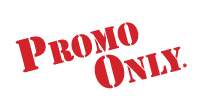 Celebrating 24 Years of Superior Service
1992-2016
---
International Dance Music Awards
10x Winner, Promo Only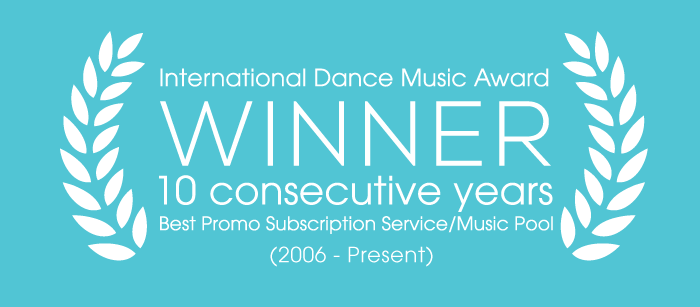 We don't just say we're the best. You do.
Voted #1 for the 10th Consecutive Year!

To all who cast their ballot for Promo Only
Thank You!!!

For a complete list of IDMA winners visit:
wintermusicconference.com/events/idmas
---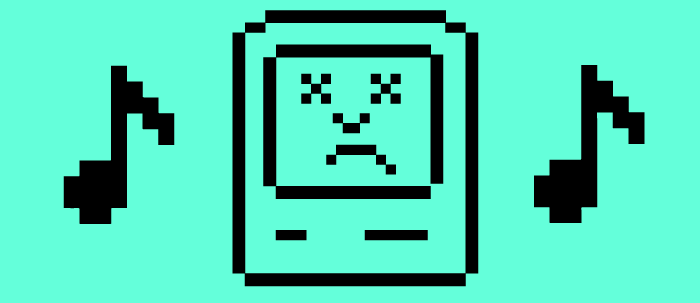 Digital DJ Tips Presents...
5 Essential Music Library Transfer Mistakes (& how to avoid them)
Last week I got a shiny new 15" MacBook Pro just in time for a major gig I was going to play over the weekend. I'm using Traktor Pro 2 right now so I checked online to see if there were any new ways to export a collection and the like. It all seemed pretty routine, so I just backed up my music folder to an external drive containing over a decade of music, exported my Traktor collection to the same external drive as instructed, wiped my current laptop (my second-hand buyer was eager to get her hands on it), and proceeded to transfer to my new MacBook Pro.
The music files transferred intact, but importing my Traktor collection into my new Traktor Pro 2 installation wasn't as successful -- the progress bar stayed stuck for hours;I even left it running overnight and still no dice!
So there I was, Saturday morning sitting at my home office desk wondering how the hell I'm supposed to play a really important gig without any of my playlists. I tried not to panic too much (I was already panicking, though manageably) so I just rebuilt playlists up until it was time for me to go on - not exactly the best "pre-game" ritual for your first big show of the year, is it?
The night went on without a hitch, and no one was the wiser about the files faux pas I experienced, but from that point on I promised myself that I'd take music file management a lot more seriously.
Here are five simple ways you can avoid my file management and transfer faux pas...
Don't do it right before a gig - Unless you want to end up with a 50/50 chance of performing without a properly working music library, set aside enough time to actually make the transfer. Of course this depends on how large your collection is, but sometimes we're so used to the idea of modern tech doing things quickly and correctly that we forget that sometimes things can go wrong. If you get screwed like I did, at least get screwed a couple days before your show, not a few hours! That gives you enough time to manually recreate any important playlists you've made (e.g. wedding playlists, sweet sixteens, 4AM ragers, etc..) and you won't go into your show flatfooted like I did


Do a regular backup of your music collection - Always have an up to date archive of your entire music library, don't just back it up when you need to make the transfer. I suggest purchasing an external hard drive (1TB drives are inexpensive these days) and making an exact copy of your library, and not using it for anything else but that. If you're extra neurotic, keep your library stored in the cloud: I've got a 1TB Dropbox plan where I store all my music files. Of course, this will all be for naught if you aren't able to properly export your Traktor / Serato / Virtual DJ collection file, which is why I'm going to stress that you... [continue reading]
About Digital DJ Tips: Featuring news, reviews, show reports, and tutorials, Digital DJ Tips is one of the most-read DJ tech websites in the world, with over 60,000 students on its paid and free DJ courses.
---
Gear Corner: Mixware Opti CS150
The Affordable, Portable Control Station
Historically there's always been one major drawback for many mobile DJs looking for a uniquely stylish, sturdy, and reliable workspace at every gig -- the renowned Opti CS150 Control Station hasn't been available in the USA.
Until now.
Thanks to an exclusive distribution deal just announced by premier audio, DJ and lighting vendor, Mixware, the CS150 is officially one click away from your front door and coming soon to a dealer near you.
Designed to provide a portable, adaptable and eye-catching performance platform, the CS150 assembles without tools in less than 5 minutes and includes everything you see in the following 3-minute video -- side panels, crossbars, two countertops, persplex front panel, two base plates, and carrying bags.
Trouble viewing this video? Watch it on YouTube

Once assembled, we think you'll find your gear and your performance have never looked better.
Trouble viewing this video? Watch it on YouTube

Specs at a glance
luminum truss frame and stainless countertops
White perspex front and side panels to project lighting, or customize with a logo
Includes two heavy duty carrying bags with riveted handles and shoulder straps
Main Shelf: 60" x 29.5"
Top Shelf: 60" x 10.6"
Assembled Dimensions (WxHxD): 69" x 52" x 43"
Assembled Weight: 88 lbs
Additional overhead expansion packs available
Strapped for space?
You'll get the same great design in a slightly smaller package with the CS120 ($1,999.99).
The flagship Opti CS150 is now rolling out via Mixware's online store (only) at $2199.99.
For more info or to place your order today visit
mixware.net
---
Success Coach Stacy Zemon: Entrepreneurs
The 10 attributes of successful DJ entrepreneurs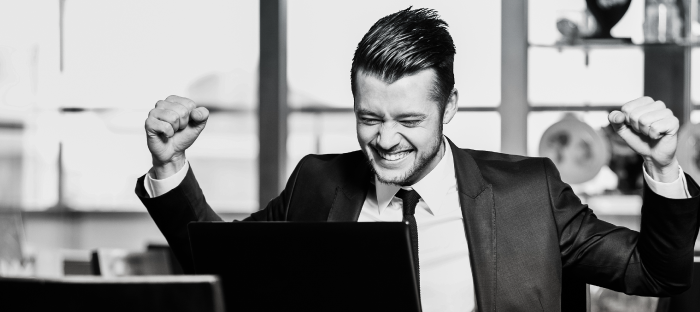 "Why is it that some mobile DJ business owners succeed more than others?" asks DJ Success Coach Stacy Zemon. "Is it an innate ability, present from birth, or a learned behavior? What are the traits that identify a successful entrepreneur?"
Business focus
Decisions are made based on the effect of profit, whether observed or anticipated.


Confidence
A deeply held belief in oneself and one's abilities.


Creative thinker
Creativity in taking an existing product or idea and turning it into a better one.


Delegator
Successful DJ entrepreneurs aren't afraid to let others assist. They realize that they can't do everything themselves and are willing and able to allow a shift in style and control.


Determination
Every entrepreneur goes through difficult times. While some throw in the towel, those who succeed persevere through difficulties. [continue reading]
---
Disc Jockey News's John Young:
10% Could Change Your DJ Business Forever
It is only 10%.. but it could change your life! Taking a note from the Profit First session by Jason Spencer, John challenges you to do this to prepare for a new 2017 for you and your business!...
Trouble viewing this video? Watch it on YouTube

---
Creating Connections:
Share Your Heart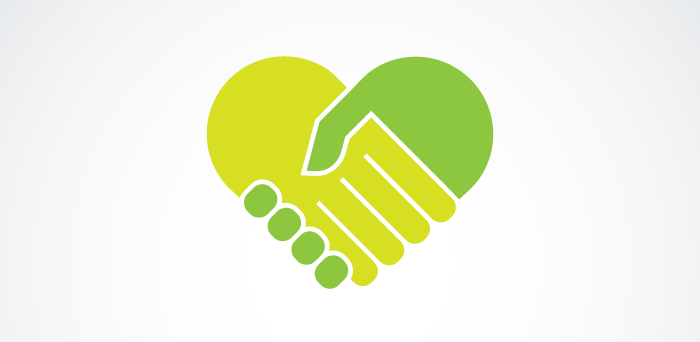 In sales, it's vital to get to the emotion. People buy on emotion and justify on logic. You must tug at their heartstrings to appeal to their emotions. How do you do that? YOU have to have H.E.A.R.T. Heart is an acronym that I recently developed that stands for Hugs, Emotion, Attitude, Reality, and Thoughts.
This is the kick-off of two-part article where we focus on the H, E, and A of H.E.A.R.T.
Hugs
In his Getting What You're Worth seminar Mark Ferrell (www.MarkFerrell.com) shocked the DJ communities when he proudly stated that he hugs his clients. Now if you're saying to yourself "well that's fine but that's AFTER the meeting," you might be correct for yourself, but probably not for Mark. A hug is an embrace and it doesn't have to be a physical one. How else can you provide that warm fuzzy feeling (the hug) to your clients prior to their event or even the meeting?
Here are 3 quick ways to do just that (even before meeting with them)
Send them a quick note or article relating to something they mentioned in your first contact with them.
Have a meeting confirmation email sent reminding them of the meeting and add a funny saying to the end to draw a smile.
Have an office? Write their names on a small chalkboard sign to greet them as they arrive. Don't have an office but meeting at a Starbucks or a Panera? Arrive early and be sure to have their favorite drink waiting for them (ask ahead of time so you can prep).
It's the little things that can make a BIG impression.
Emotion
Let's look at a typical sales scenario: Most event pros ask "So how do you want your event to be remembered?" Most couples respond to that question by saying fun or memorable (isn't that just a derivative of the word remembered?). Those answers are too generic to really drive to the heart of the emotion and make a strong and deep connection with your client. Here's a better way to ask that question: "If you could be a fly on the wall as your guests are driving home from your event, what do you want them to say?" The latter question is much better because it's more SPECIFIC. It drives to the personal nature of the event with the actual feelings their friends and family will feel and the words they would actually use to describe their experience vs. just a generic answer. Drilling down to the heart of the emotion will help you connect on a deeper level and will put you closer to the sale.
Attitude
Your attitude can make or break a sale. Period. It's important that you approach each client the same way: even-keeled. Think like a quarterback. Quarterbacks in the NFL have to completely disregard the last touchdown drive they led or the last interception they threw because those results don't matter; all that matters is the here and now. It's the same with your client. You can't be thinking about the fact that you haven't booked anything in a while or come in overconfident because you've just went 4 for 4 in bookings recently. Have an attitude of gratitude. Worst case scenario: you got a chance to practice connecting with someone new and hopefully made a new friend or someone who now better understands what's available to them. Best case scenario: You get the sale, they scratch one more item off their to-do list and you get to wow their friends and family at their event.
Join me next month for the continuation of this article where we cover Reality and Thoughts as well as a final thought about how to truly connect with them. Want better ways to connect with your clients? Go to my YouTube page at
youtube.com/MitchTaylorGCA
and click on the DJNTV Playlist to subscribe to our
Creating Connections
Podcast with Certified Personality Trainer Vickie Musni.
It's fun and it's free.
---
Video of the Month: Klip Collective
Nightscape | Amazing Light & Sound Experience
Trouble viewing this video? Watch it on vimeo.com

Longwood Gardens' new nighttime installation, "Nightscape: A Light and Sound Experience by Klip Collective", has attracted nearly 60,000 guests since its July 1 opening. Created by Klip Collective, this innovative display combines light, sound, imagery, and music into an unforgettable nighttime experience.
via longwoodgardens.org/nightscape
---
POOL Pro Tip
More tags. Less hassle.
Dance music comes in lots of flavors, and you'll find them all within easy reach, thanks to our fully tagged POOL files.
House, tech house, progressive house, electro house, future house, Latin house, tribal house, tropical house - you'll find them all, on the fly, with a quick search of your software or ours.
Have a question about POOL?
Contact us at
poolsupport@promoonly.com
or by calling
407-331-3600
---
MAR 2016
Find out what's trending
Find all the hottest Top 40, Hip-Hop, Country, Rock, Dance and Latin Hits, and where they appear on your Promo Only Series.
**EDITORS NOTE**
The current Hitlist may still be in the process of being compiled so please check back if the one shown is not the most current.
---
Usefull Info: TED-Ed Presents...
5 tips to improve your critical thinking - Samantha Agoos
Trouble viewing this video? Watch it on YouTube.

Every day, a sea of decisions stretches before us, and it's impossible to make a perfect choice every time. But there are many ways to improve our chances - and one particularly effective technique is critical thinking. Samantha Agoos describes a 5-step process that may help you with any number of problems....
---
Got a suggestion for future issues or care to comment on our content?
Contact us at promo@promoonly.com